PSP photographer Paul Rudderow was on hand for Sunday Afternoon's seasons farewell match, as the Philadelphia Union easily handled the Orlando City SC 6-1. Here's what he saw.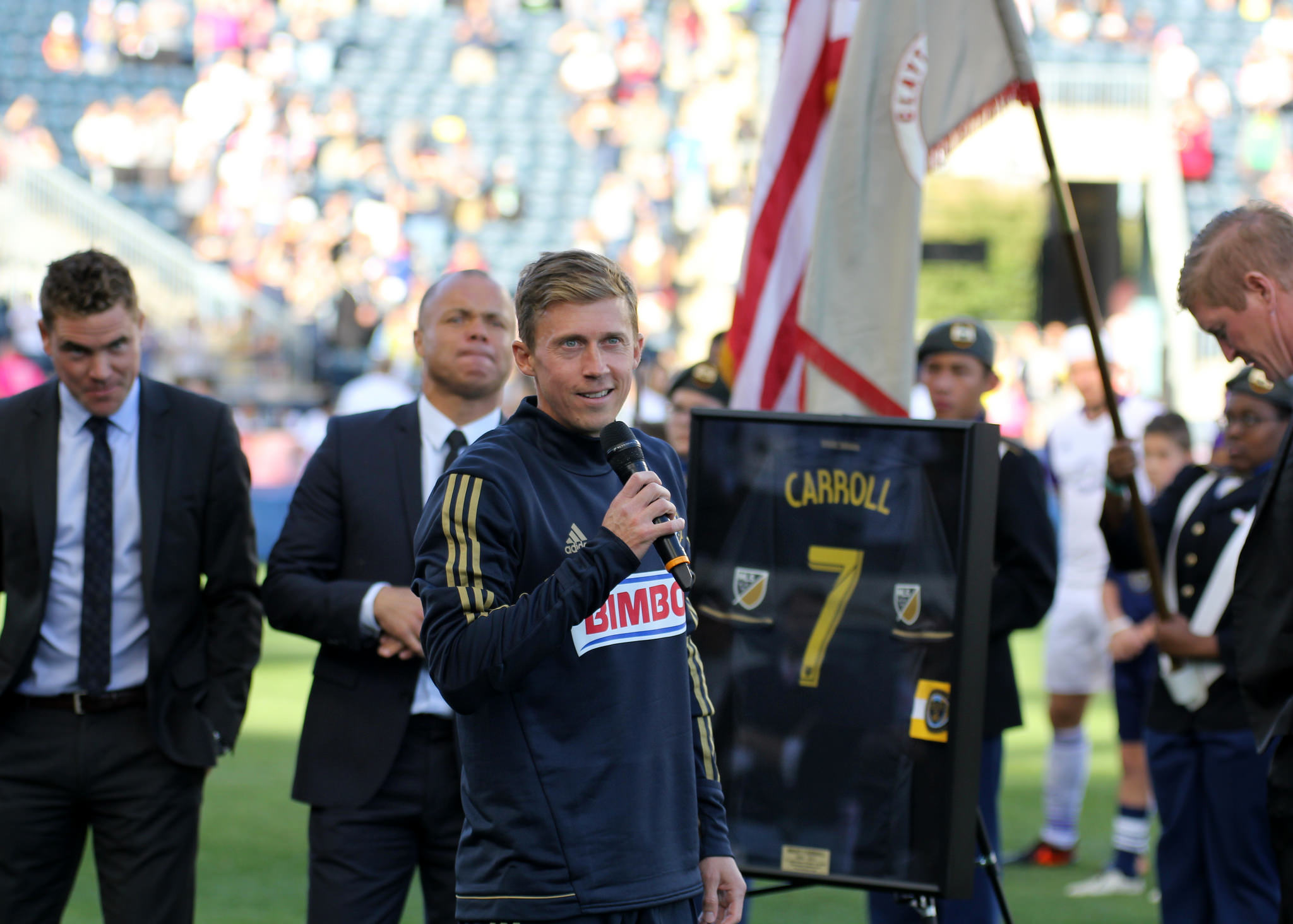 Pregame retirement ceremony for Brian Carroll.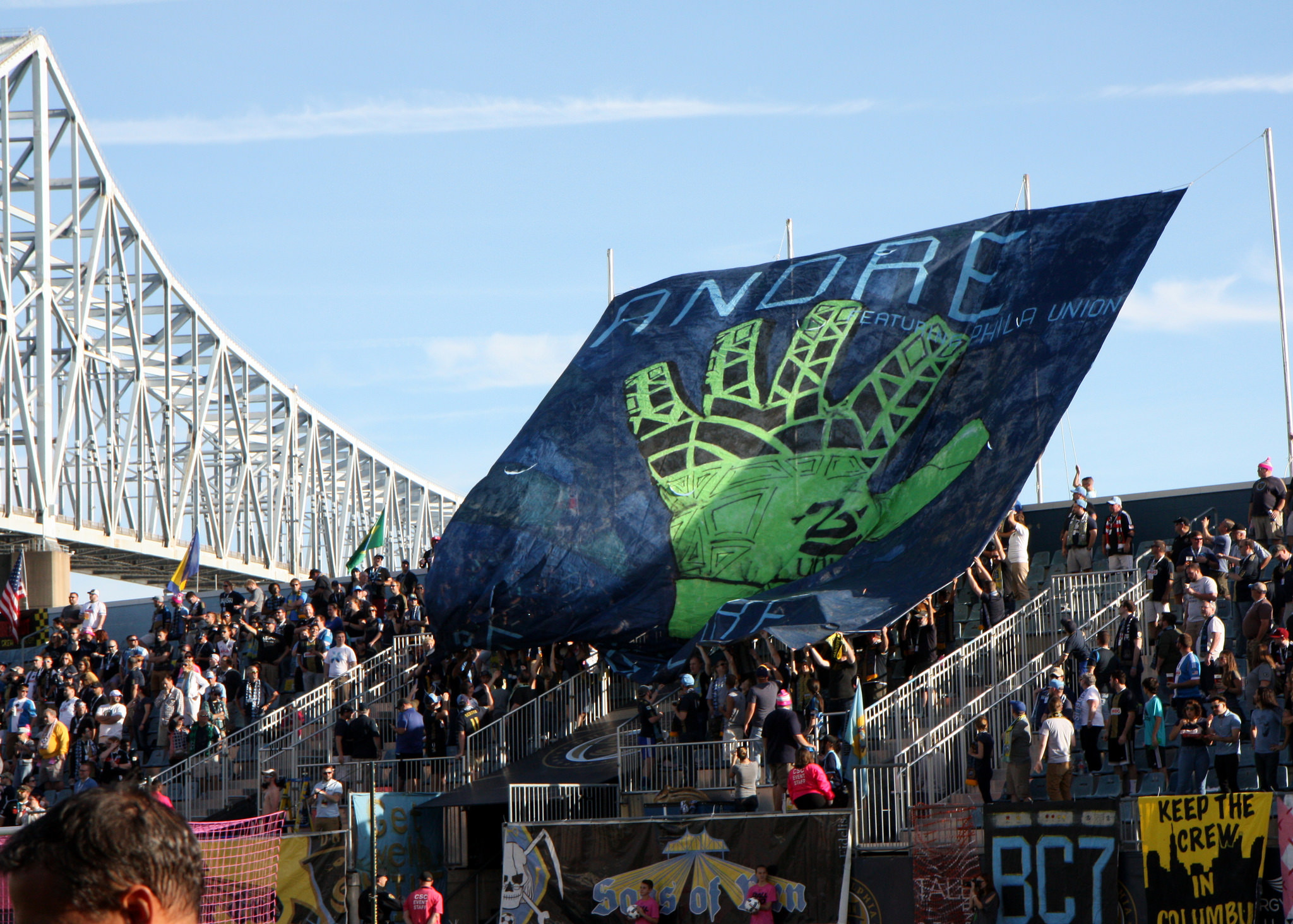 A tifo for Andre Blake.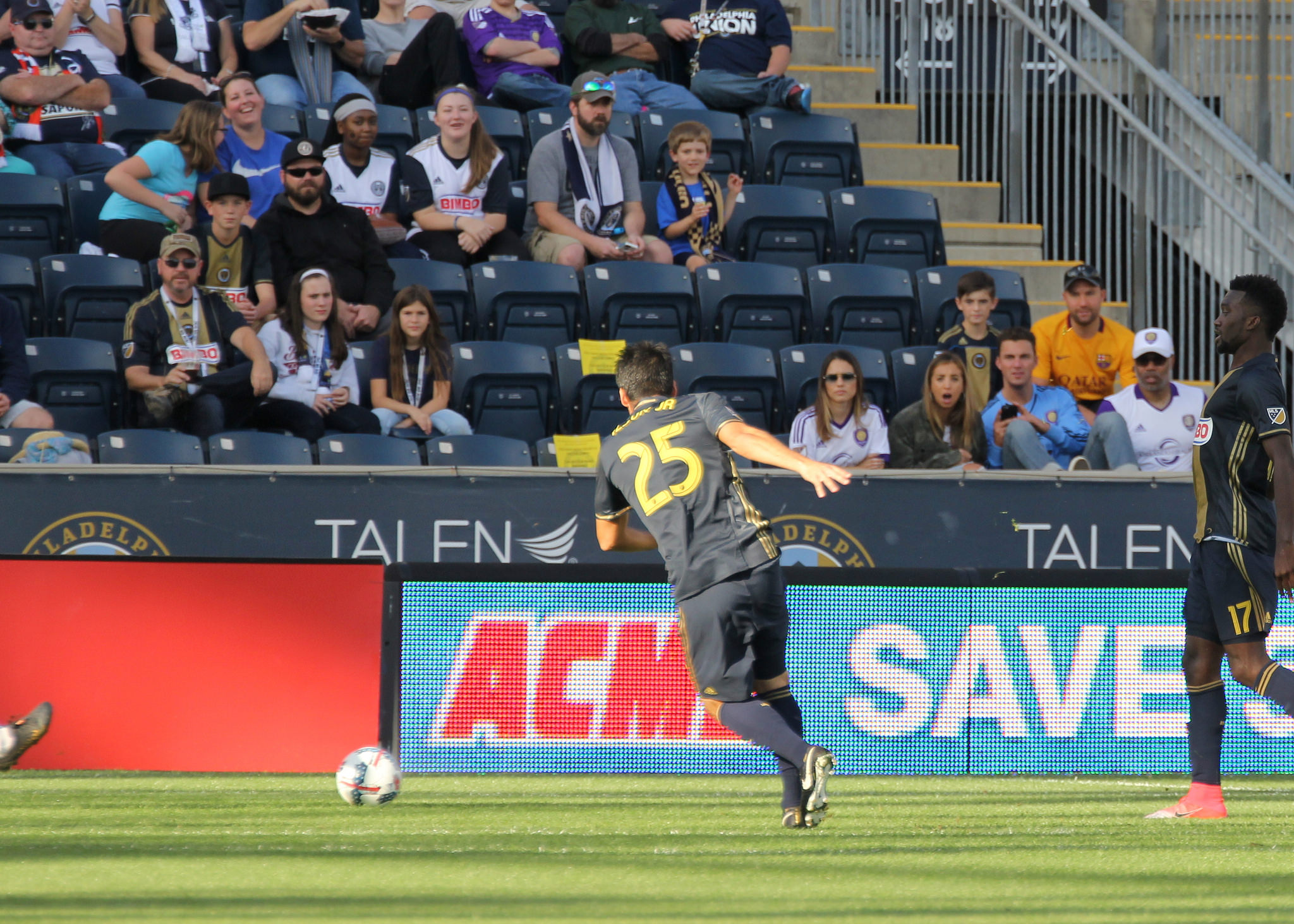 Ilsinho starts off the scoring with a nice one timer.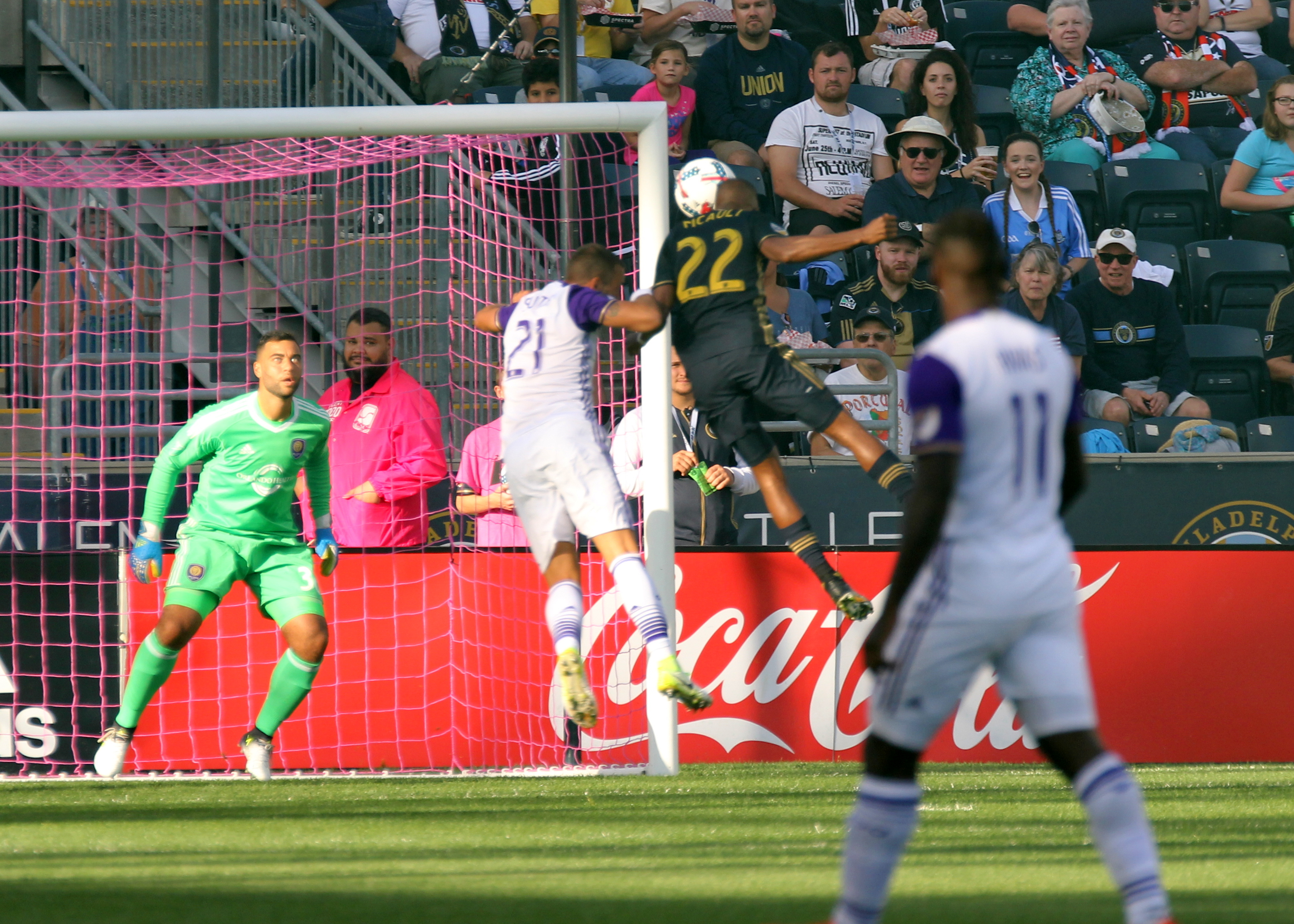 Fafa Picault add a second with a top shelf header.
Andre Blake with good positioning on the shot by Dom Dwyer.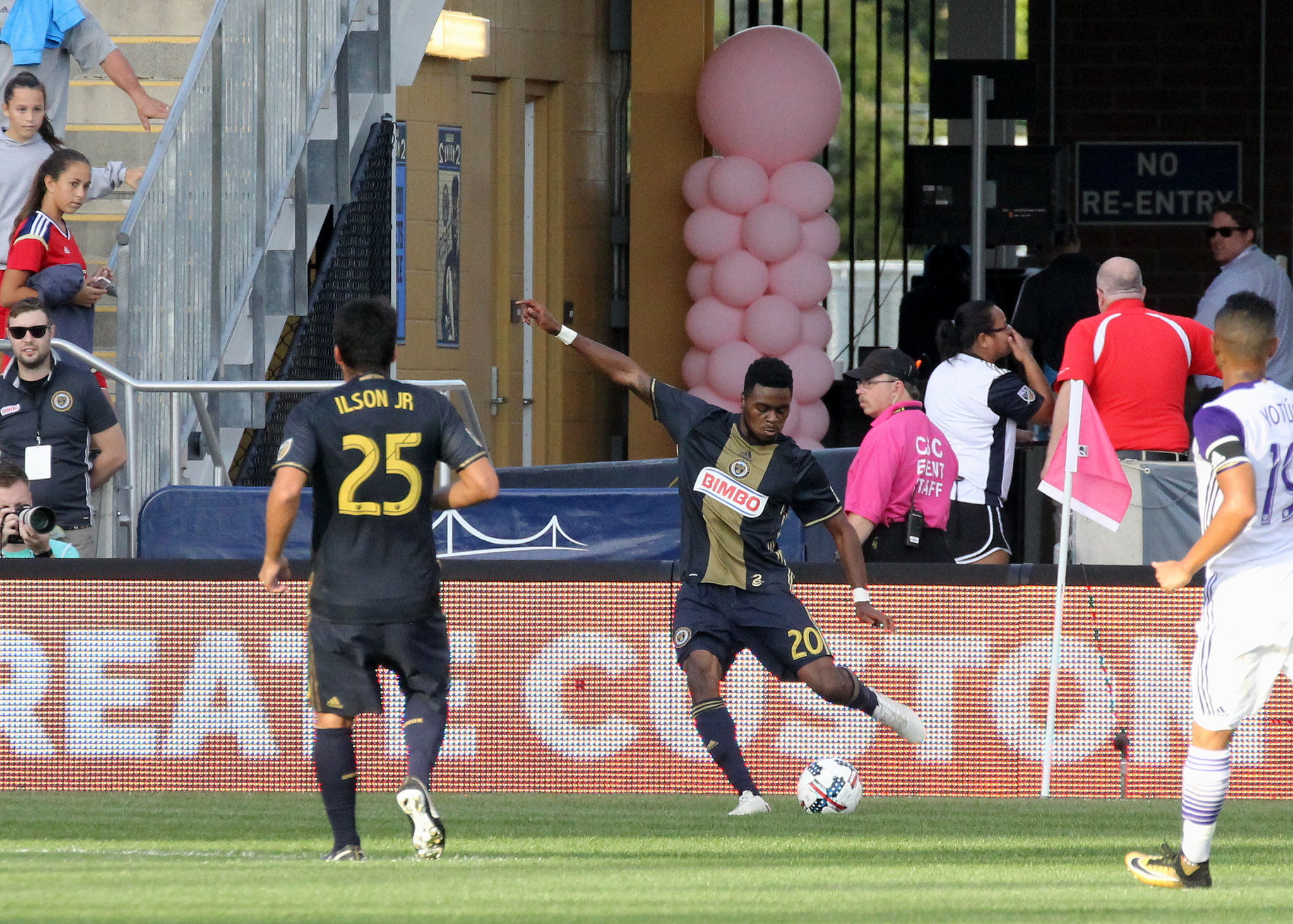 Marcus Epps crosses another one towards the box.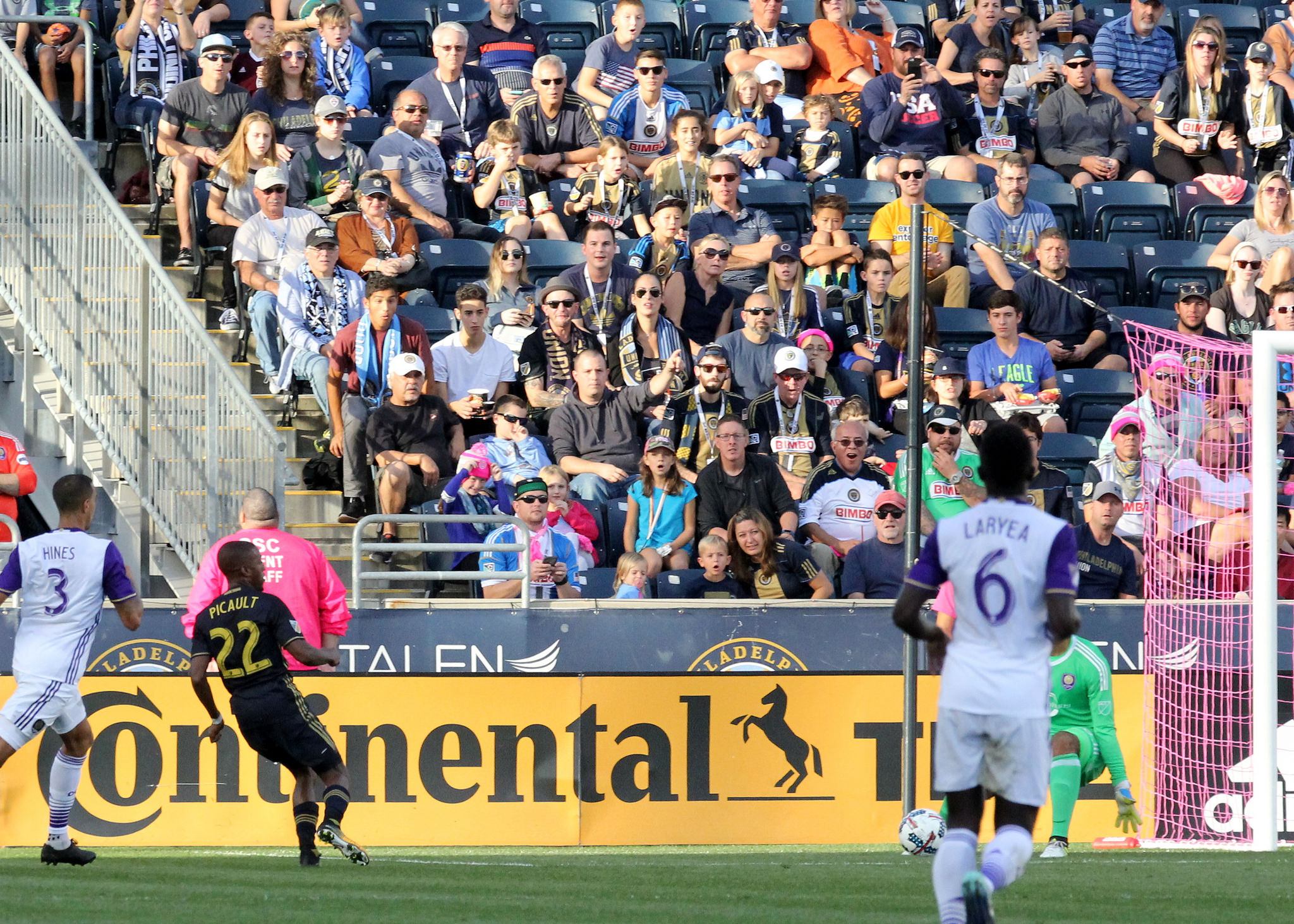 Picault slides a nice pass to C. J. Sapong.
Sapong becomes the single season scoring leader.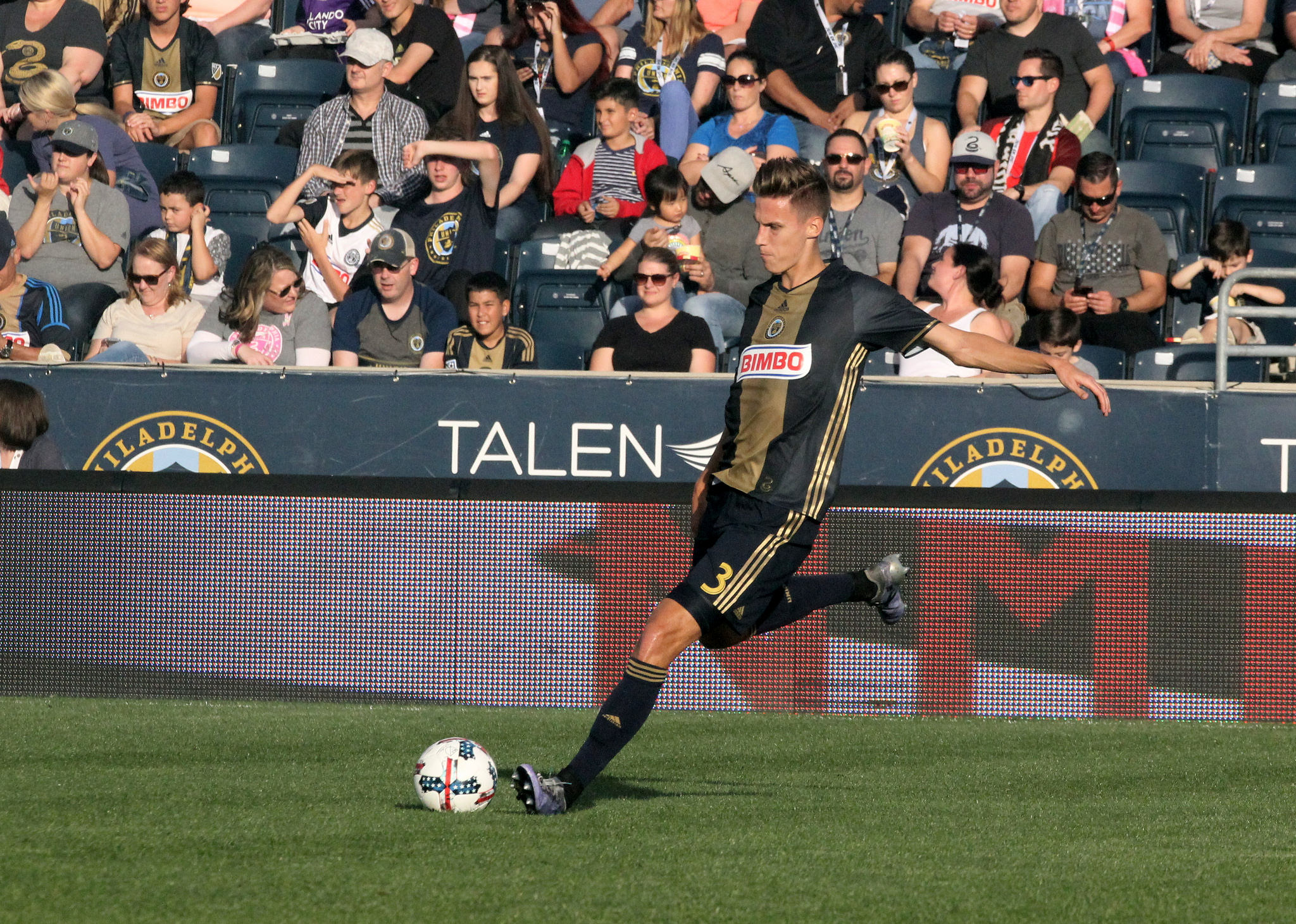 Jack Elliott clears.
Haris Medunjanin works out of a crowded backfield.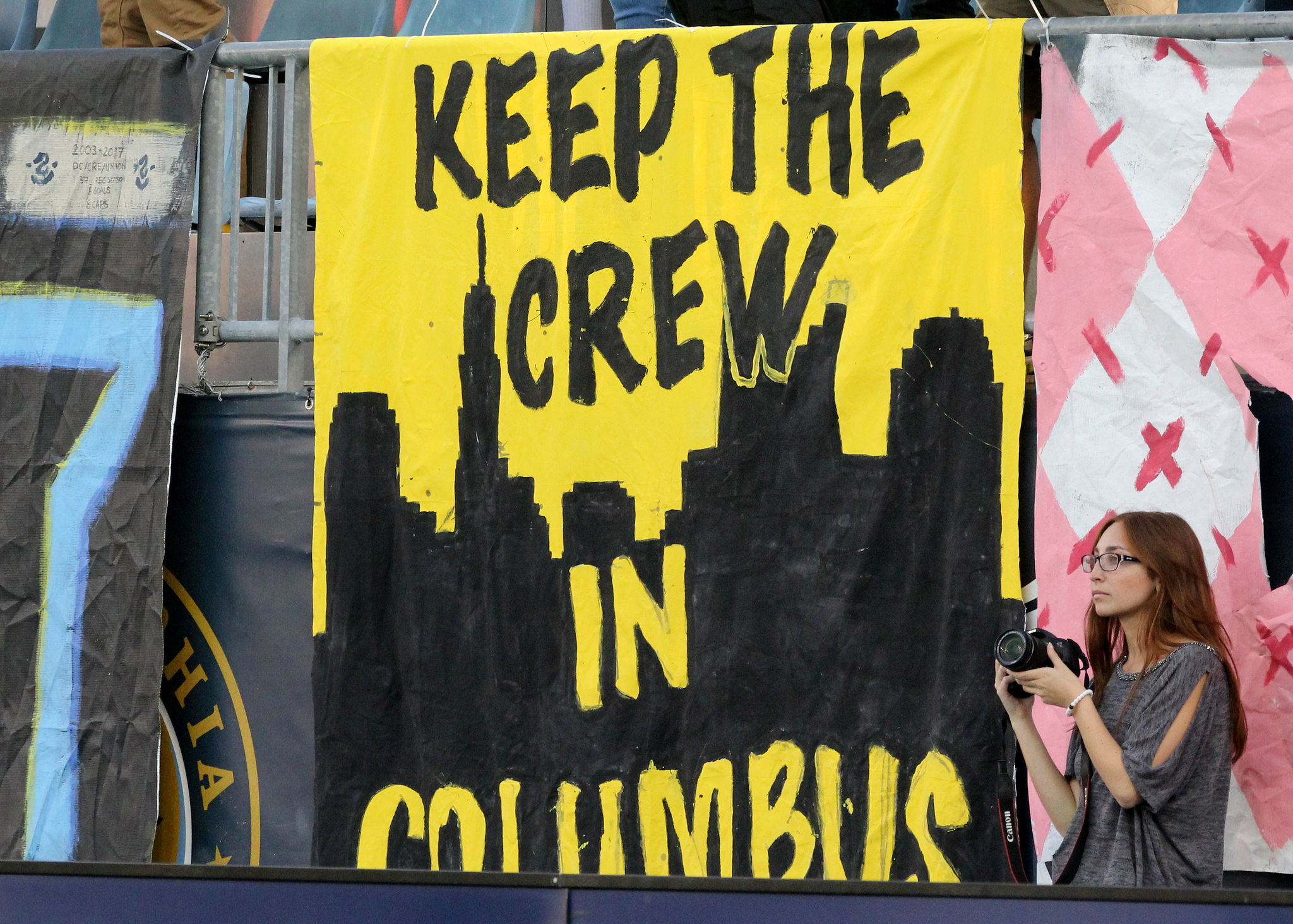 The Sons of Ben back Crew supporters.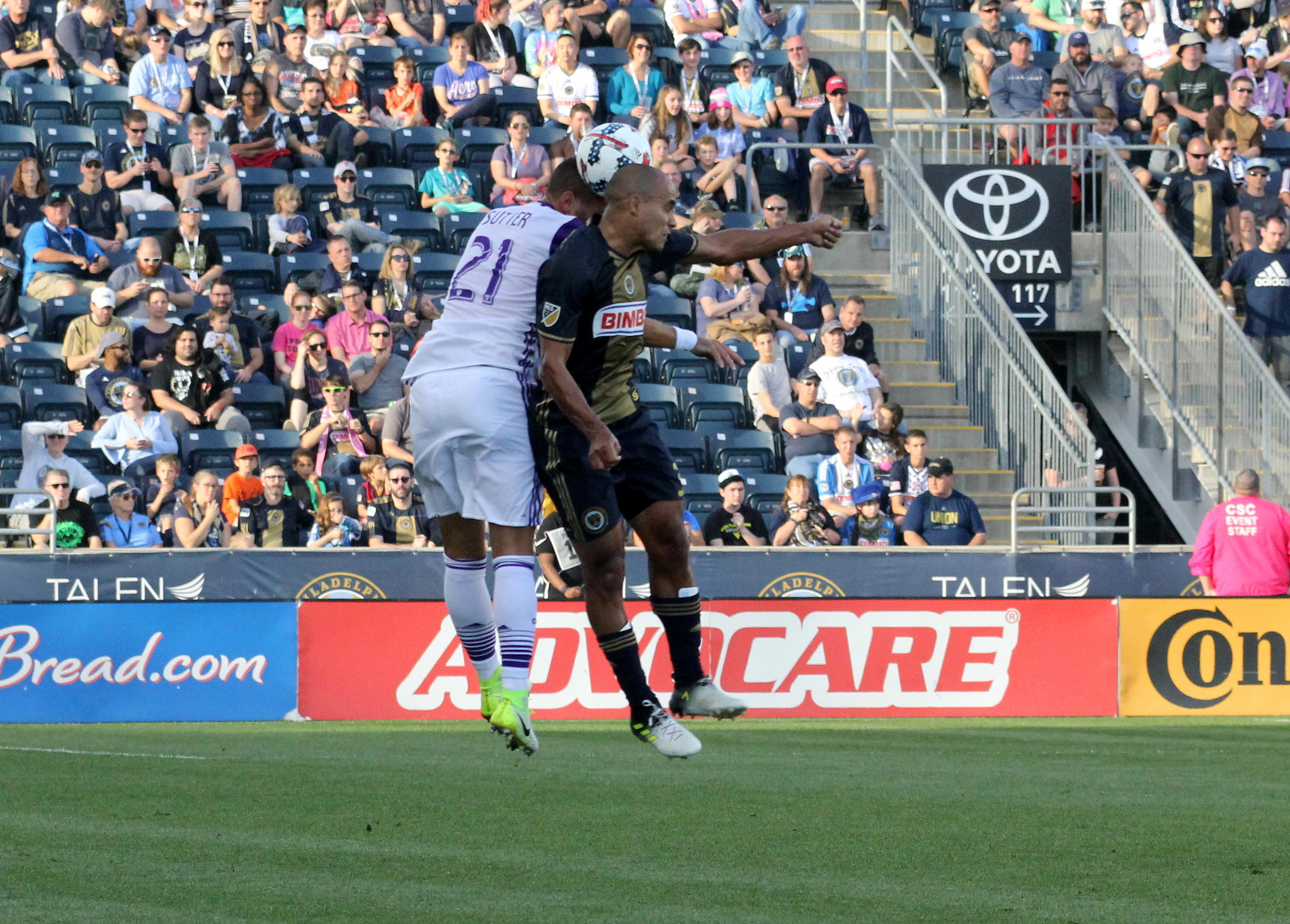 Fabinho going stong in the air.
Richie Marquez slides Dwyer.
Fabinho uses his head again on defense.
Picault gets his second of the match.
Marquez works his sliding magic again.
Sometimes things aren't what they seem at Talen.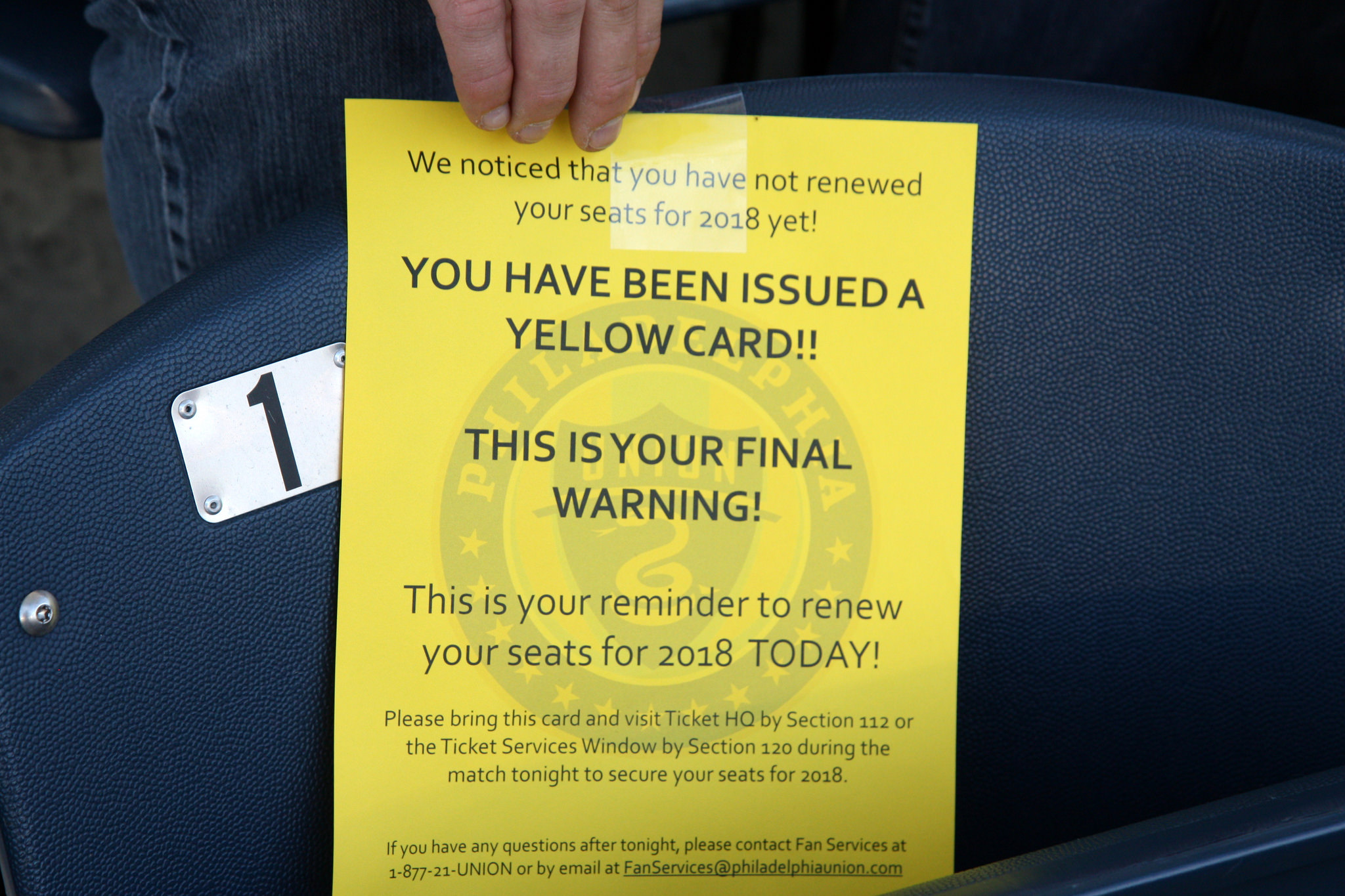 My brother and founding member got a yellow card for the game!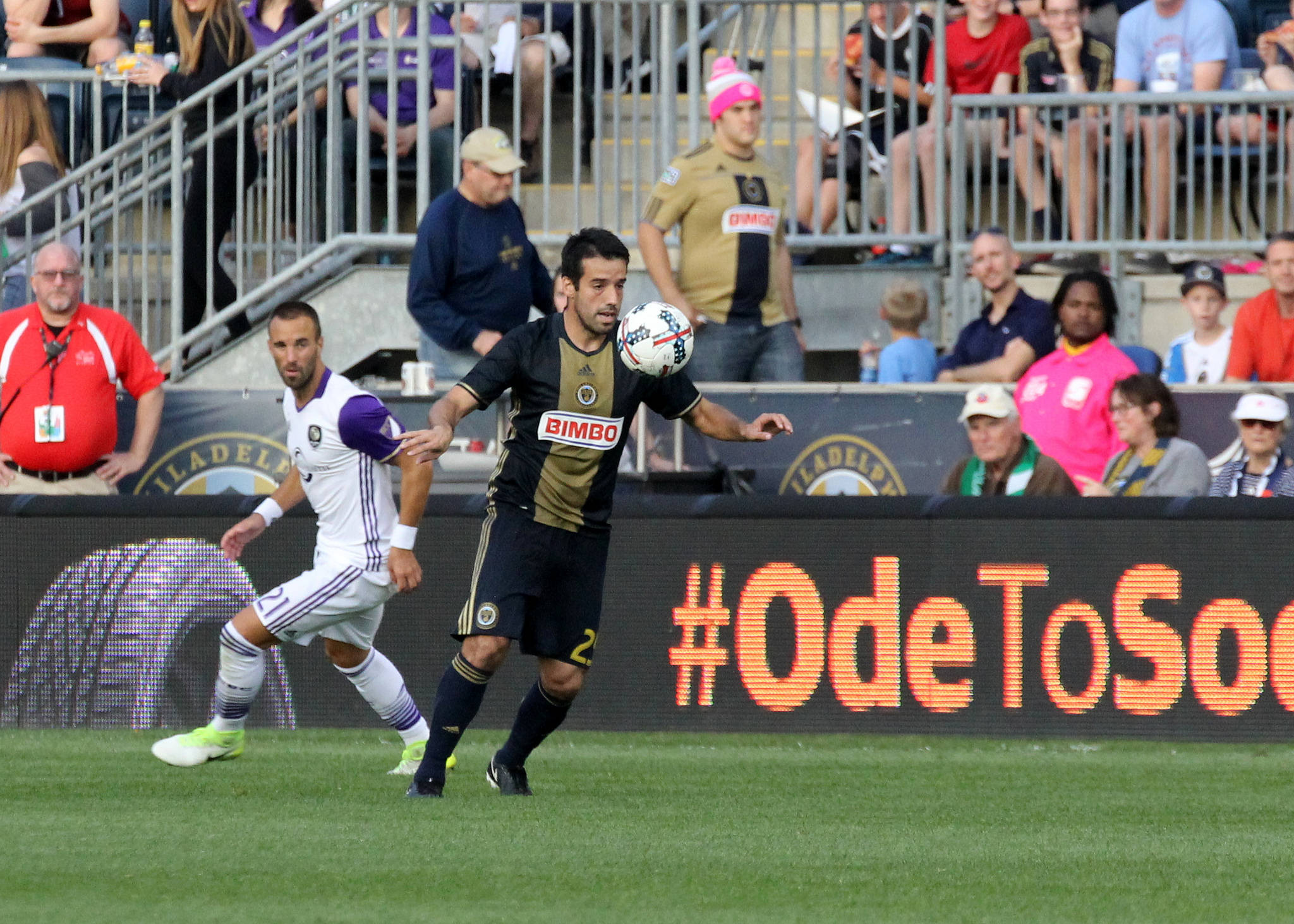 Ilsinho cuts off a pass.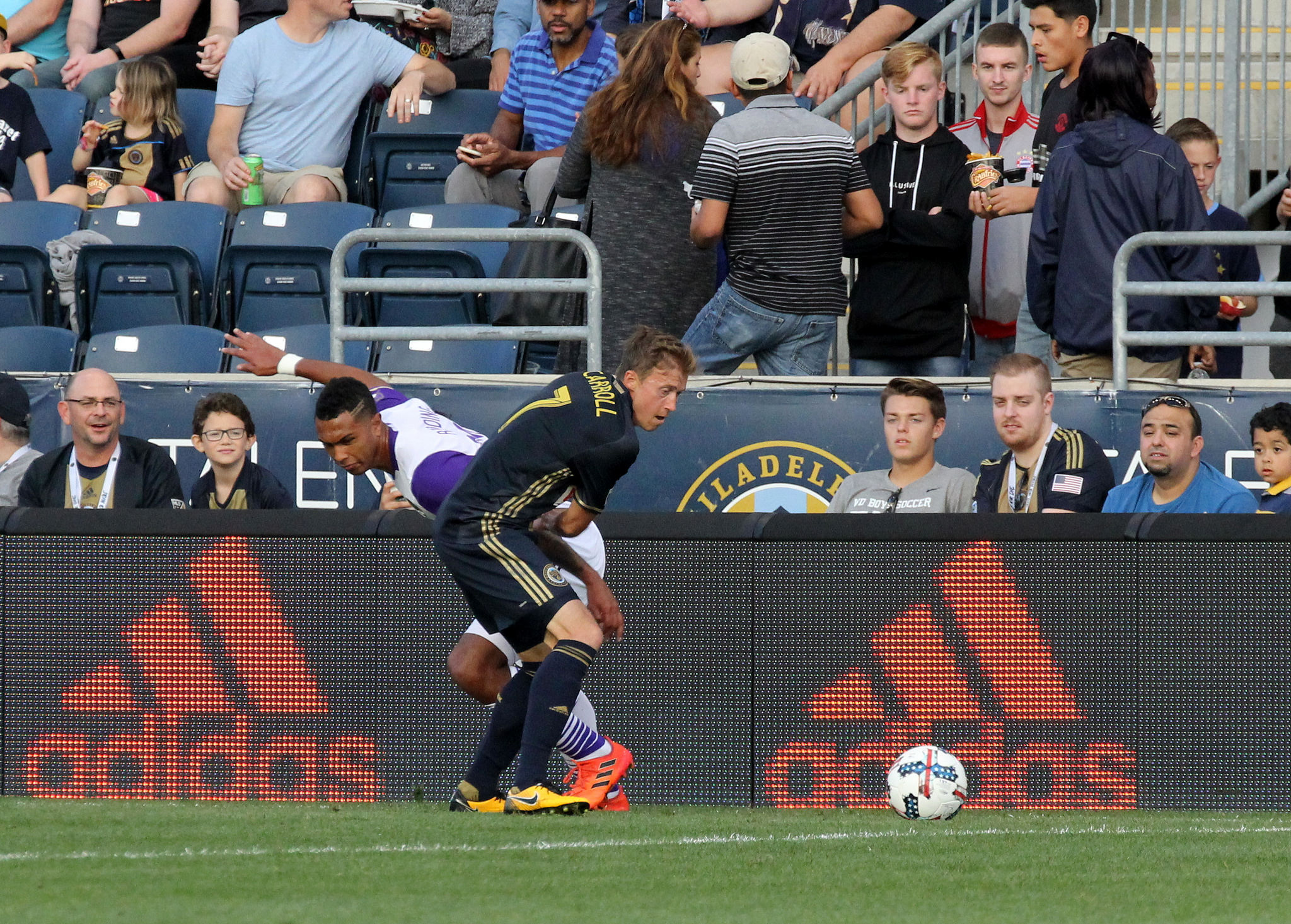 Carroll works up the sideline.
Alejandro Bedoya gets in behind the defense.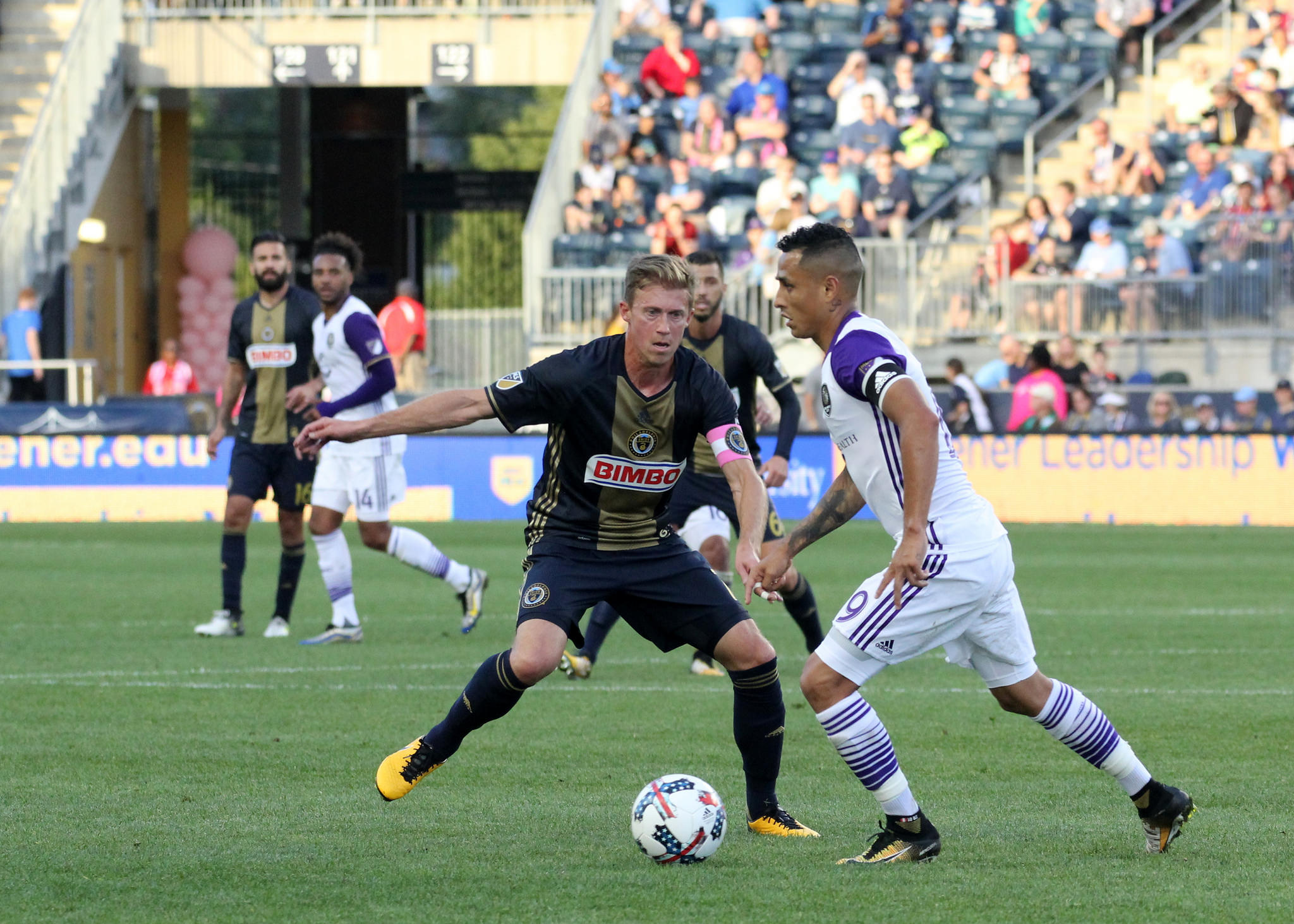 Carroll doing what he did best.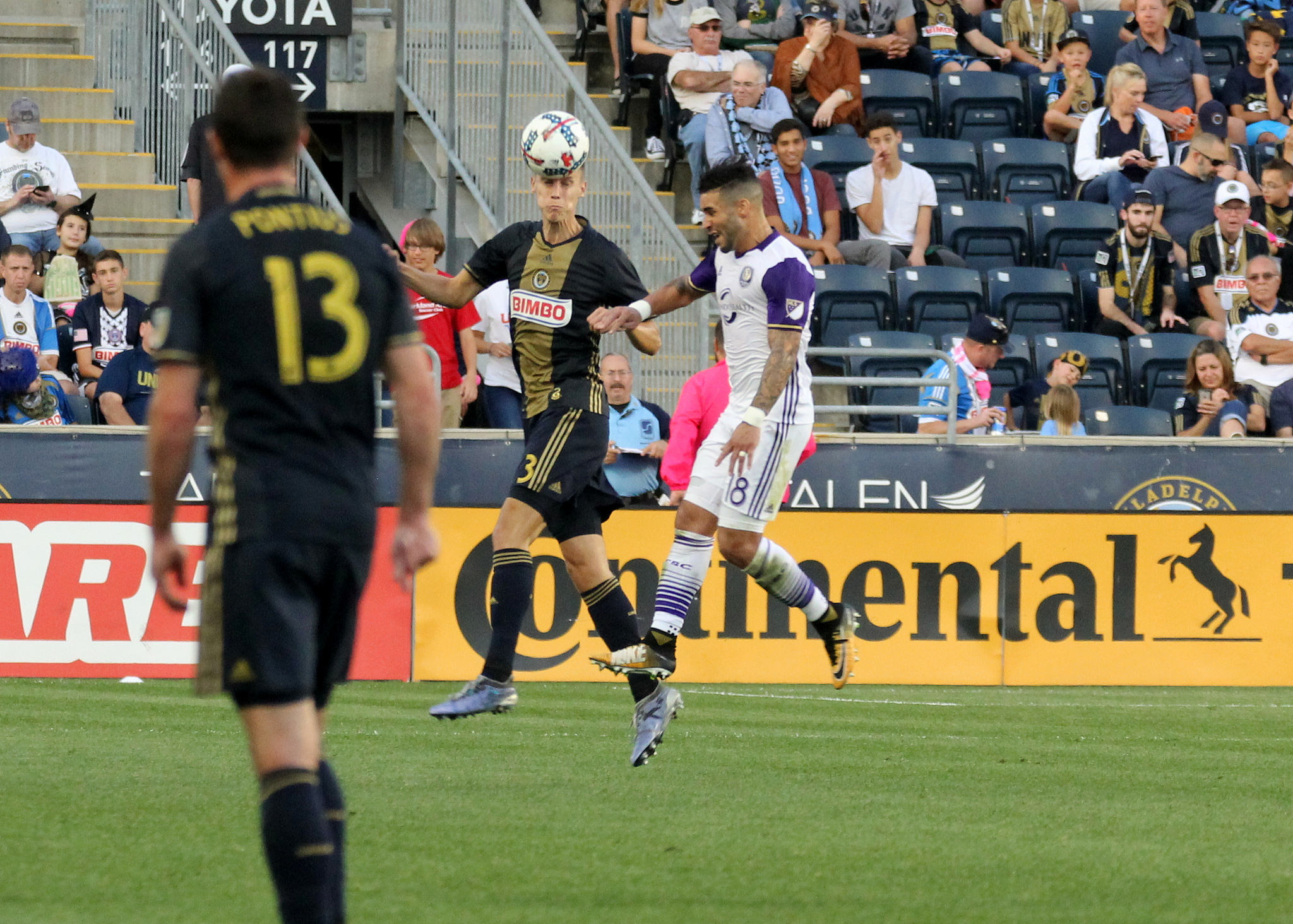 Elliott with a nice heading clear.
Medunjanin volleys back to the middle.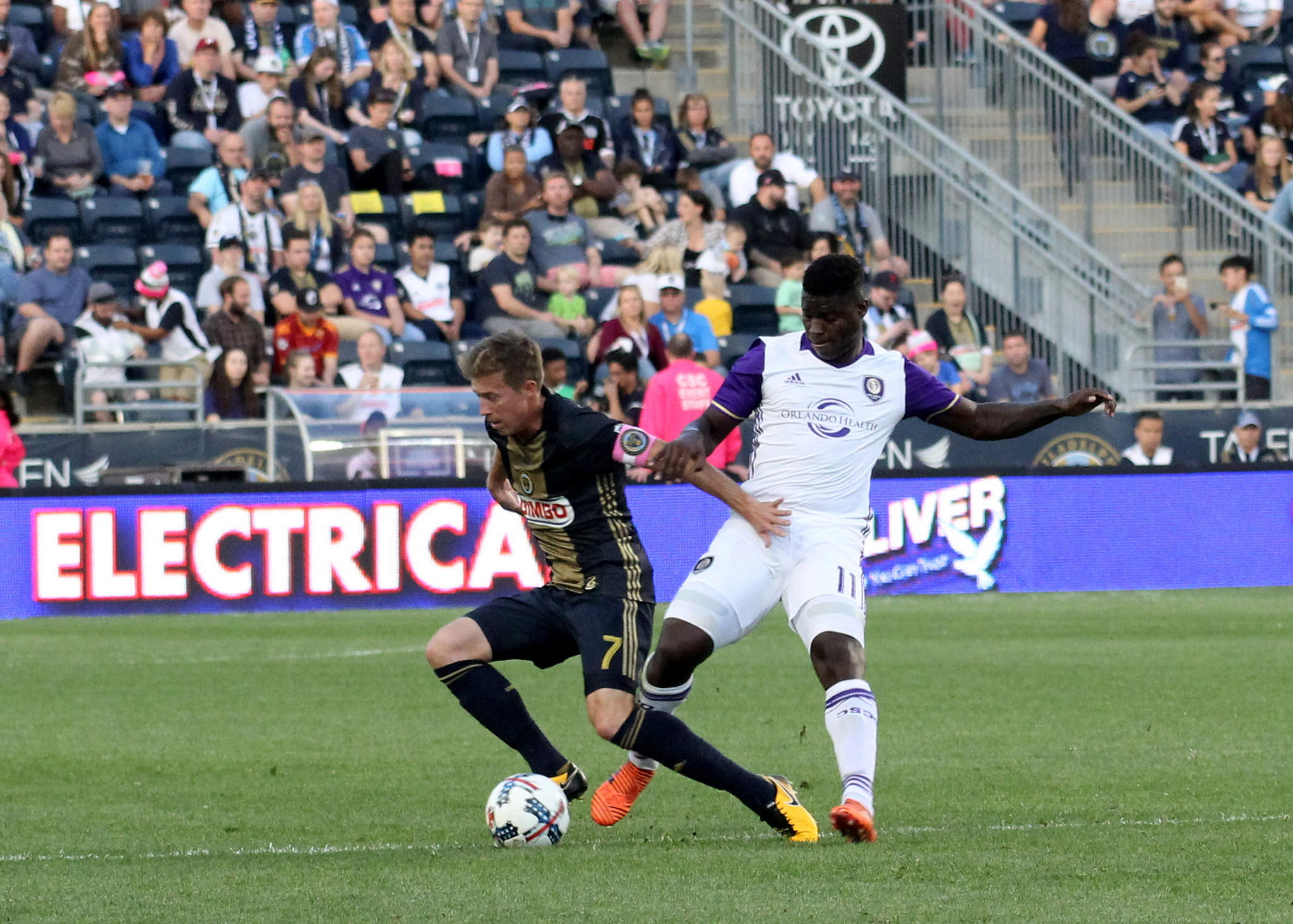 Carroll works past Carlos Rivas.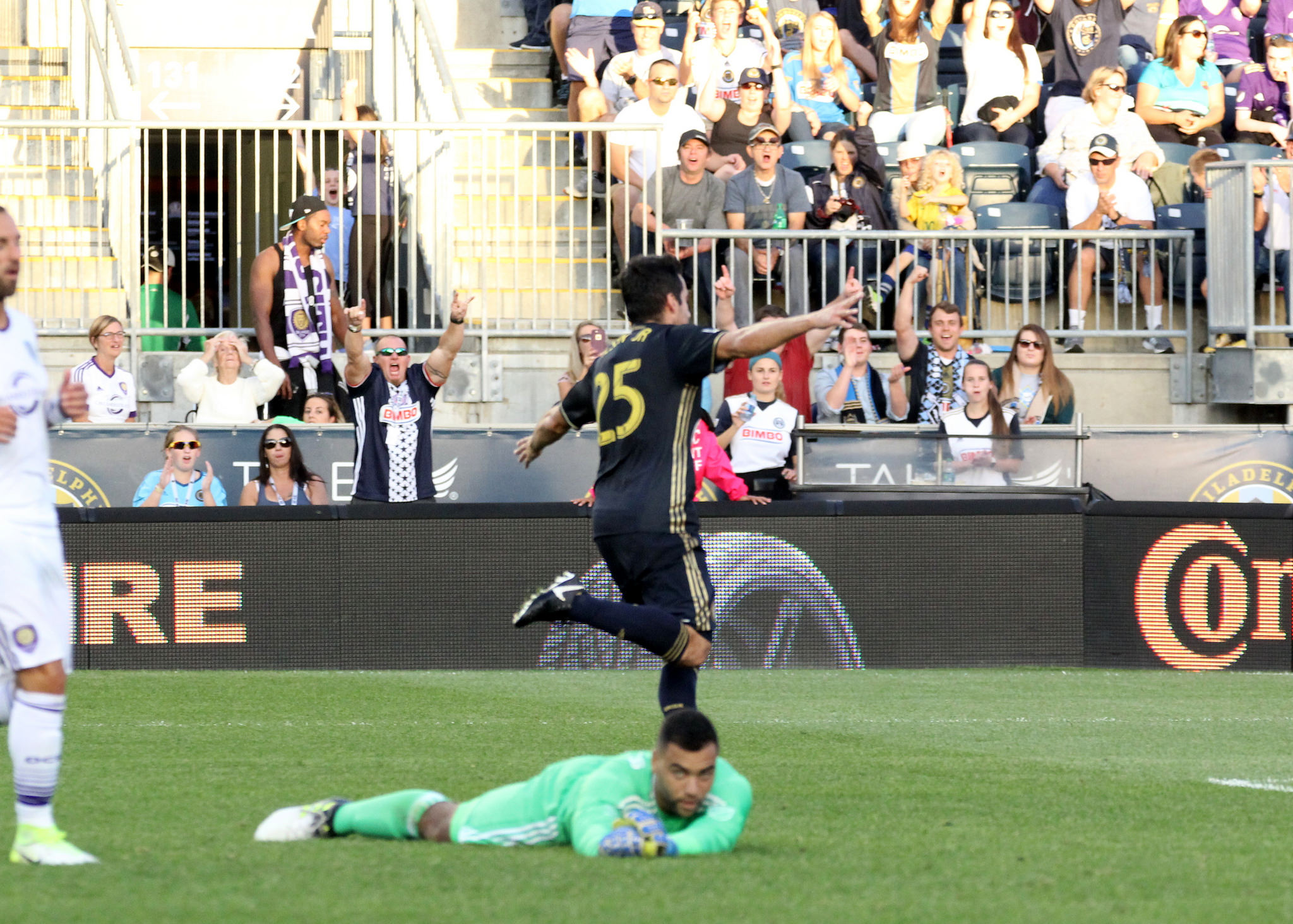 Ilsinho gets his brace.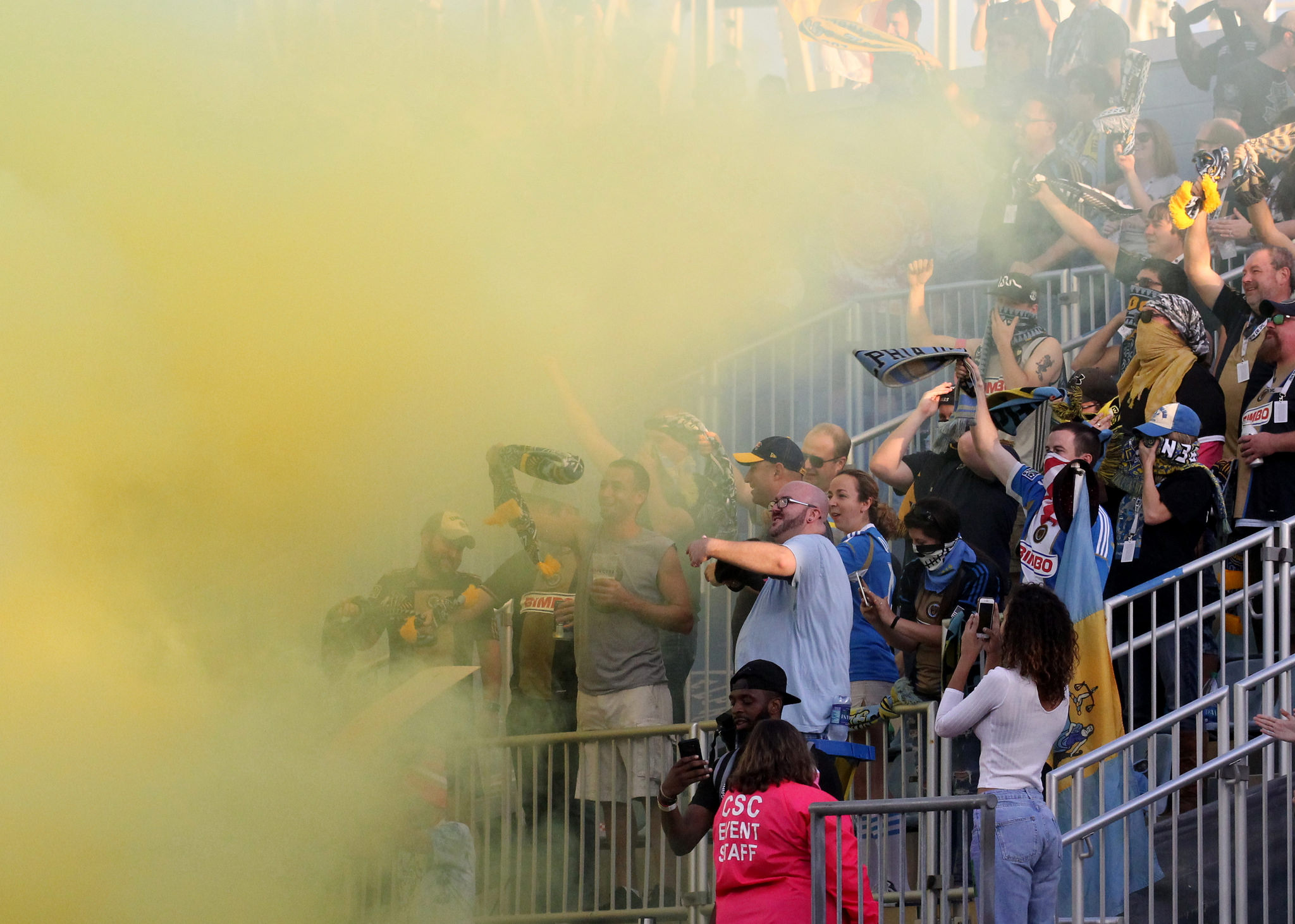 The Sons of Ben had plenty of smoke bombs.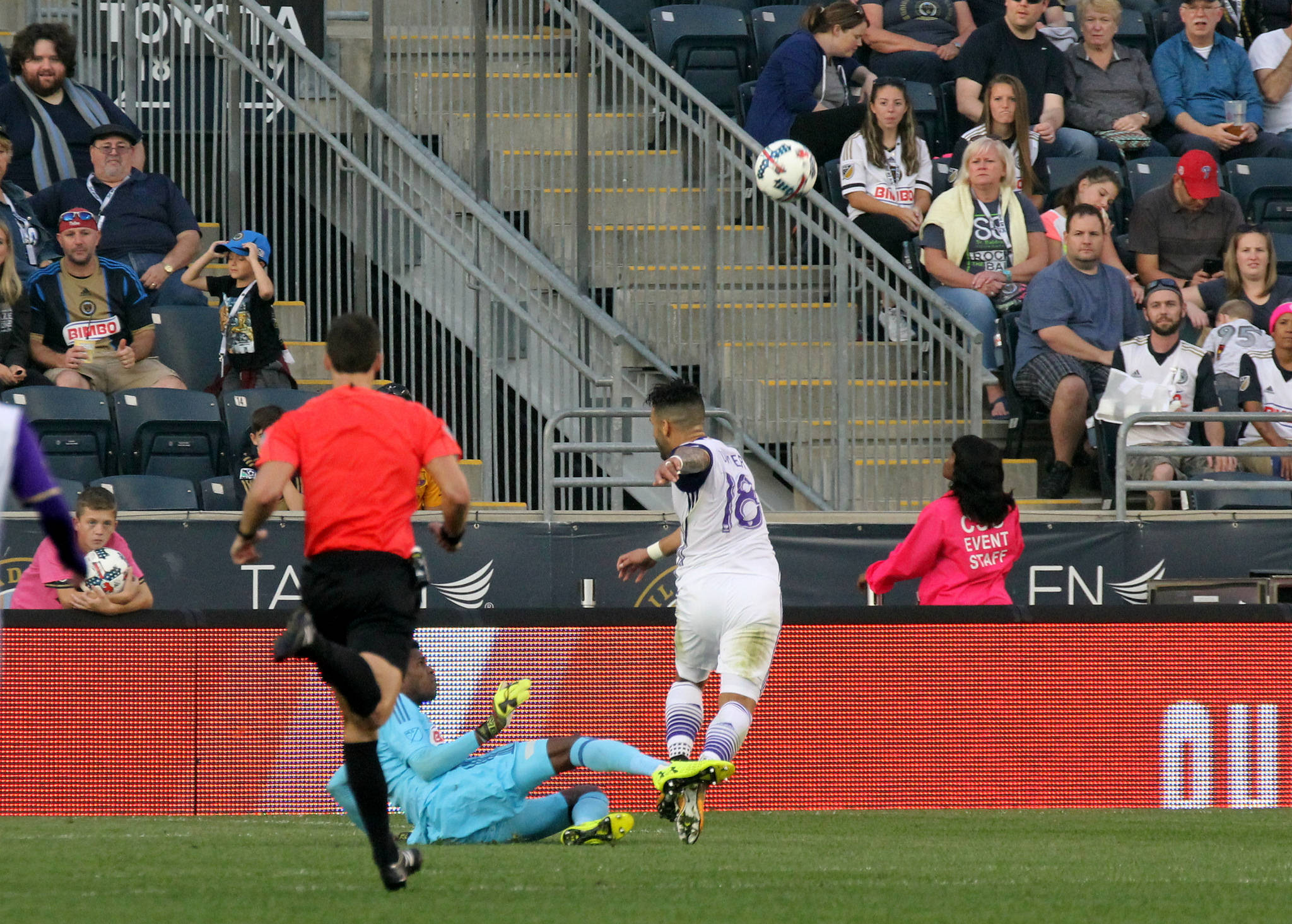 Blake stops Dwyer once again.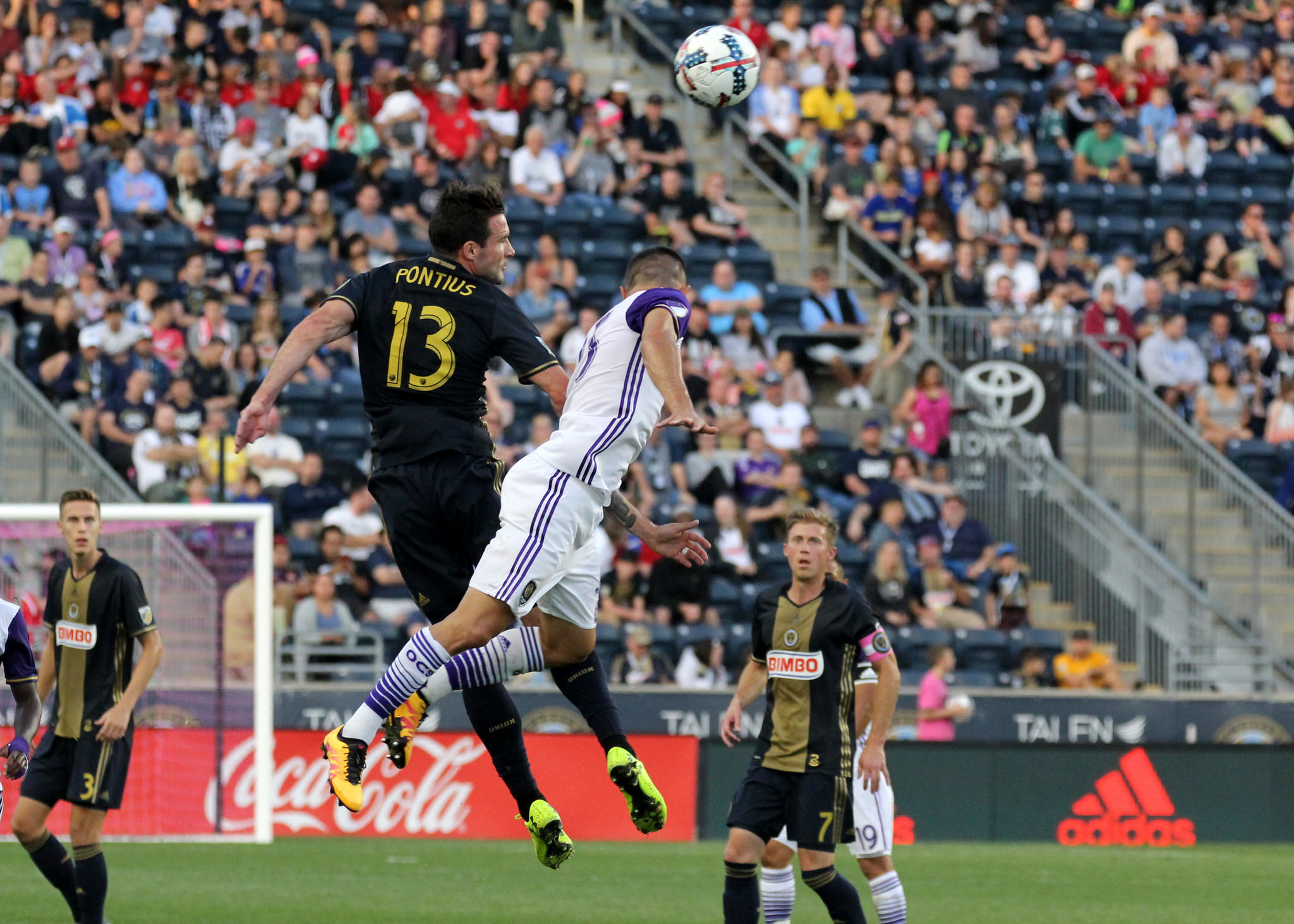 Chris Pontius flicks forward.
Sapong adds to the total with his own brace.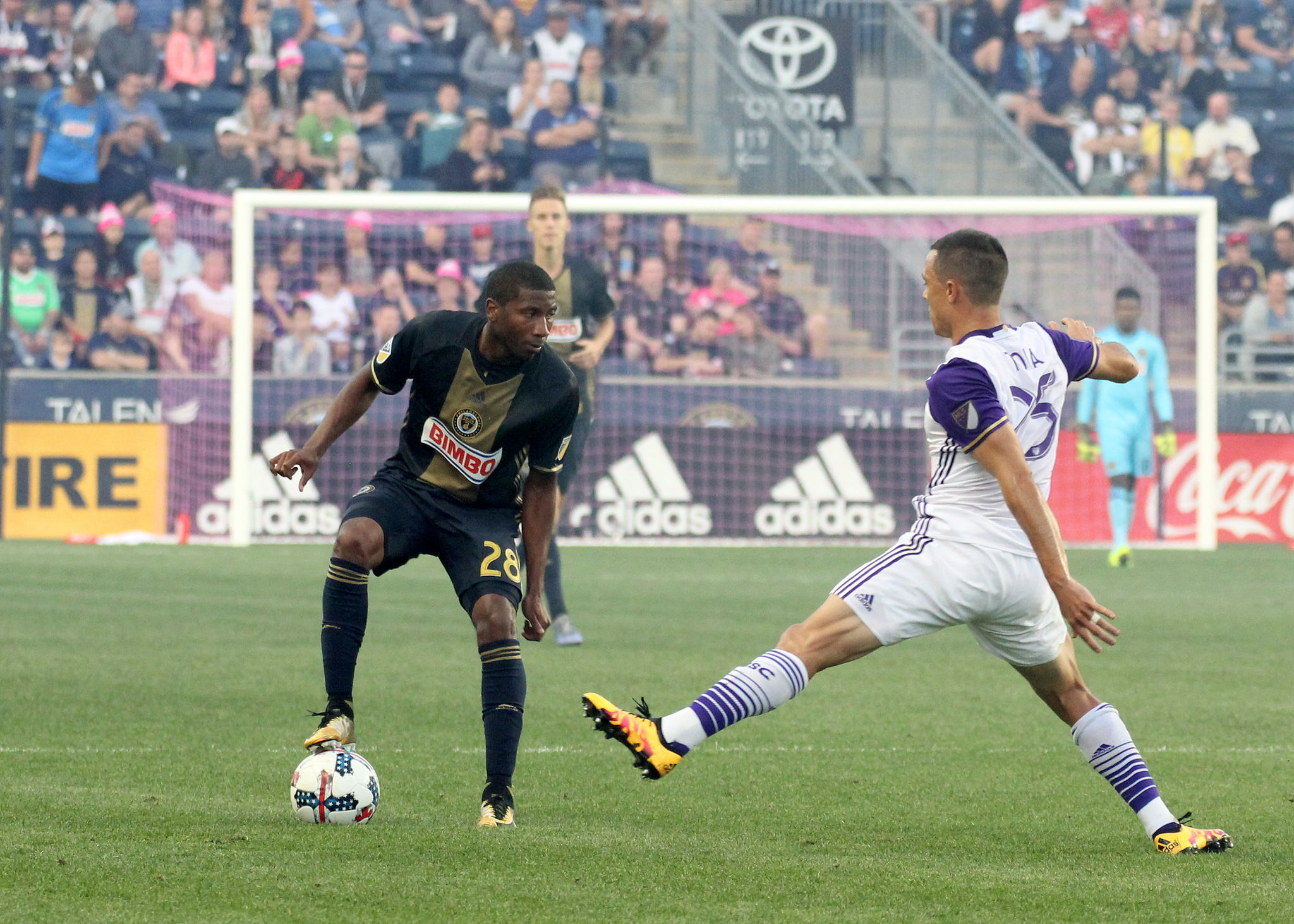 Gaddis sizes up Donny Toia.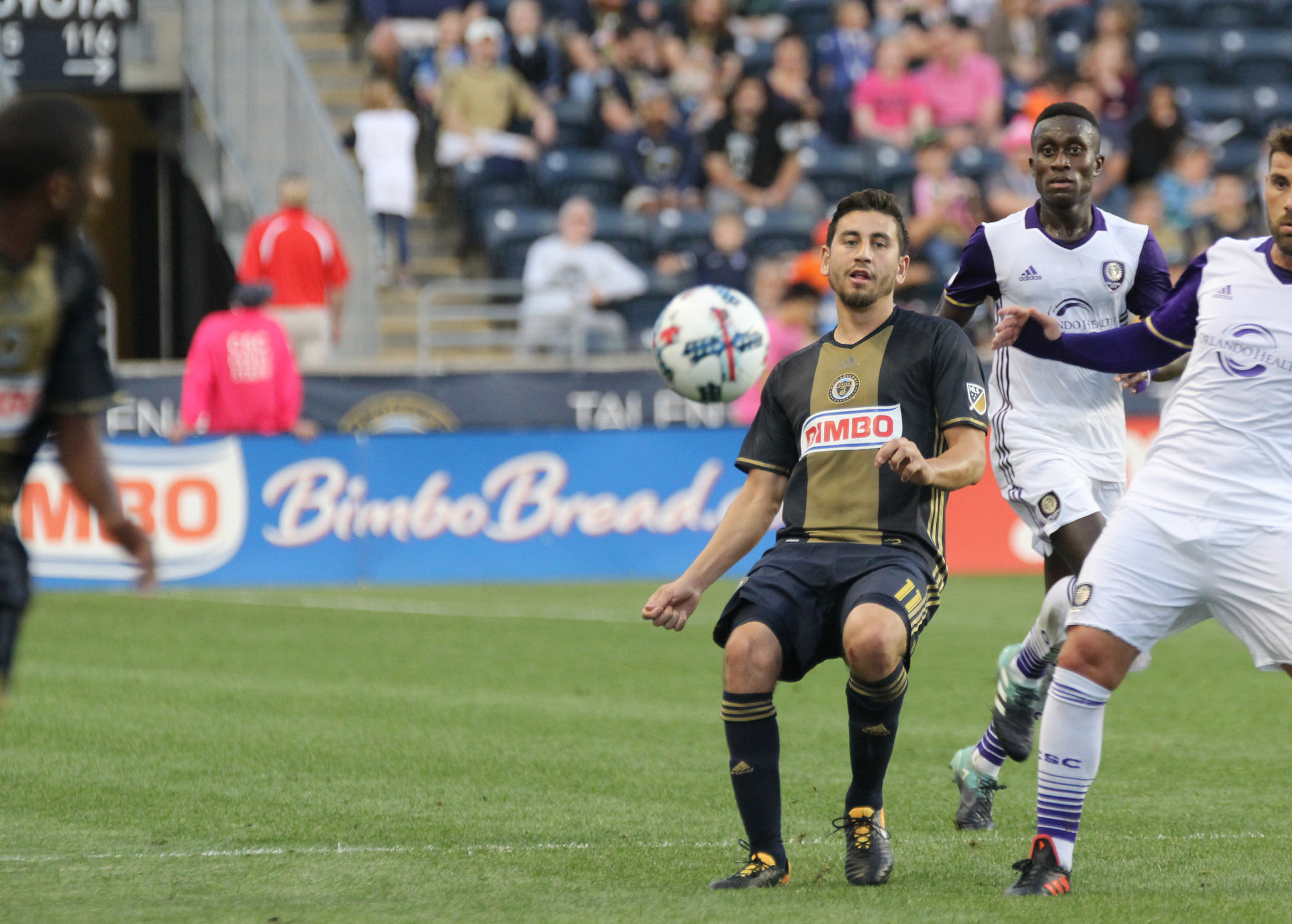 Bedoya hits Gaddis up the wing.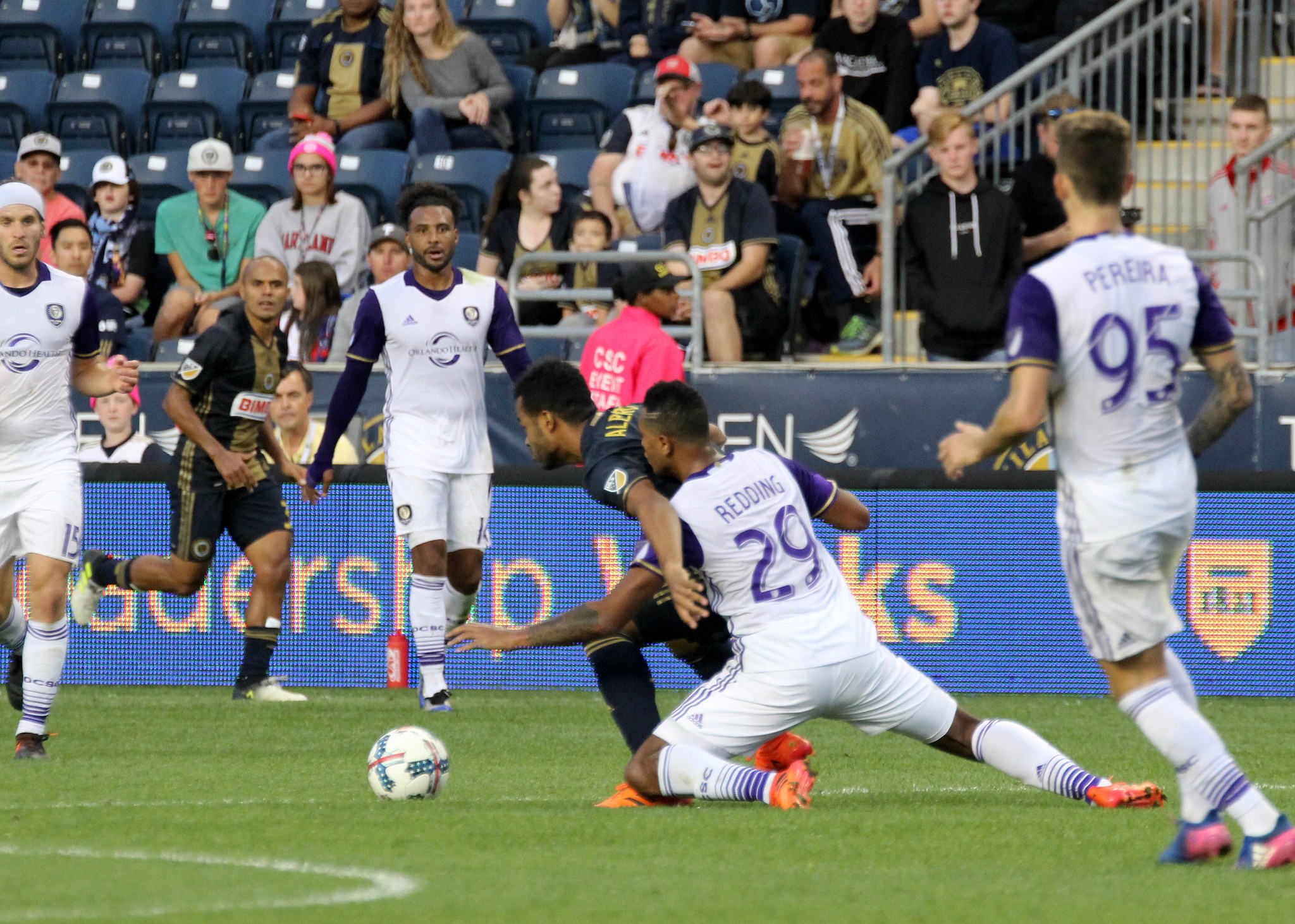 Roland Alberg gets covered by Tommy Redding.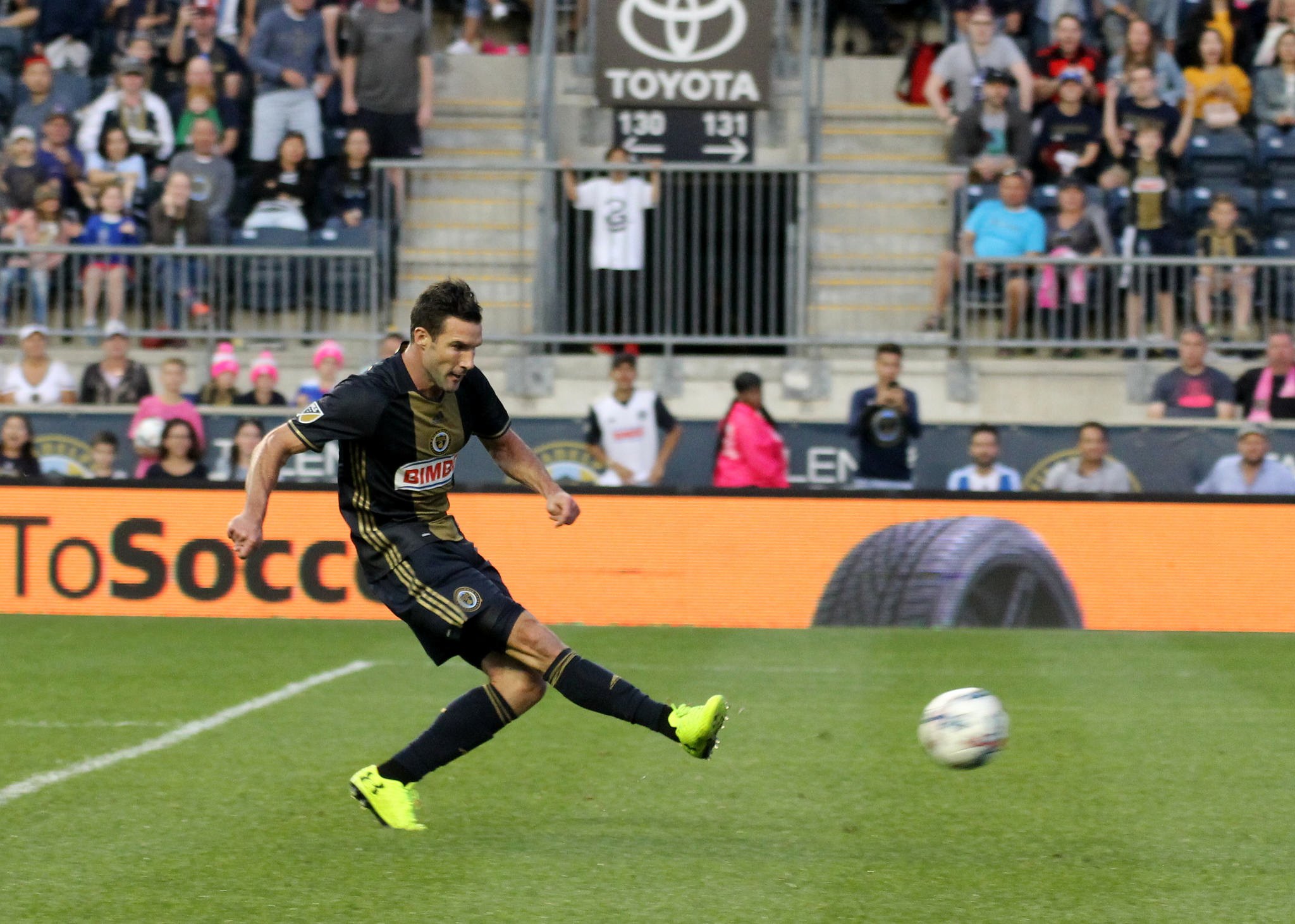 Pontius gets in close for a shot but clanks off the metal.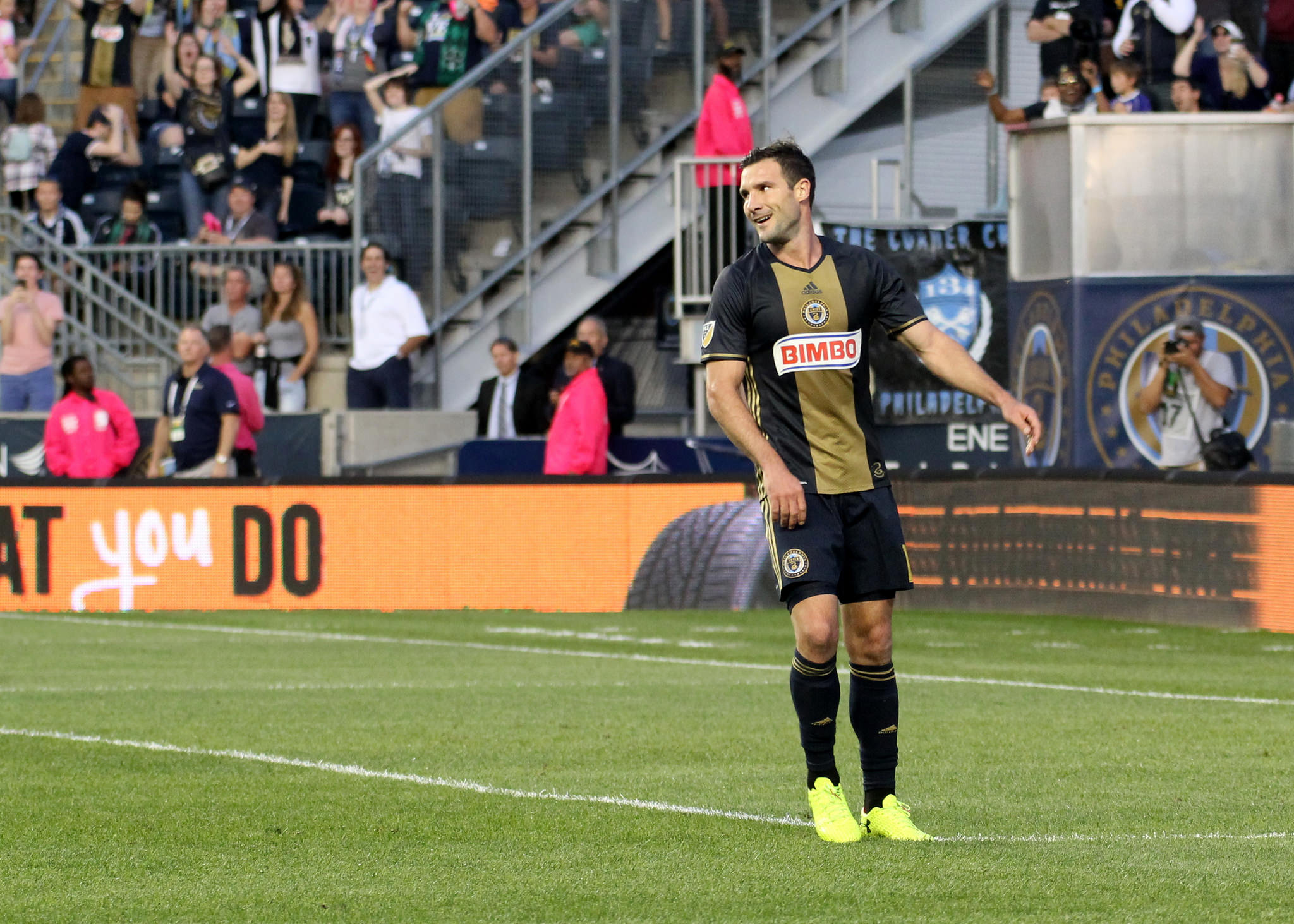 A fitting end to the team's season.
For more photos, check out Paul's Flickr page and feel free to leave comments.