PSP photographer Paul Rudderow was on hand for Saturday nights match, as the Philadelphia Union came from behind to defeat the Colorado Rapids 2-1. Here's what he saw.
Jim Curtin walks in with Conor Casey.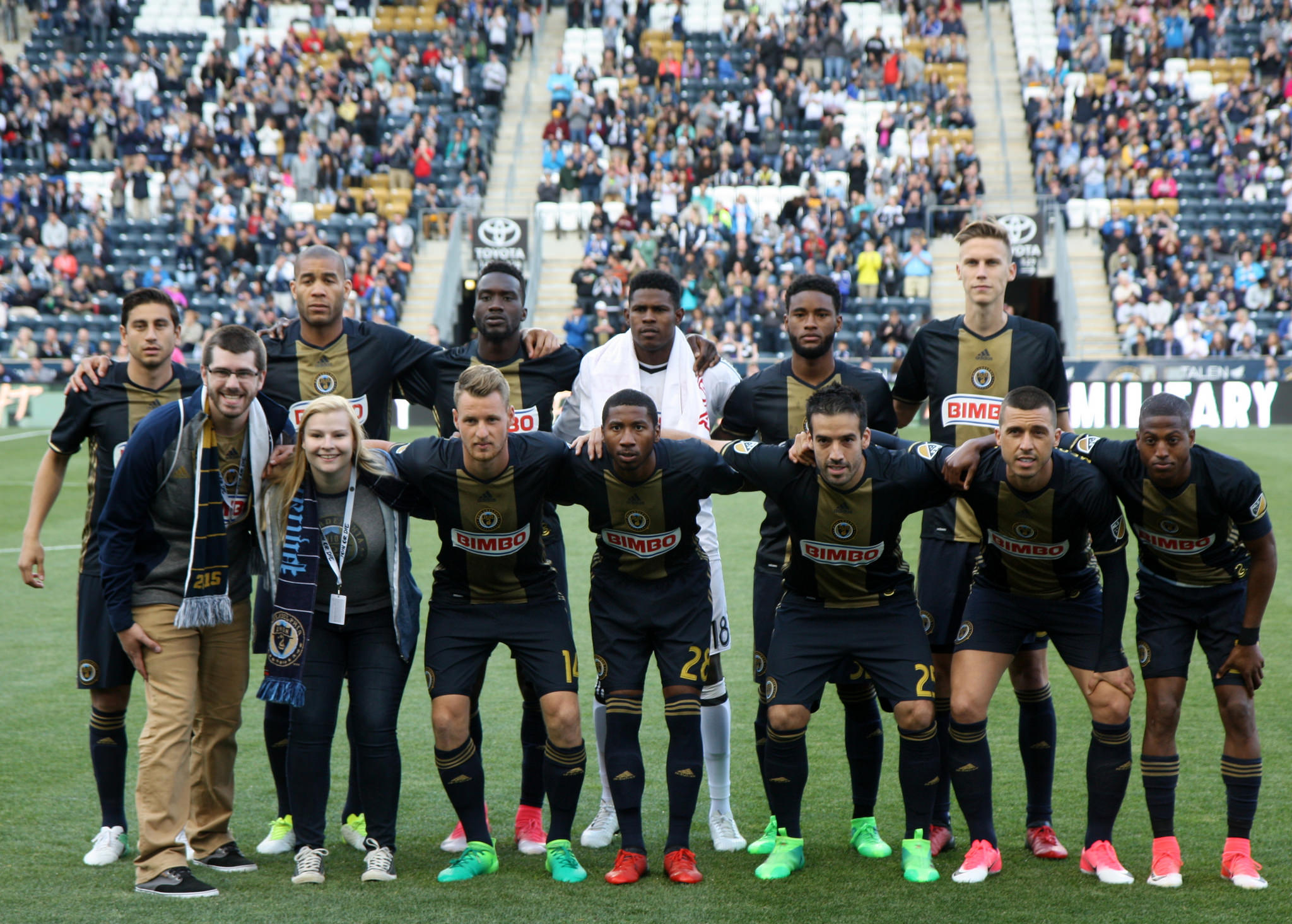 A new face in the starting eleven.
Last minute instructions for the new guy.
Ray Gaddis continues play on the right side.
Andre Blake takes one off the head of Axel Sjoberg.
Jack Elliott keeps the ball moving in the back.
Oguchi Onyewu clears a dangerous ball.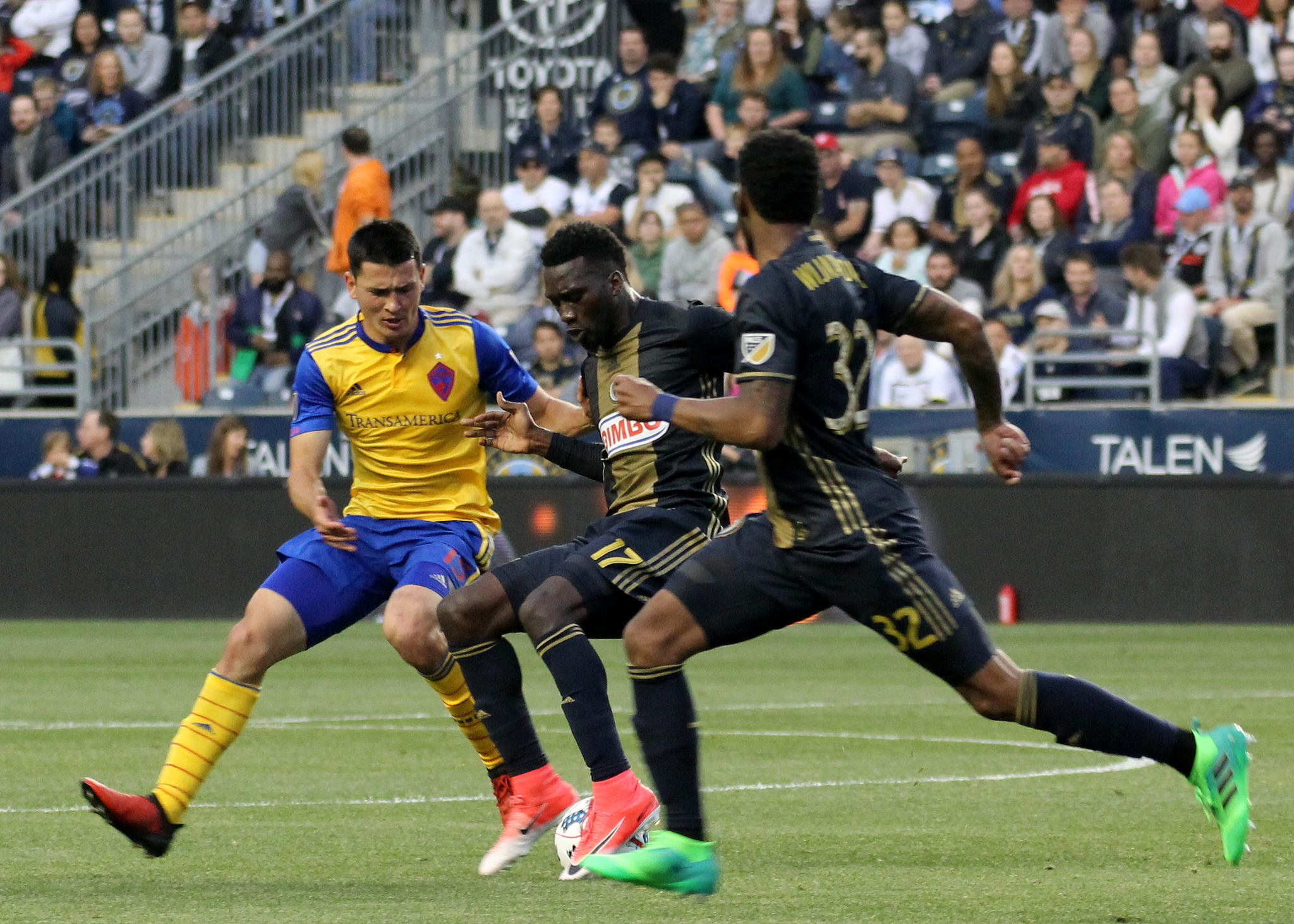 C. J. Sapong steps on the ball to shift direction.
Chris Pontius continues his aerial game.
Alejandro Bedoya tries to settle in the eighteen.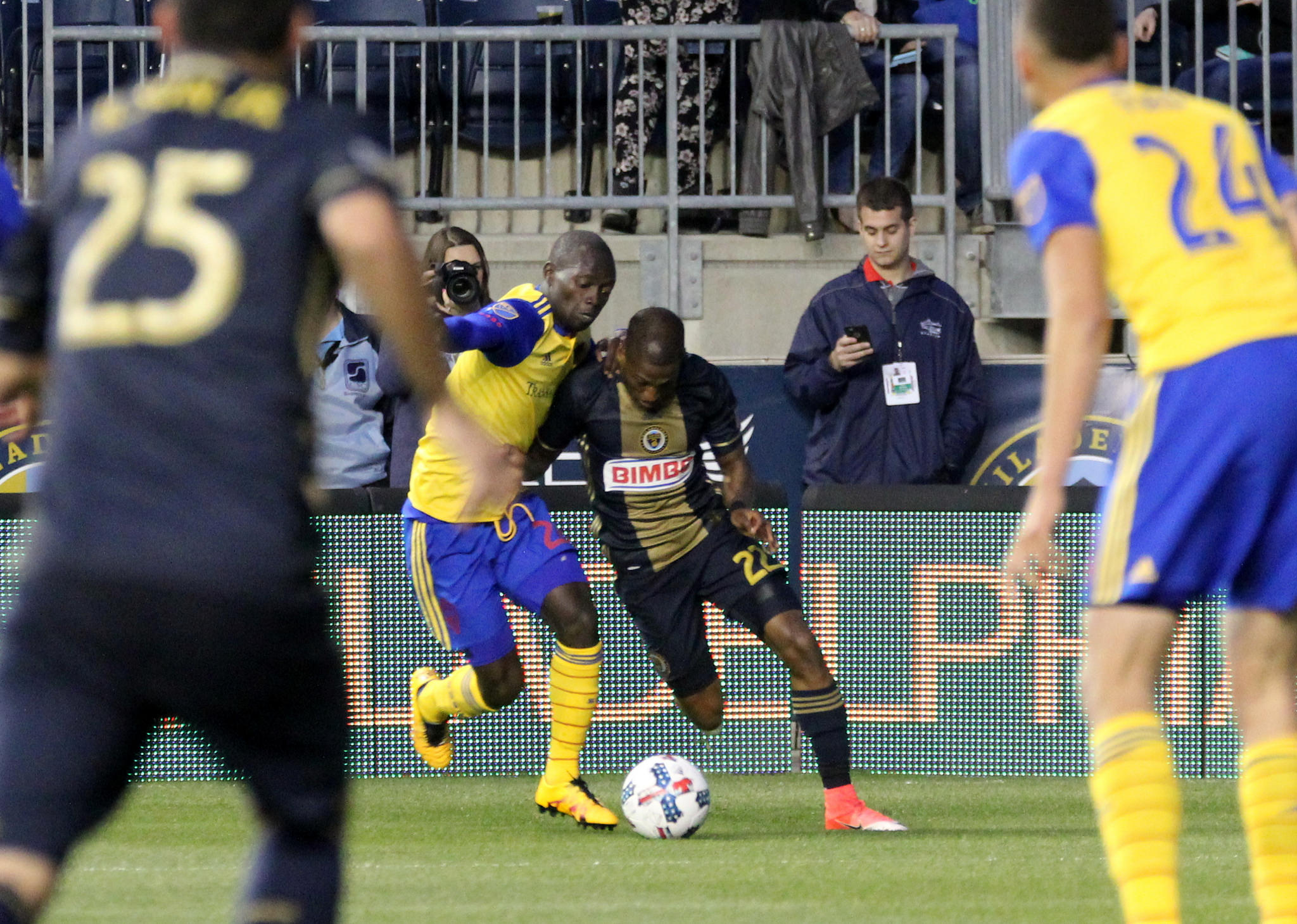 Fafa Picault gets a step on Micheal Azira.
Haris Medunjanin calls white ball in corner pocket.
Picault gets checked off the ball.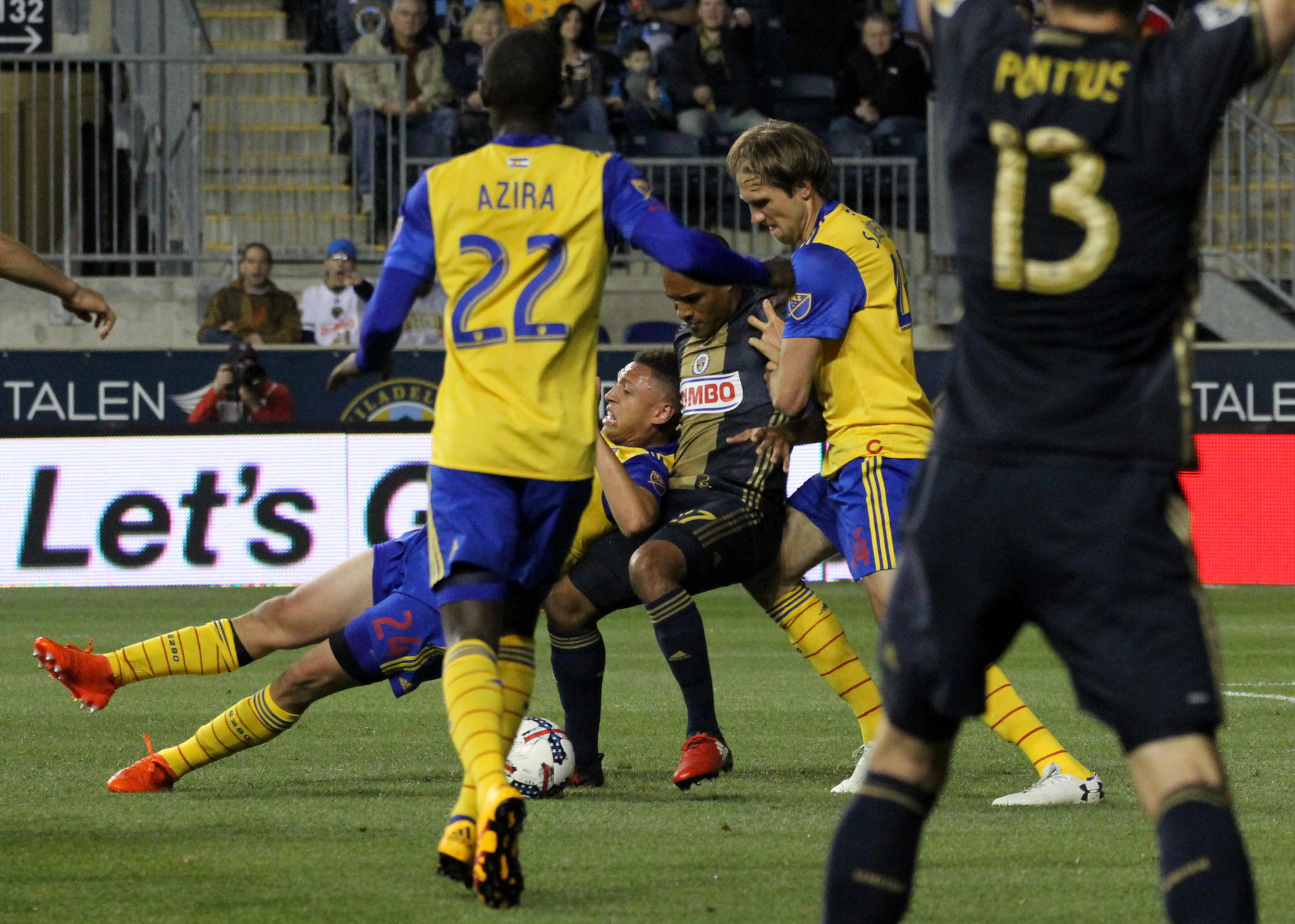 Jay Simpson's pressure in the box helps earn the penalty kick.
Sapong gets Tim Howard leaning the wrong way.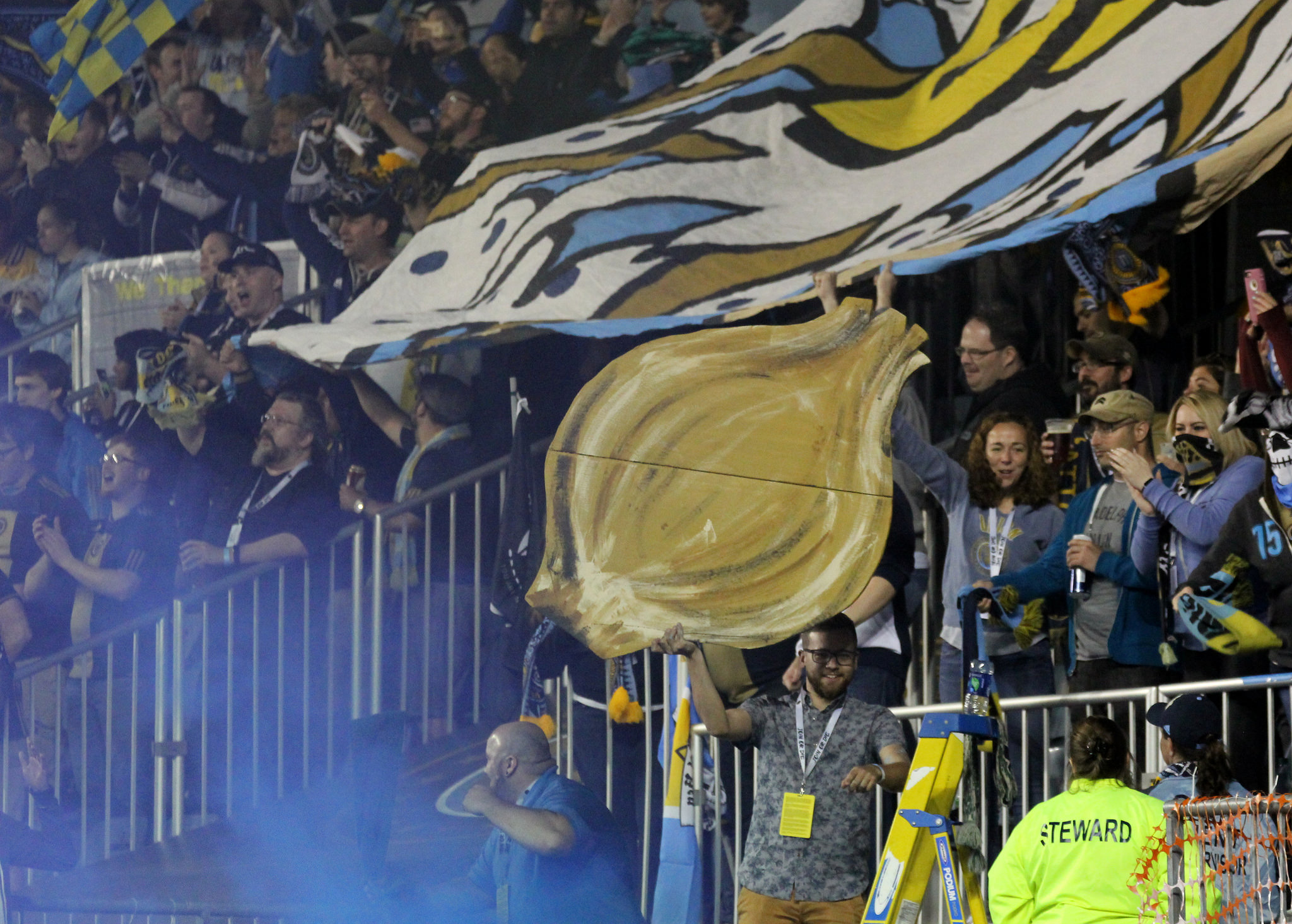 A deposit in the Old Onion Bag!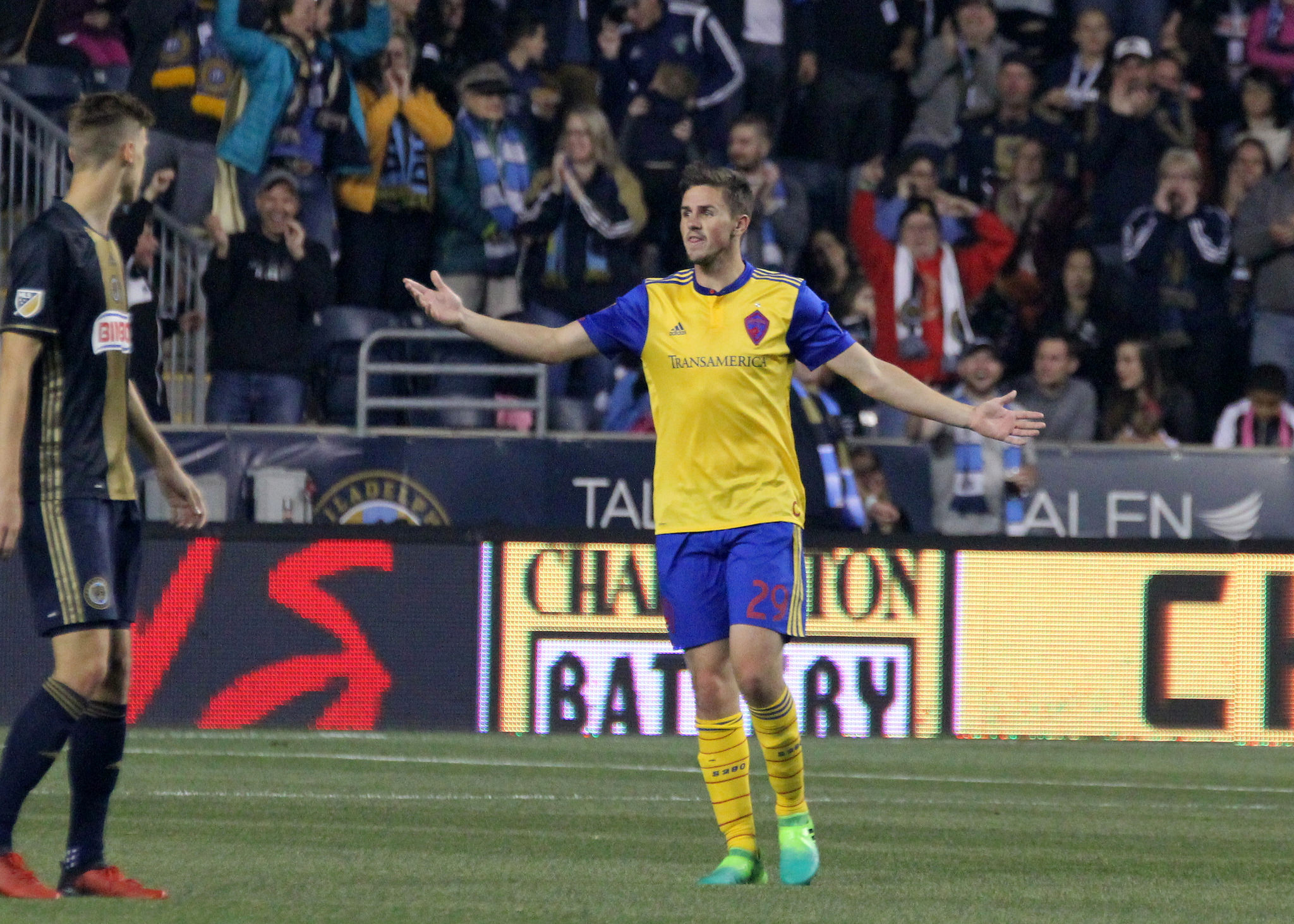 Caleb Calvert tries to sing his way out of an early exit.
Casey joins him on the walk of shame.
Ilsinho sees an opening.
Sapong looks for a way around Marlon Hariston.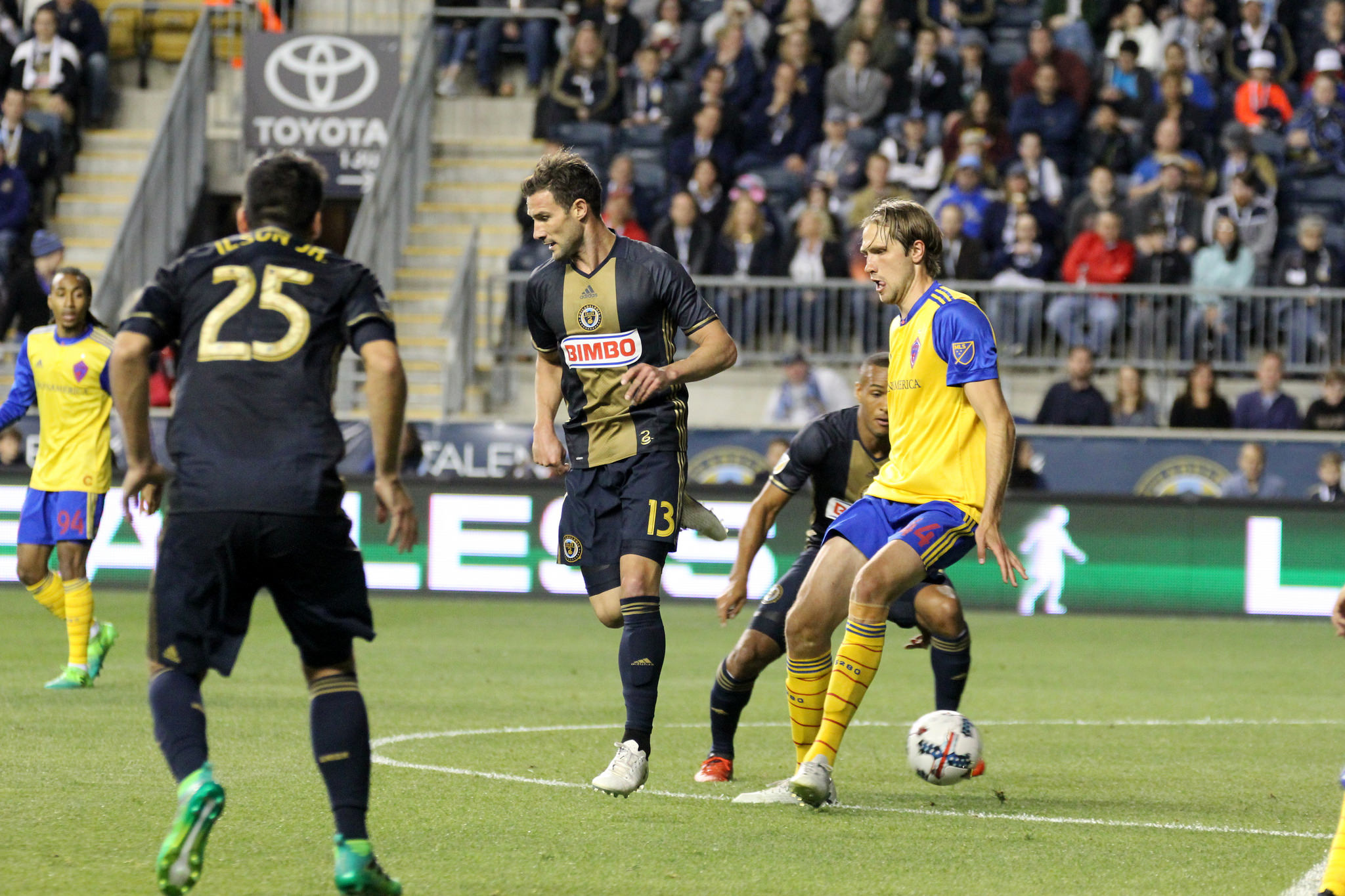 Pontius dummies a pass to Simpson.
Ilsinho lines one up.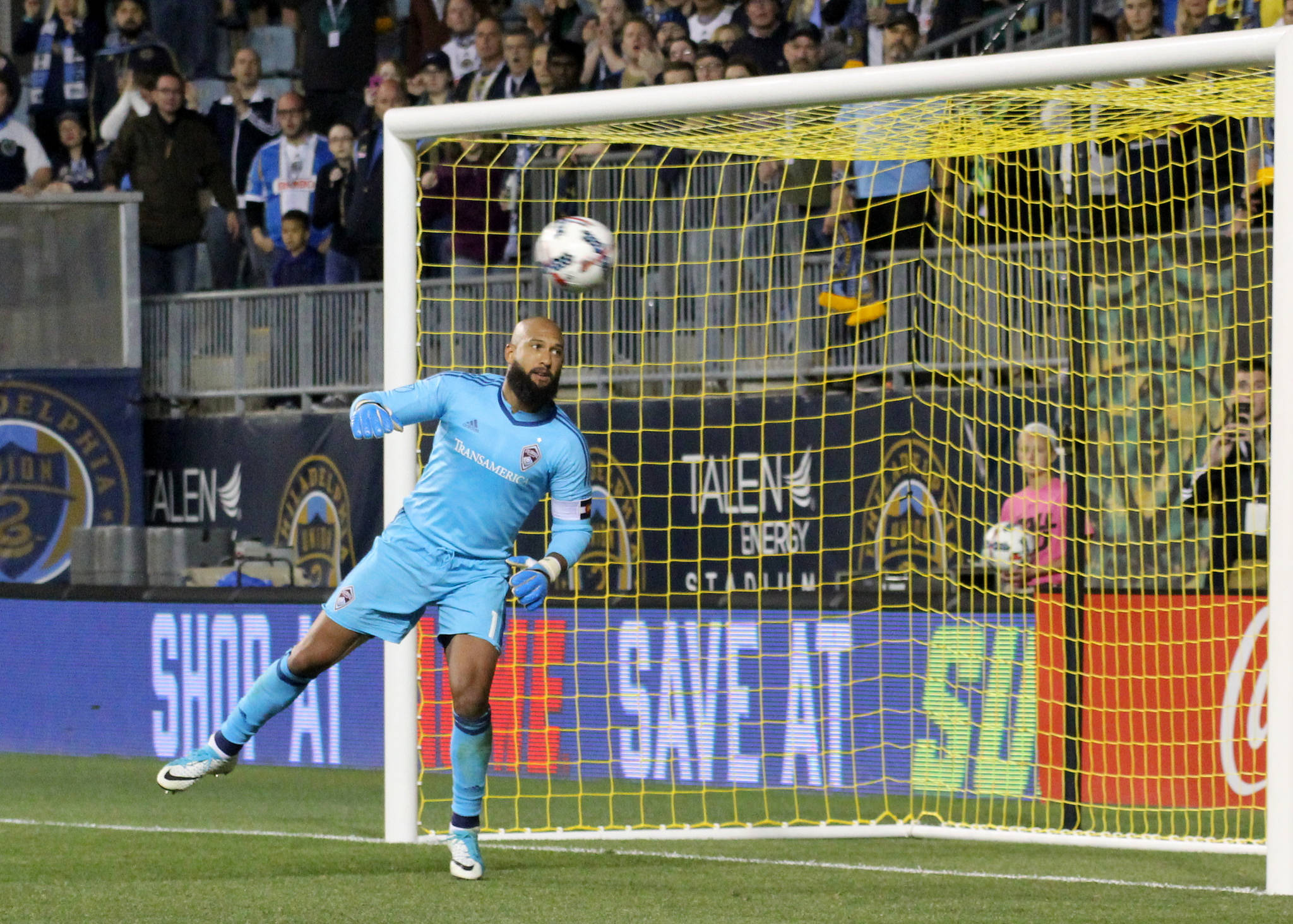 Howard gets caught flatfooted on Medunjanin's well placed free kick.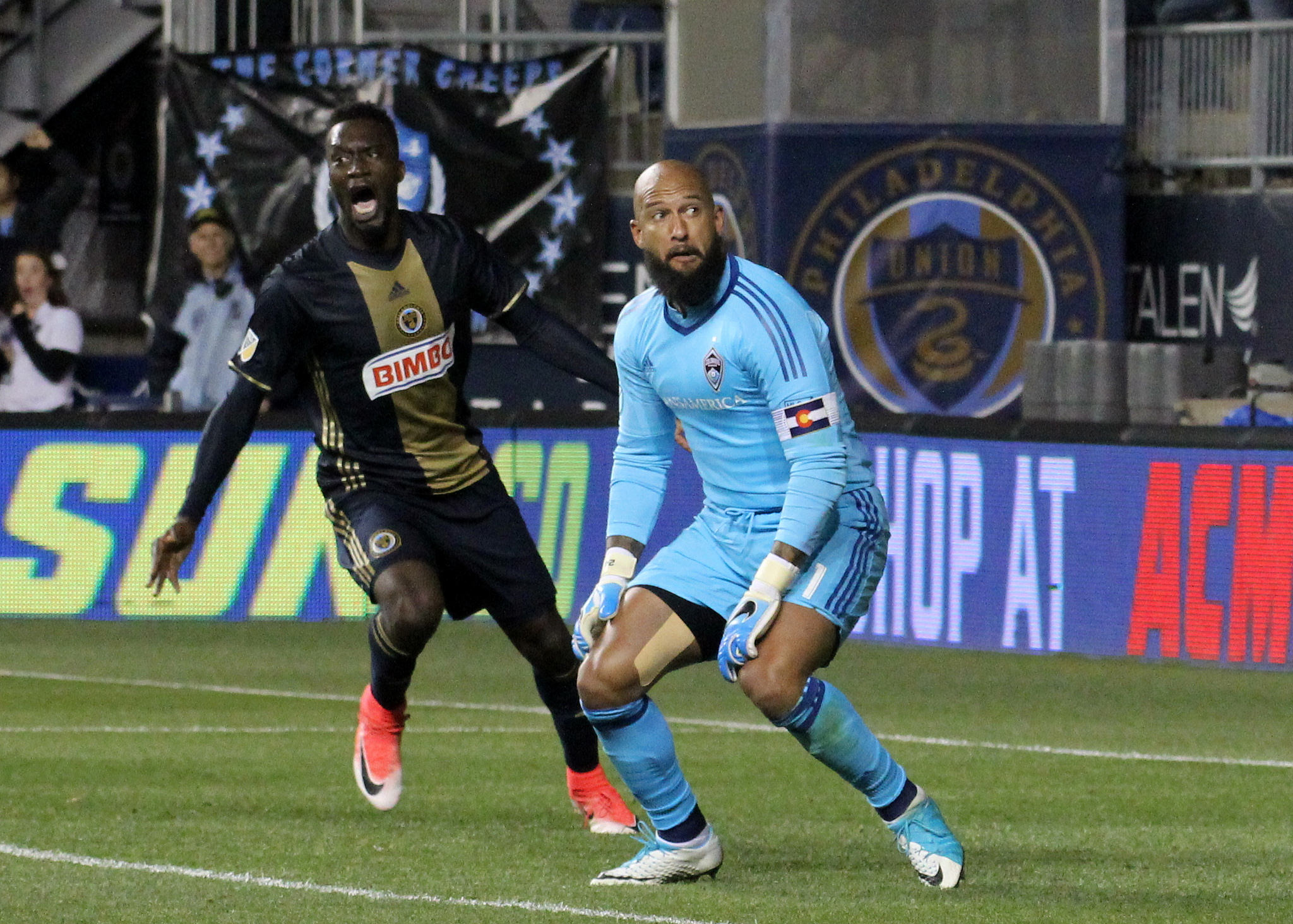 He was hoping for an offsides, a foul or any call from the linesman.
Medunjanin celebrates as Gaddis sings a happy tune.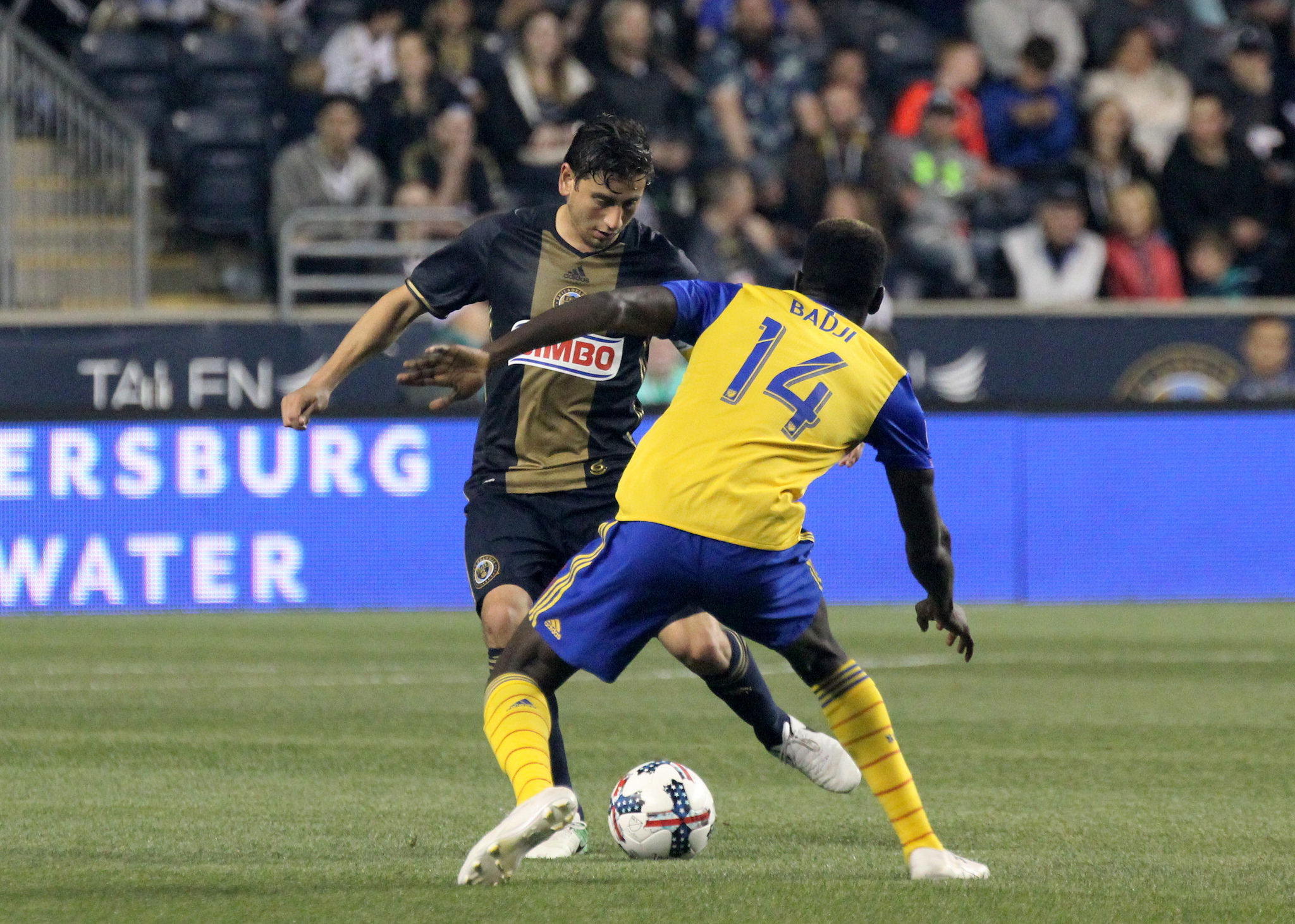 Bedoya keeps the pressure going forward.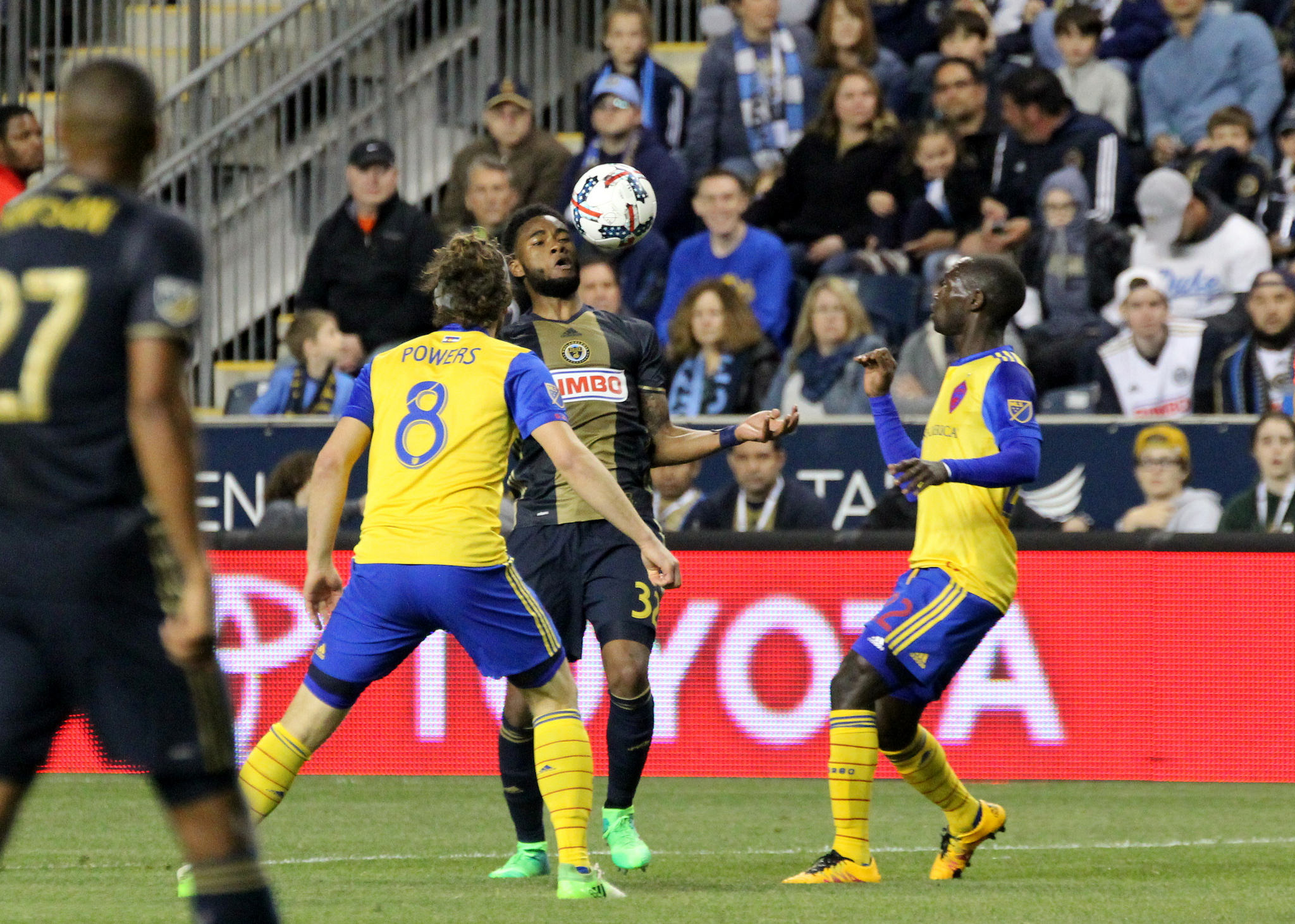 Giliano Wijnaldum works through traffic.
Warren Creavalle comes in to shore up the defense.
Wijnaldum gets taken down.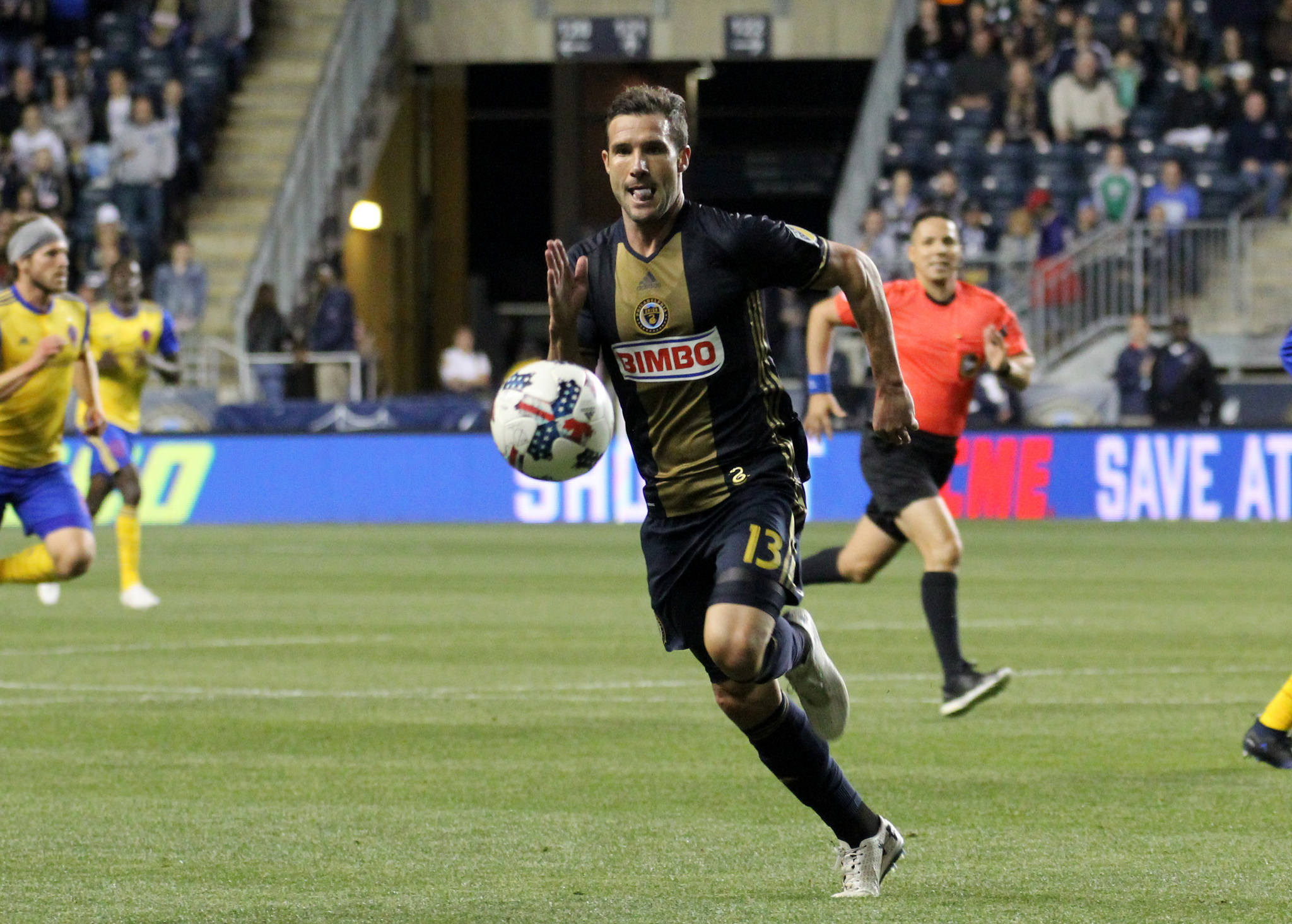 Pontius collects a loose ball to kill the clock.
…
For more photos, check out Paul's Flickr page and feel free to leave comments.