PSP photographer Paul Rudderow was on hand Saturday as the Philadelphia Union's Front Office defeated the Sons of Ben 3-1 in a hard fought battle for the River Cup. Here's a look at what he saw.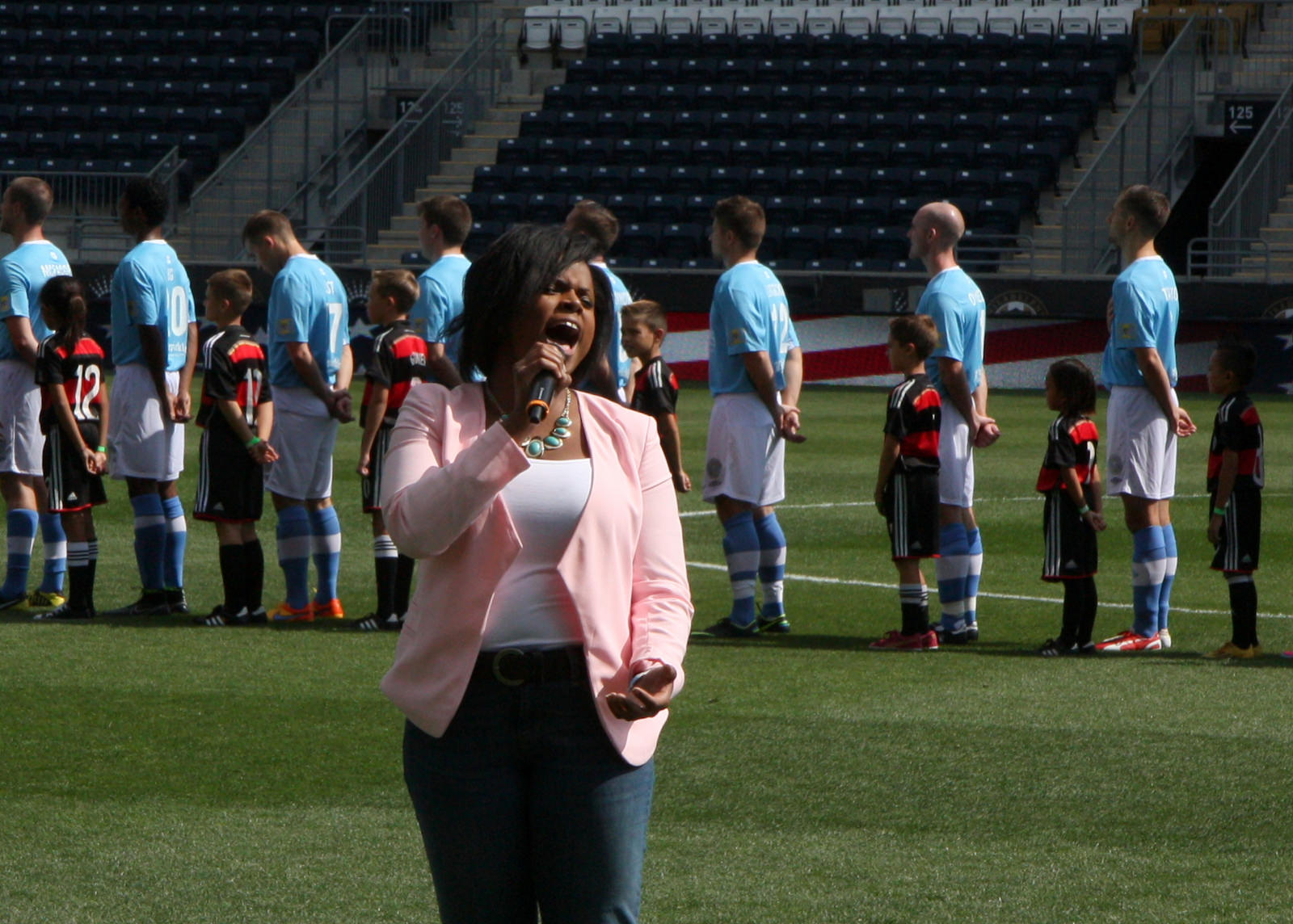 The National Anthem
Starting eleven for the Sons of Ben
Starting eleven for the Union Front Office
The Front Office needed help so they called out the big guns
Jim Curtin goes up hard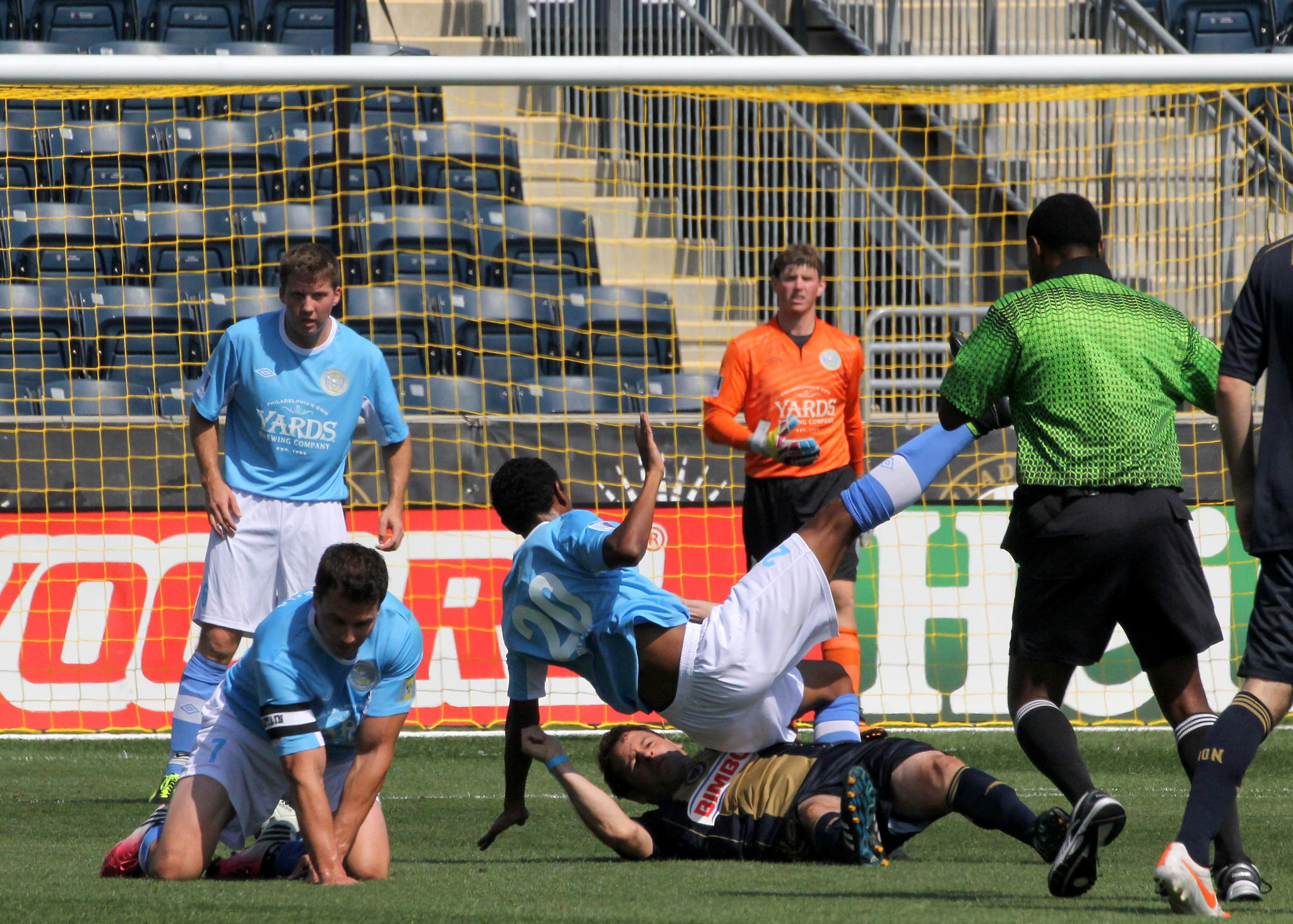 Bodies were flying all day
Chris Albright receives a nice pass up the wing
Brandon Green takes a shot at goal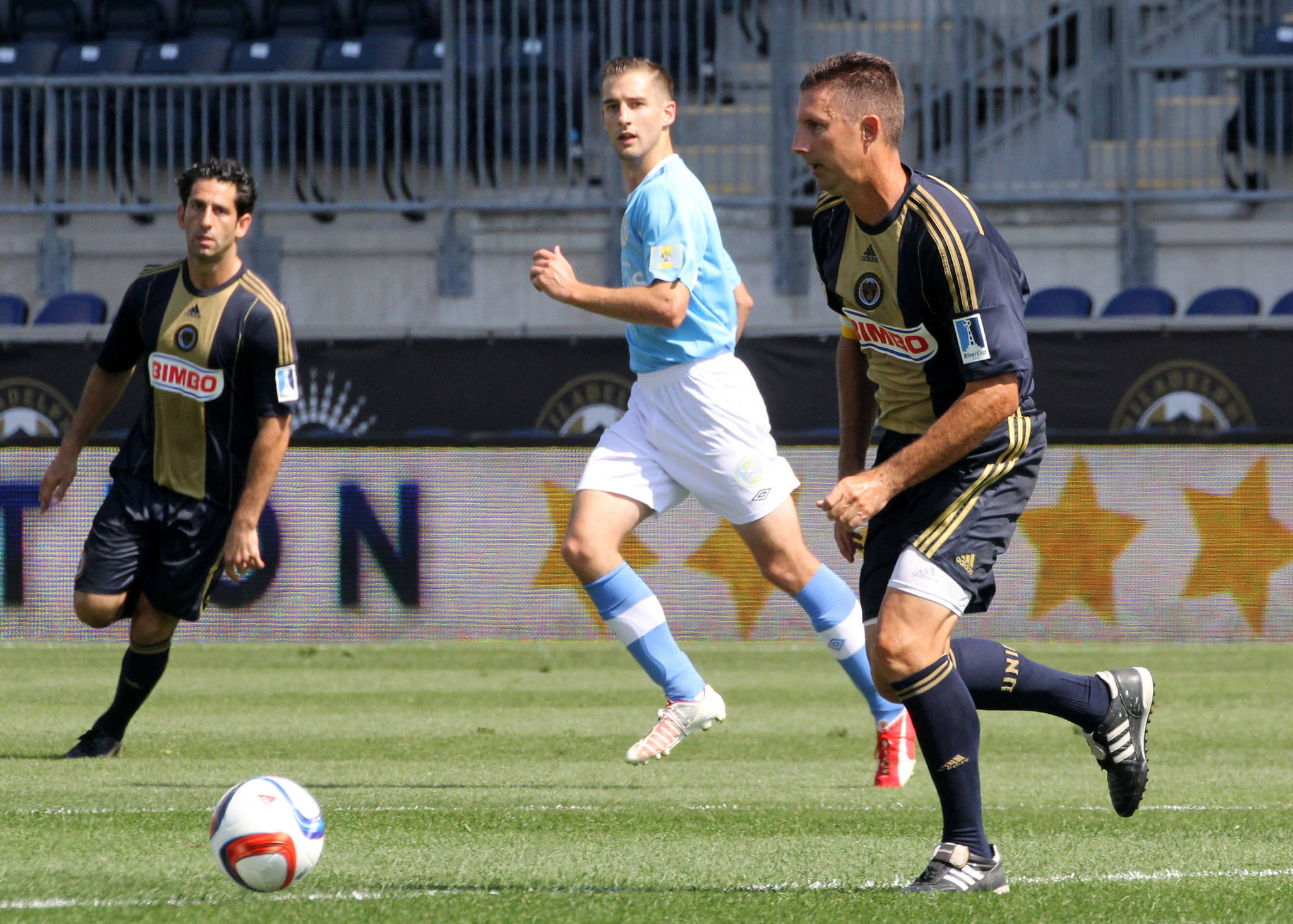 Mike Sorber works the ball out of the back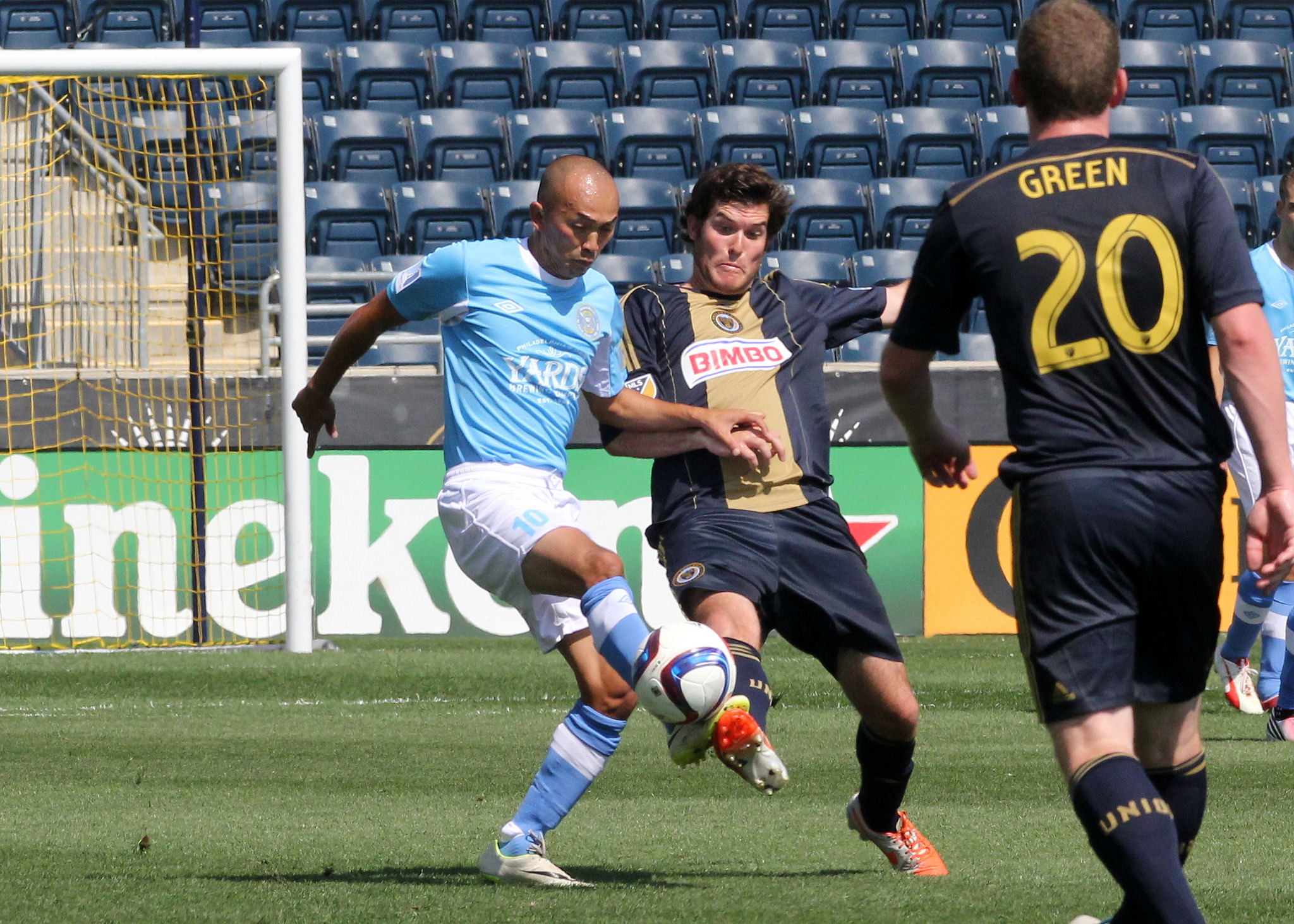 Rich Le out touches Jared Harris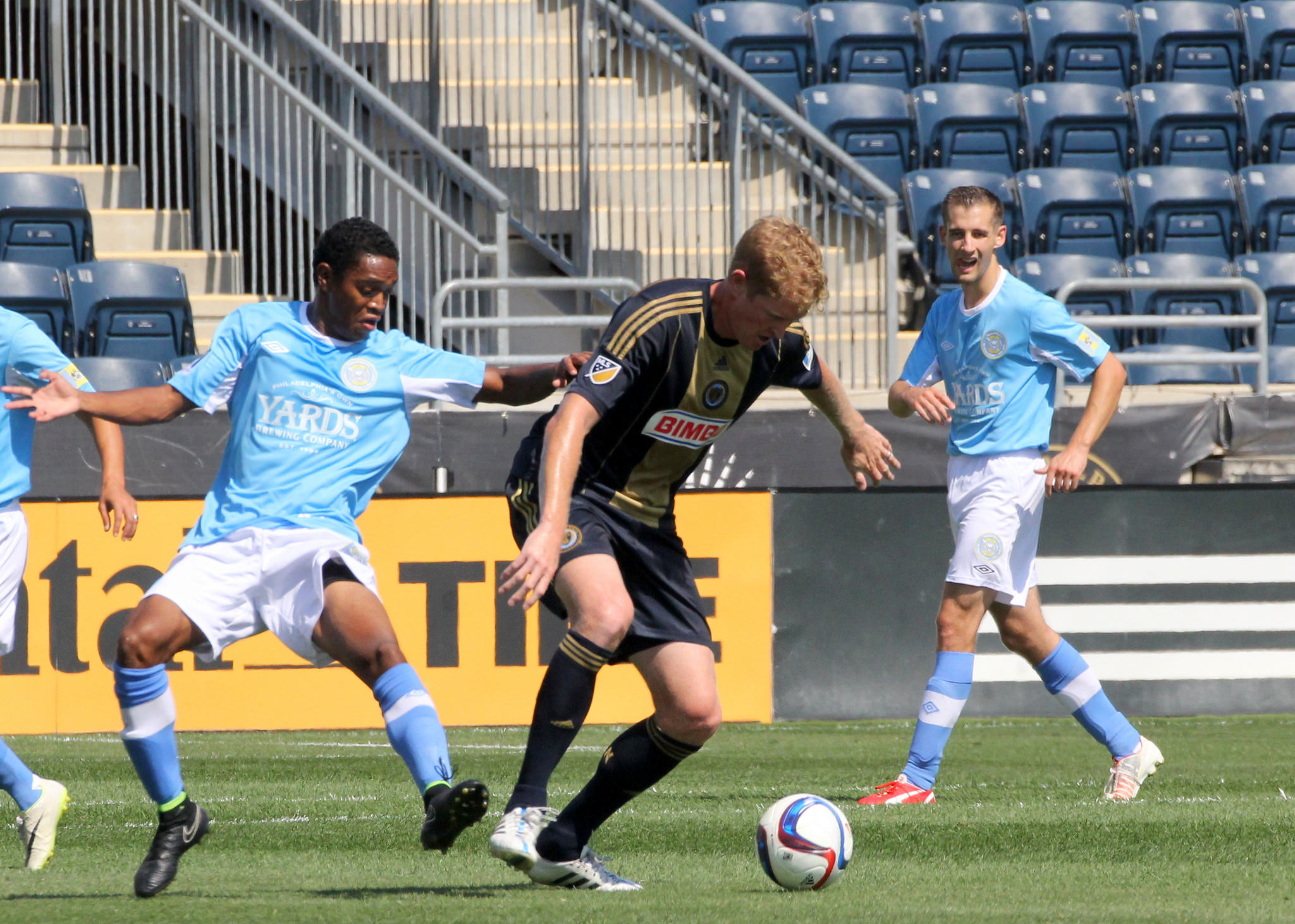 Jim Curtin shields the ball from Brandon Green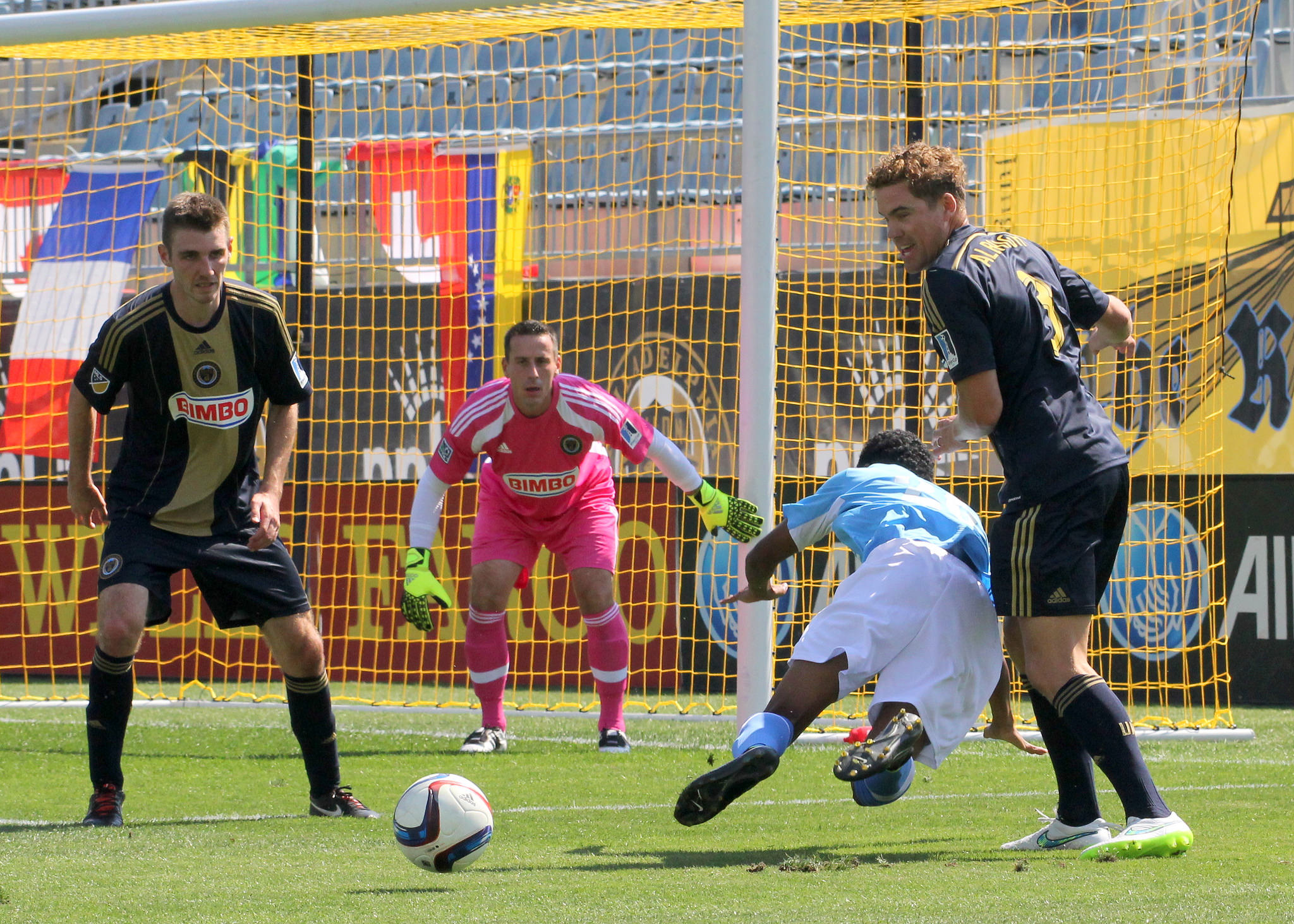 Chris Albright sends Brandon Green Flying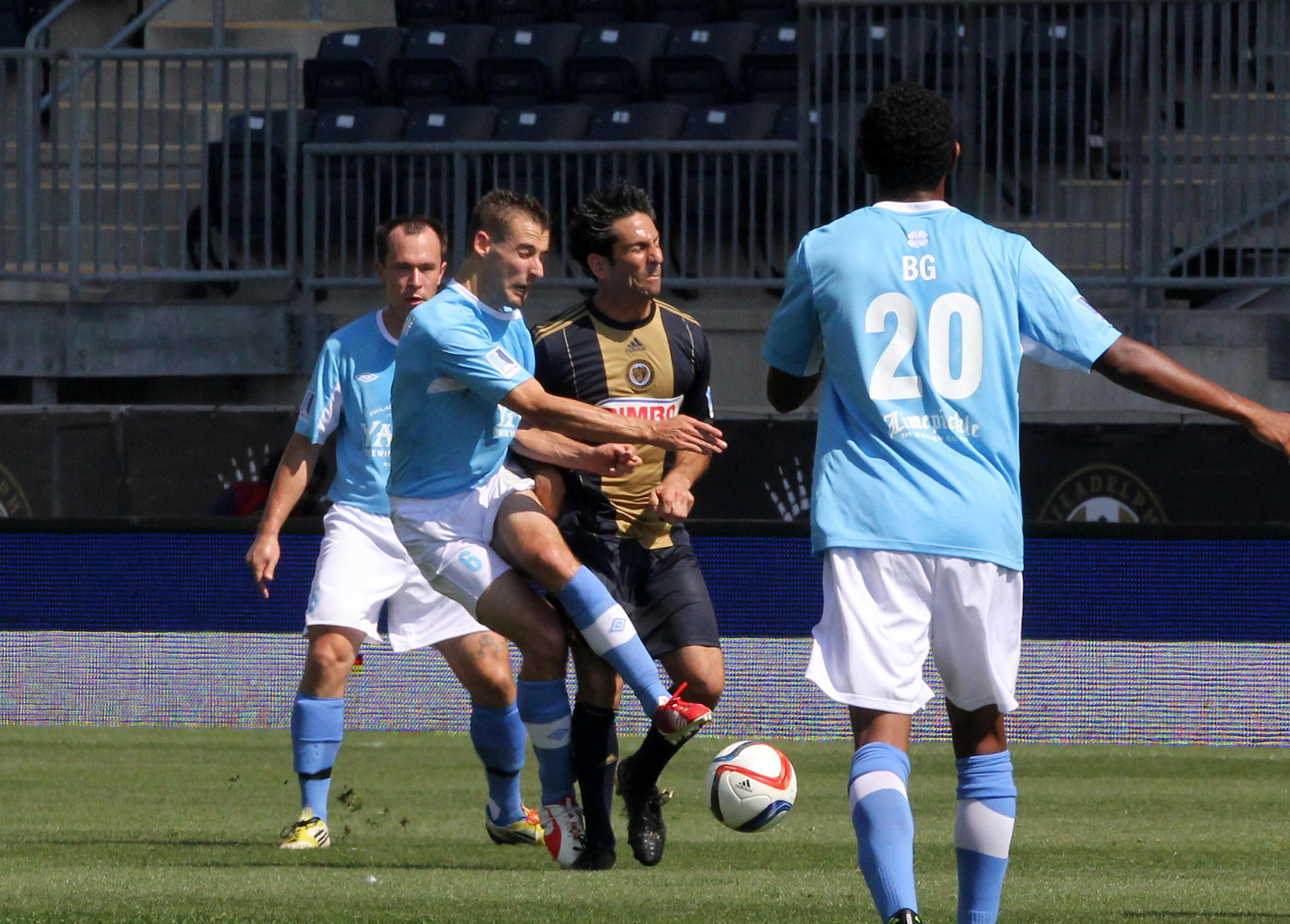 Matt Thornton collides with Corey Schiller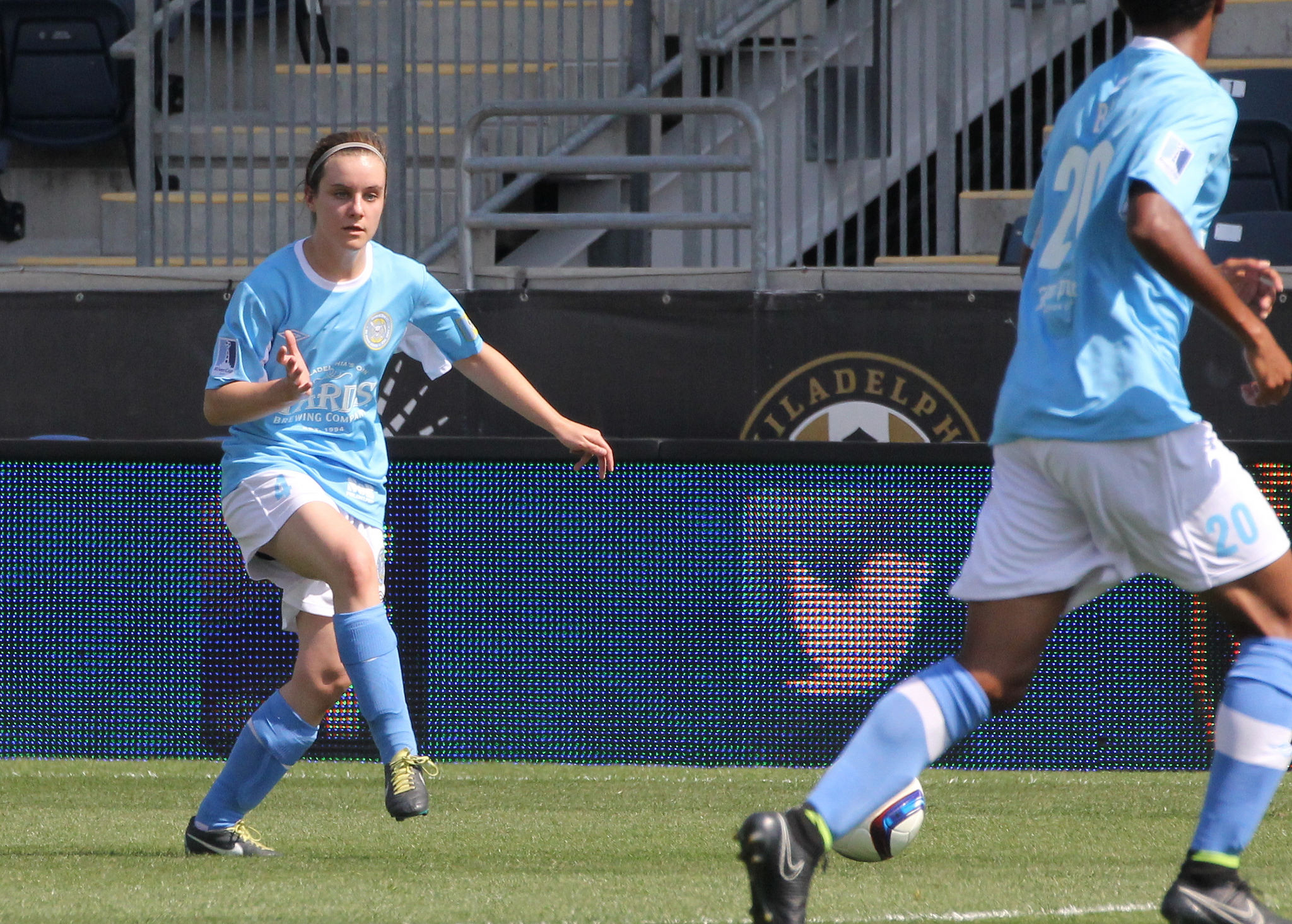 Sara Delach passes up to Brandon Green
Everyone played hard in the heat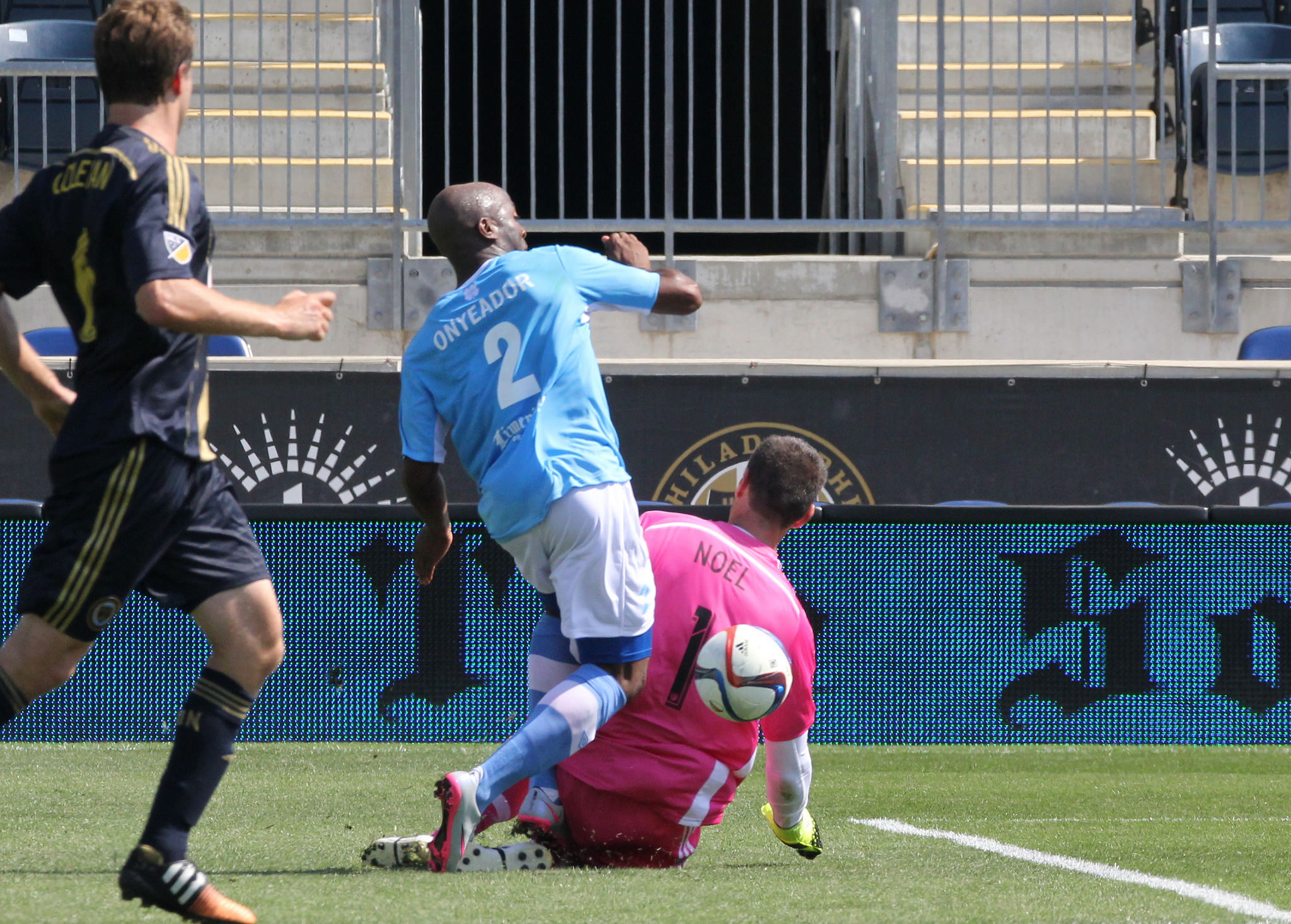 Anthony Noel comes out of the eighteen and gets Ikechukwu Onyeador, not the ball
C. J. Sapong takes over on the drum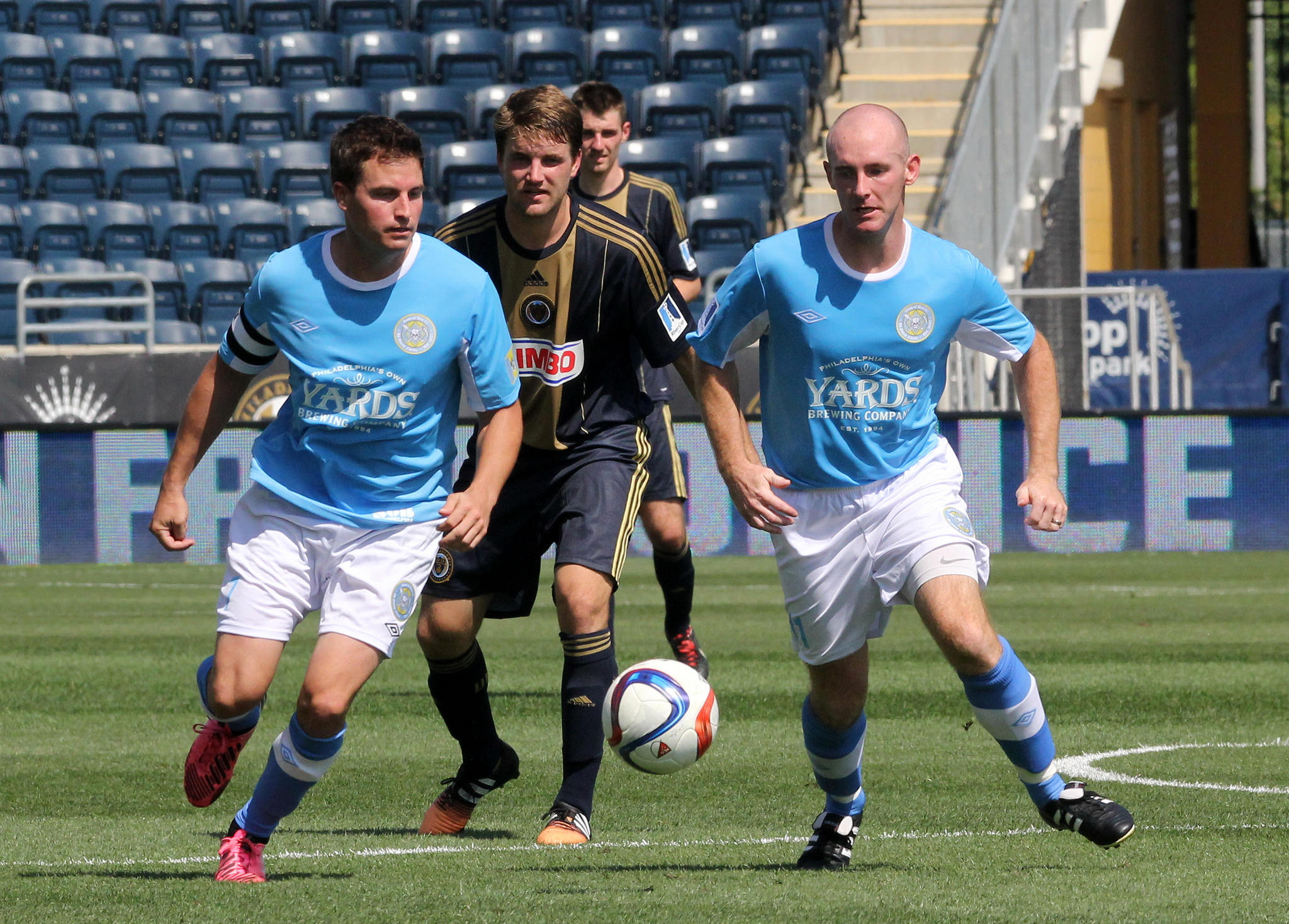 Liam O Donnell and David Ortega work up the middle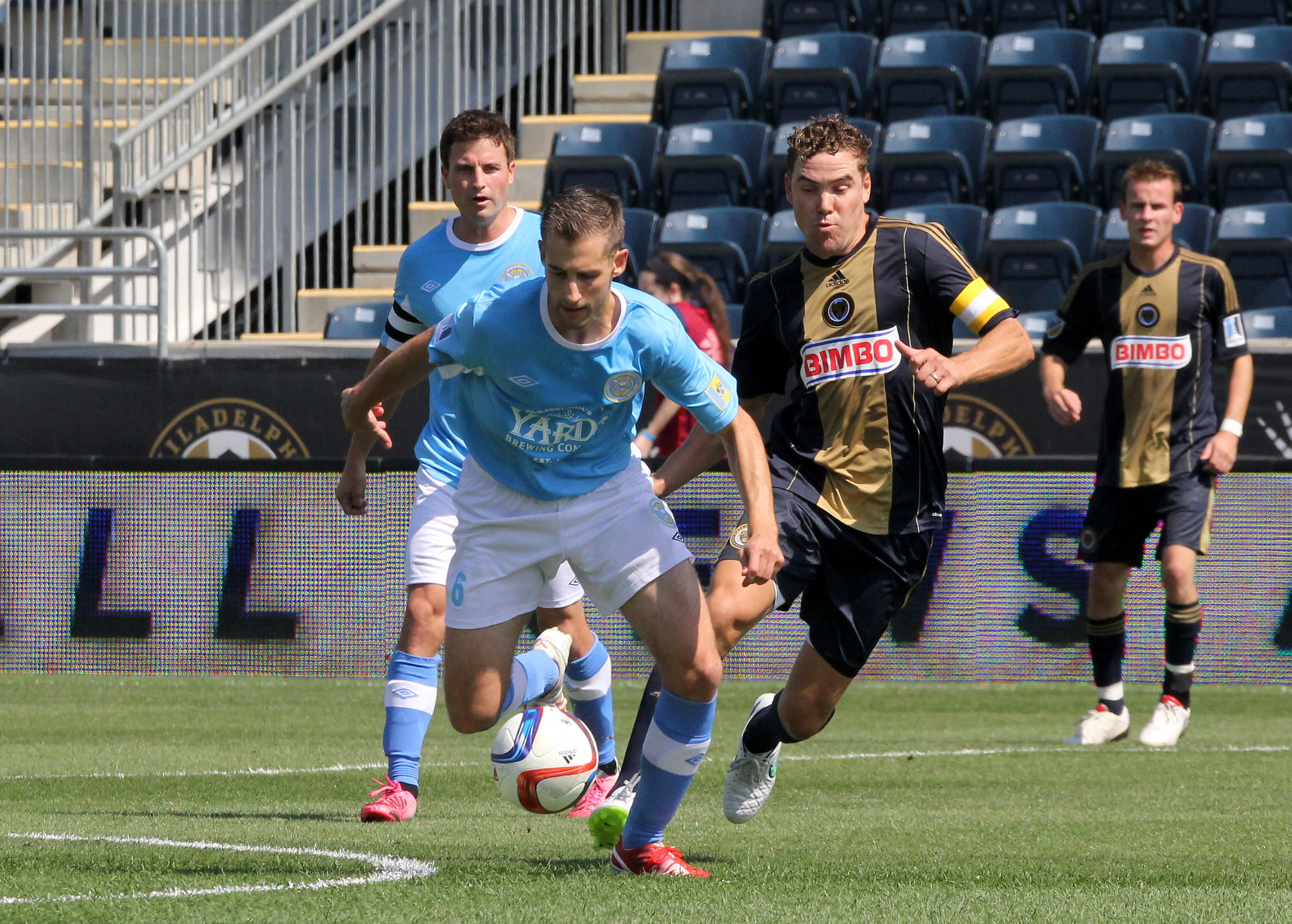 Matt Thornton pulls away from Chris Albright
Peter Weiss went the wrong way on the penalty kick
David Ortega pushes past Brittany Lugiano
Damon Wilson winds up but could not get through the wall of legs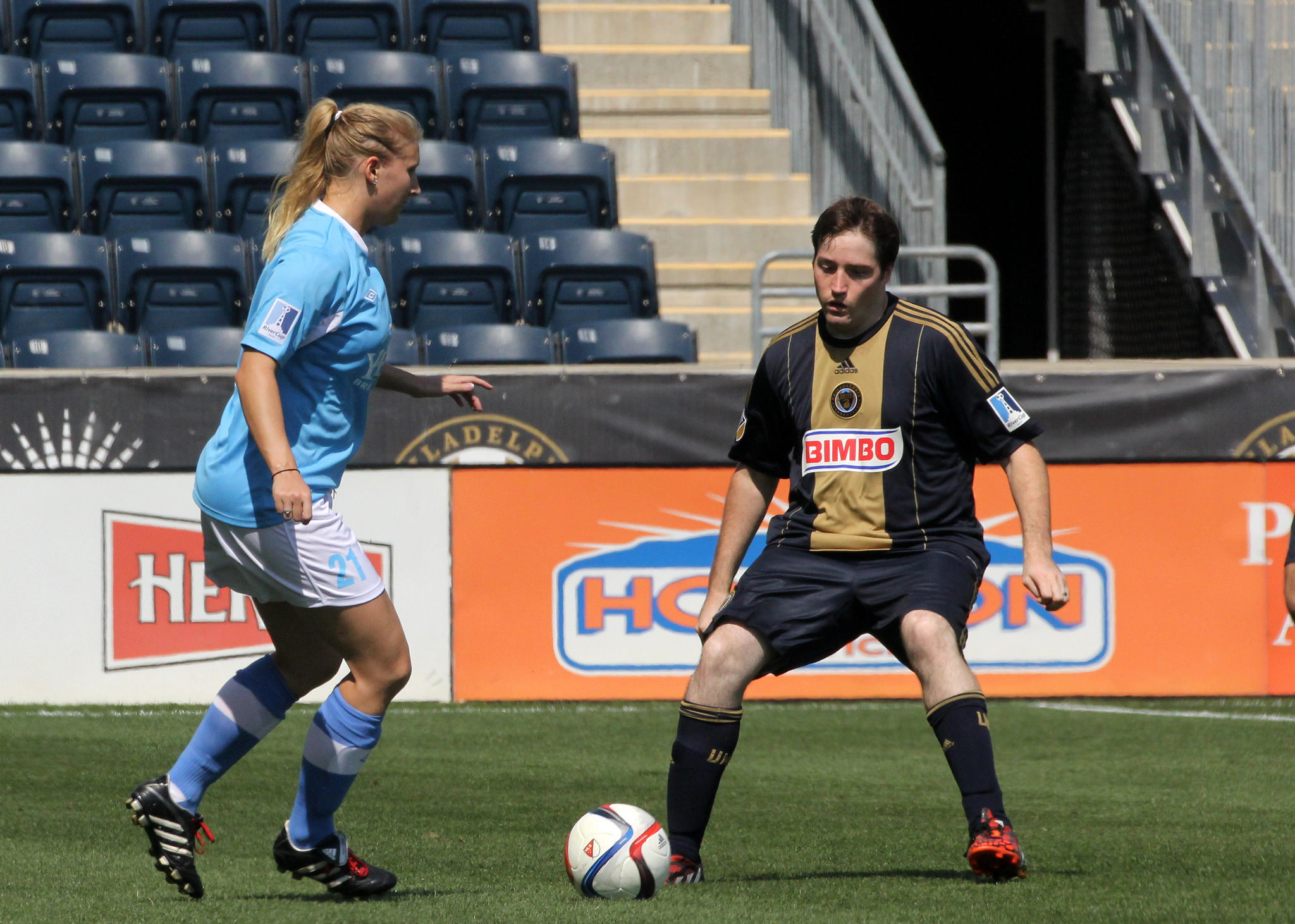 Katie Duckworth looks for an opening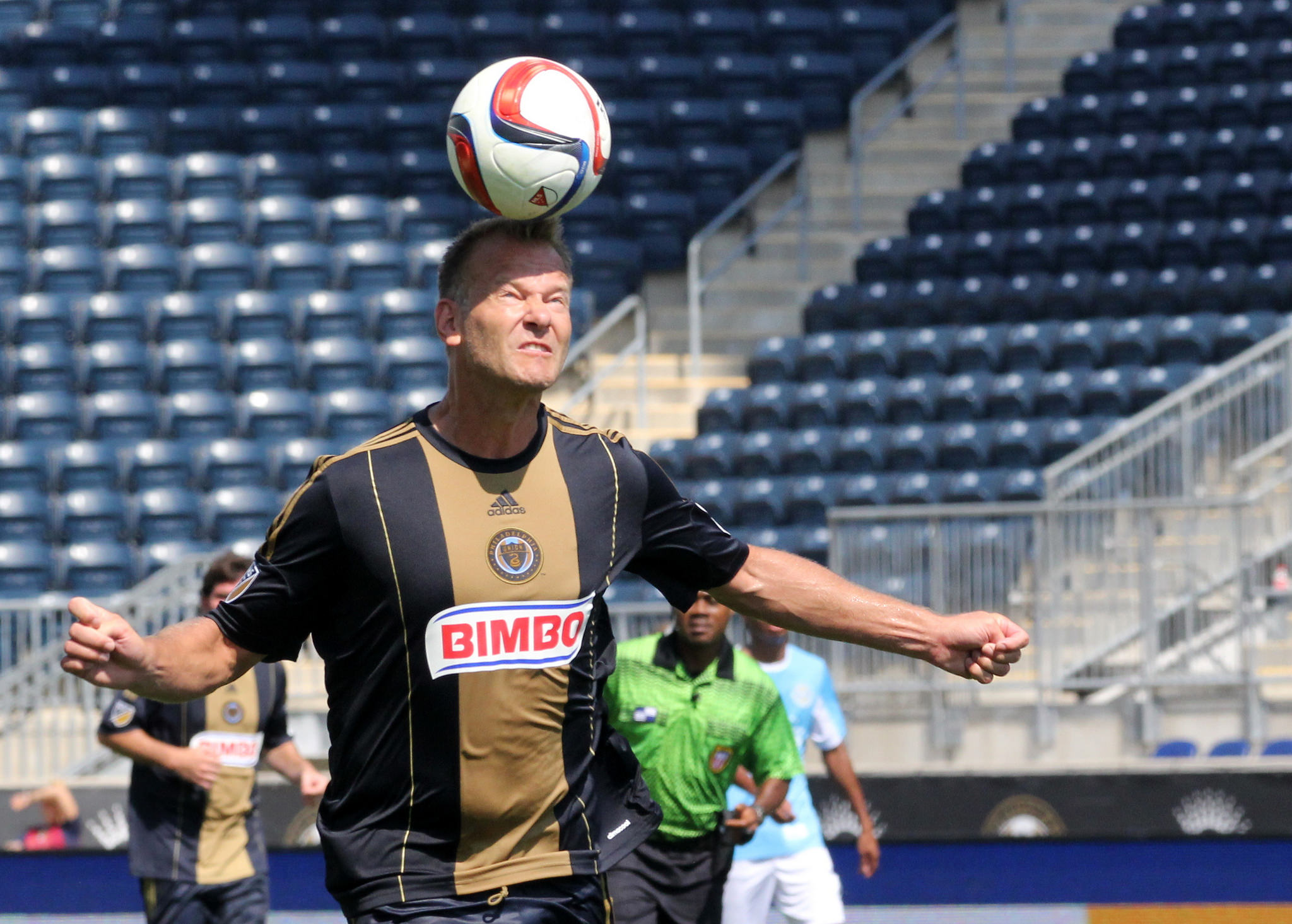 Richie Graham plays one off his head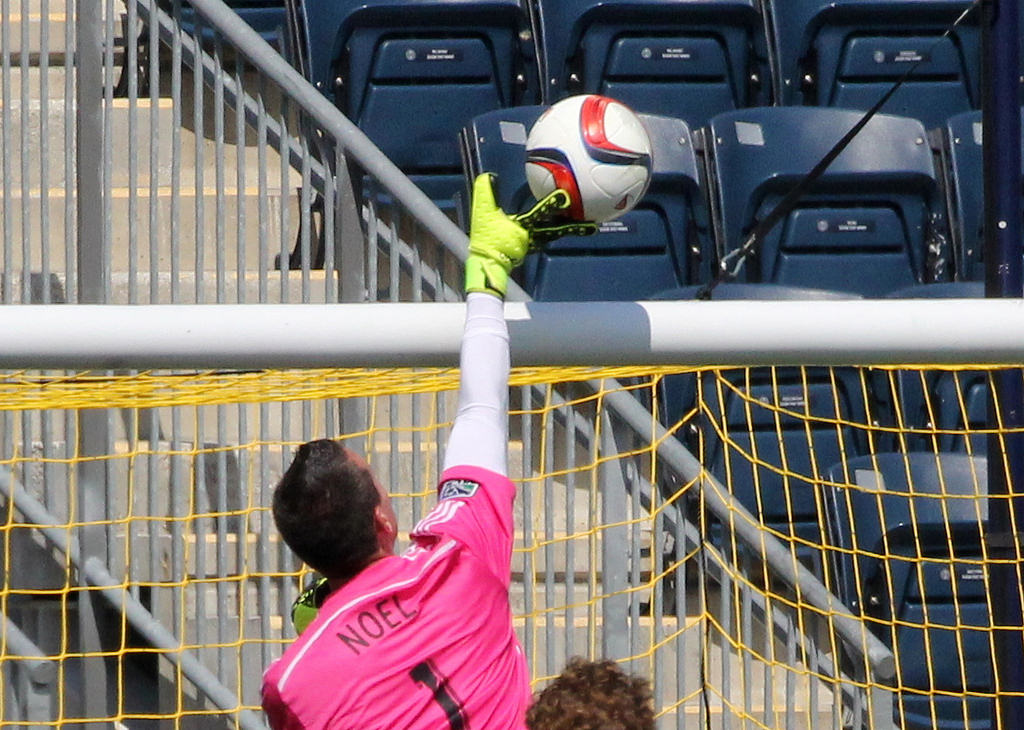 Anthony Noel tips one over the bar
Sean Golden with the last save of the game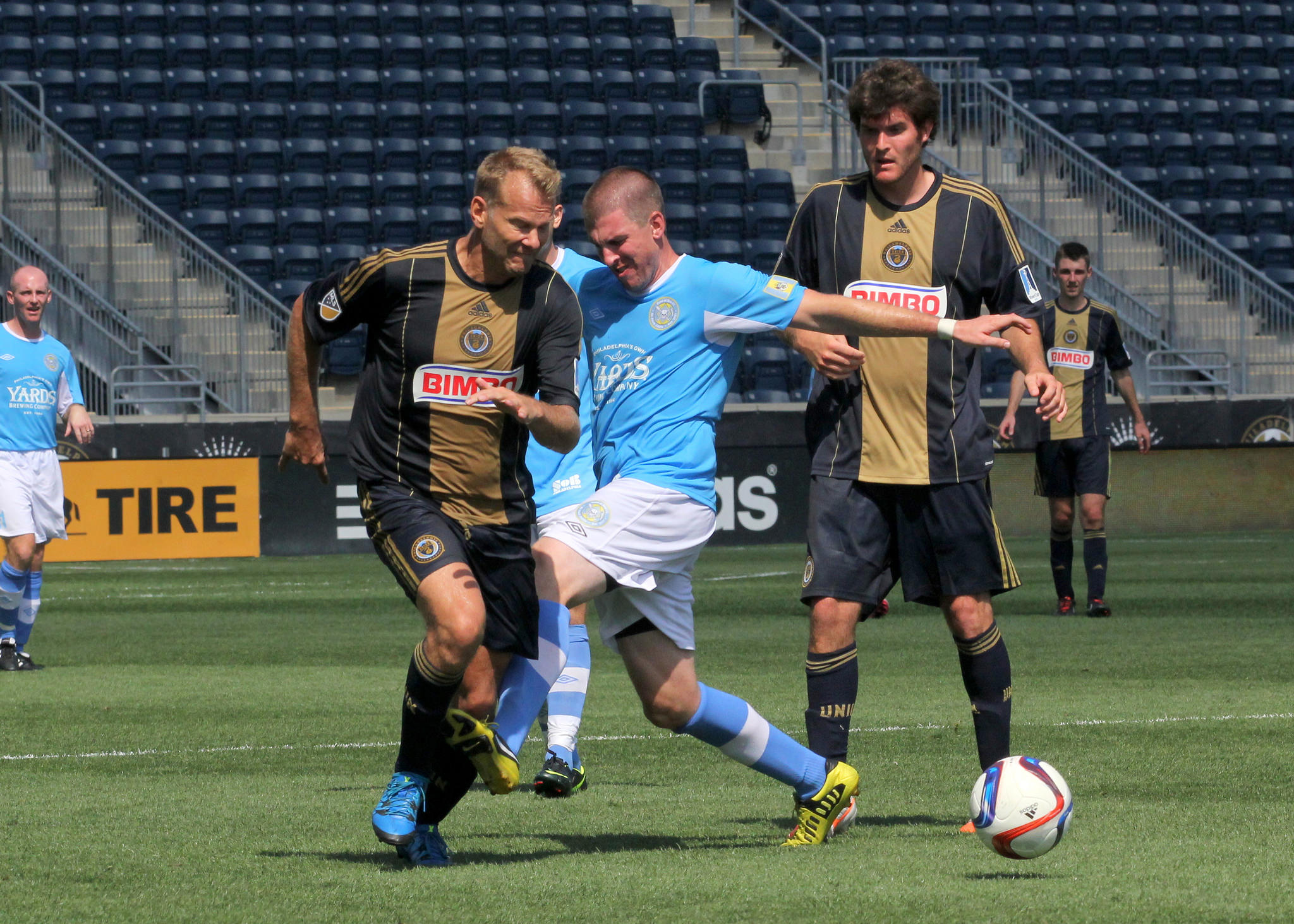 Richie Graham gets a late game love tap from Jim McFadden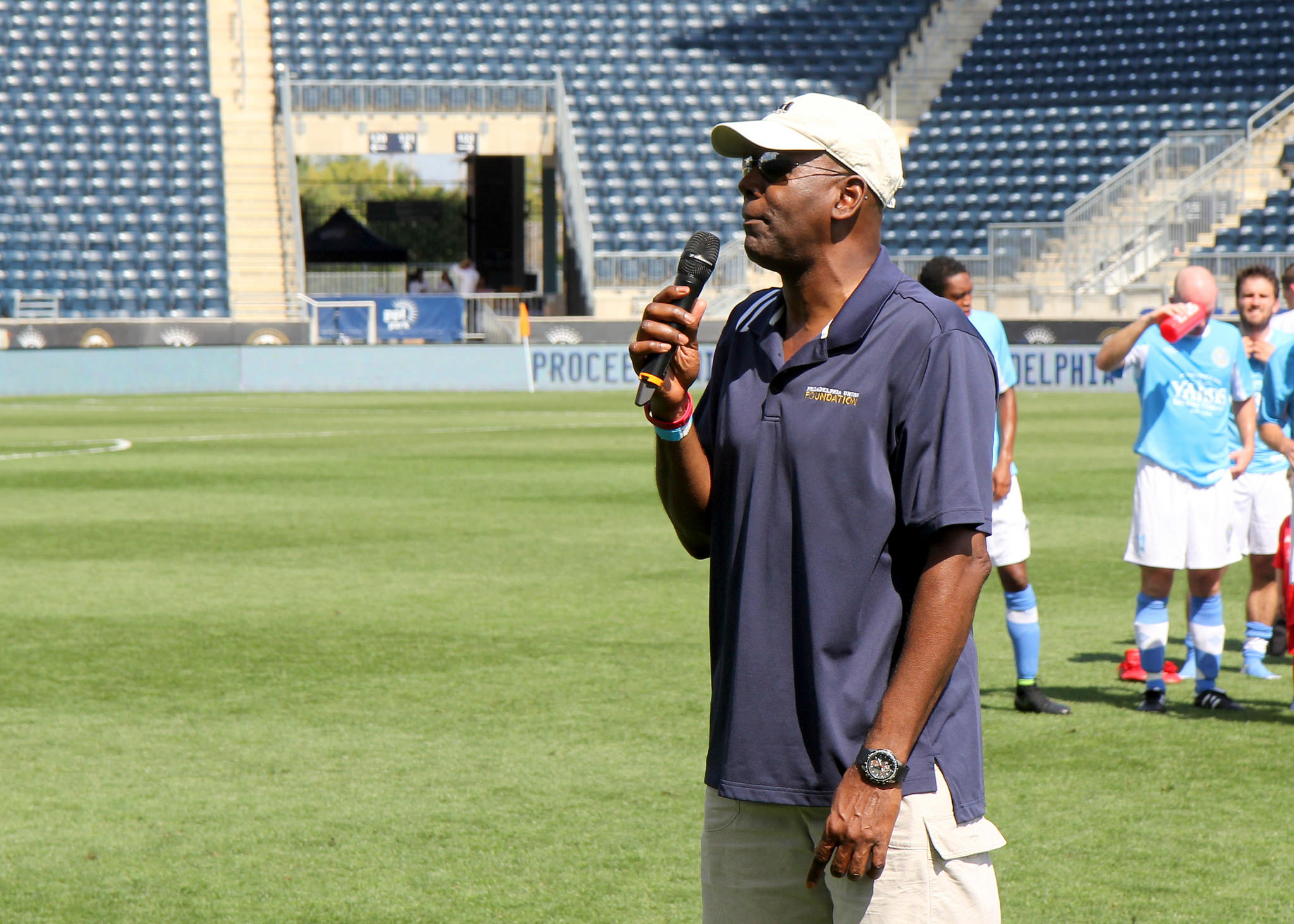 Mike Curry thanks everyone for their support
The Union Front Office are the winners
For more photos, check out Paul's Flickr page and feel free to leave comments.