PSP photographer Earl Gardner's look at Saturday's 2-1 win over New York City FC.
Nick Sakiewicz welcomes everyone to the new practice fields.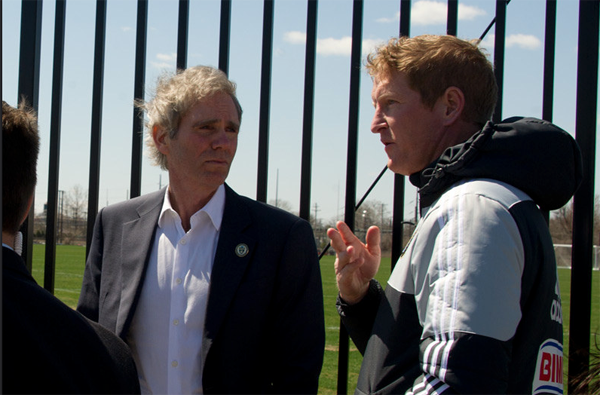 Union owner Jay Sugarman and head coach Jim Curtin at the practice field opening.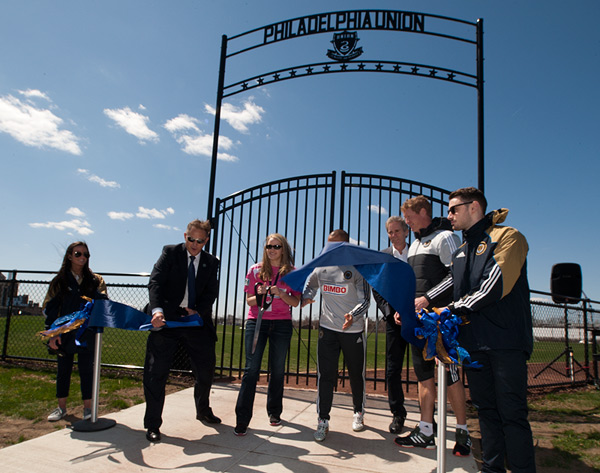 A lucky Union fan got to cut the ribbon.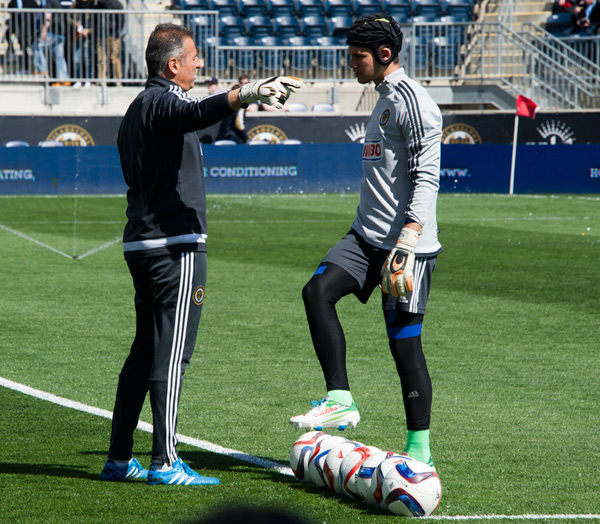 Goalkeeper Coach Paulo Grillo talks with John McCarthy during warm ups.
Jim Curtin takes the pitch.
The Starting XI +1.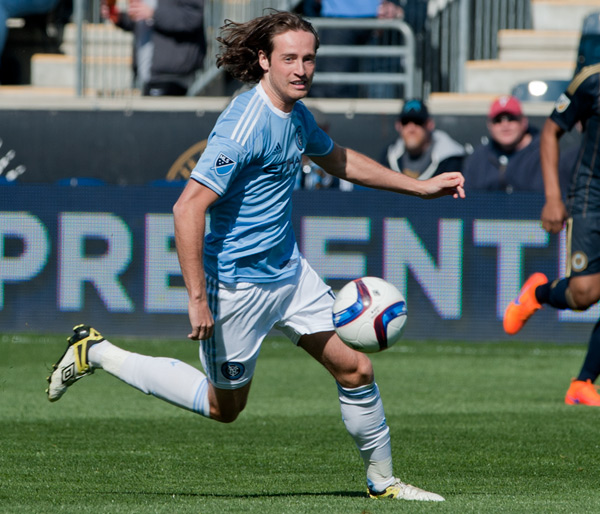 USMNT player Mix Diskerud makes his PPL Park debut.
Fans voice their dissatisfaction with Union ownership.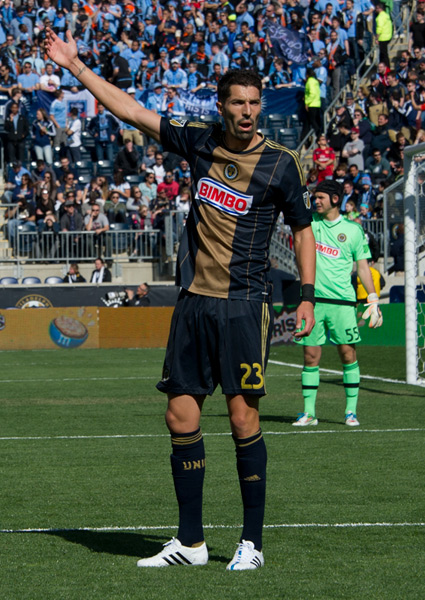 Steven Vitoria calls for the ball.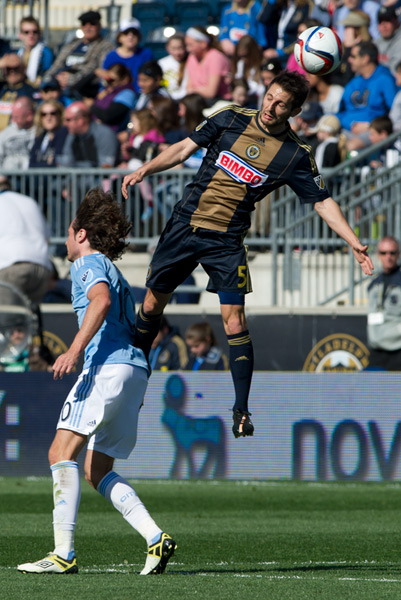 Vincent Nogueira catches some air.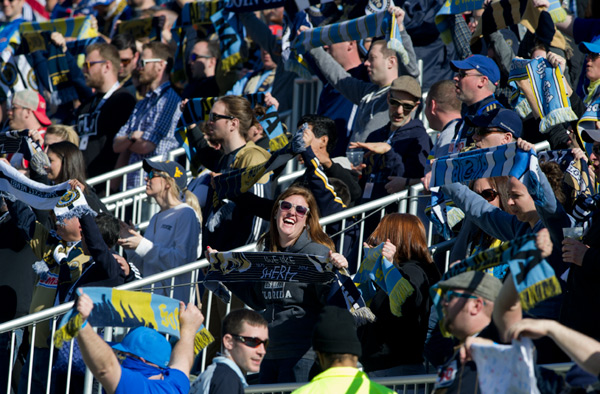 4 Leaf Clove – Live Like Shertz
Zach Pfeffer and former Union player Andrew Jacobson clash in the air.
John McCarthy made his MLS debut.
Ray Gaddis fights for possession.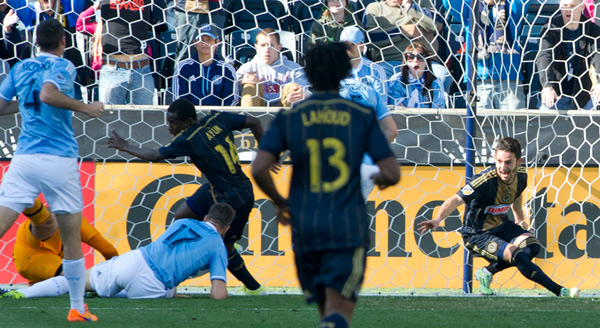 The famous butt ball of 2015.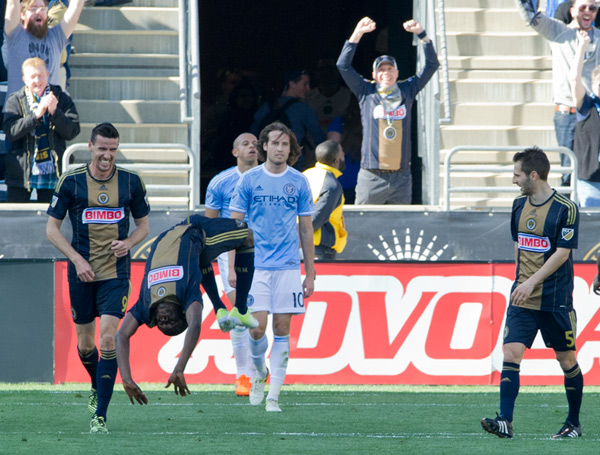 Best goal celebration ever at PPL Park?
David Villa takes a corner.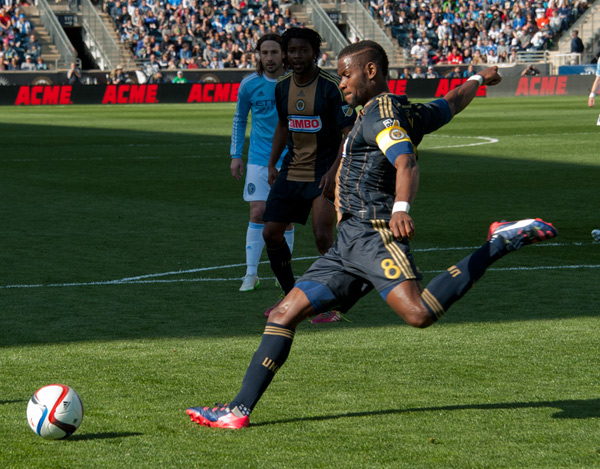 Maurice Edu clears a ball from the box.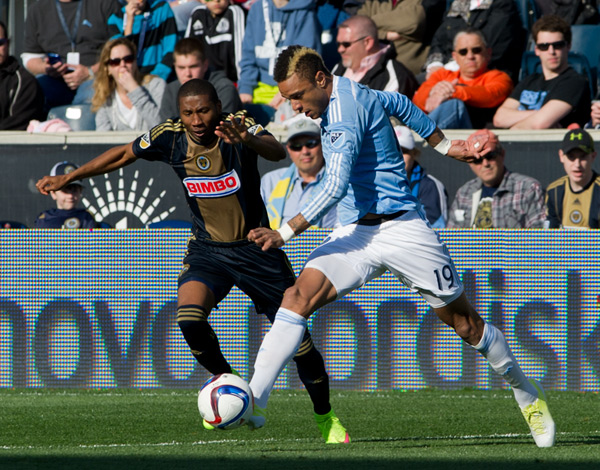 Ray and Khiry Shelton fight for the ball.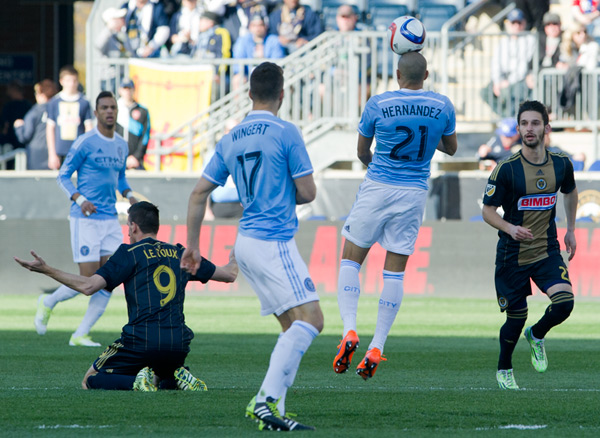 Seba looks for the foul.


Hey Lampard…Oh, wait…Never mind.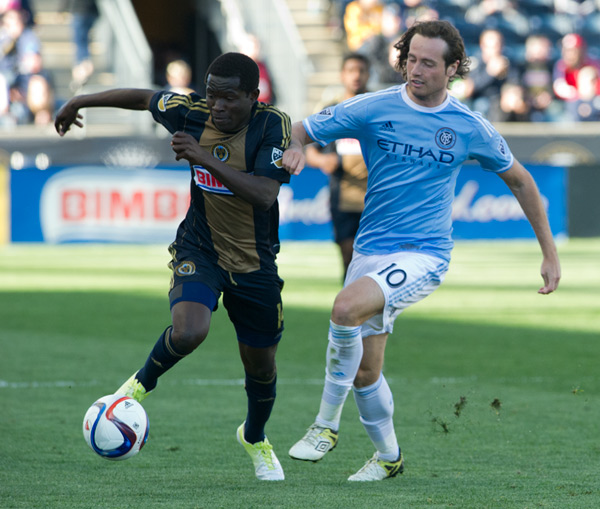 Erik Ayuk Mixes it up.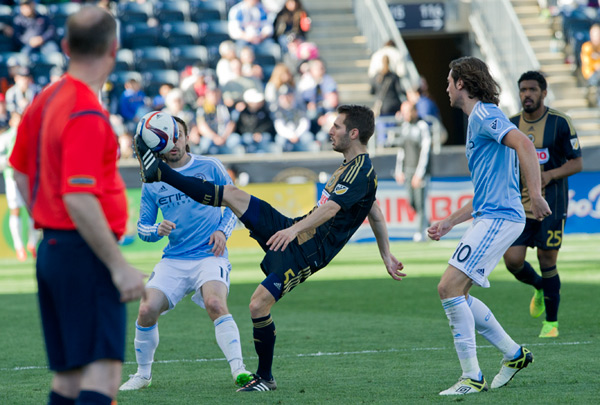 Vince, doing his thing.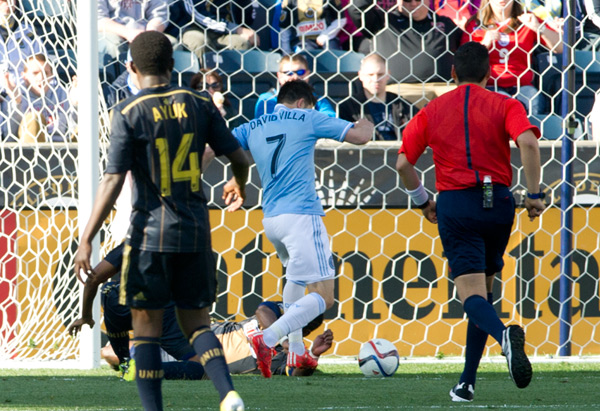 David Villa puts NYCFC on the board.
The Third Rail.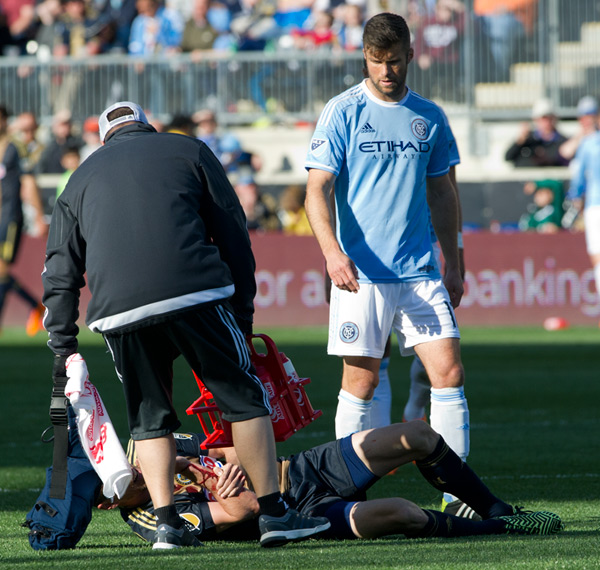 Seba is down after colliding the the advertising boards behind the River End-side goal.
He required five stitches to close him up.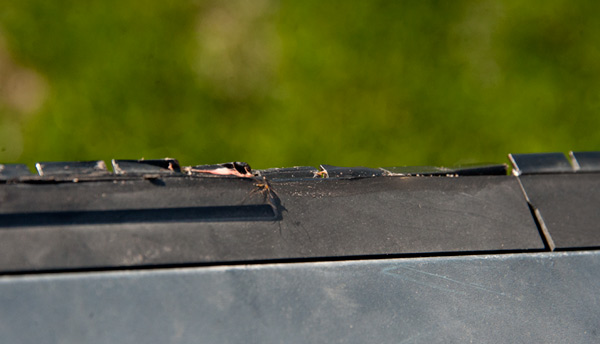 Where Seba crashed into the boards.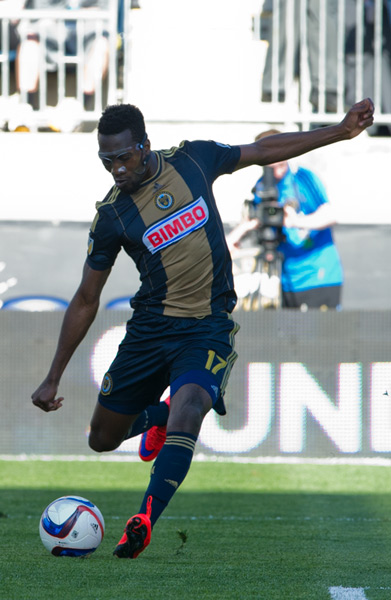 CJ Sapong lets rip a shot.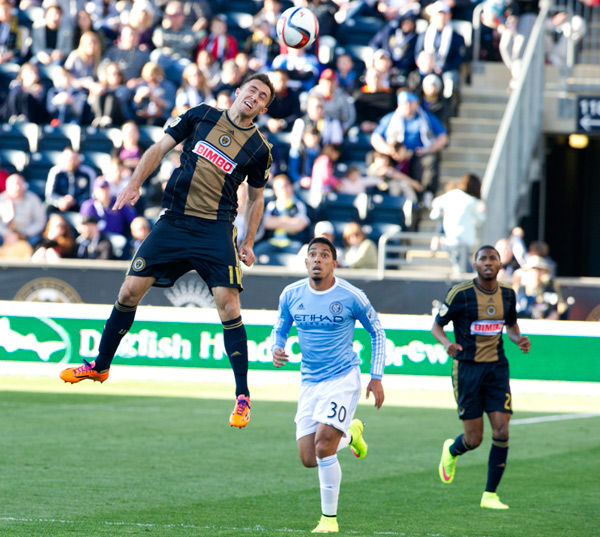 Andrew Wenger takes flight.
Zach comes off the field for Chaco.
Who is that masked man? What's his superhero name?
Chaco played his first minutes since his recent injury.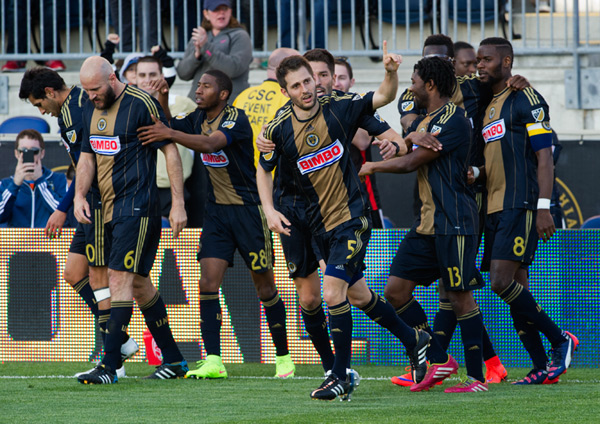 Vince scores the go ahead goal!
Wenger salutes the fans.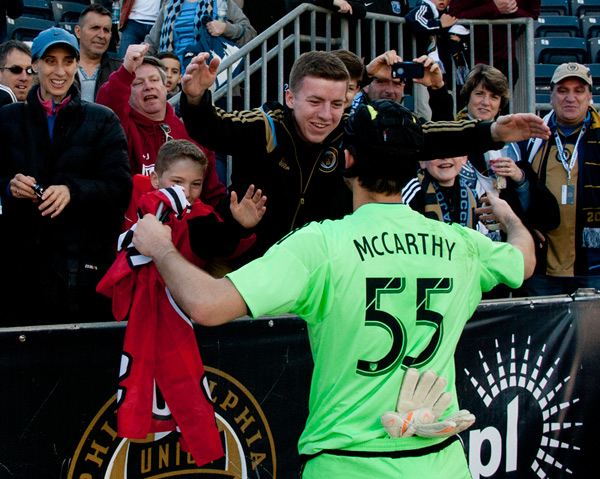 Hometown hero, 

For 100 additional photos please check out Earl Gardner's Flickr page.