Photo: Daniel Gajdamowicz
Philadelphia Union
The Union on Monday announced an addition to its ownership group, principal and co-founder of Philadelphia-based financial advisory firm Mercator Advisors and PGW board chair David Seltzer. Union CEO Nick Sakiewicz says in the announcement that Seltzer is joined in his investment in the club by his sons Jamie and Evan. More from Philadelphia Business Journal and MLSsoccer.com.
Here at PSP, Kevin Kinkead talked to ESPN, New York Times, and ITV reporter Kristan Heneage about what to expect from Rene Meulensteen. Bottom line: he could be a real asset in terms of the academy and training session techniques, but he has a poor record in terms of management with things such as identifying and signing players, not to mention other "little moments of madness."
More from Heneage on Meulensteen at Philly.com.
In a post at the Union website, Danny Cruz provides some insight into how the players backed Jim Curtin:
For me, it was pretty evident from the beginning that he had plenty of belief in all the players. He tweaked a few things and saw we were willing to fight for him, we were willing to listen to his ideas. Our assistant coaches, everybody…we were on board and we said we had to fight for them. We believed in him and knew it was his audition. If we did our jobs, we knew he'd be the guy to lead this club. He had our respect as an assistant. For me, he showed us when he came in as an assistant coach what he could do. We knew what he could do and what he did as a player in this league. You automatically respect him from that standpoint.
You learn from him and you listen to his ideas and you can see right away what he's able to offer. We listened to all his ideas. It didn't change anything when he came in as an assistant. We had to come together a team and we did that for the most part.
Andre Blake and Jamaica face Trinidad & Tobago today in the Caribbean Cup final. At Goal.com, Jon Arnold credits Jamaica's resurgence to, among other things, "a number of excellent saves from young goalkeeper Andre Blake, including a penalty save late in the final group match against Haiti." The winner of tonight's match will qualify for the Copa America Centenario in 2016.
Local
Three players with local connections have been called up by the US U-17 MNT for the 2014 Copa Libertador Bernardo O'Higgins tournament in Chile, which begins today and runs through Nov. 22. They are Kevin Silva (GK, Players Development Academy; Bethlehem, Pa.), Danny Barbir (D, West Bromwich Albion; Allentown, Pa.), and Christian Pulisic (Unattached; Hershey, Pa.). The US opens play against Chile today before facing Brazil (Thursday, Nov. 20) and, ahem, Qatar (Saturday, Nov. 22).
MLS
The Boston Globe reports that planning "is quietly underway for construction of a soccer stadium in Boston" that will be the new home of New England Revolution, with a strip of city-owned land off of I-93 just outside of the city center the apparent focus. One source says the Krafts are "pushing to have the soccer stadium in place within five years."
The MLS-USL PRO connections deepen with the announcement on Monday that FC Montreal, which is owned by Montreal Impact, will begin play in the third division league in 2015. That brings the number of teams joining USL PRO in 2015 to ten. In addition to FC Montreal, teams from Austin, Charlotte, Colorado Springs, Louisville, Portland, Salt Lake City, Seattle, St. Louis, and Tulsa will debut next season.
Montreal Impact Academy director Philippe Eullaffroy will be the first head coach of the new team.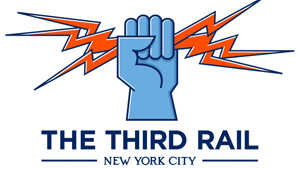 NYCFC has a supporters group, The Third Rail. The group's president says of the name and logo, "We wanted to find something that was uniquely New York. This had the added the benefit of also incorporating some really powerful electrical imagery." Ok, then.
MediaPost talks to John Guppy, founder of Gilt Edge Soccer Marketing, who has identified "six kinds of [soccer] fans in the United States."
US
The USMNT finishes its 2014 calendar today in Dublin against Ireland (2:30 pm; ESPN2, Univision, Watch ESPN, Sirius XM FC).
Jurgen Klinsmann said on Monday,
The earlier that we can throw the players into a stress environment, into a very demanding environment, the better it is. And that is why we try to get games here [in Europe] and going down in the future to South America. And to keep learning and keep losing to get that experience…That's what these guys need. They need to understand what it really takes to master the game at a higher level and hopefully get the results down the road.
Klinsmann added, "We want results. We want to earn respect wherever we go and wherever we play those games. Now, as players, you come away with that piece of experience that you're still missing some pieces, that you still need to improve some areas which you are constantly working on. If we don't approach those games with a high difficulty level, we won't get those answers."
Previews from PSP, US Soccer, MLSsoccer.com, Soccer America, ESPN, ProSoccerTalk, and the Guardian.
At SI, Grant Wahl talks to Tom King, US Soccer's managing director of administration, the guy who arranges the USMNT's friendlies. It's an interesting read. If you've ever wondered why US Soccer often doesn't announce friendlies when other federations have announce them, read on.
At the New York Times, Sam Borden reports,
The federation plans to authorize a full audit and analysis of its development academies, covering everything from coaching and tactical approaches to what sort of residency model works best. To facilitate the evaluation, U.S. Soccer has engaged in discussions with a top international consulting firm that has done similar work with clubs in England's Premier League as well as Germany's national soccer federation, according to people briefed on the talks.
The consulting firm is Double PASS, "a Belgium-based company which has a strong track record of evaluating and improving individual club academies as well as larger federations." So, the Union aren't the only ones bringing in consultants.
Geoff Cameron will make his broadcasting debut during the broadcast of the Crystal Palace vs. Liverpool on Sunday at 8:30 am on CNBC.
Elsewhere
More on the exposure of two whistleblowers, Bonita Mersiades of Australia and Phaedra Al-Majid of Qatar, in the widely maligned summary report on the investigation into corruption during the bidding for the 2018 and 2022 World Cups that was released last Thursday from Reuters, BBC, and New York Daily News,
International Business Times on the mounting pressure on FIFA to release the full report on the investigation.
At the Guardian, Owen Gibson writes that nothing will change at FIFA until Sepp Blatter is gone.
At ESPN, Gabriele Marcotti on if it's possible that leading football countries could exit FIFA.
Forbes reports that Real Madrid and Microsoft will announce "a major four-year business, technology & marketing partnership" that will be worth $30 million to the Spanish club.
Looks like Guinness will continue as sponsor of the International Champions Cup summer tournament for five more years.
Now that is some big tifo: