Photos: Earl Gardner
On Sunday, the Sons of Ben did what they do best. Aside from being one of the best supporters groups in Major League Soccer, they flexed their charitable muscle once again to aid those in need in an event called "Pints fur Pets."
Held at the Field House Sports Bar in Philadelphia, and also at CR Shenanigans in Aston, PA, the event raised money for the Philadelphia ACCT, and the Delaware County Chapter of the SPCA. (The pictures below are from the Field House event.)
Philadelphia Union players were on hand to serve as "guest" bartenders with Conor Casey, Antoine Hoppenot, Sheanon Williams, and Zac MacMath holding down the bar down at the Field House. At CR Shenanigans, it was Sebastien LeToux, Andrew Wenger, Amobi Akugo, and Fred serving the thirsty guests and Union faithful.
In addition to procedes raised from ticket sales for the event, a silent auction was also held to raise money with Union-themed artwork and signed items by the players up for bid.
A Corgi named Major was also named the first "Pets of Ben" following a contest in which Sons of Ben members submitted photos of their pets wearing Union garb on Instagram. Major becomes the first animal to be an official member of the Sons of Ben after garnering 179 votes and received a dog-sized SoB shirt courtesy of Bark Tees.
"This project in particular came about out of mutual love from so many of our Board members who have rescue dogs or cats, or multiples," explained Sons of Ben Events Director Ami Oristaglio. "We do so much for people in the area, but we also have to remember that these (animals) are family members too."
Oristaglio described that events such as "Pints fur Pets" can be crucial in providing funding to animal rescue groups in economic hard times. "Projects like this help apply that extra support to help these foundations."
Over 150 guest were in attendance — not including players and significant others — and so far the event has raised over $3,000, a figure that is still climbing. If you would like to donate to either (or both) of these worthy rescue groups, or even volunteer, be sure to check out wwwacctphilly.org or www.delcospca.org.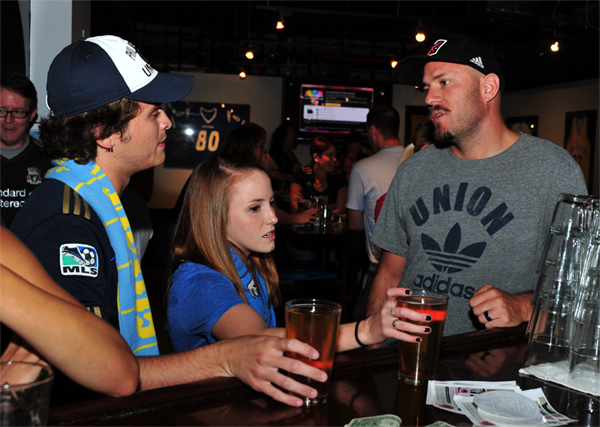 Conor Casey talks to fans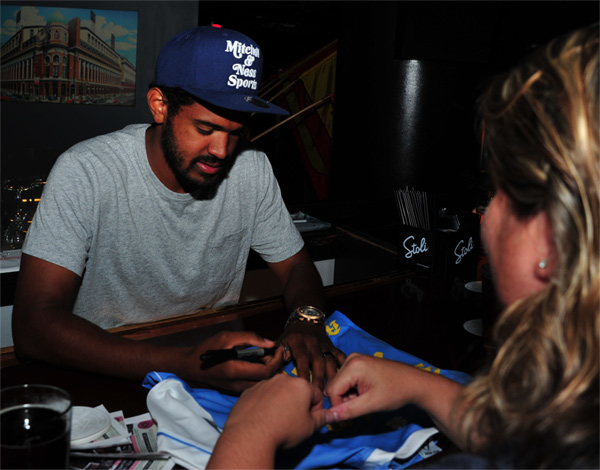 Sheanon Williams signs a shirt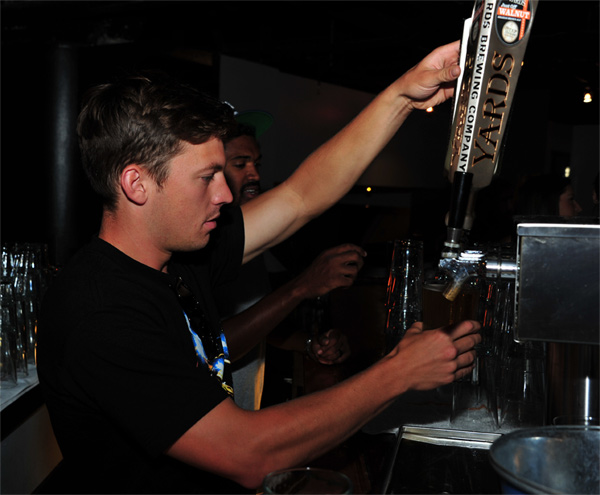 Antoine Hoppenot and Sheanon Williams man the taps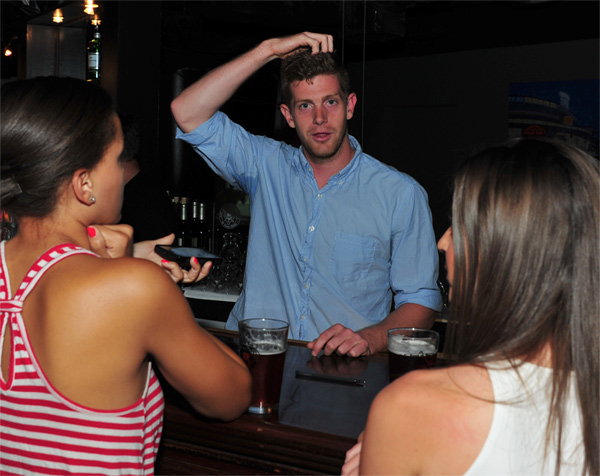 Is a Bay Breeze the one with pineapple or is it a Sea Breeze?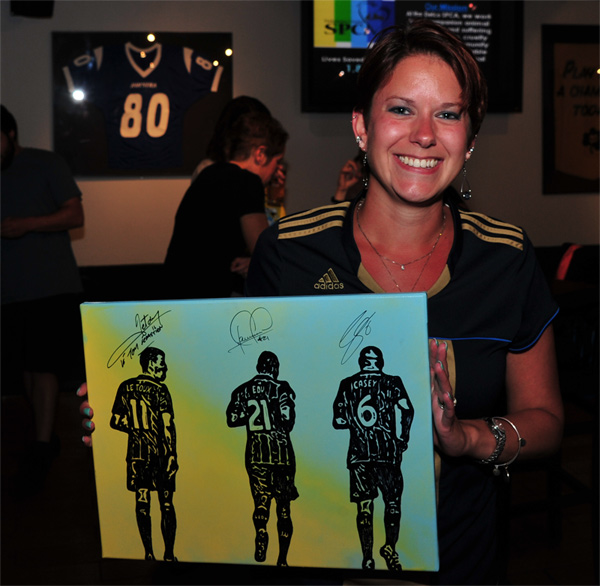 One happy art collector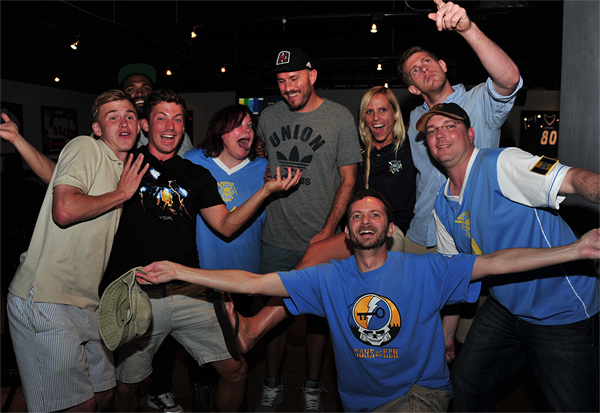 Good times for a good cause