And there were four.
With two sides from South America and the other two from Europe, four traditional powerhouses square off in Tuesday and Wednesday's semifinals. Despite three appearances in the final, the Dutch are the only remaining nation never to have lifted the World Cup. Brazil (5), Germany (3) and Argentina (2) however, hold 10 titles between them.
In the race to claim the first ever PSP World Cup Predictions Cup, the action is similarly intense. Kevin Kinkead continues to hold off Jonathan Tannenwald by the slimmest of margins at the top of the table. In third place, Mike Servedio's lead over Dave Zeitlin is down to only 1 point, with Antoine Hoppenot and Jimmy McLaughlin just 2 points off of a top 3 finish.
Union Clairvoyants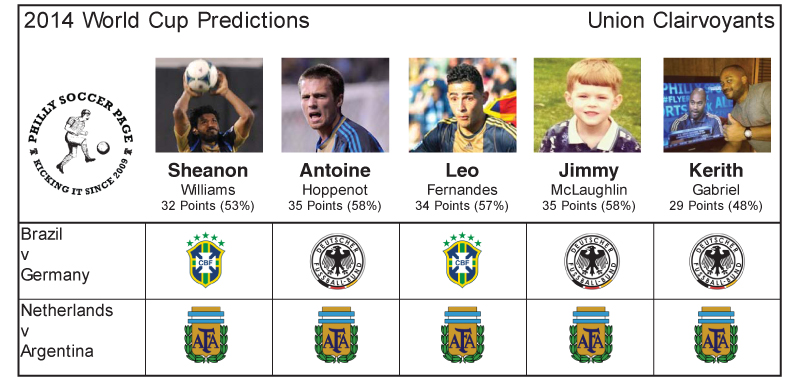 PSP Prognosticators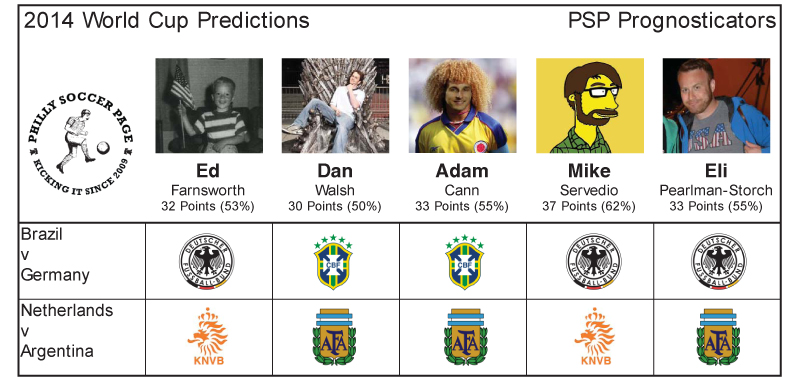 Media Oracles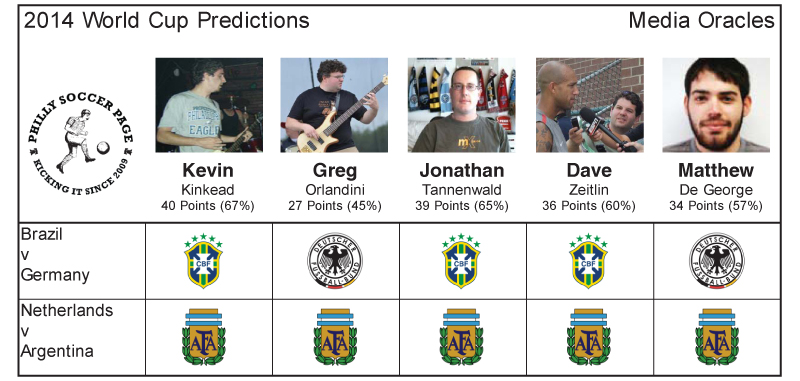 Prediction Notes
Germany, at 8-7, gets the slightest of nods over the hosts, Brazil, given the injury to Neymar and suspension to Thiago Silva.
After seeing the Dutch advance through the tournament in less than convincing fashion, only Ed Farnsworth and Mike Servedio have the Oranje making it to the final.