Editor's note: This post is part of PSP's World Cup series, in which PSP's writers and a few honored guests make the case for which team you should root for in the World Cup after the United States. Read the full series here.
Brazilian flair. English heart. Italian tenacity. Dutch audacity. German efficiency. In the lead up to any international tournament, the clichés fly around from lazy pundits around the world. None aggravate me more than that word so often used to describe die Mannschaft.
Clichés always start with a sliver of truth, so let's answer this: are the Germans efficient? Well…yes, sometimes, but they're so much more. Under Joachim Löw, the Germans have upped the pace of their game while retaining the tactical discipline they are famous for. Their ability to assimilate and adapt to trends in soccer tactics as well as develop their own, while seamlessly integrating new young players over the last few years is remarkable. And they play with a certain drive, a certain Arbeitsethik if you will, that is fantastic to watch.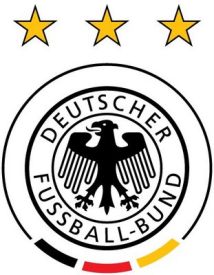 Simply put, Germany has one of the most well-rounded squads in the tournament and are just brimming with talent. Take a look for yourself – there are hardly any weaknesses. They have precocious young players like Mario Götze and the prodigious Julian Draxler. Hugely experienced, unflappable veterans in Mertesacker and Lahm. A bona fide legend in Miroslav Klose – seriously is there anyone on the planet whose head you'd rather have on the end of a cross in a big game than this man? And of course, the parade of exciting stars in or approaching their primes in Özil, Schweinsteiger, Müller, Kroos, Reus (Note: I wrote this before Reus went down injured, but I'm leaving him here for illustrative purposes) , Neuer, Hummels, Schürrle, etc.
So why root for them? They're not exactly an underdog. In fact they're undoubtedly one of the favorites to win it all. Is it cheesy to pull for a front-runner as your second team? In this case, I say no, and here's my pitch:
To start, unlike many teams in this tournament, Deutschland keeps the diving and cheating to a comparative minimum. As of late, they seem to have an honest quality about their game that so often gets binned by other teams at big tournaments. Remember the Dutch disgrace in the 2010 final? Never would happen here.
They play exciting, engaging football, with a zest that really draws you in to the game. Even when they try to shut it down to preserve a late lead, I find myself fascinated by how they go about it.
Remember that thrilling Champions League final between Bayern and Dortmund last year? Nine starters from that game are in the squad.
Remember that improbable, adventurous third place team in 2006? How fun was that team in that tournament? Many have said that it was the then-assistant Löw, and not Jürgen Klinsmann who was the real football brain behind that inspired run.
No more Torsten Frings, so can we all just move on now?
Finally, wasn't it so nice of them to help nurture these great young German-Americans now proudly suiting up for the USMNT?
When our boys face up against Germany, I will be shouting unkind words at them like any red-blooded Yank. But once that's over, I sure will be hoping to see the Germans advance over Portugal (blech), and if we're ultimately knocked out at some point – which, let's face it, is a virtual certainty – Germany is my pick to win die Weltmeistershaft.