Editor's note: This is the latest piece in PSP's World Cup series, in which PSP's writers and a few honored guests make the case for which team you should root for in the World Cup after the United States. Read the full series here.
A strong World Cup performance from Honduras benefits both Major League Soccer and the United States National Team.
Here's a college football analogy.
Think about the BCS national title game. Before Florida State's victory this year, the past seven winners ALL came from the Southeastern Conference. Teams that generally hated each other, like Alabama and Auburn, would join together in cheers of "S-E-C, S-E-C-, S-E-C!" after dispatching a team like Ohio State or Texas on national television.
Why would rival teams cheer for each other?
They do it because it benefits them.
A national title for Alabama is good for LSU, and a win for Auburn is good for Florida. When a conference member wins a bowl game, it makes your team look better by association. It makes your conference look tougher. It also makes people think on opposite terms, like  "maybe the Big-10 wasn't that great this year." The much maligned Big East got a huge boost when teams like West Virginia and Louisville won BCS bowl games from 2006 to 2012.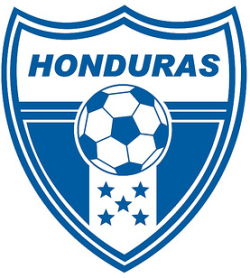 That's why we're pulling for Los Catrachos in Brazil.
They're one of four CONCACAF teams headed to the World Cup, joining Mexico, the United States, and Costa Rica. In football terms, CONCACAF is the Big East of world soccer, somewhere above Oceania but certainly not as good as UEFA (the SEC) or CONMEBOL (the Big 12). You'll find plenty of people who think that CONCACAF is a lesser federation and doesn't deserve to send four teams to the World Cup. These are the folks who rag on Jozy Altidore and Clint Dempsey for scoring goals against the likes of Panama, Guatemala, and Jamaica. We know how difficult it is to travel to San Pedro Sula and Mexico City, but others don't.
If Honduras performs well in a group that includes Switzerland, France, and Ecuador, then it makes the USA look better. It makes CONCACAF look stronger, and it makes our qualifying path seem a little bit more respectable. We'd call that "strength of schedule" in college football.
But more importantly, Honduras features many ties to Major League Soccer.
Four players currently ply their trade in MLS: Victor Bernardez (San Jose Earthquakes), Oscar Boniek Garcia (Houston Dynamo), Marvin Chavez (Chivas USA), and Jerry Bengtson (New England Revolution)
There are also former MLS players in the squad: Carlo Costly (Houston Dynamo), Roger Espinoza (Sporting Kansas City), Andy Najar (DC United), and Mario Martinez (Seattle Sounders)
Eight of Honduras' 23 players have MLS connections.
Solid performances from the first four guys make MLS look good. If Boniek does well against France, you'll have some guy in London googling his name saying, "holy crap, this guy plays in 'the MLS'?" If Bengtson scores against Ecuador, people might say, "Wow, this guy can't even get a game for New England Revolution."
For the other guys, it validates their moves from MLS to better teams. People who know Roger Espinoza from Wigan might say, "I didn't know this guy got his start in Kansas City." If Andy Najar plays well, you validate the idea that a guy can go straight from MLS to a solid European club.
We want Honduras to do well because it makes us look good. Costa Rica is in the same boat, even Mexico as well. I'm pulling for Los Catrachos, but I wouldn't mind seeing a group stage exit from Rafa Marquez and company.