Photo: Paul Rudderow

Philadelphia Union
It's official: Maurice Edu has been named to the preliminary 30-player US World Cup roster.
A Union spokesperson confirmed to PSP that Edu will be retained by the club for Wednesday's game in Kansas City before departing for the US camp.
More on Edu's call-up from Philly.com, CSN Philly, Philly Soccer News, Brotherly Game, and The 700 Level.
Edu said of his chances of making the final World Cup roster, "I'm confident in who I am as a person and a player. Jurgen, he knows what I can bring to this team. He knows what my qualities are, what my weaknesses are. So for me, it's just about making sure that I'm fit, sharp, and when I go into camp that I go into it with the right mentality. I'm not thinking too far ahead about things or worrying about things I can't control — all I can control is how I go out there and perform."
At the Union website, Kerith Gabriel has a post with video of some of Edu's most memorable goals that includes comments from the midfielder.
In the latest Inside Doop, Dave Zeitlin writes of questions about John Hackworth's future given the team's poor season thus far, "[U]nless the Union owners have a great external candidate lined up, Hackworth will probably get some more time to try to turn the season around. And if he does get fired in the middle of the season, the likeliest bet is that it happens during the league's three-week World Cup break in June."
Feeling podcasty? The latest KYW Philly Soccer Show will be up later this morning. Meanwhile, PSP's Eli Pearlman-Storch was on the Kick the Ball podcast from Kansas City talking Union ahead of Wednesday's game.
On the power rankings front, you will recall from Monday's roundup that at ESPN, the Union dropped to No. 19, last in the league. At Soccer America, the Union fall two spots to No. 16: "There's not much to say; the Union can't score and is doing just enough to lose in agonizing fashion." At SI, it's a three-spot drop to No. 17: "Philadelphia is officially in the midst of its worst time as a franchise."
Andrew Wenger said of the team's scoring woes after the loss to DC, "It's frustrating because we're defending well. They had one chance all game until we started pushing at the end. One chance. And we can't score goals. You should be able in this league to score two goals a game and win every game. It's the honest truth. And we haven't scored in – I don't even know…I'm frustrated. The rest of us are frustrated. You can say we have new guys or that we're getting unlucky, but at some point – I don't know, I'm just frustrated right now.
Local
Allentown's Danny Barbir has agreed to terms with West Bromwich Albion. TopDrawerSoccer reports the US youth international "will be playing with the club's U18 and U21 teams next season."
At the Reading United website, a preview of Wednesday's US Open Cup second round game against Greater Binghamton FC Thunder (7 pm, Wilson High School's Gurski Stadium).
The Star Ledger has a good profile piece on Philly soccer legend Gene Chyzowych, who passed away on Saturday at the age of 79.
Brotherly Game has a helpful roundup of the World Cup viewing party plans for area American Outlaws chapters.
Penn men's team has capsule profiles on seven new players of the class of 2012.
MLS
It's official: MLS has a new eight-year broadcast deal with ESPN/Fox/Univision that is reportedly worth $90 million per year, five times the current deal with ESPN/NBC/Univision.
ESPN president John Skipper said of the new deal, which will begin in 2015 and run through 2022, "It's a futures deal. We're buying pork bellies. We think they'll become more valuable over time."
Skipper says the rising value is tied to the networks focusing their promotion of the game. "We reach a 115 million sports fans every week, it's really just a question of where we turn the promotion firehose. You see we've had a number of soccer assets and we have defused our promotion and our efforts across a number of properties and you're going to see us focus them more on MLS and the US and men's and women's national team over the next eight years."
One of the the results of the new deal will be the demise of MLS Live, with each of the networks streaming the games they broadcast on their respective digital platforms and out-of-market games to be streamed on ESPN3. A post on the league websites says, "Over the coming months, MLS will work with ESPN to confirm the details of the out-of-market package, including the specific platforms on which it is offered, blackout restrictions, the availability of match archives, and potential pricing models."
More on the deal from MLSsoccer.com, US Soccer, ESPN, Fox Sports, The New York Times, Philly.com, SI, World Soccer Talk, Soccer Nation, SBI, Goal.com, and The New Republic.
World Soccer Talk outlines five concerns with the new deal, including the poor track record of Fox Sports in broadcasting MLS games, the fact that there is no guarantee that games will be broadcast on Fox Sports 1 (many cable systems do not carry Fox Sports 2), and the challenge of finding time slots that will garner decent ratings.
SB Nation also notes the concerns with Fox, but underscores the possible impact of Sunday night, with games at 5 pm and 7 pm on ESPN and Fox, being MLS night. The post also notes, "MLS isn't really competing with the big boys yet, but they are going to force themselves to in eight years' time. The decision to sign a TV contract that ends in 2022 puts them in the same cycle as the NFL, MLB, NHL, Pac-12 and, possibly, the NBA. That means that the league won't benefit from its current position — rare available live sports at a time when all of the big deals are locked up for years. They will have to compete with the biggest sports organizations in the country for their next TV deal and even the most ardent MLS supporters don't believe the league will be anywhere near the front of the pack."
Don Garber says that plans to move the league to a winter schedule have been shelved. "We went through a deep process … but from a weather perspective, I think it is almost impossible, with the number of teams that we have and the weather that we have in the United States and Canada, to make the kind of change that would be a full alignment."
Garber continued, "I'm not convinced that we're 100 percent wrong here. I just think that we've got to continue to do everything we're doing with our local clubs, build our fan base, continue to get local commitments and local connections, and continue to expand that calendar in bits in pieces…But the full shift, I don't really see happening any time soon."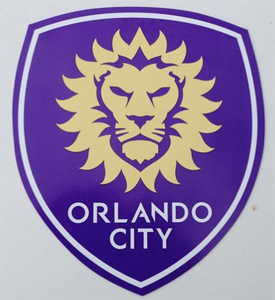 In more unveiling news, Orlando City have a new logo. Personally, I think its clean and simple design is the best of the recent crop of new logos such as San Jose's and NYC FC's.
The AP reports, "A New Jersey appeals court ruled Monday that the state's Major League Soccer franchise is liable for nearly $3 million in property taxes to the town of Harrison." Red Bulls had filed a lawsuit arguing for the reimbursement of the taxes the team paid to Harrison in 2010 and 2011 on the grounds that Red Bull Arena fulfilled "an essential public purpose."
US
Look for a post on the preliminary 30-player US roster from PSP's Jeremy Lane later this morning. In the meanwhile, more reaction from ESPN, SI, SBI, Soccer America, MLSsoccer.com, ASN, ProSoccerTalk, Goal.com, and The Guardian,
With Monday's preliminary 30-player roster ending weeks, nay, months of speculation, we can now look forward to three weeks of speculative articles on who will make the final 23-player roster on June 2. ProSoccerTalk gets the ball rolling and predicts Maurice Edu will not make the cut. At Philadelphia Daily News, John Smallwood has some speculation of his own. He believes Edu will make the cut.
Elsewhere
The AP's Bradley Brooks reports on allegations that stadium construction costs in Brazil has ballooned because of fraudulent billing and notes, "an Associated Press analysis of data from Brazil's top electoral court shows skyrocketing campaign contributions by the very companies involved in the most Cup projects."
The AP reports, "A stampede at a soccer stadium in Congo's capital killed at least 15 people after angry fans threw rocks from the stands, prompting security officers to fire tear gas that caused crowds to flee in panic, government officials and witnesses said Monday.
Reuters reports, "Palestine will urge delegates at next month's FIFA Congress to take sanctions against Israel while it continues to act 'like the neighborhood bully', [Palestine] FA president Jibril Rajoub told Reuters on Tuesday."