PSP photographer Earl Gardner shares his look at the Philadelphia Union's 2-2 draw with Real Salt Lake.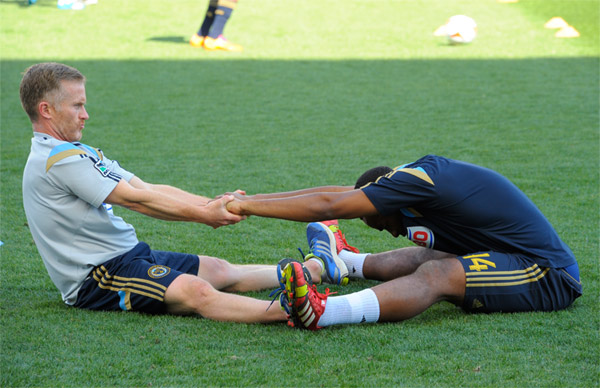 Kevin Miller helps Amobi Okugo stretch.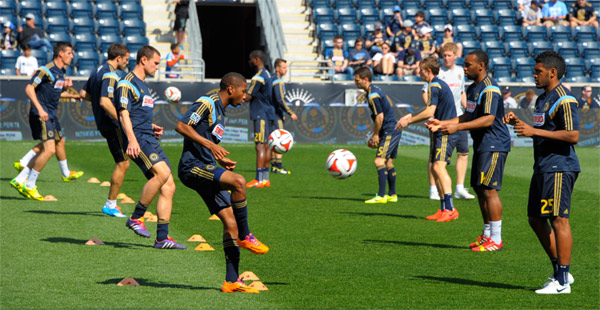 The starters in pre-match warm ups.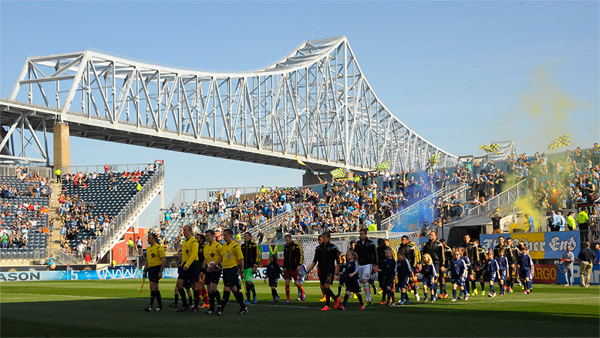 The teams take the pitch.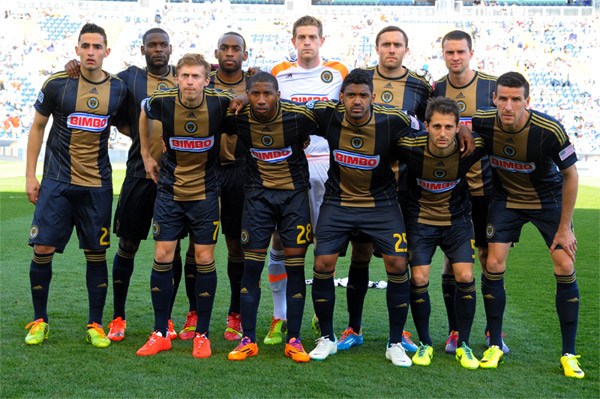 The Union starting XI.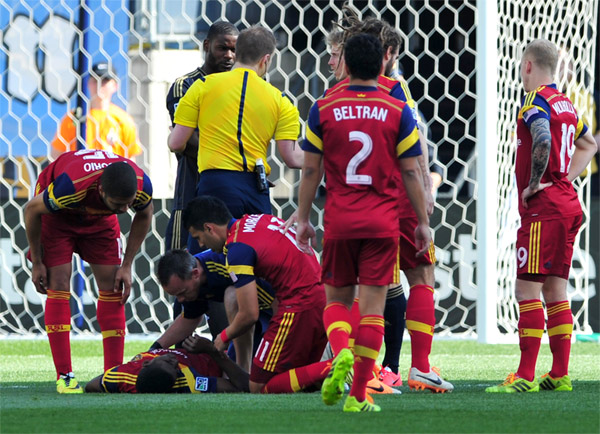 Was it a PK?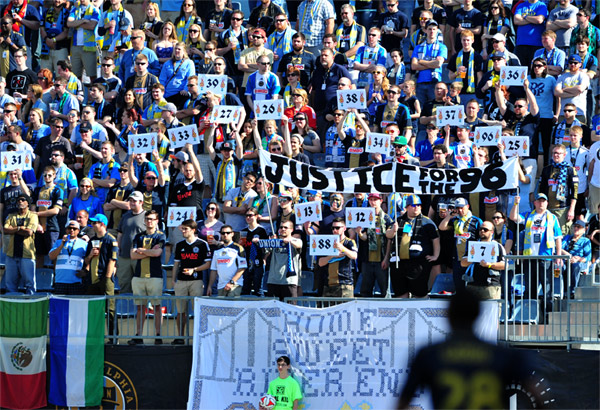 The Sons of Ben pay tribute to the Hillsborough Tragedy.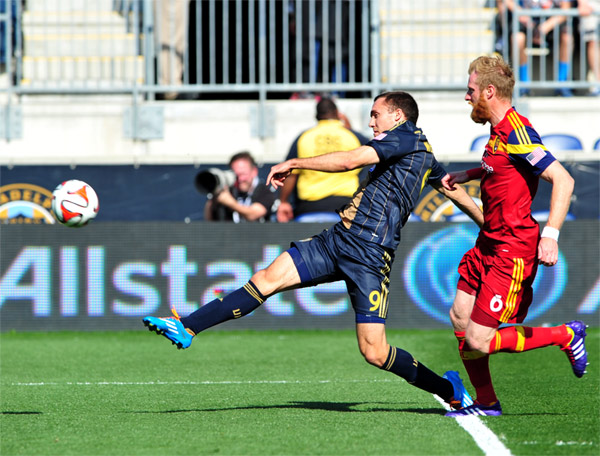 Andrew Wenger takes a shot on goal.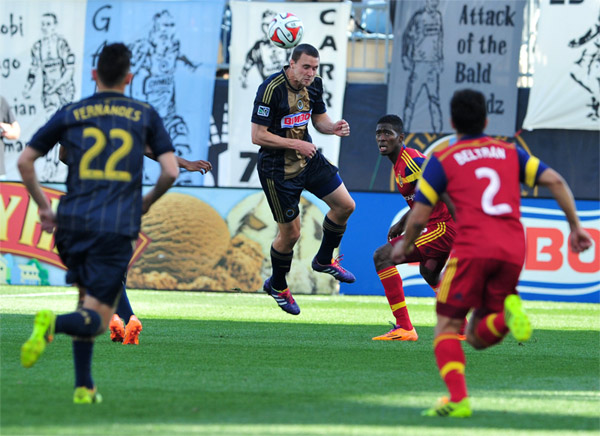 Austin Berry clears from the back.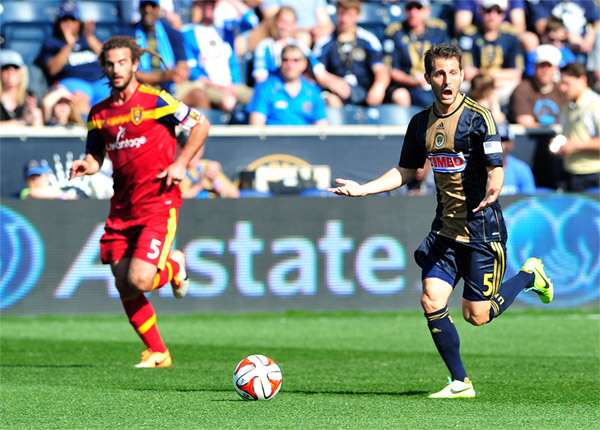 Vincent Nogueira can't find an outlet.


Leo Fernandes takes a knock to the head.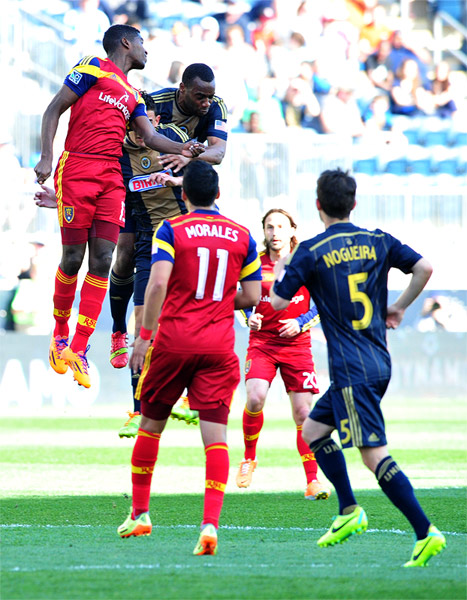 Amobi catches some air.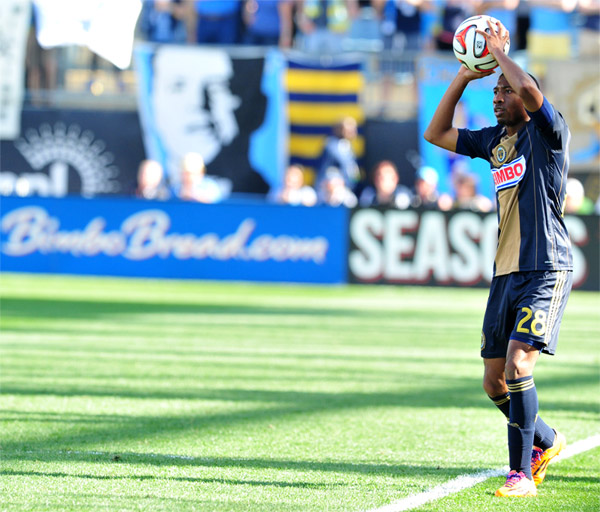 Ray Gaddis returned to the left side of the pitch.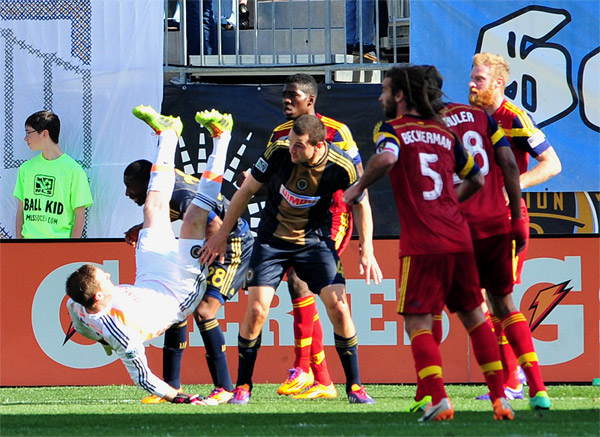 Zac MacMath takes a spill after punching the ball clear.

Trainer Paul Rushing tends to Zac.


Sheanon fights for the ball.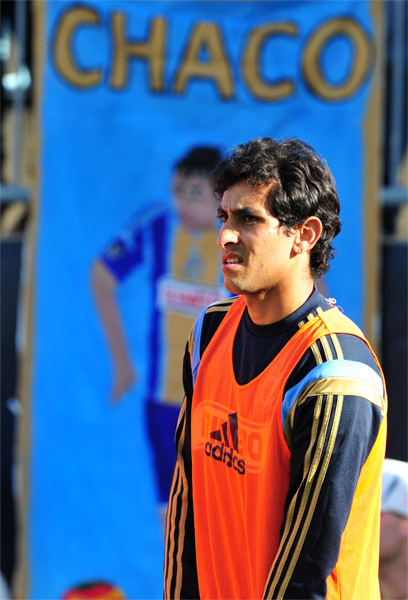 What's his name again?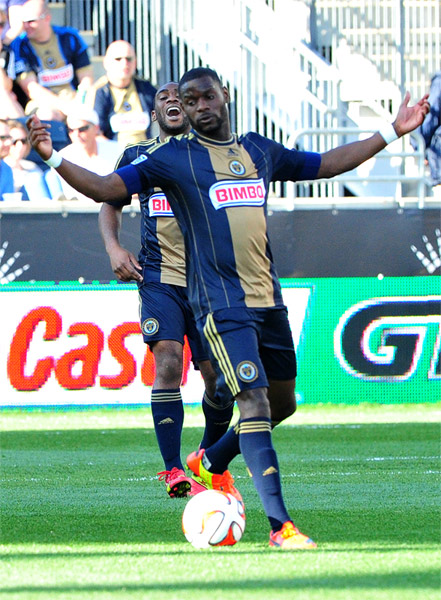 False start laughs.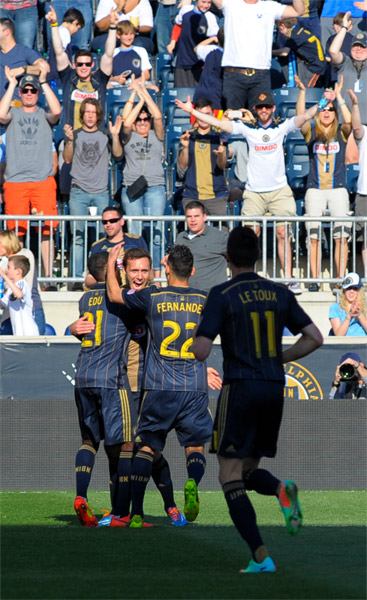 Andrew Wenger opens up his account for the Union.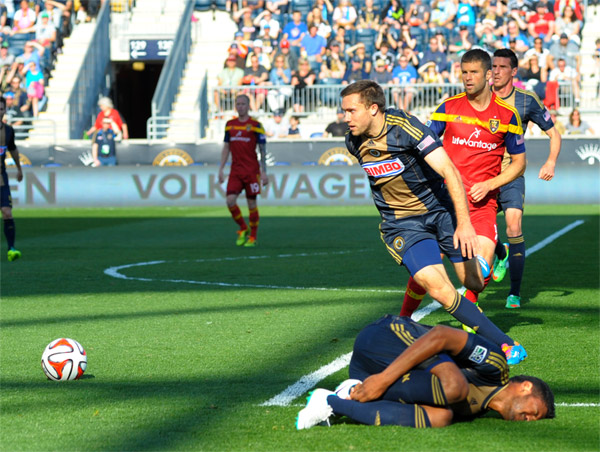 Sheanon gets taken out… again.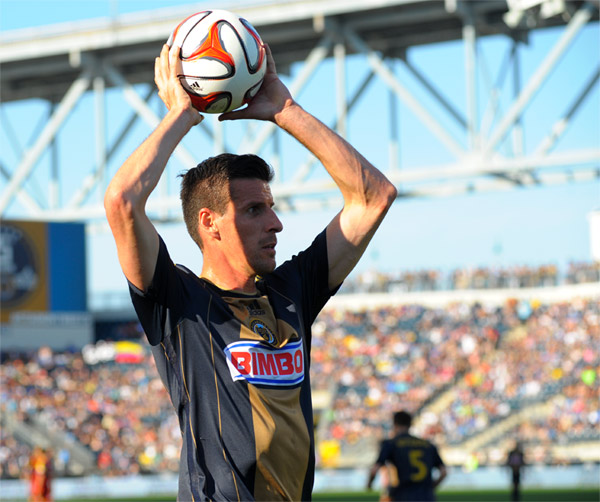 Seba looks to inbound the ball.


Leo looks to move the ball.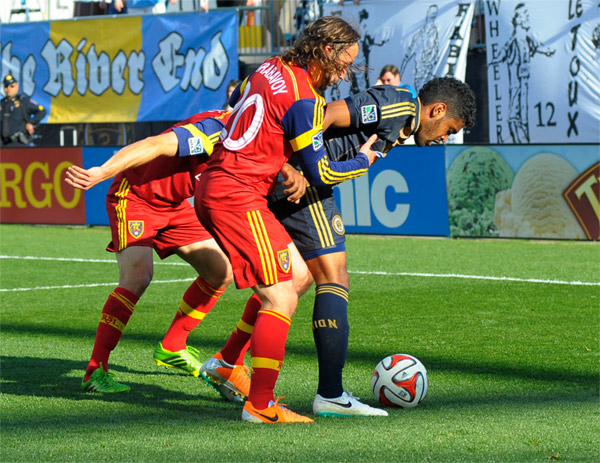 Sheanon tries to maintain possession.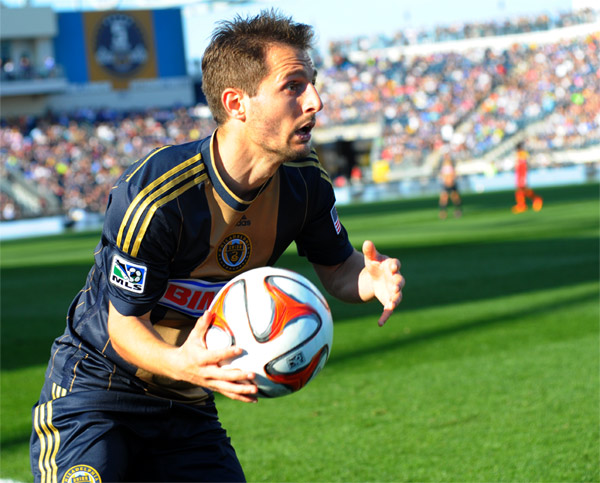 Nogueira looks to make a quick throw-in.


BOOM!


Leo gets clipped. No call.


Edu fights for possession.


Zac made some great saves…


…and got hung out to dry.


Kyle Beckerman put RSL in the lead.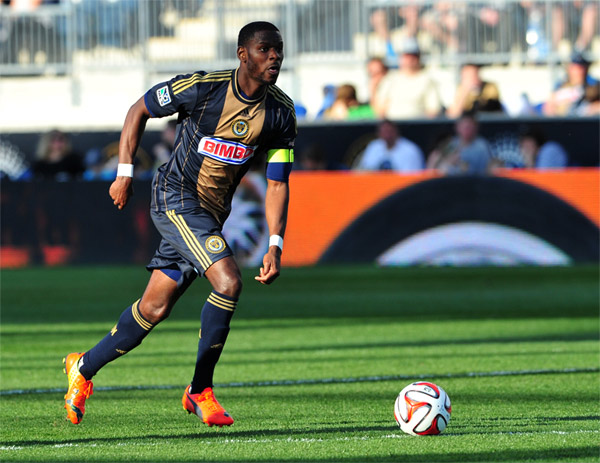 Maurice Edu tied the game up…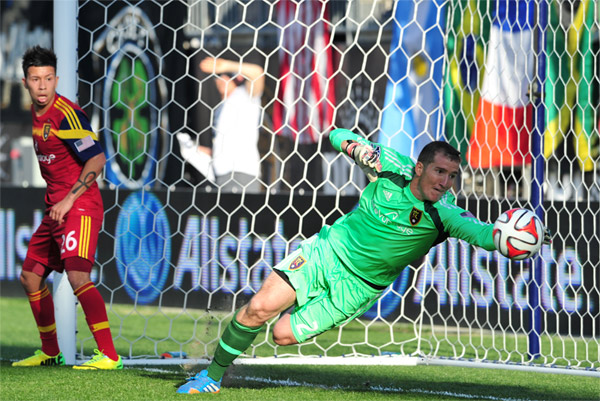 …allowing the Union to steal a point.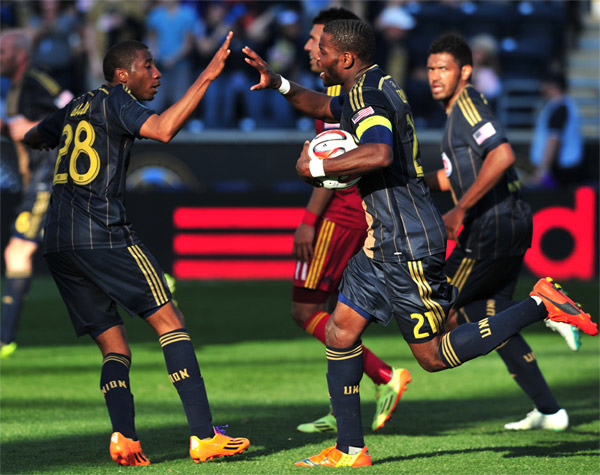 #MoTownPhilly
For additional photos please check out Earl Gardner's Flickr page.