PSP photographer Earl Gardner was on hand for Thursday's MLS SuperDraft at the Pennsylvania Convention Center. Here's a look at what he saw.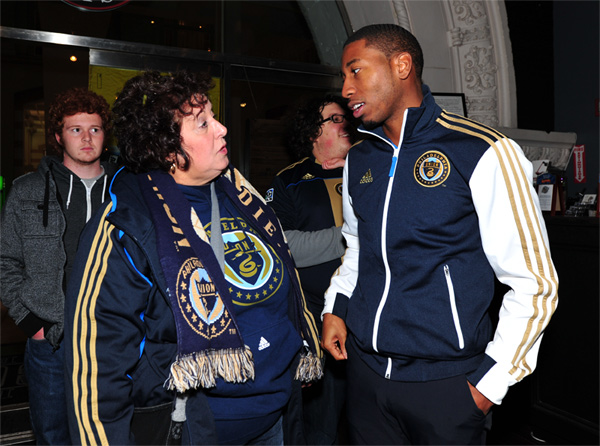 Ray Gaddis greets the fans at the Field House.

The media stopped by to check out the scene.

Sheanon Williams pre-games with the fans.

The supporters enjoy an early morning beverage.

Former SoB VP Corey Furlan and Sebastien Le Toux.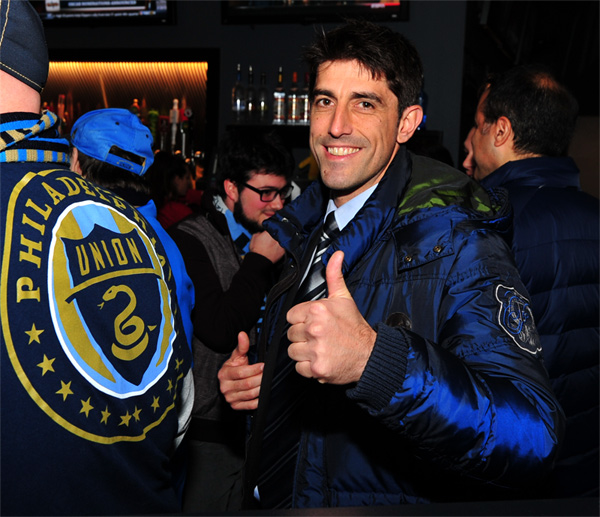 Former Union player and fan favorite Veljko Paunović stops by to say hello.

Bearfighters do what Bearfighters do.

Preparing to head up to the SuperDraft.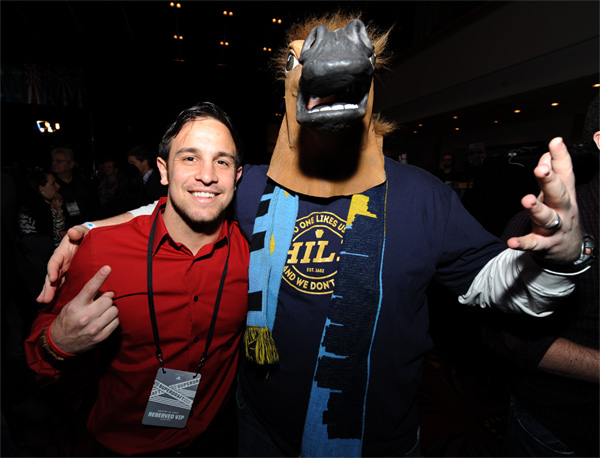 Danny Cruz runs into one of the Horseman.

The Union technical stuff prepare for the draft to begin.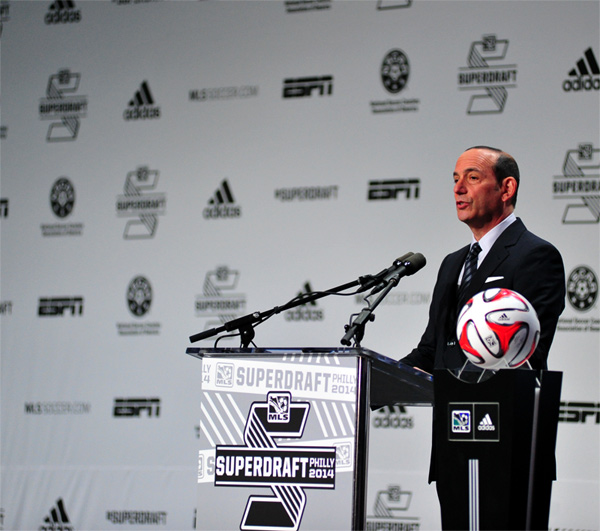 Don Garber opens the 2014 SuperDraft…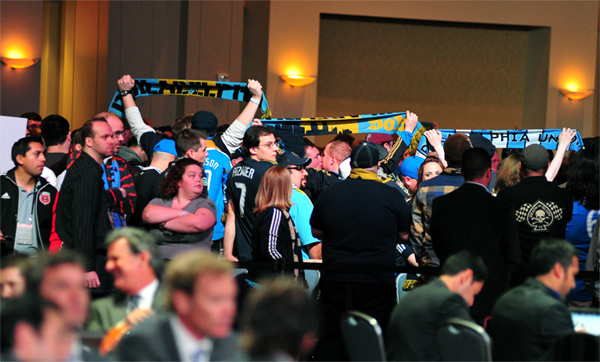 …and the Sons of Ben express their feelings.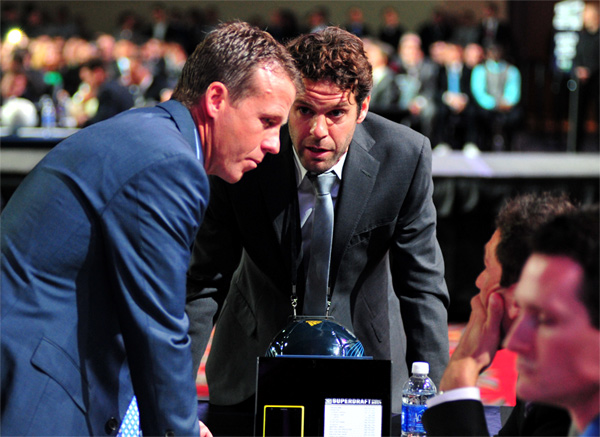 DC United coach Ben Olsen in discussion with John Hackworth before the start of the draft.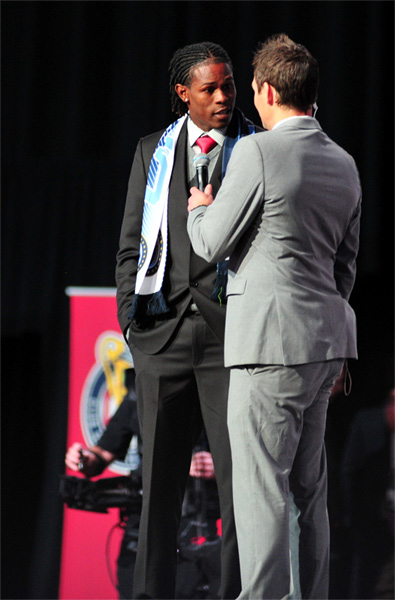 The Philadelphia Union select goalkeeper Andre Blake as the No. 1 pick in the 2014 MLS SuperDraft.

John Hackworth presents Andre Blake to the press.

The Sons of Ben heckle the Red Bull Supporters.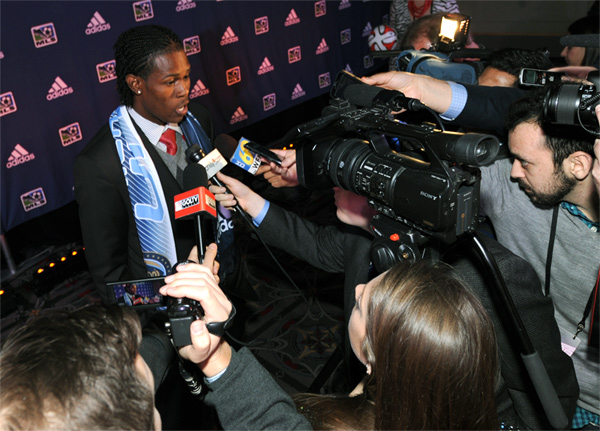 Andre Blake talks with the media…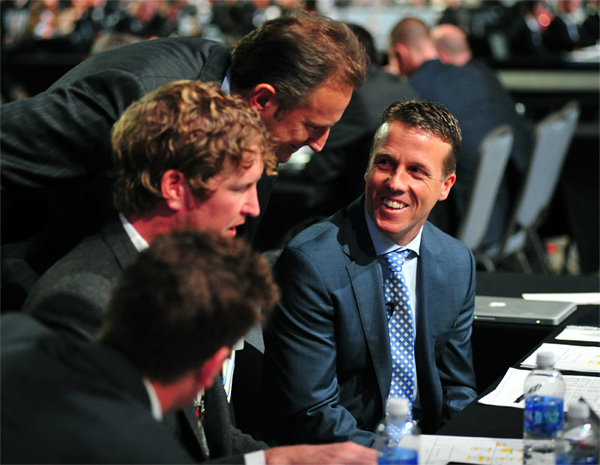 Nick Sakiewicz and John Hackworth discuss their options.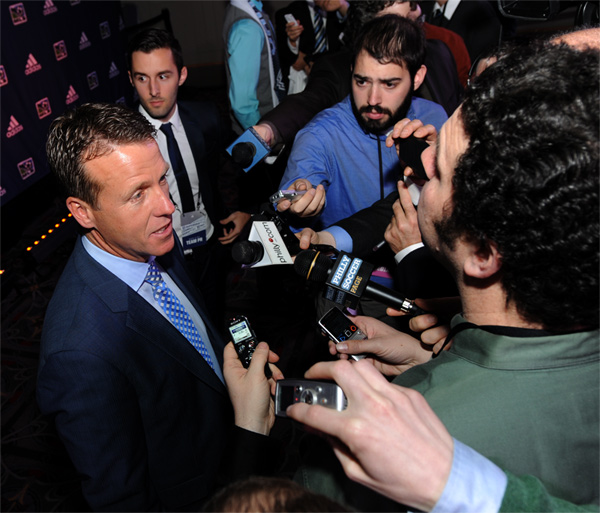 John talks about the Union's successful draft.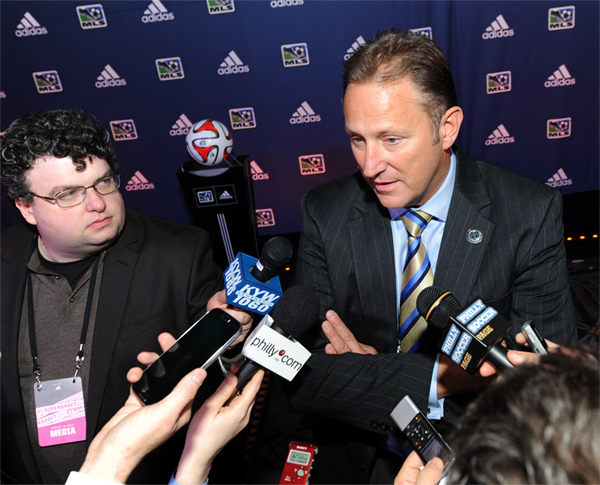 Nick gives his thoughts on the draft.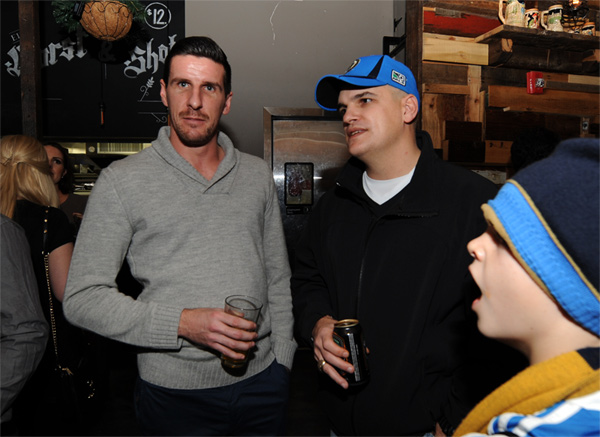 After the draft, fans headed to Bru to hang with some players.

Danny Cruz taking some time with the fans.

For additional photos please check out Earl Gardner'sFlickr page.