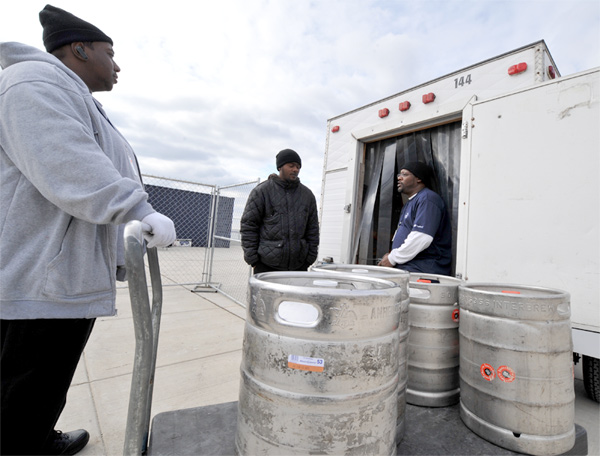 The most important delivery of the day!
Time to decorate the River End for the first time this season.
Conor Casey has his first piece of tifo hung.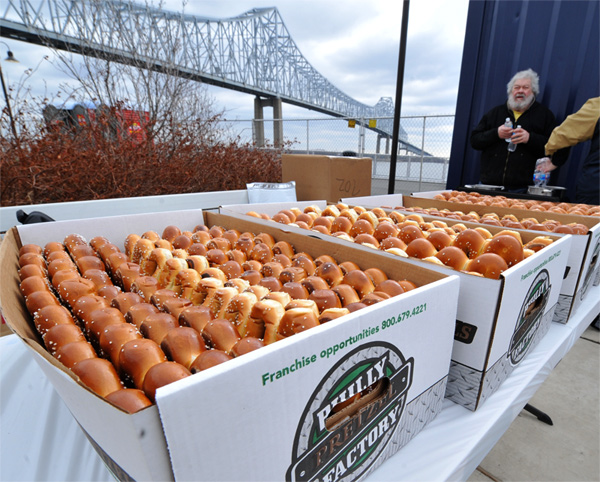 What's a Philadelphia themed tailgate without soft pretzels and…
Cheesesteaks!!!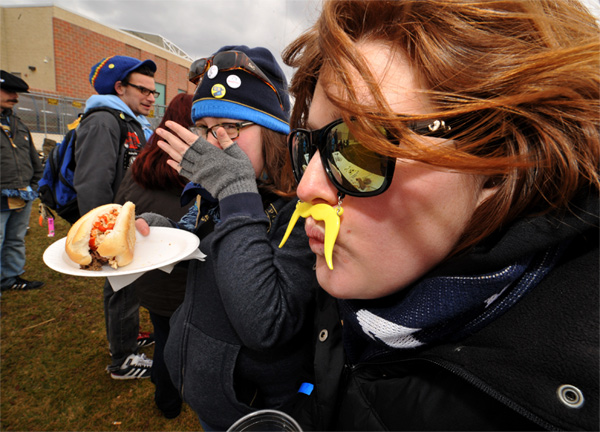 You don't have to be a man to have a stache.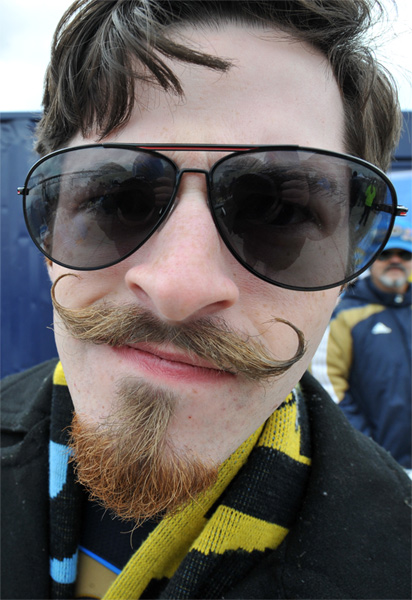 One of the finer natural stache's at the bash.
Johnny Langan shows off his finest wares.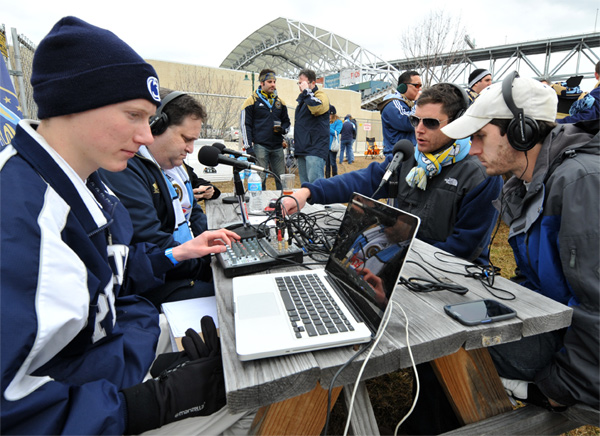 Vuvuzela: The World Soccer Show broadcasts from the tailgate.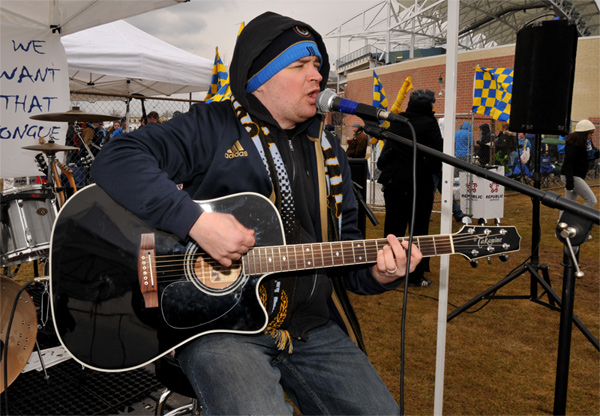 Bevan McShea of the Corner Creeps performs at the tailgate.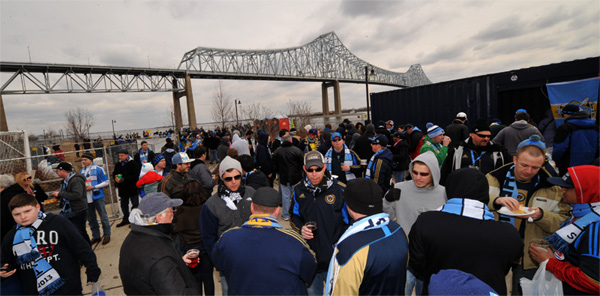 Crowds gather to break bread and catch up with each other.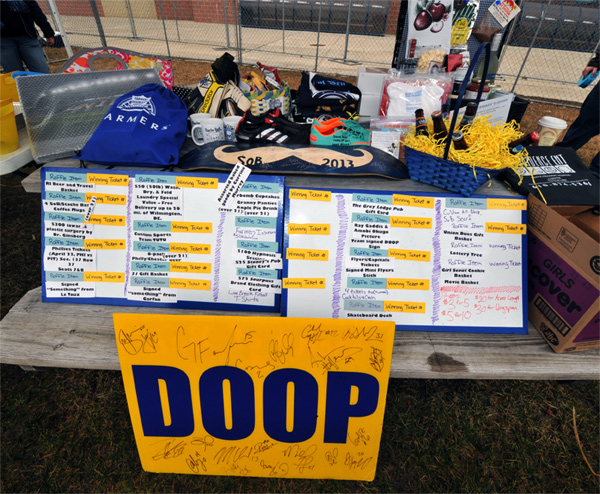 Great raffle prizes helped raise a significant amount of money for Help Kick Hunger.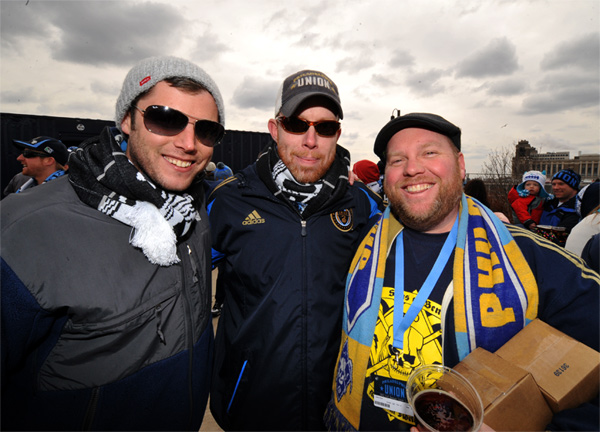 SoB VP Corey Furlan, President Matt Ansbro and former President Bryan James.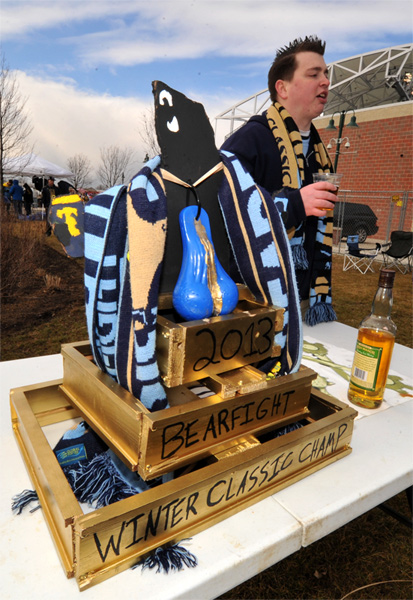 The Bearfight Winter Classic trophy and winner Nick Bunch.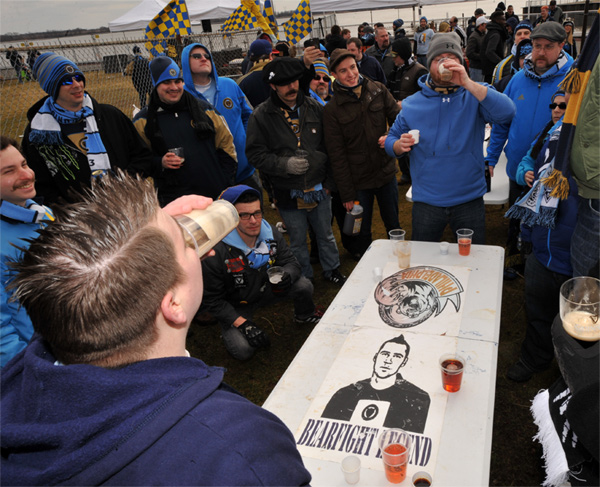 Bolton successfully defended his title in the dreaded double Bearfight.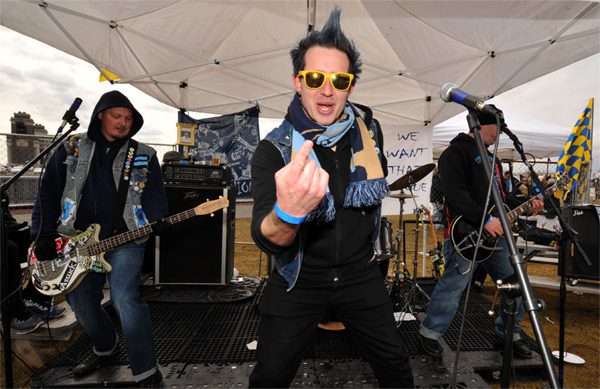 Bearfight entertained crowd.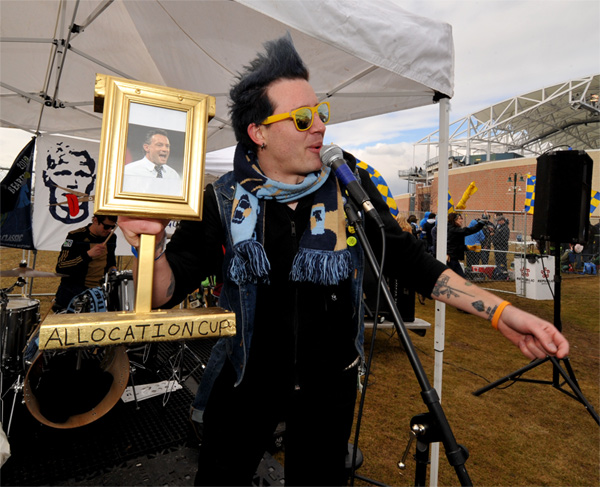 The only thing they ever won was the Allocation Cup.
Nick Sack stops by to check out the tailgate.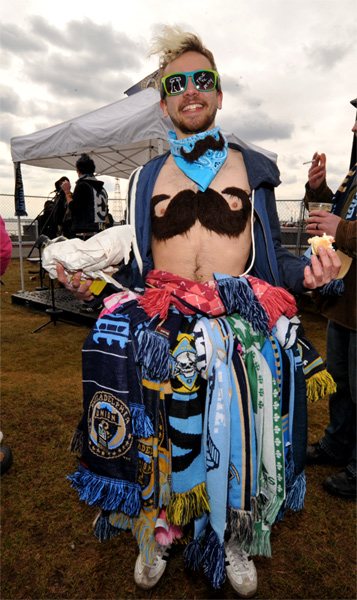 The bar for Supporter fashion has been set very high.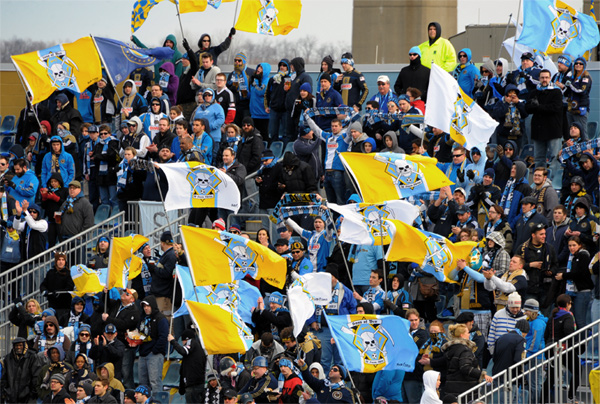 Flags cover the River End.
The team takes this pitch.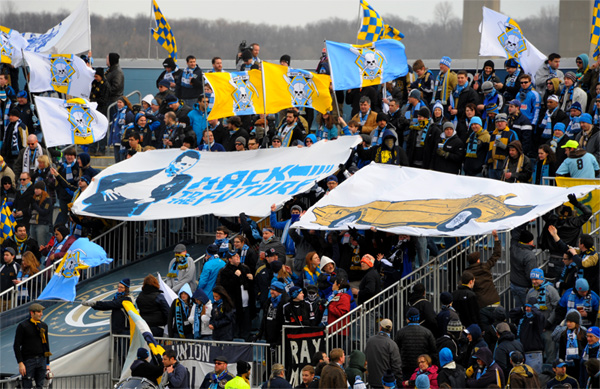 Hack to the Future!
Scarves Up!!!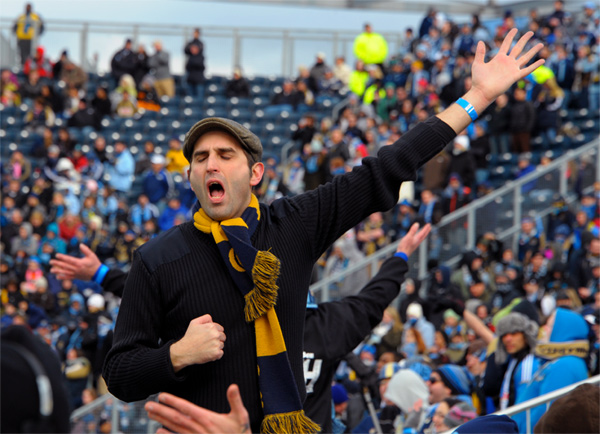 Capo Lucas Murray helps get the chants going.
Joy erupts at Seba scores the first…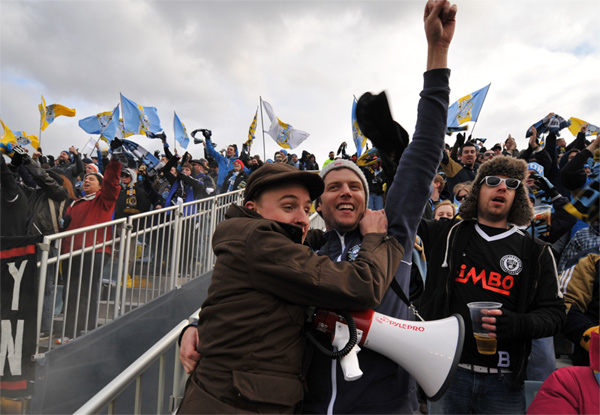 …and only goal for the Union.
You are never to young to hang in the River End.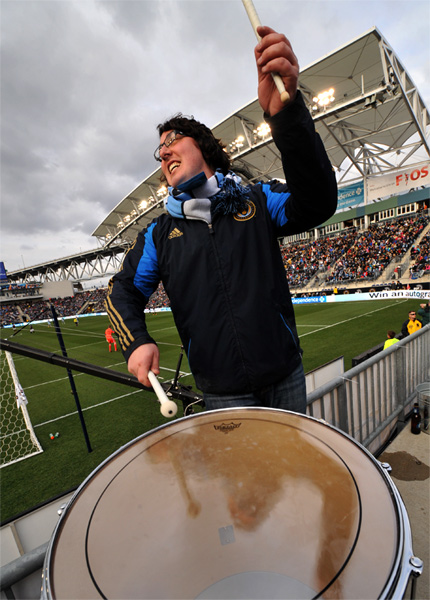 Neil DeLucca helps keep the beat.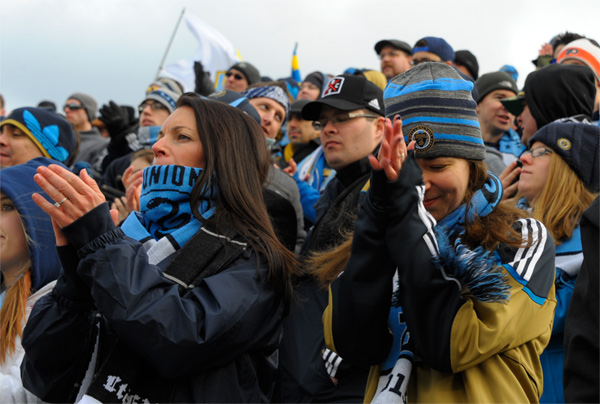 Frustration starts to set in.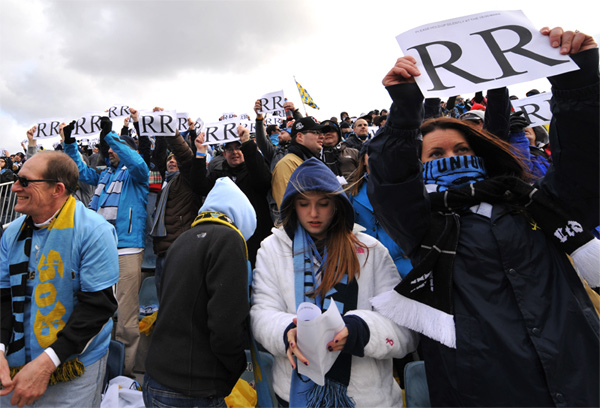 Classy tribute to Robbie Rogers.
Bethlehem's finest.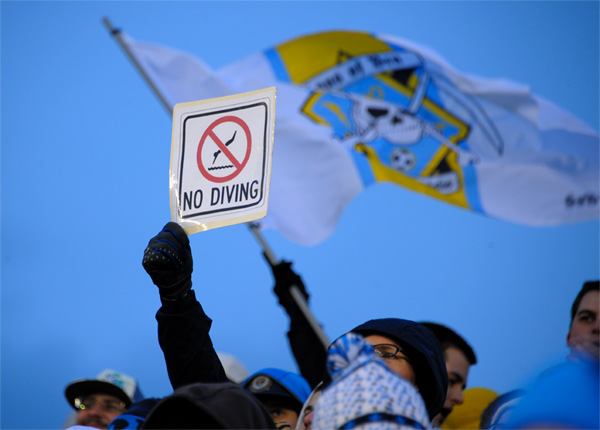 Kansas City didn't the memo.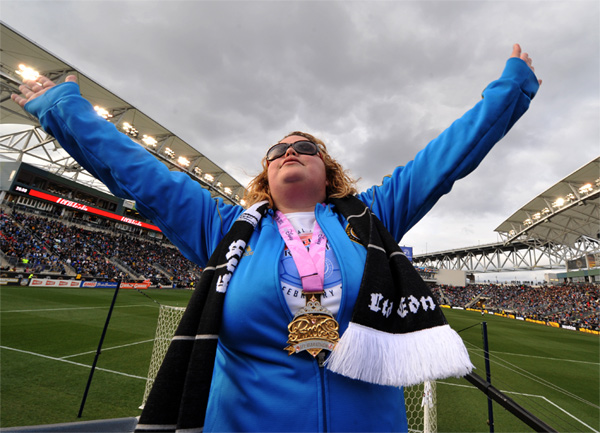 Kelly Delaney helps lead the way.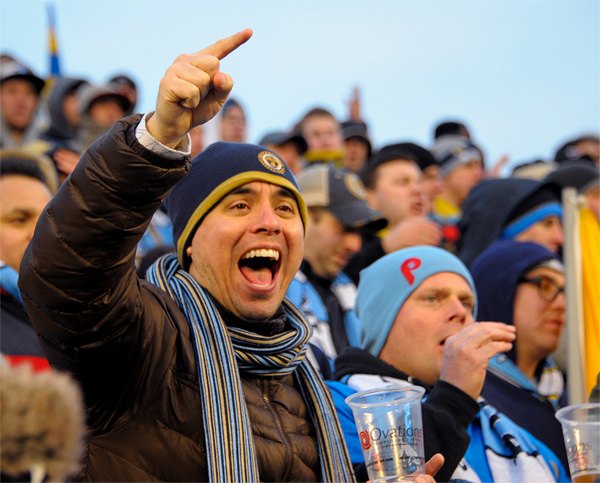 The River End never fails to express their emotions.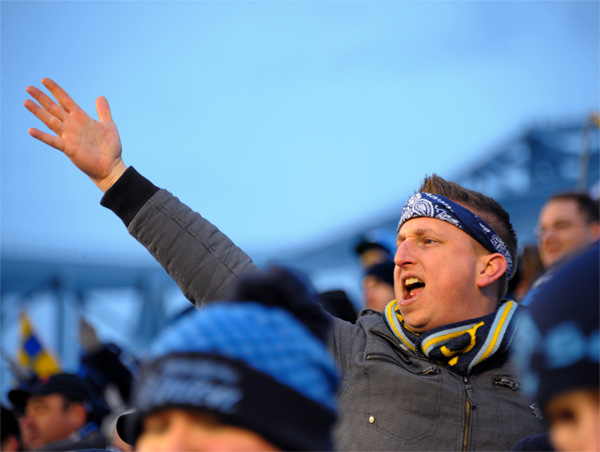 Whether cheering for the boys in blue or…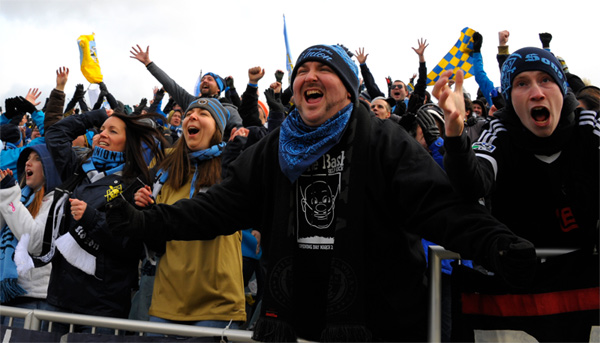 …expressing their disbelief.
For additional photos please check out Earl Gardner's Flickr page.