PSP photographer Earl Gardner presents his look at the fan experience during last weekend's Fan Weekend in Orlando which included the club playing Montreal and Toronto and an open training session and picnic with the team on Sunday.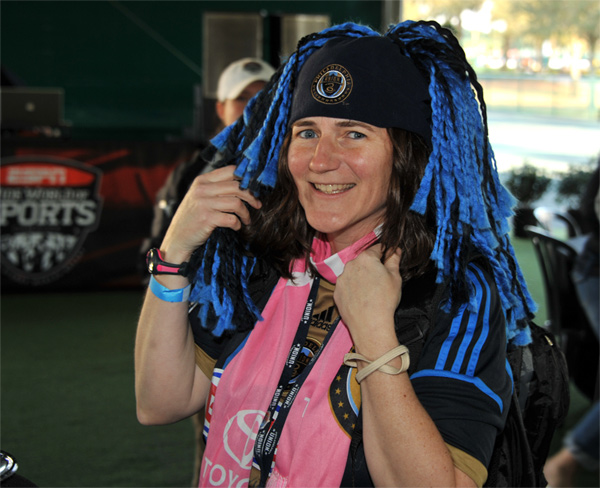 Rachel Wilkins is all decked out in her best Union gear to meet the team.
Sebastien Le Toux signs a jersey for a young fan.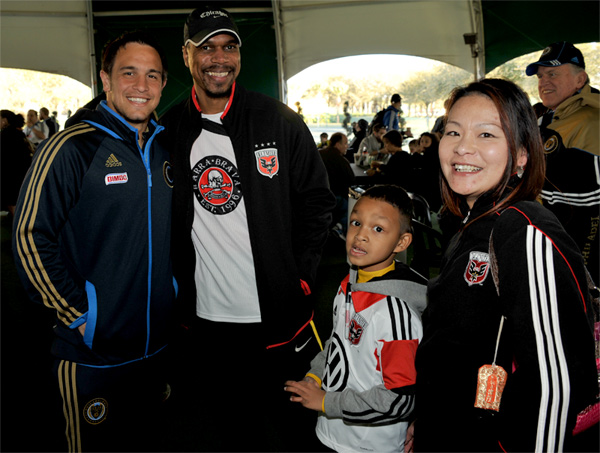 Danny Cruz reunites with some supporters from his previous club.
The Union faithful got to meet Jeff Parke for the first time.
The Klemmer family poses with Michael Farfan.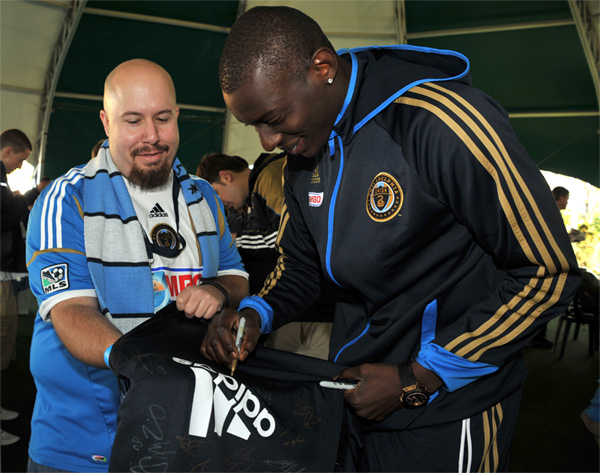 Bakary Soumare signs for a fan.
Jack McInerney shares some laughs with a member of SKC's staff.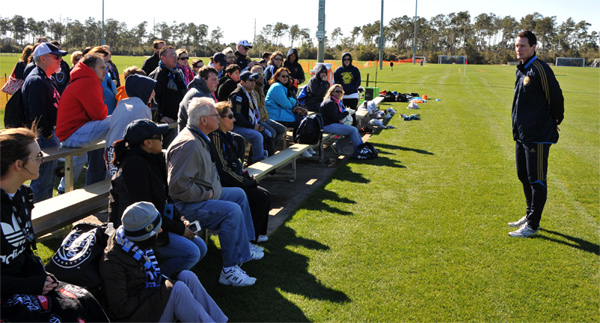 Assistant Coach Brendan Burke greets the fans at the open practice.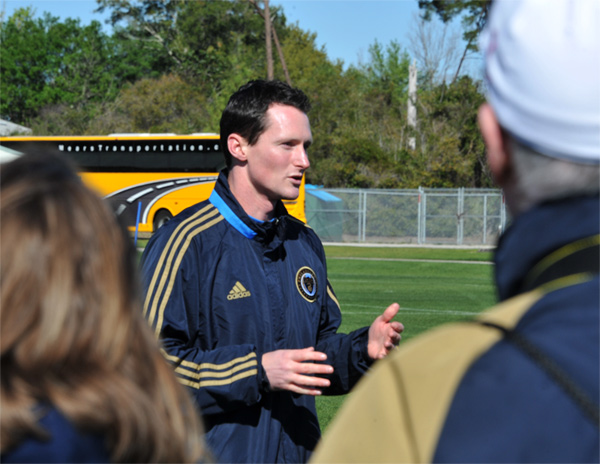 Burke answers question about the new Reserve League.
Conor Casey stretches out while others warm up on the field.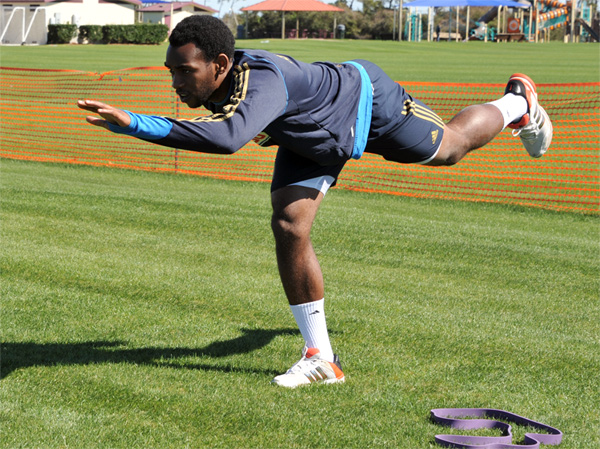 Amobi Okugo gets his yoga on.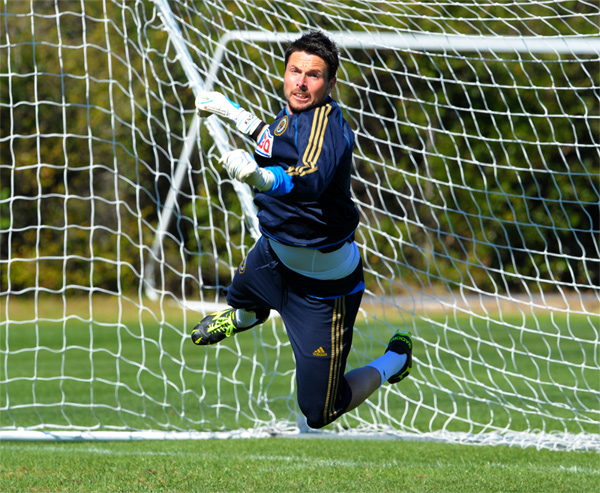 Chris Konopka flies though the air with the greatest of ease.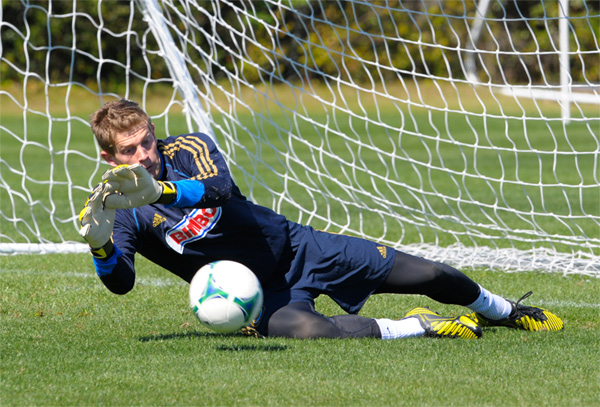 Zac MacMath warms up with some saves.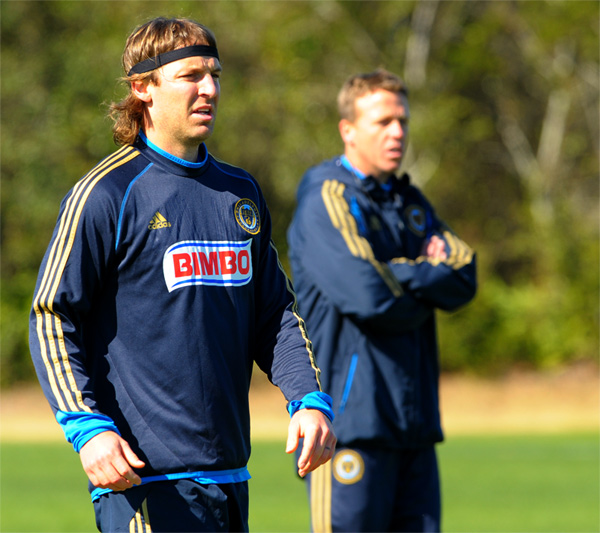 Parke gets ready to run some drills.
Real Madrid Academy product Jordi Vidal passes the ball.
John Hackworth gives directions to the players.
Chandler Hoffman looks for a cross as coach Jim Curtin jumps in on defense.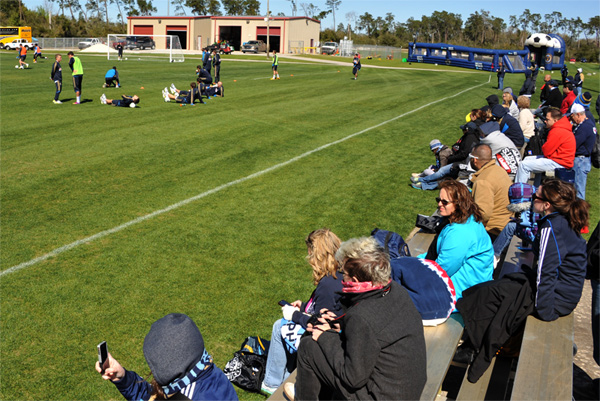 The fans look on as the players do some 6v6.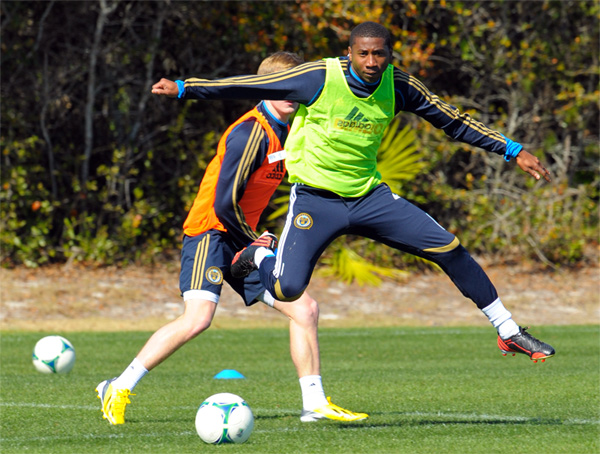 Ray Gaddis doing work.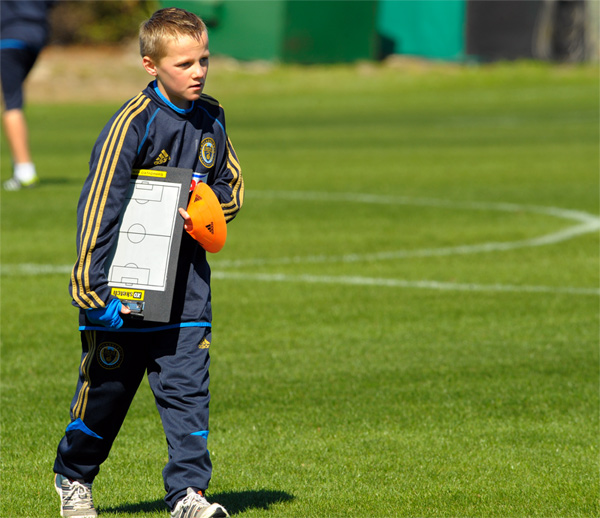 The youngest member of the coaching staff, Larson Hackworth, helps out.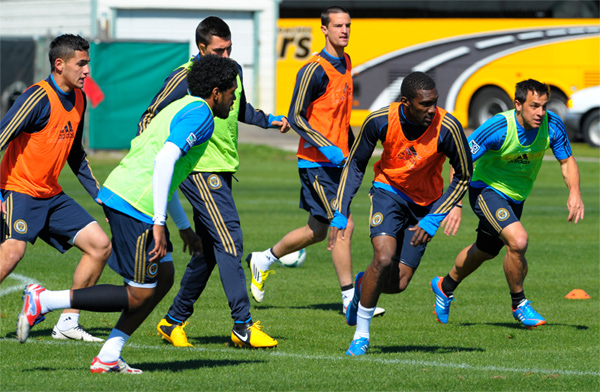 Shaun Francis charges after the ball.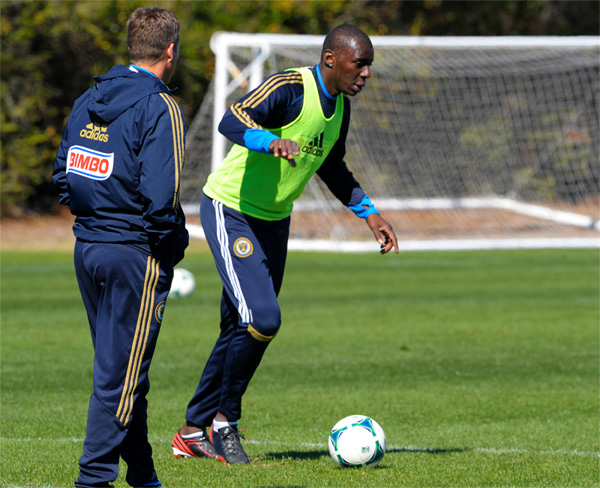 Bakary Soumare works the ball.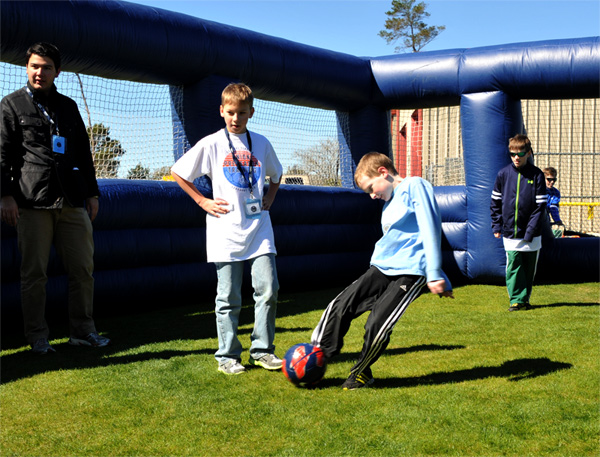 Kids had fun playing 4v4 in an inflatable pitch.
Jimmy McLaughlin rips a shot at goal.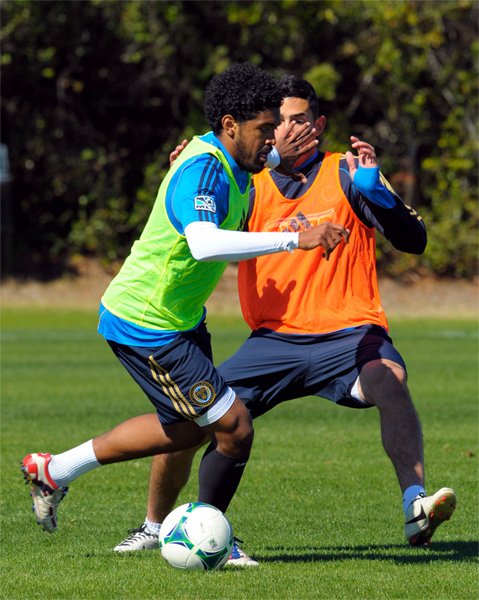 Sheanon Williams fights off Leonardo Fernades.
Nick Sakiewicz & Deltona Mayor John C. Masiarczyk, Sr. greet the fans at the BBQ.
Rob Vartughian has some laughs over lunch.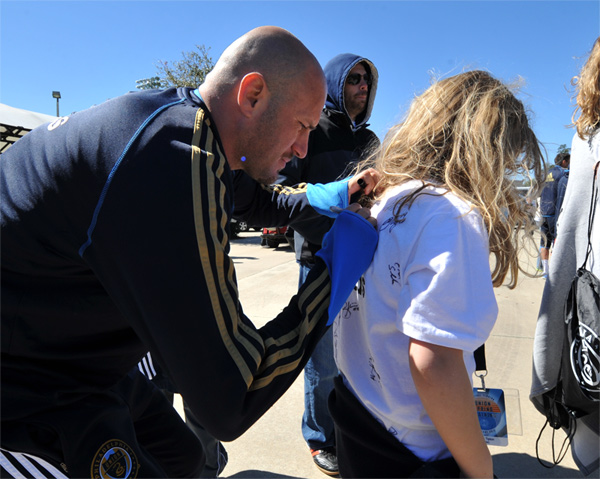 Casey signs a young lady's shirt.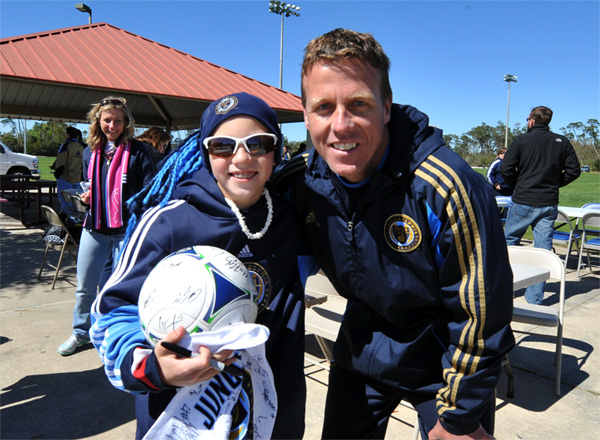 Hackworth poses with a fan.
Jimmy puts his name on the dotted line.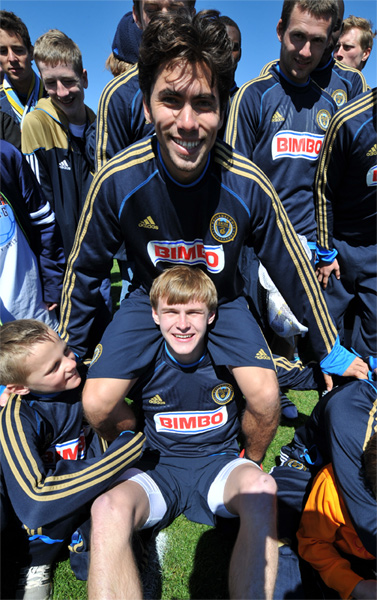 Shenanigans… Featuring Jarfan & Garfan.
Roger and his new friend.

Another great spring training experience comes to a close.
For additional photos please check out Earl Gardner's Flickr page.