PSP photographer Earl Gardner was in Orlando for the weekend and caught the Montreal game, the Toronto game, and Sunday's training session and picnic with the players. Here's a look at the Toronto game.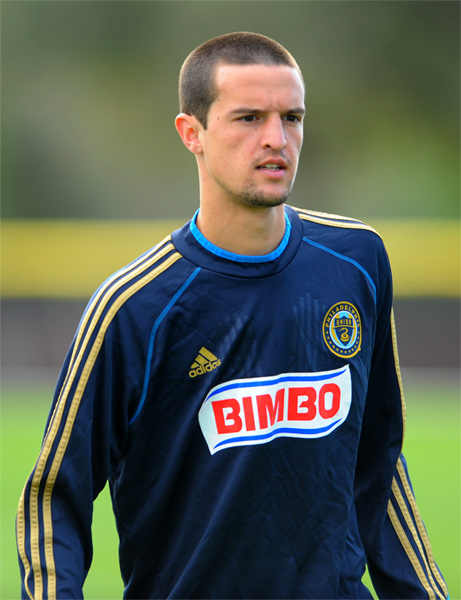 Introducing some new faces training with the Union… from WVU, Eric Schoenle.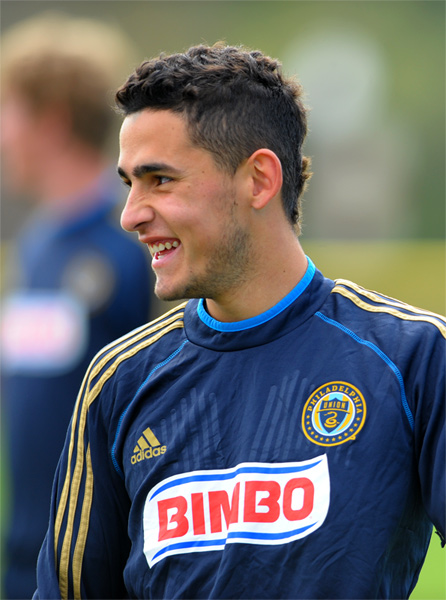 Stony Brook product Leonardo Fernandes.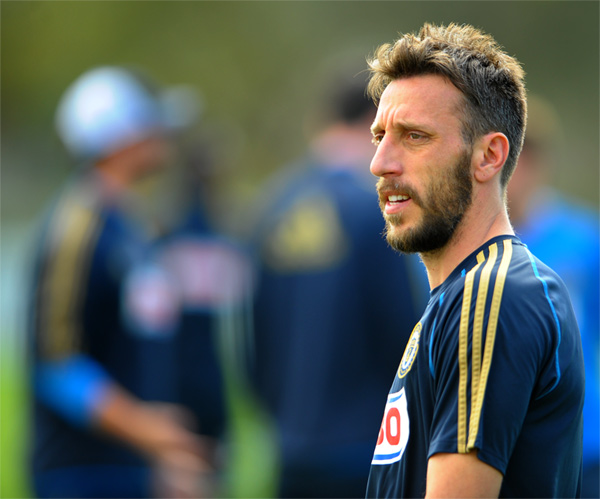 Capped for the Greek National Team, Pantelis Kafes.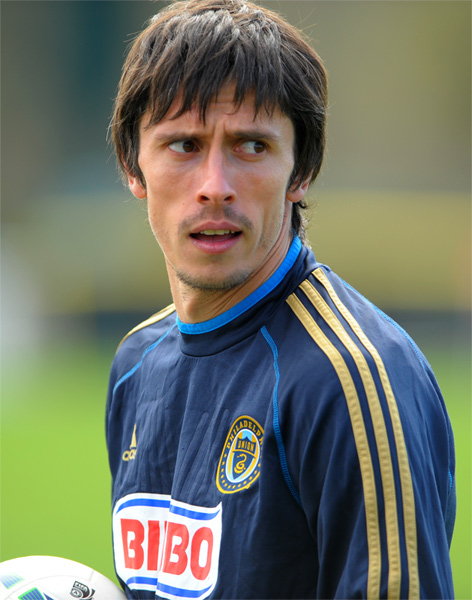 Bulgarian forward, Georgi Hristov.
Matt Kassel has been on trial with the Union since last fall.
A familiar face to all Union fans, Danny Califf.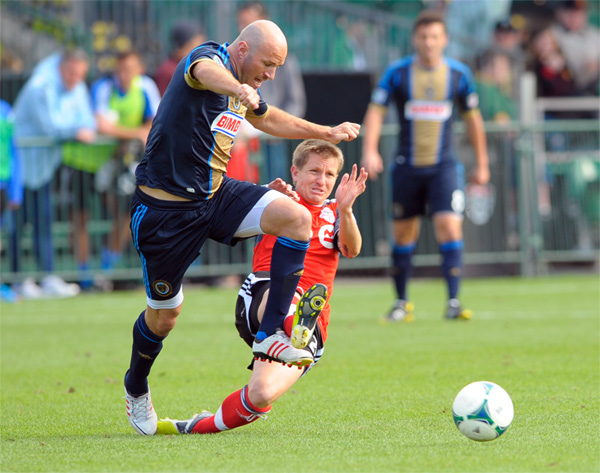 Conor Casey makes a run up the pitch.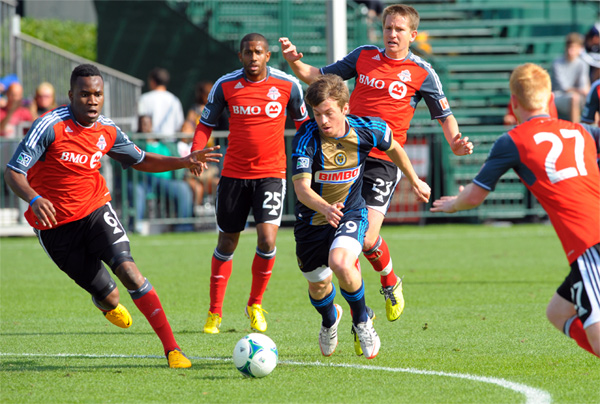 Antoine Hoppenot unleashes a shot for a goal while being swarmed.
26th pick from the Super Draft, Don Anding.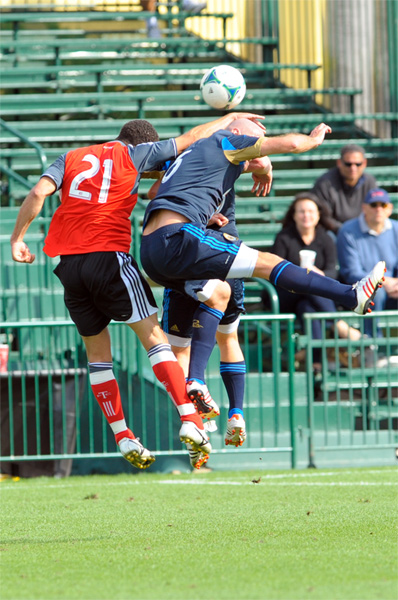 Conor Casey goes up for the ball.
Roger Torres takes flight.
Chris Konopka had a great day in goal.
Amobi Okugo works the ball out of the back field.
Casey works to penetrate Toronto's defense.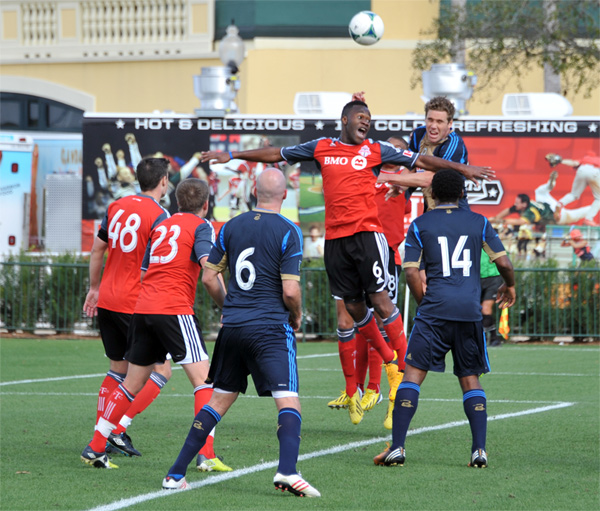 Chris Albright goes up in the air for a corner kick.
Michael Lahoud breaks out into the Harlem Shake.
Keon Daniel works the ball on the wing.
Torres put in another man of the match performance.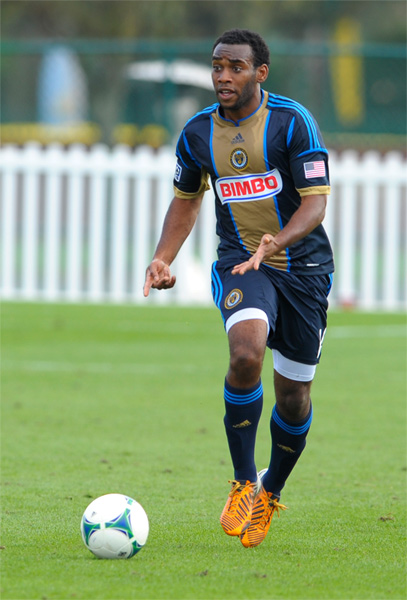 Amobi directs from the back line.
Konopka makes another great save.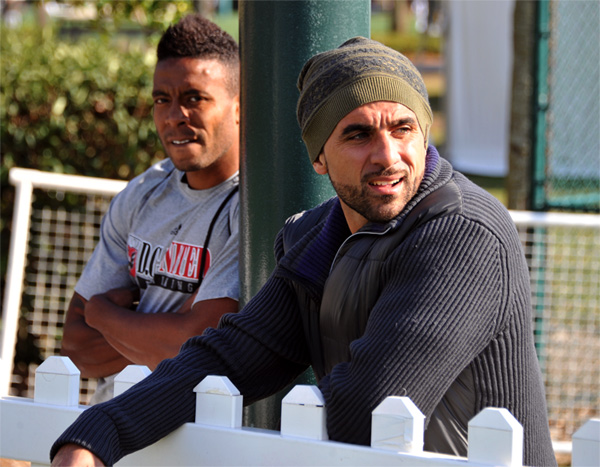 Lionard Pajoy & Dwayne De Rosario take in the match.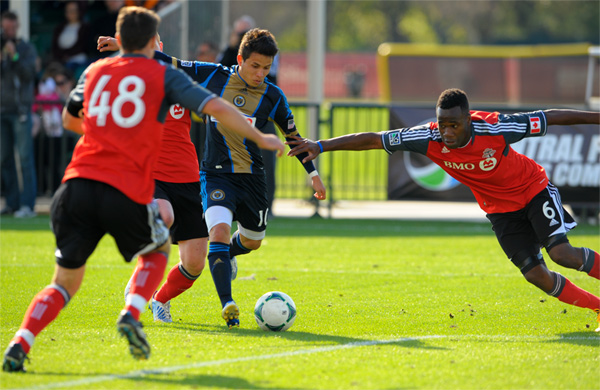 Roger let's one rip for a goal, making the score 2-0.
Trialist Georgi Hristov surveys his options.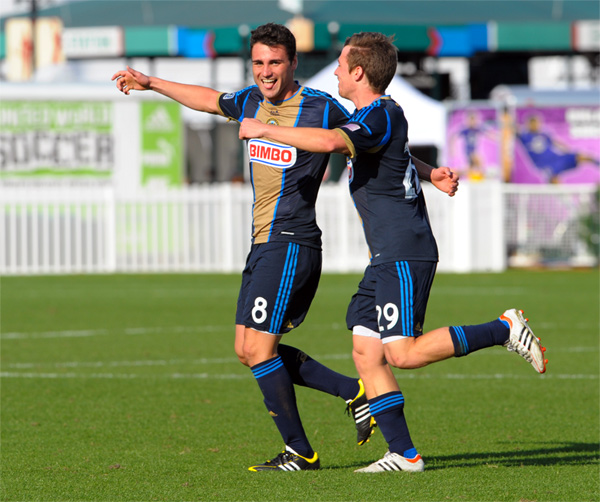 Matt Kassel celebrates his first goal in Union blue.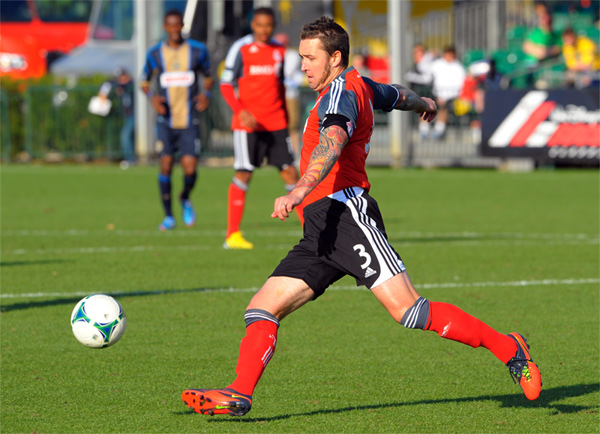 Danny Califf clears the ball out of the back.
Antoine does battle for the ball.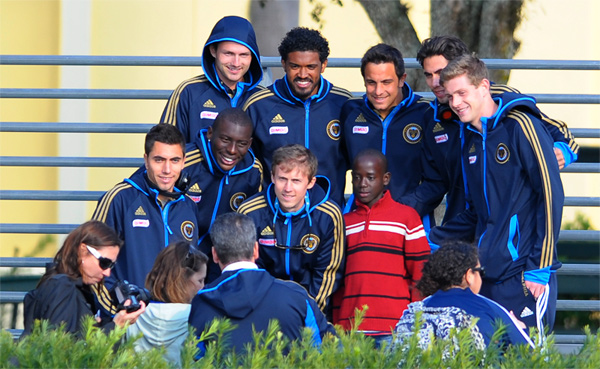 A young fan gets his picture taken with the players.
For additional photos please check out Earl Gardner's Flickr page.