PSP photographer Earl Gardner was among the hundreds who attended the Philadelphia Union open training session on Monday at YSC Sports in Wayne. Here's a look at what he saw.
Bakary Soumare and Chase Harrison in the background as Alex Mendoza (foreground), Charles Renken (behind left shoulder of Mendoza), and Tunde Ogunbiyi (facing Mendoza) look on.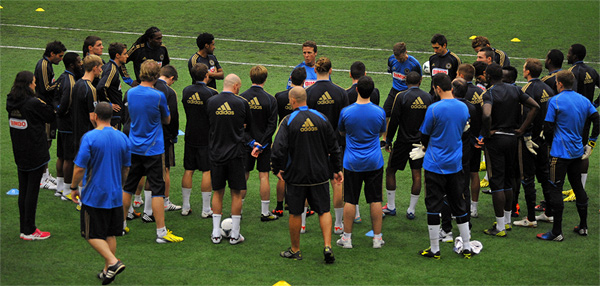 John Hackworth talks to the team before practice begins.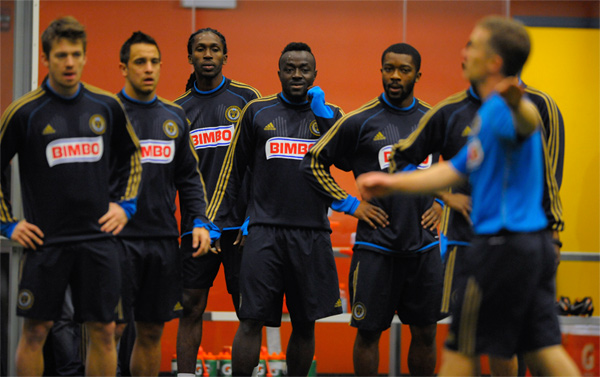 Fitness Coach Kevin Miller gives instructions to the players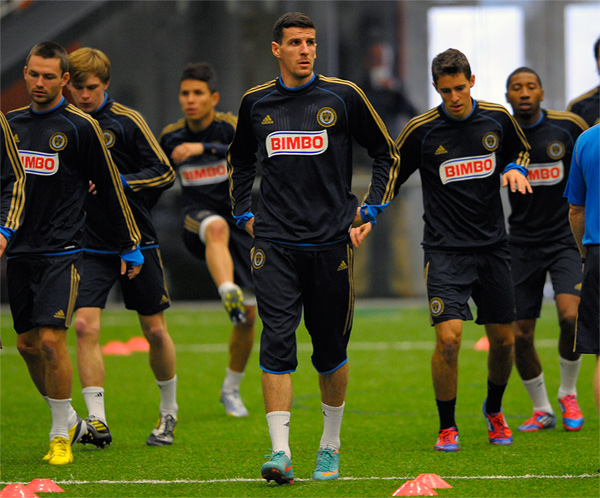 Philly's favorite Frenchman is back where he belongs.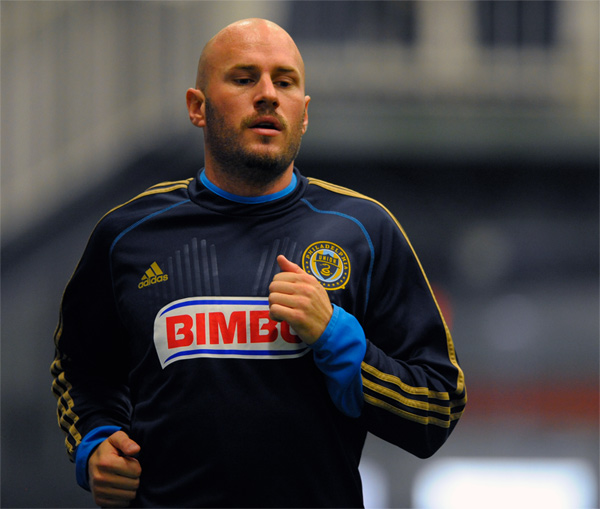 The signing of Conor Casey in the off-season is an exciting addition to the team.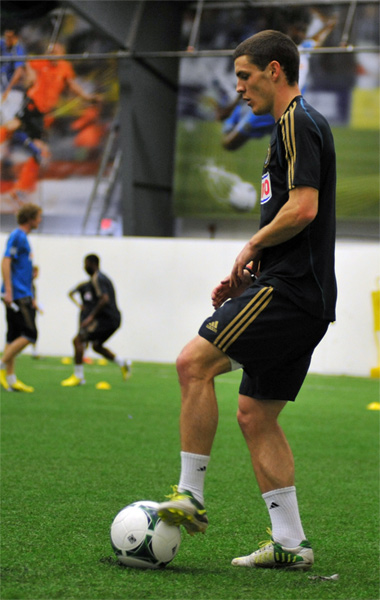 Newly drafted Don Anding had his first practice with the team.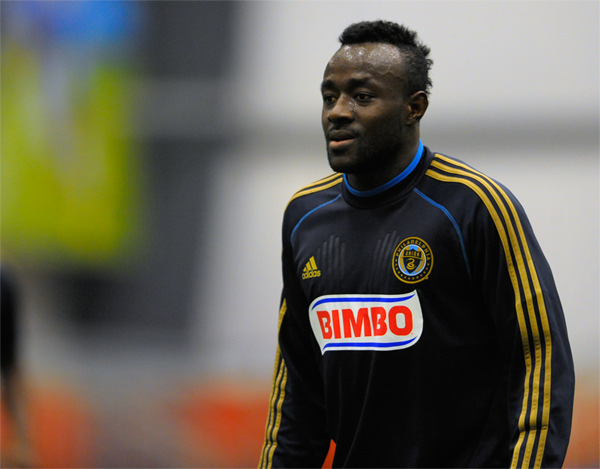 Fellow draftee Stephen Okai should be familiar with Brendan Burke's drills having played for Reading United.
Amboi Okugo and Chris Albright have a laugh.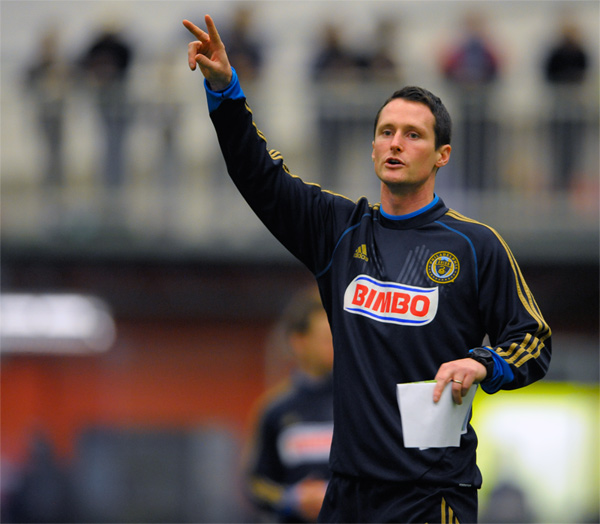 Brendan Burke gets some drill going.
Argentine midfielder Nicolas Medina practicing with the team.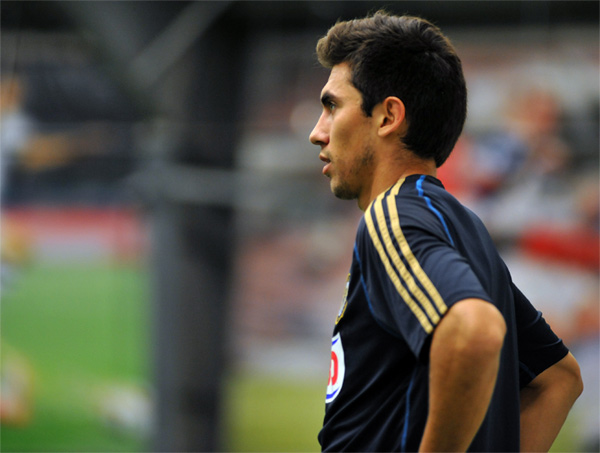 Michael Farfan surveys the scene.
A record crowd watches Chris Albright move the ball.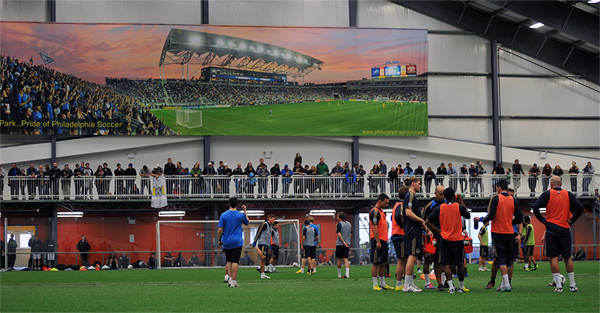 Fans packed in wherever they could to see their first glimpse of the 2013 Philadelphia Union.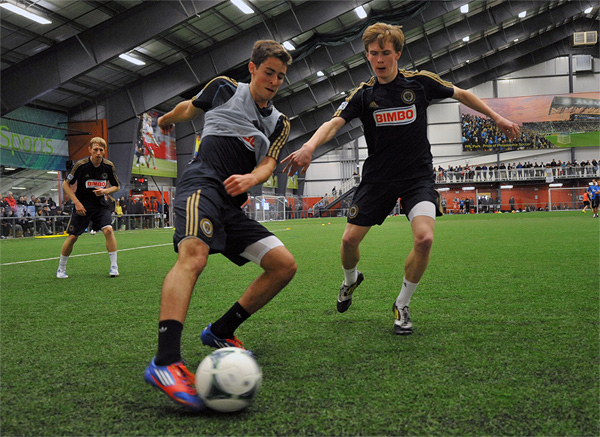 Chandler Hoffman & Jimmy McLaughlin battle for the ball.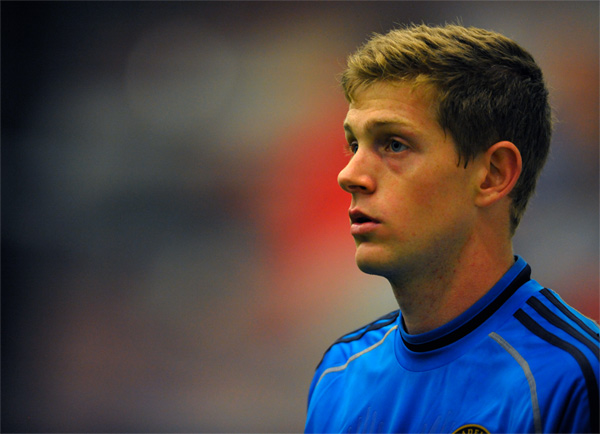 Zac MacMath was one of four goalkeepers working out.
Goalkeeper trialist Tunde Ogunbiyi, a graduate of Wissahickon High School, played at Boston College and Ocean City FC.
Union trialist Charles Renken on the ball.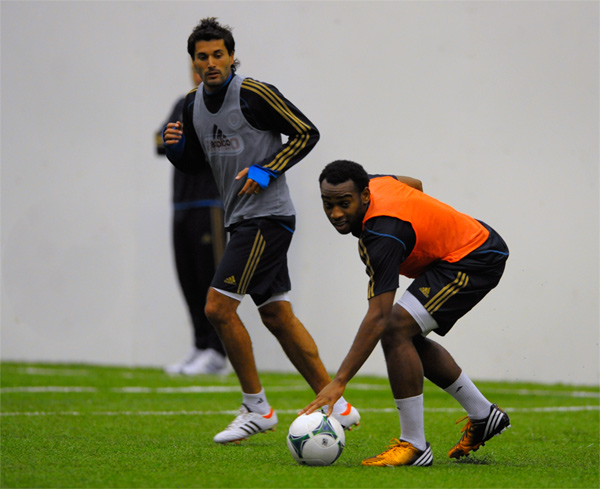 Amobi sets the ball up while Nicolas Medina looks on.
Coach Hackworth gives instruction.
Roger Torres came to preseason with something to prove.
Conor Casey looks on as the teams play some simulated games.
Ray Gaddis practices like he plays, giving 110 percent.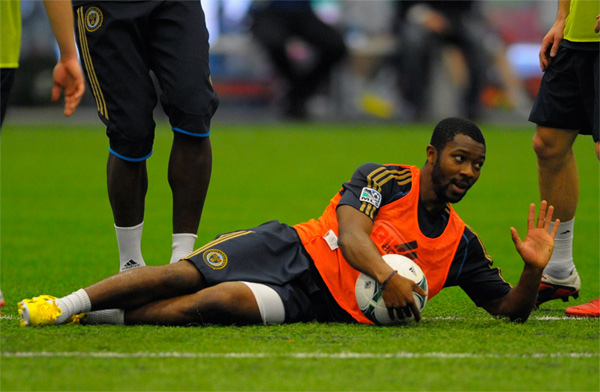 "Don't worry Coach, I got this!"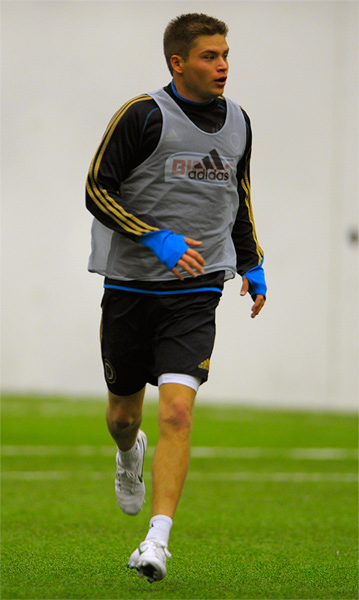 Harrisburg-native Alex Mendoza?

A healthy Bakary Soumare works the ball out of the back.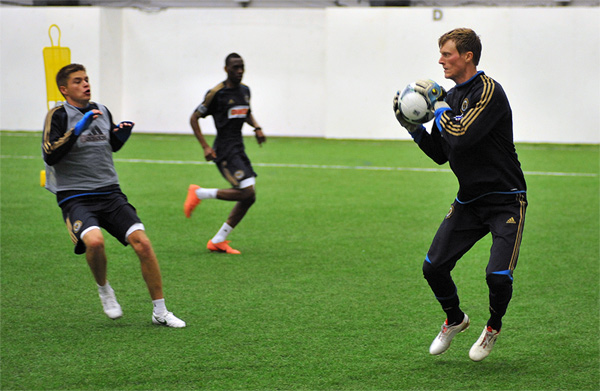 Chase Harrison, let go by the team in the off-season, fights for his spot.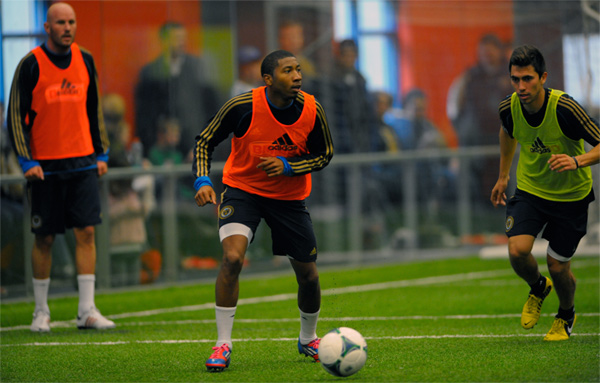 Ray Gaddis moves the ball as Marfan and Casey look on.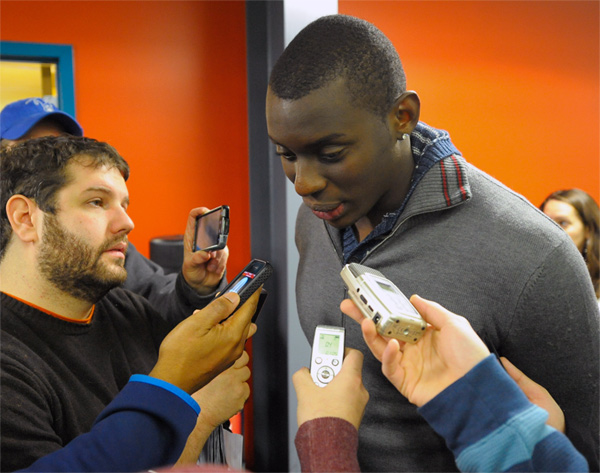 Bakary Soumare is heads above the Union press Corp.
Aaron "Thor" Wheeler talks about his playing time in Finland.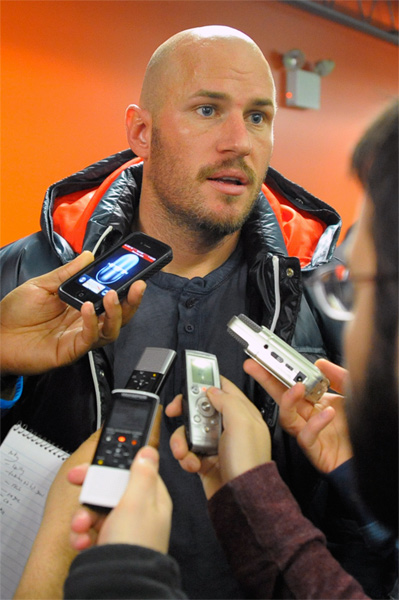 Conor Casey discusses his future in the City of Brotherly Love.
For additional photos please check out Earl Gardner's Flickr page.