PSP photographer Michael Long's look at the season ending loss against New York Red Bulls.

Carlos Valdez greets a fan before the final match of the Union's season.

The Sons of Ben kept the stadium loud even in face of a drubbing by the Red Bulls

The Union captain's pregame ritual.

The season's final pregame huddle.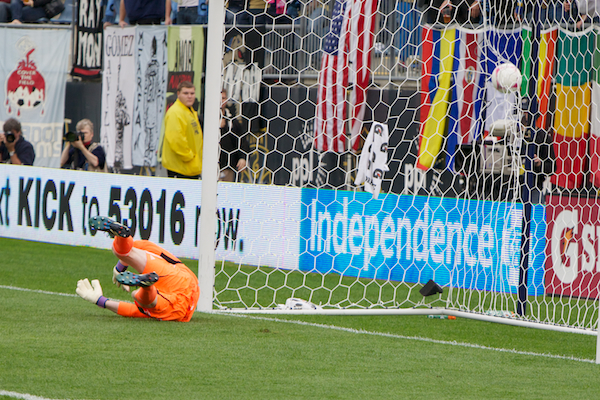 The first goal is netted quickly opening a 1-0 lead for the Red Bulls.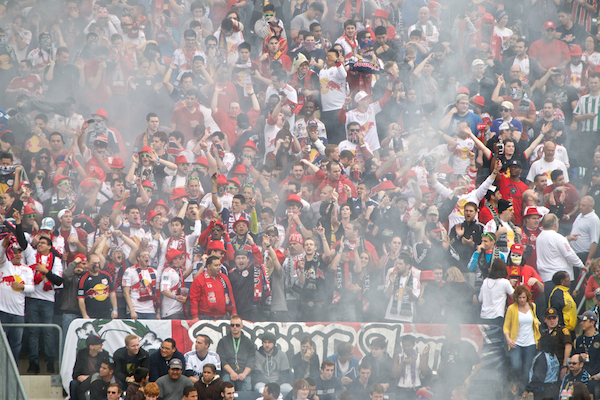 The traveling Red Bulls support celebrates the first goal.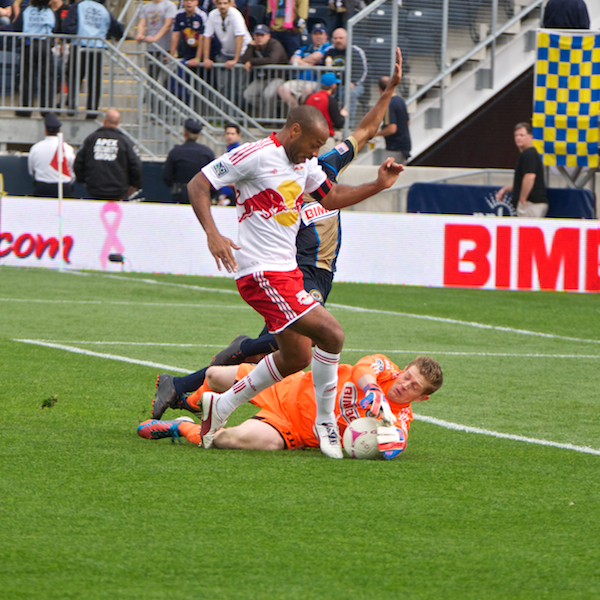 Here MacMath blocks his attempt on goal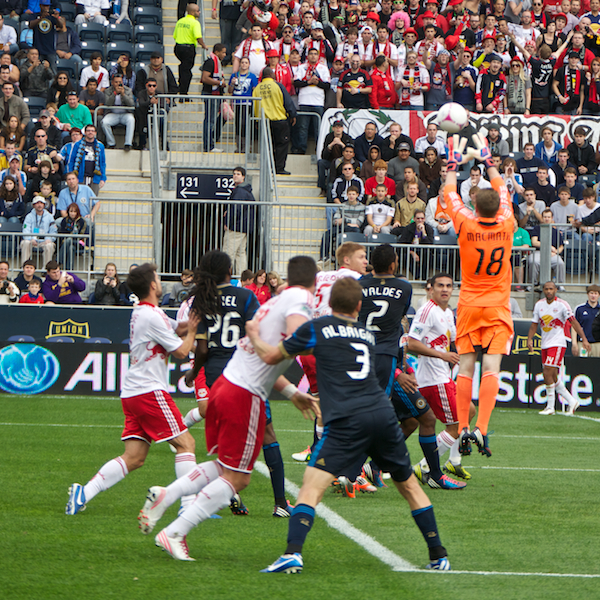 MacMath was busy as the Red Bulls kept pressure on goal.

Michael Lahoud and Connor Lade jockey for the ball.

The Union's two shots on goal were made by Jack Mac but he was unable to net a single goal.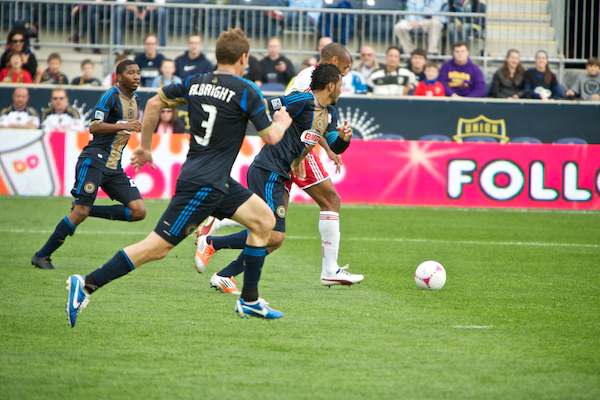 Henry breaks for goal after the Union turn over possession.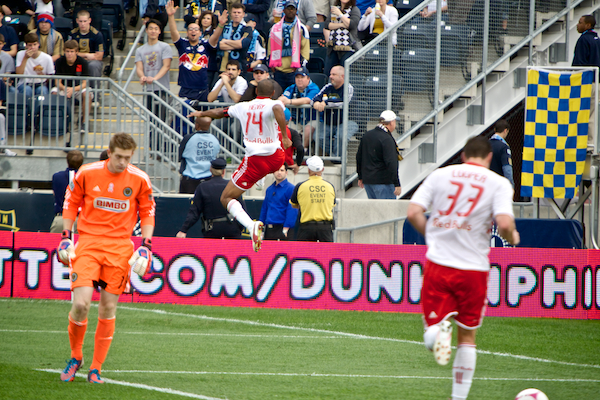 He leaps in delight after netting the second goal of the game.

The post-goal celebration continues.

Luis Robles goalkeeping was solid on Saturday.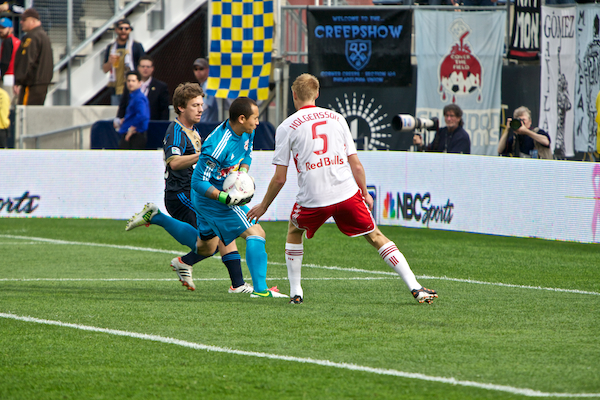 Here he grabs an attempt by Antoine Hoppenot.

Hoppenot offered pressure and a few attempt on goal but to no avail.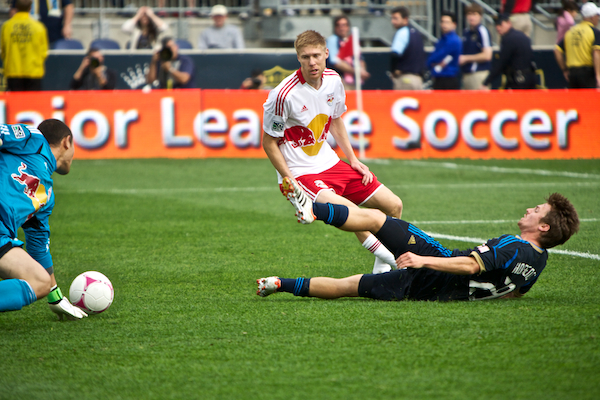 Even here New York's defense manages to keep the ball out the net.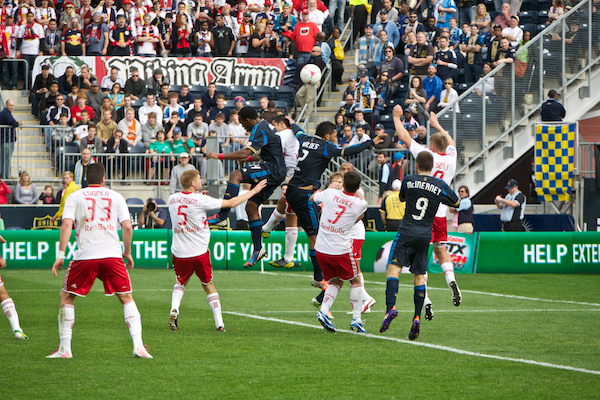 The Union had eight corner kicks in the game but couldn't do anything with them.

Danny Cruz and Jack Mac set up a run on goal.

Old teammates meet on familiar turf: Sebastian Le Toux's attempt is rebutted by MacMath.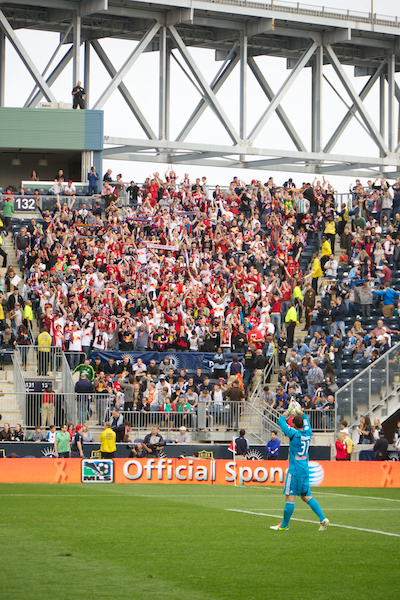 After the final whistle Robles salutes the New York fans in victory.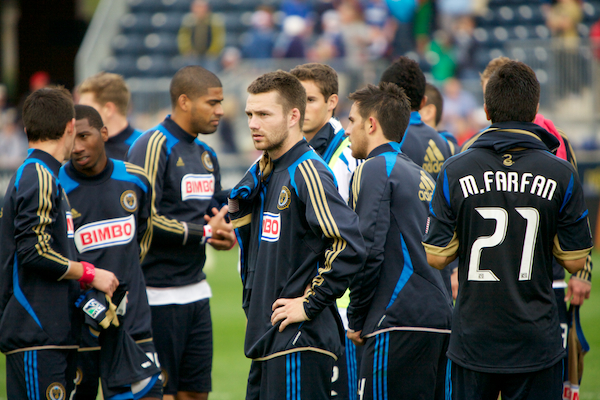 The boys look unhappy after the season ending defeat.

With the season closing, players spent a little extra time with some loyal fans.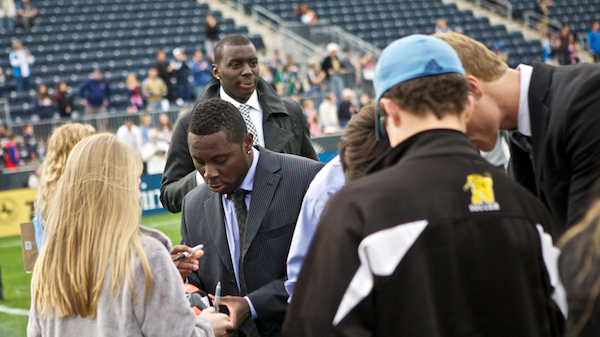 Freddy Adu signs an autograph, perhaps one of his last as Union player, after the match. Bakary Soumare towers behind him.


Despite a disappointing loss and a disappointing season fans stayed to show their support.