Philadelphia Union lost to the Houston Dynamo 3-1 on Saturday Night at BBVA Compass Stadium. PSP photographer Earl Gardner traveled down Texas way to photograph the action.
Philadelphia Union Hometown Hero Ian Dixon and Meghan Pastorino made the trip to support the boys in blue.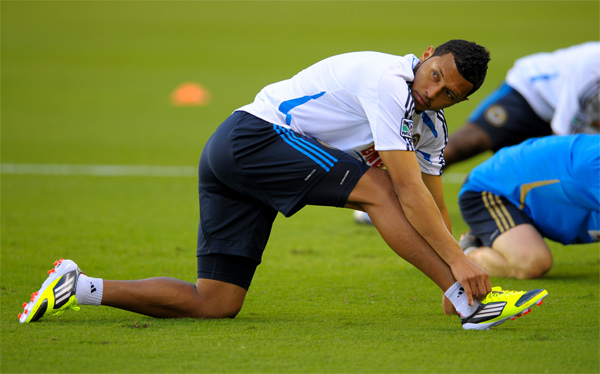 Carlos Valdes warms up after returning from international duty.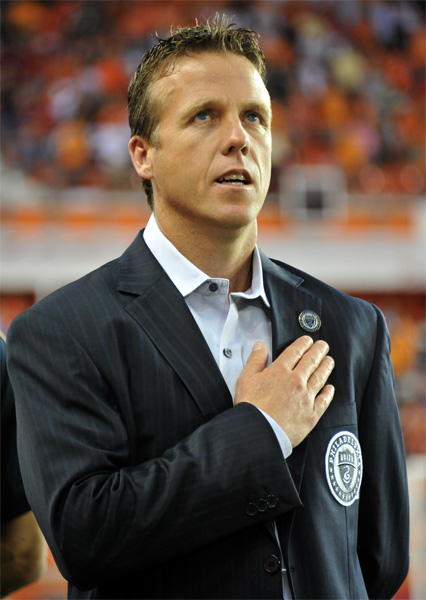 Coach John Hackworth takes in the National Anthem.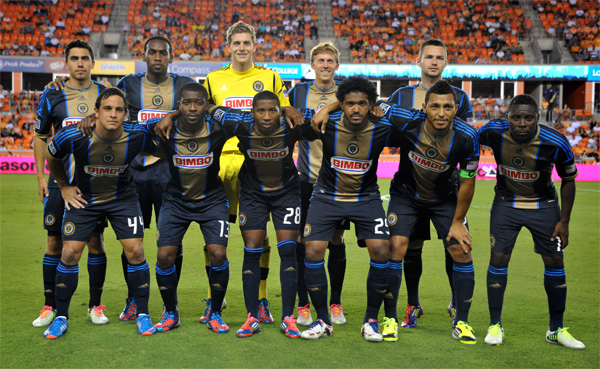 The Union's Starting XI.
It didn't take long for the Dynamo to score their first goal.
Carlos is attended to by trainer Paul Rushing.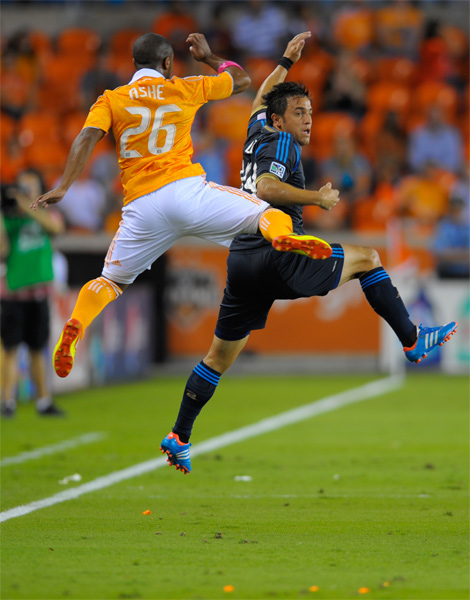 Danny Cruz battled all night with Corey Ashe.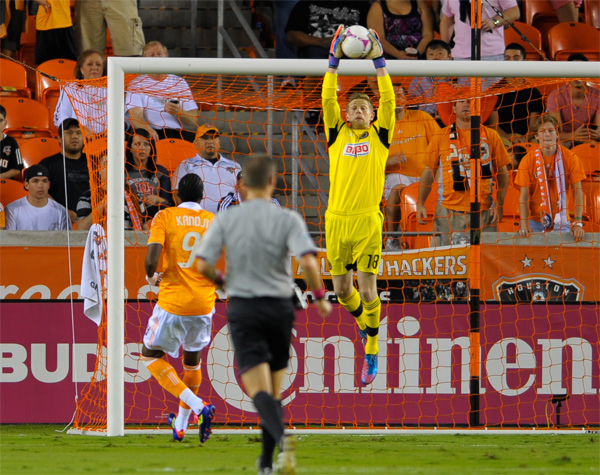 Zac MacMath makes the leaping save.
Brian Carroll makes a move past Ashe.
Sheanon Williams launches the ball into the box which Jack Mac connected with for a goal.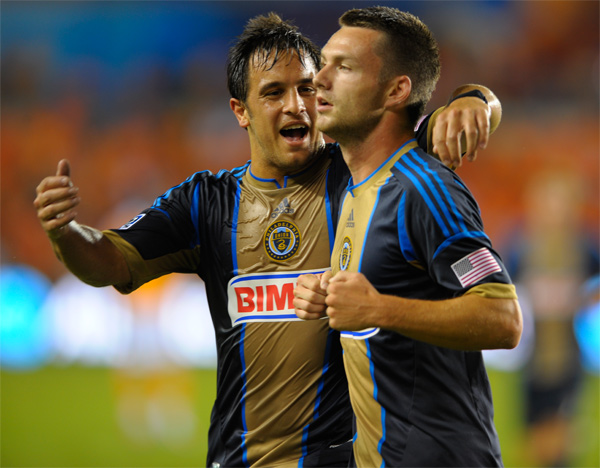 Danny Cruz celebrates with Jack Mac.
Michael Farfan looks to get past Brad Davis.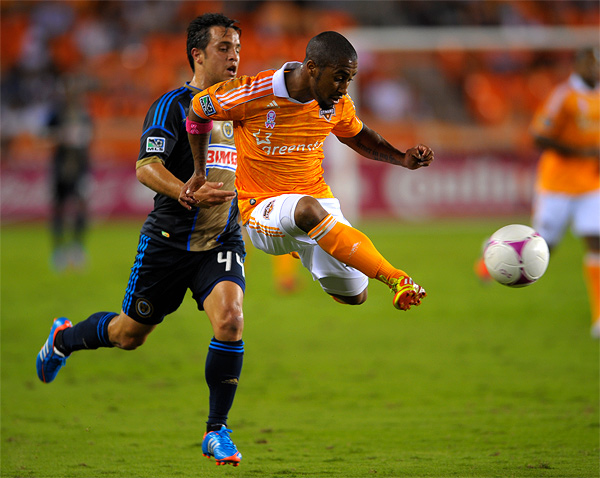 Corey Ashe takes flight.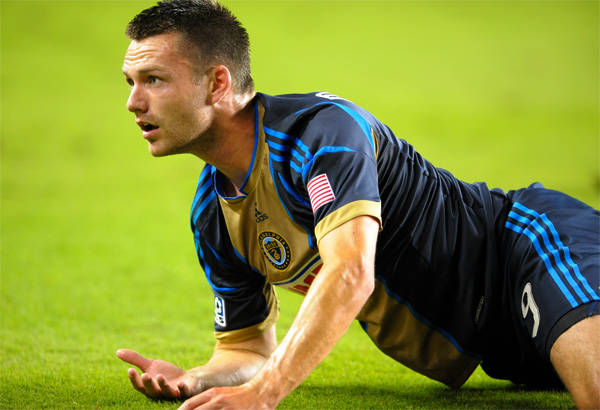 Jack looks for the call.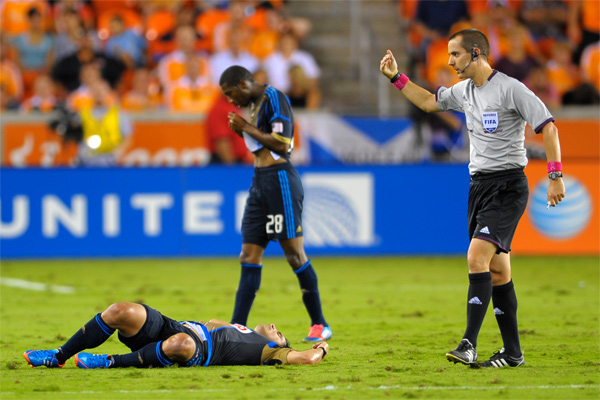 Geiger calls out the training staff after Danny Cruz takes an elbow to the back of the head.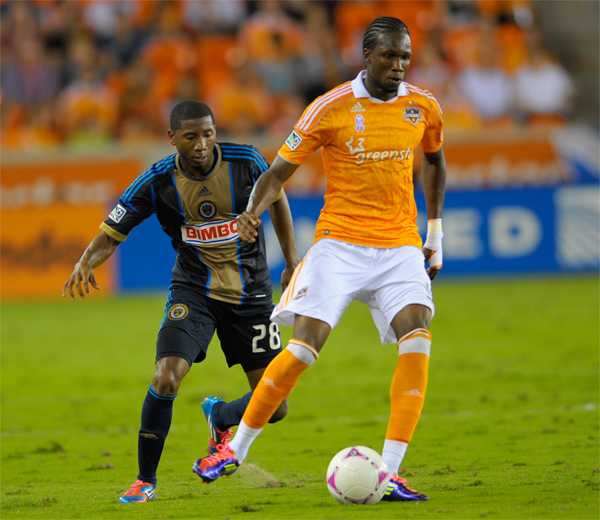 Ray Gaddis looks to contain.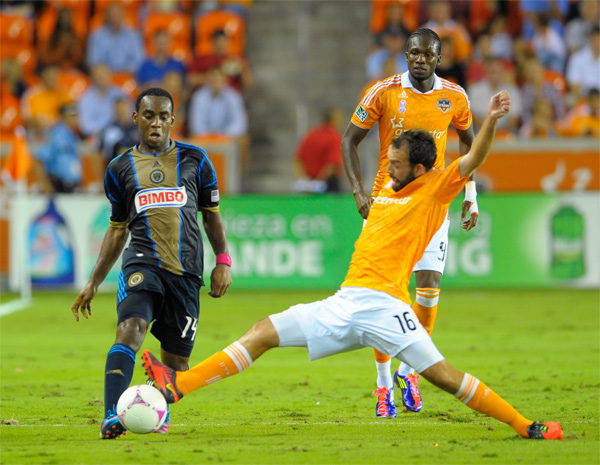 Amobi Okugo and Adam Moffat battle for the ball.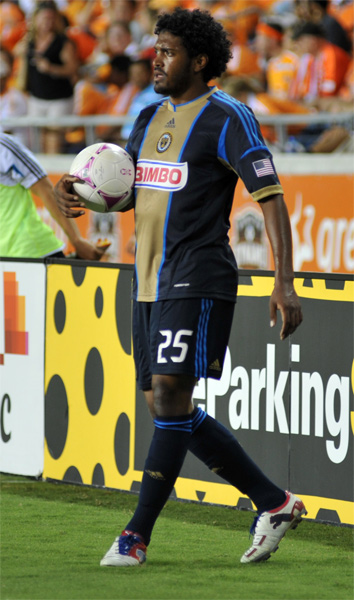 Sheanon prepares to launch a ball into the box.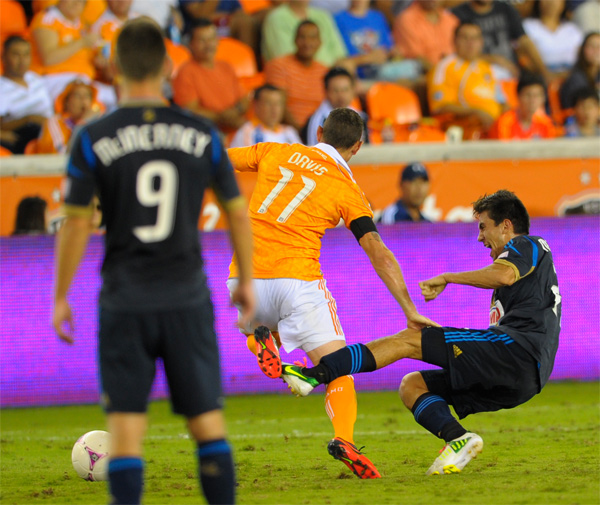 Marfan collides with Brad Davis.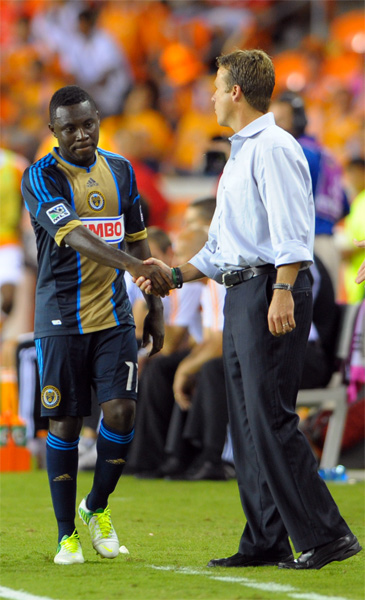 Freddy Adu comes off in the 58th minute.
Oscar Boniek Garcia scores the second goal for Houston.
Antoine Hoppenot looked to stretch the Houston defense.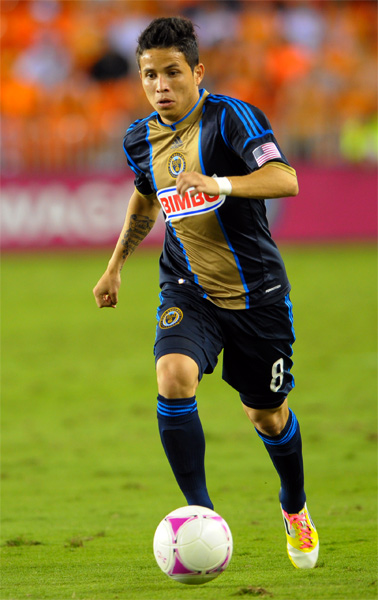 Roger Torres makes a late run towards goal.
For additional photos please check out Earl Gardner's Flickr page.