PSP photographer Earl Gardner's look at Thursday night's loss to DC United.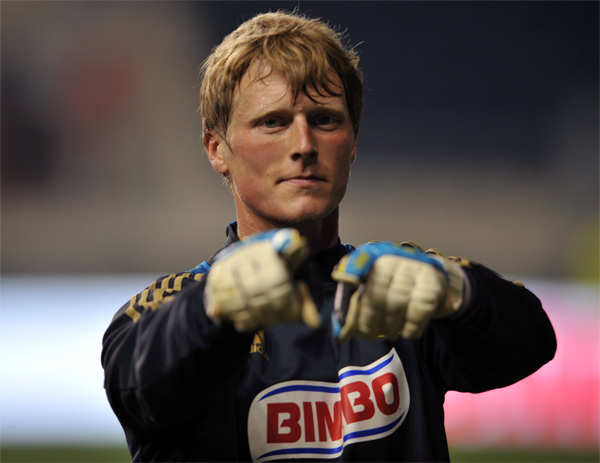 Goalkeepers Chase Harrison…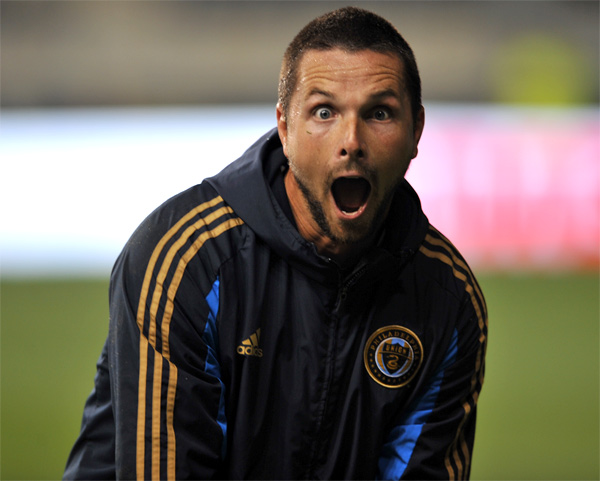 …and Chris Konopka have some fun while warming up.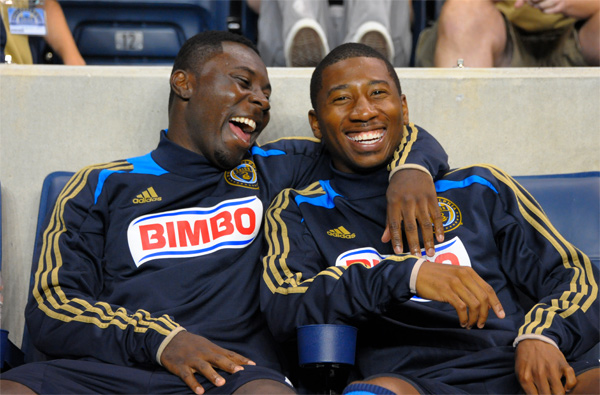 Ray Gaddis and Freddy Adu share a laugh before the match.
The teams stand at attention during the National Anthem.
Michael Lahoud and Chandler Hoffman.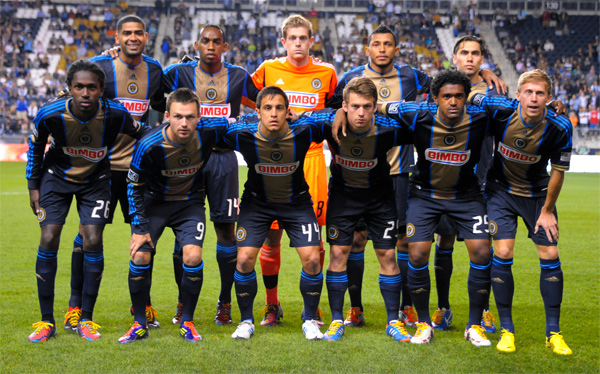 The starting XI for the Union.
Former teammates battle for possession.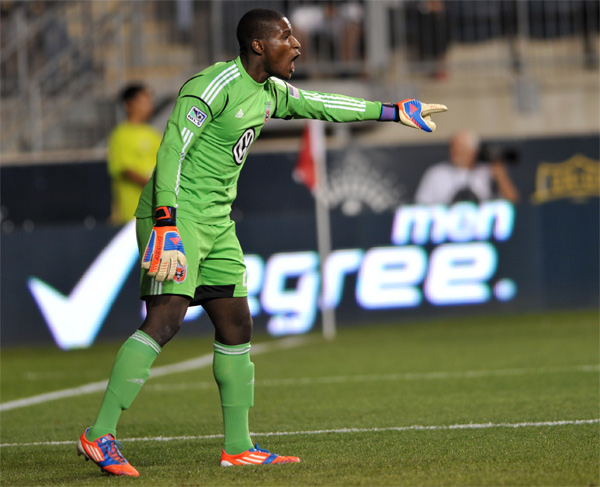 Bill Hamid organizes his defenders.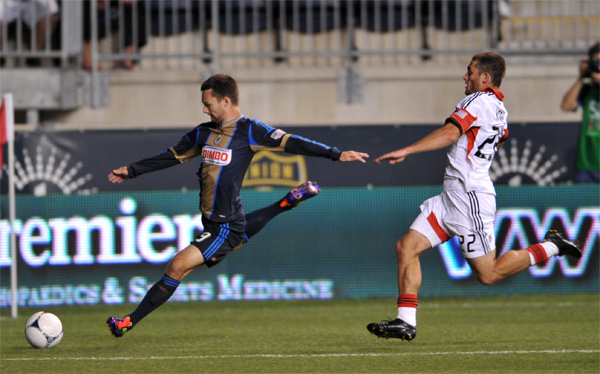 Jack Mac launches a ball into the box.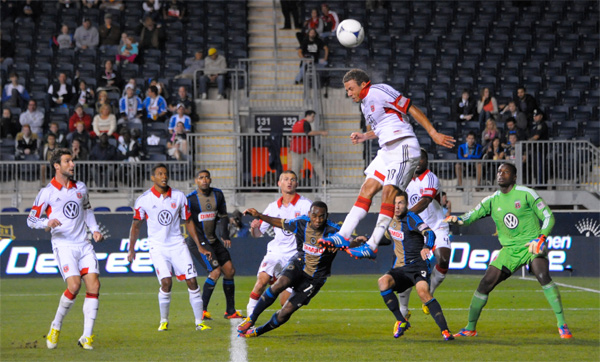 DC United comes out on top on the battle in the air.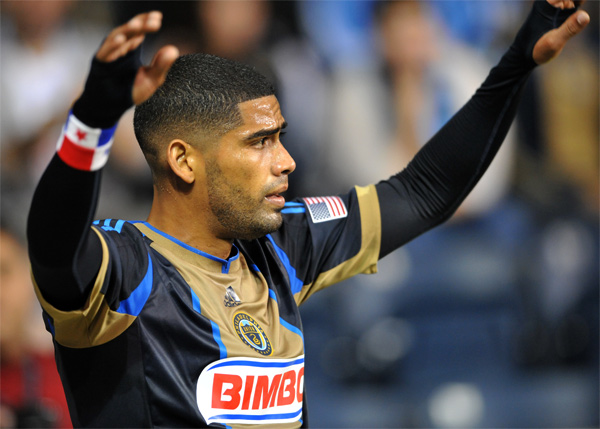 Gabriel Gomez looks for the ball.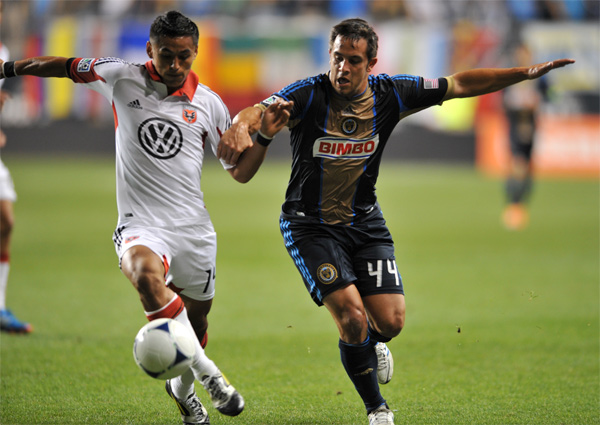 Danny Cruz and Andy Najar fight for the ball.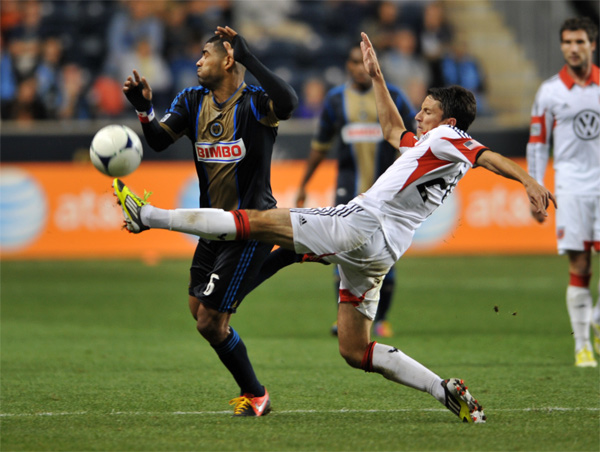 No love lost in this I-95 rivalry.
Antoine Hoppenot gets stripped of the ball.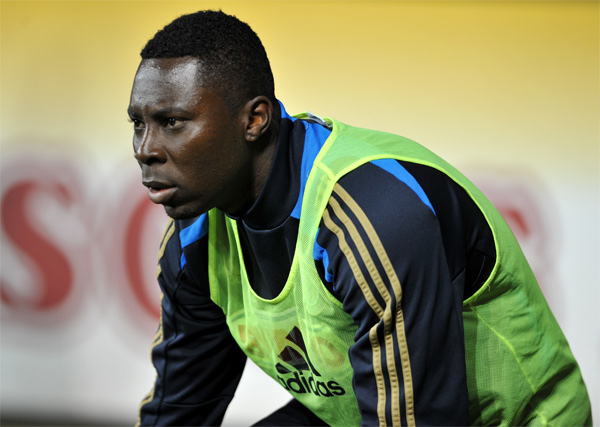 Freddy looks on as he warms up.
DC supporters came up to Chester and made themselves heard.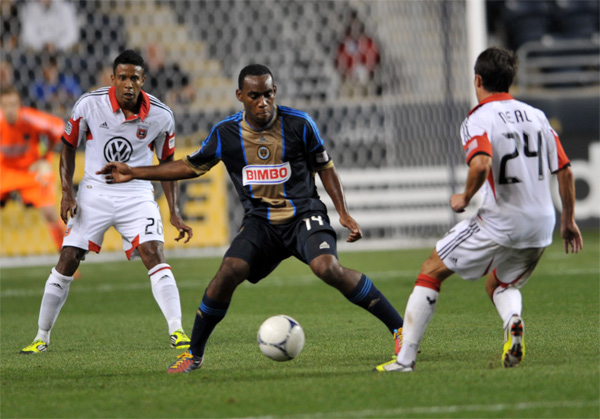 Amobi Okugo put in another solid shift at center back.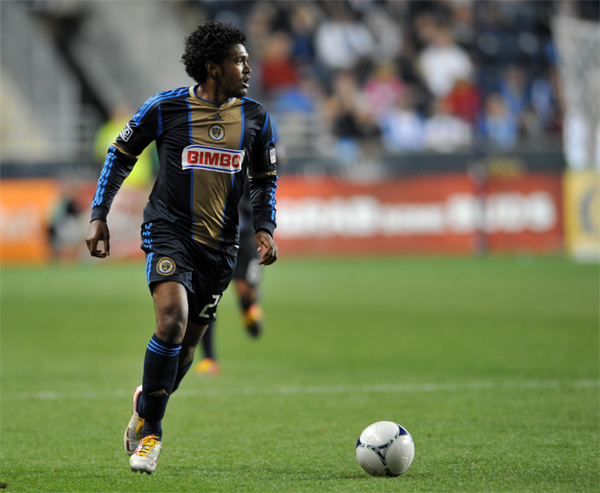 Sheanon Williams looks to make the pass.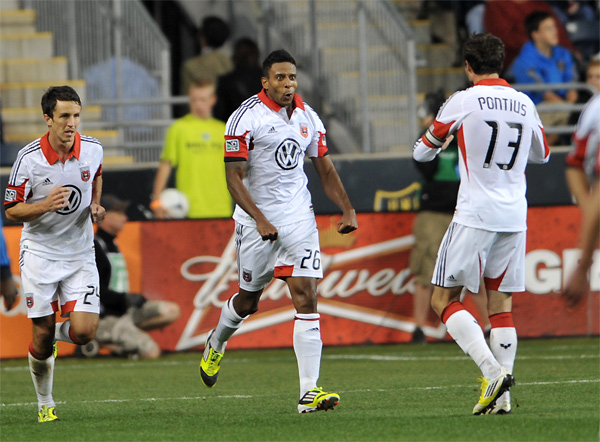 Lionard Pajoy celebrates his second half goal against his former team.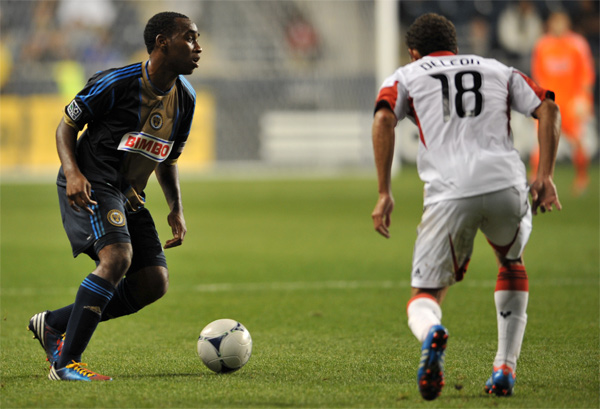 Amobi looks to move past Nick DeLeon.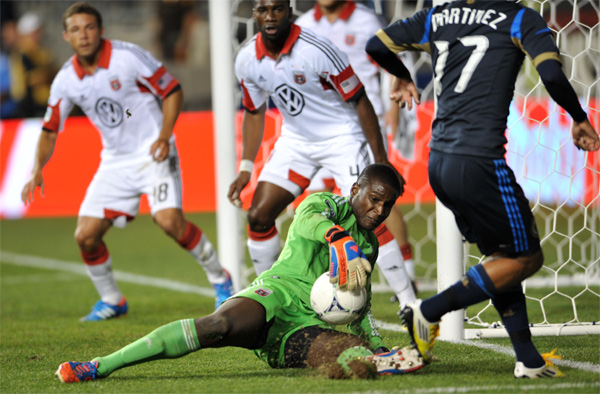 Bill Hamid makes a late save to keep DC on top.
Chandler Hoffman chase down the ball.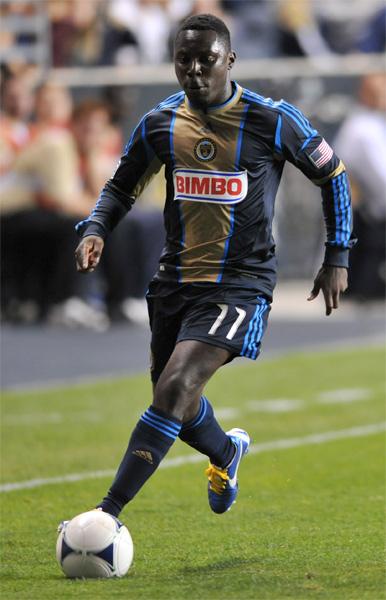 Freddy moves up the pitch.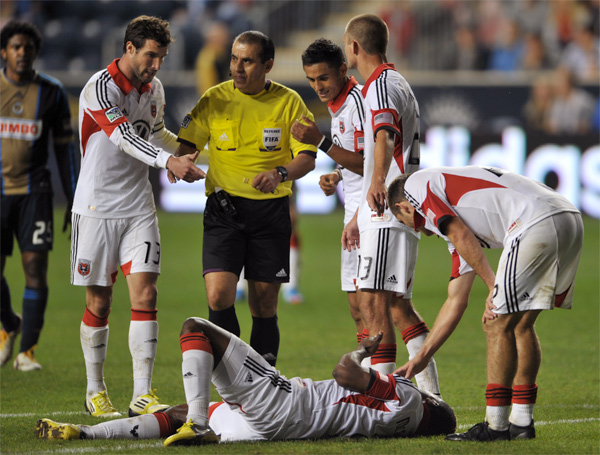 Brandon McDonald is initially diagnosed as near death…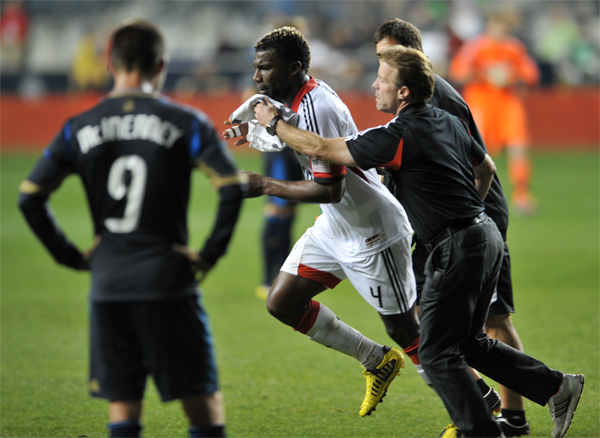 Miraculously he springs back to life…
…and is looking to immediately re-enter the match.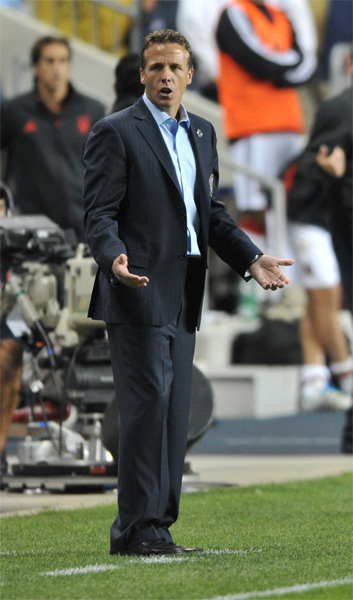 John Hackworth can't believe the miracle he just witnessed.
The Captain shakes his head as the match comes to a close.
For additional photos please check out Earl Gardner's Flickr page.