The Union Front Office defeated the Sons of Ben 2-0 on Sunday night in the second annual River Cup charity game for the Philadelphia Union Foundation. PSP photographer Earl Gardner was there and shares this look at the game.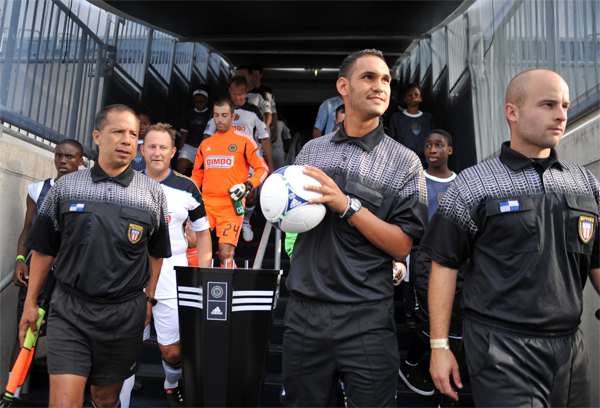 The teams take to the pitch.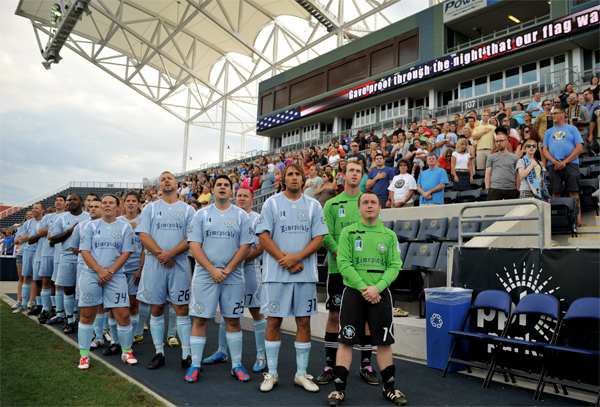 The crowd sings the Nation Anthem.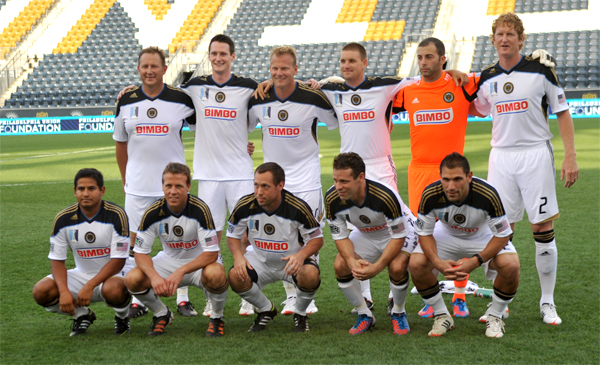 The Starting XI for the Front Office was stacked with talent.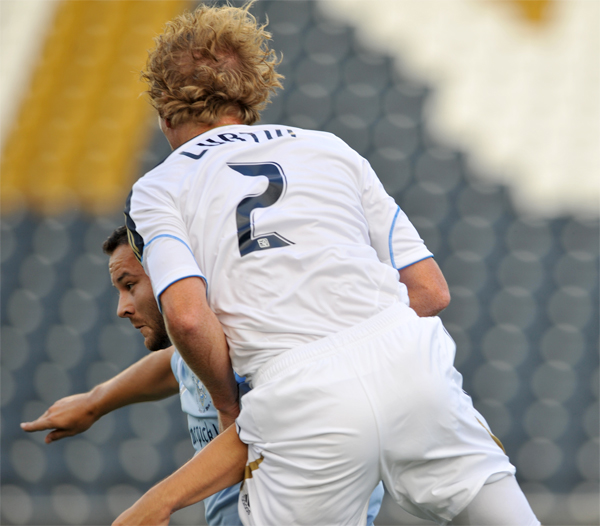 Jim Curtin made his presence known immediately, climbing all over SoB Mike Naioti.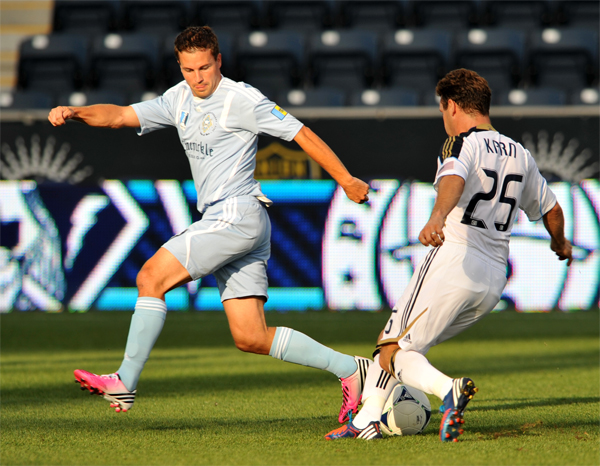 Phil Karn makes a move up field.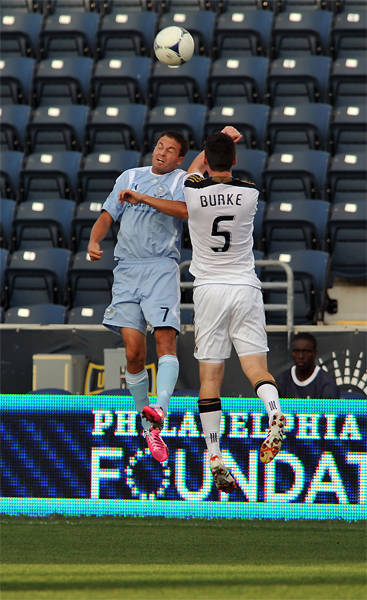 Reserve Coach Brendan Burke challenges for the ball in the air.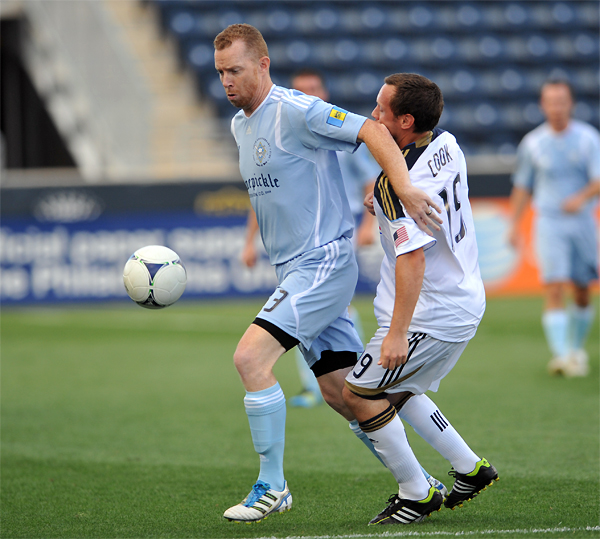 Sons of Ben President Matt Ansbro "Califf's" Tim Cook.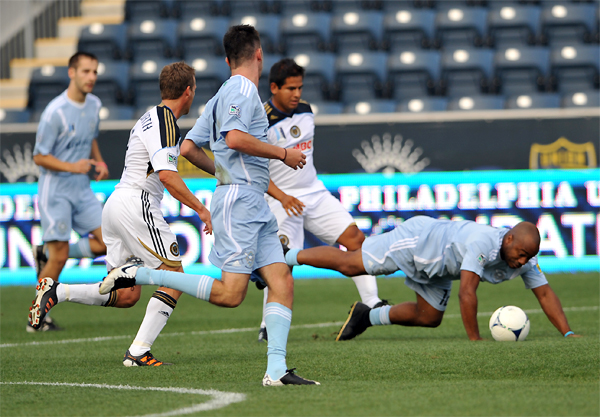 Philadelphia Daily News writer Kerith Gabriel realizes its best to head the ball in the air.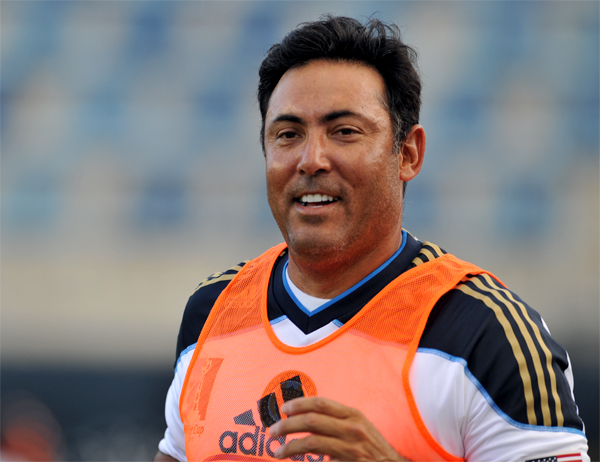 Phillies GM Rubén Amaro readies to enter the match.
The first of two goals for the Front Office came flying towards the far post past Paul Costa.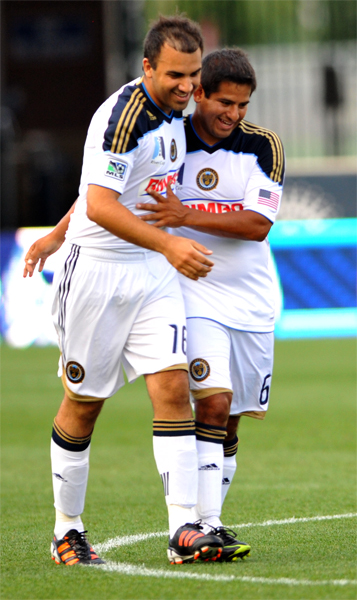 Nico Abelenda celebrates the first goal of the match.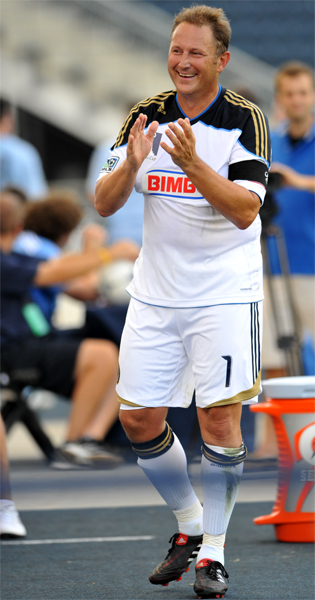 Nick Sakiewicz revels in the go ahead goal.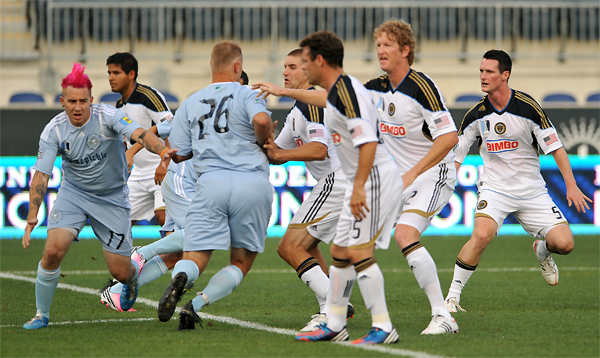 The FO looks for the incoming free fick.
Ashley Dabb fakes out Matt Thornton. 
Kevin Conner moves the ball up the pitch.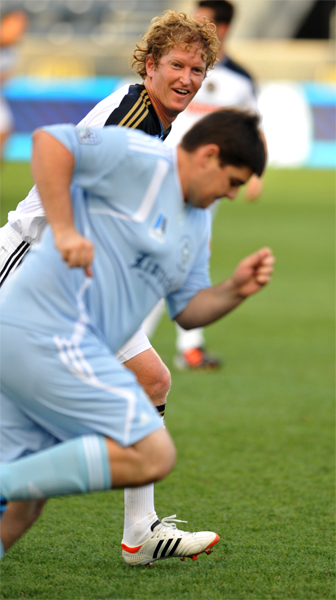 "You know I'm just toyin' with you, right?"
Insert evil laugh here.
Matt Thornton looks at his options.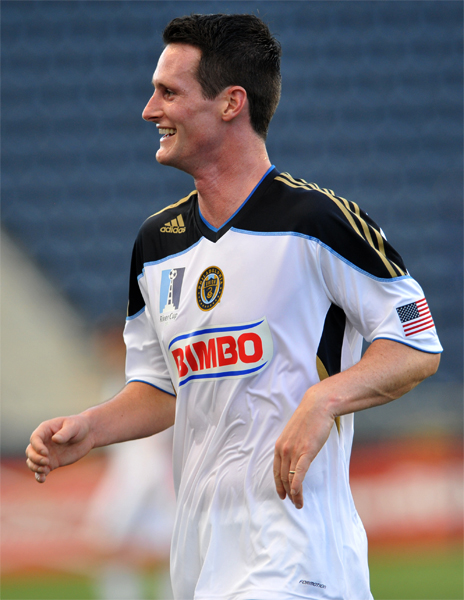 Brendan Burke having a good time out on the pitch.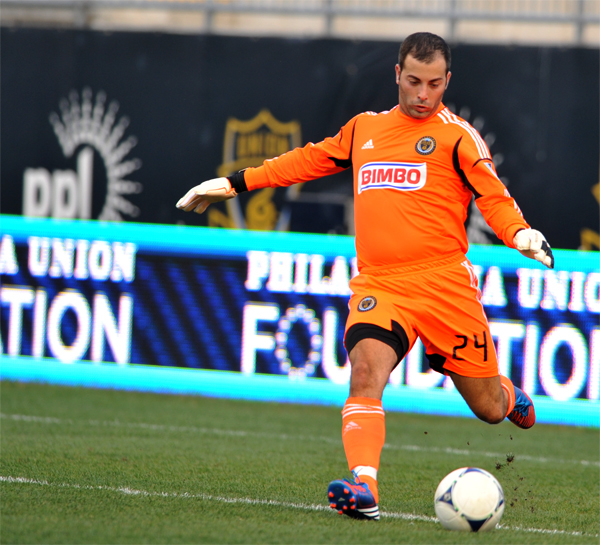 Mike Quarino had a stellar day, keeping a clean sheet.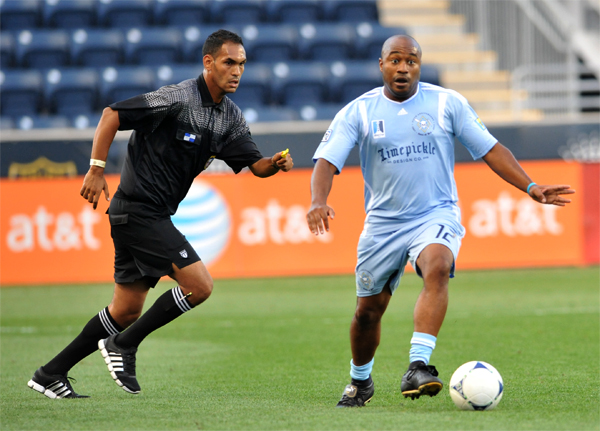 Kerith looks to get the ball up field.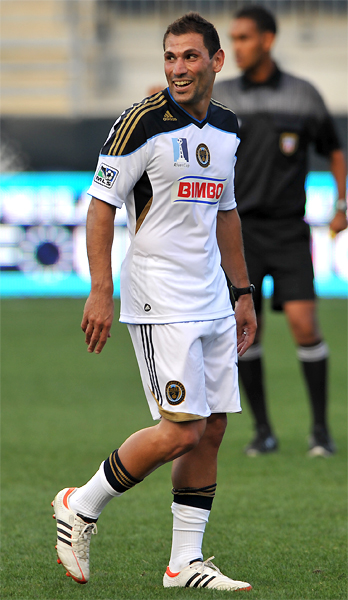 Rob Vartughian has a laugh.
Plenty of Union players came out to show support.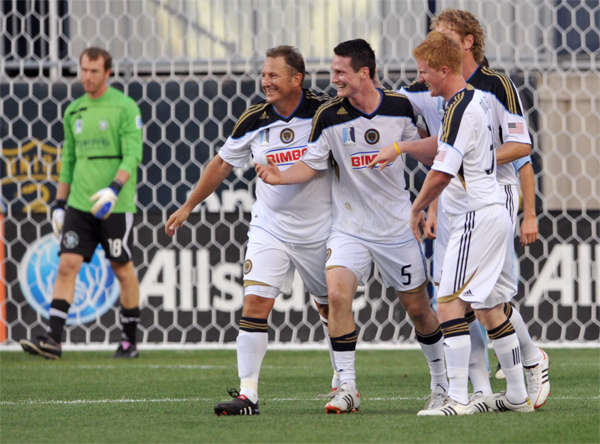 Burke celebrates his goal, bringing the the score to 2-0.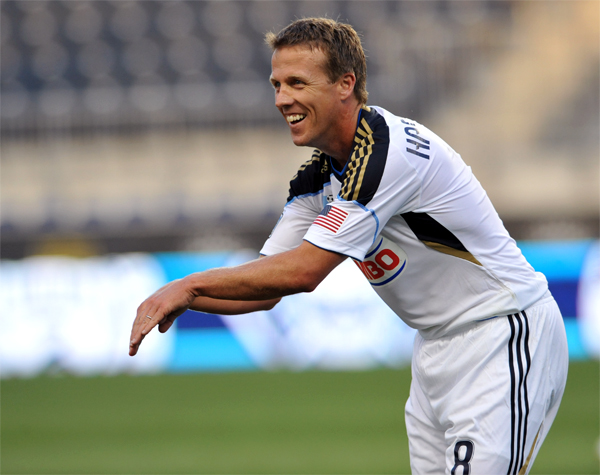 Hackworth does his best Ronaldo impression.
David Ortega drives towards the goal.
The battle never stopped between the teams.
Brendan Burke is taken away with a bad ankle sprain.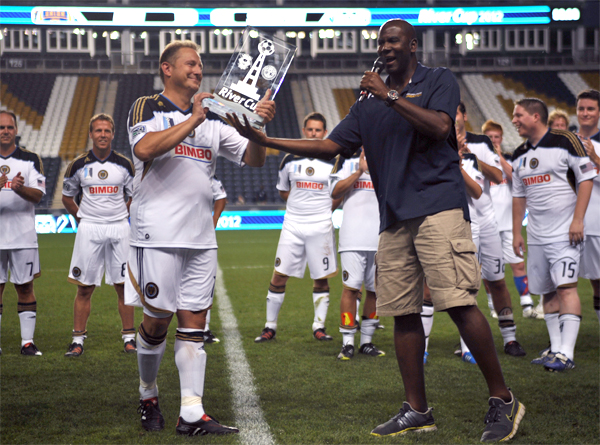 The River Cup trophy is awarded to the FO for a second year in a row.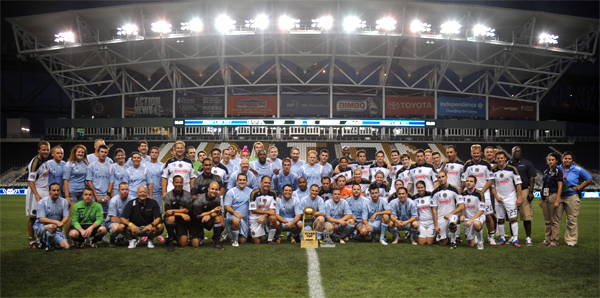 The teams put in a great effort for a great cause.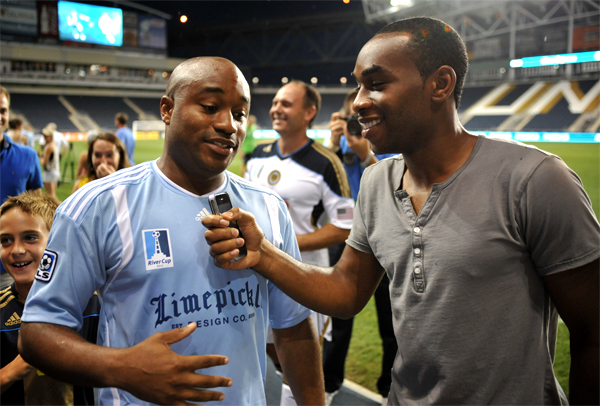 Tables are turned as Amobi Okugo drops the mic on Kerith Gabriel.
For additional photos please check out Earl Gardner's Flickr page.