PSP photographer Barb Colligon traveled down to Washington DC on a rainy and gloomy day.  She met up with the Sons of Ben as the Philadelphia Union prepared to take on DC United. Here's a look at what she saw.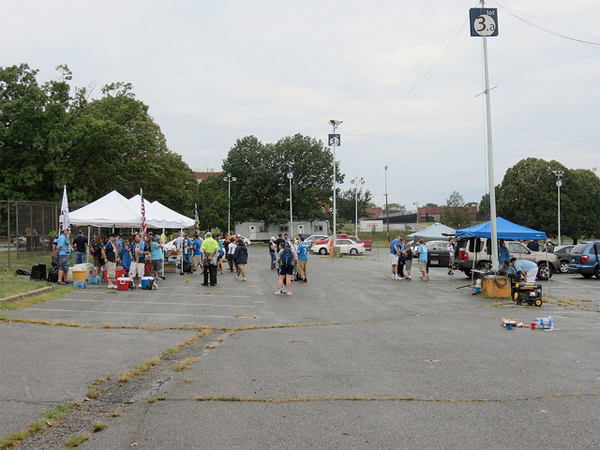 Folks from one bus load and several cars gathered in the rain for a bit of pre-game tailgating.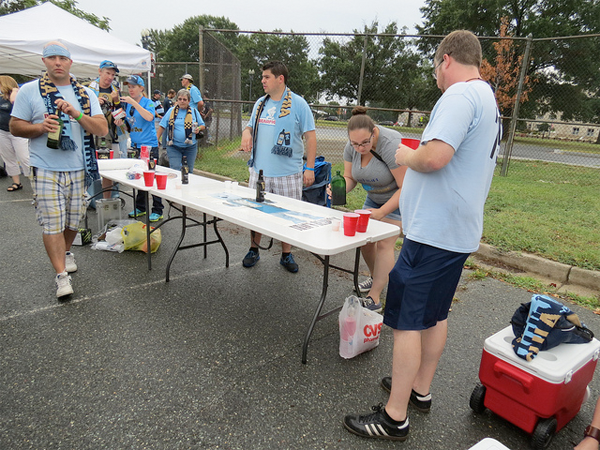 The rain cleared up just in time for bearfighting.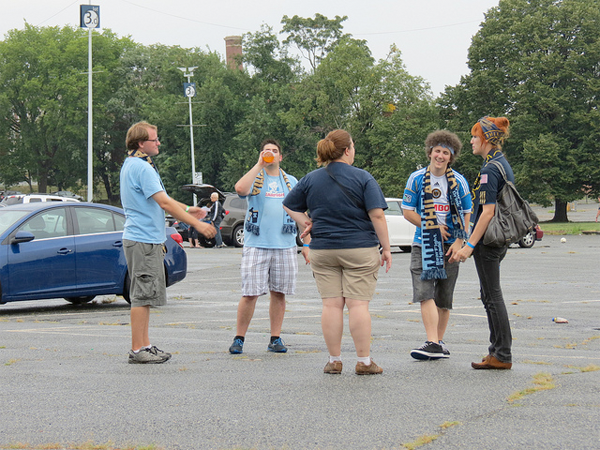 Friends gathered and celebrated Kevin's birthday.
Kieran proposed (and Harmony said, "Yes!").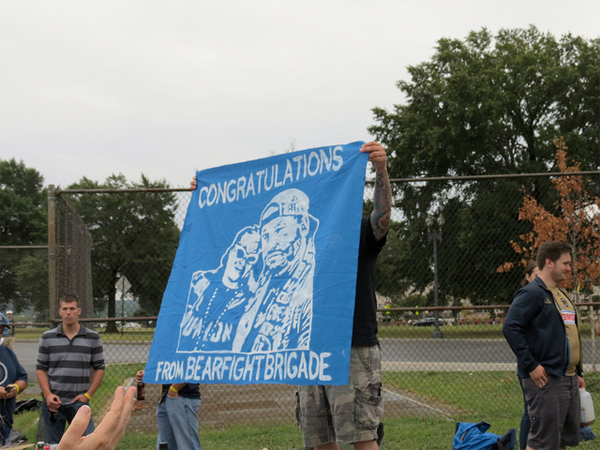 Congratulations from the Bearfight Brigade.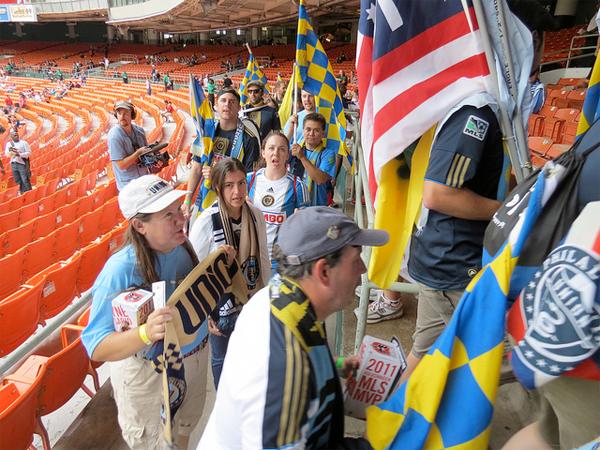 Taking over the otherwise empty RFK.
Cruz, in his first game for the Union, already gets some love!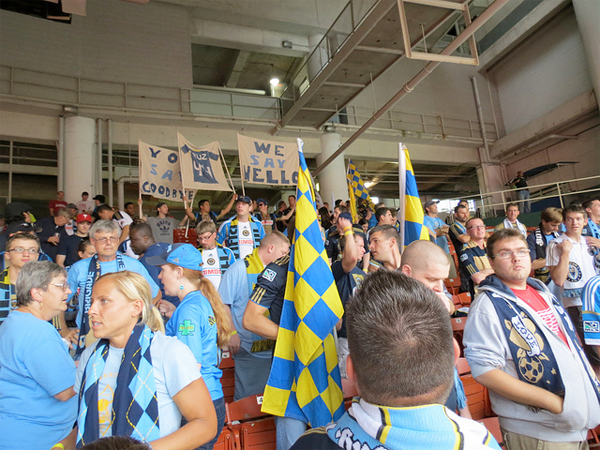 Filling up the stands quite nicely.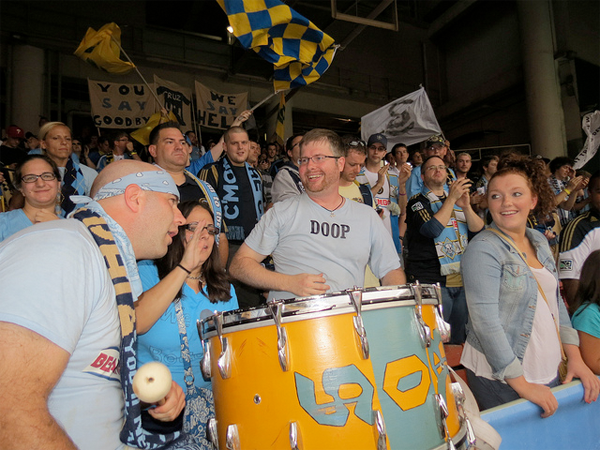 Banging the drum!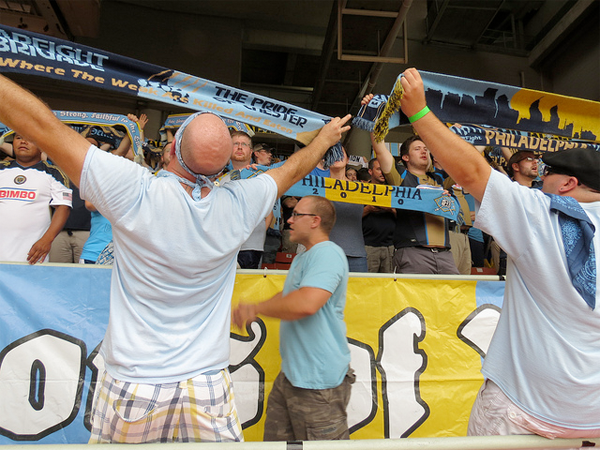 Scarves up at 20:10
Kelly providing the visual aide for a new chant by the Sons of Ben.
Elation as DeRosario cracks under pressure and can't do it twice.
Hack and Jack applaud their support.
As do the Farfan brothers and Hoppenot.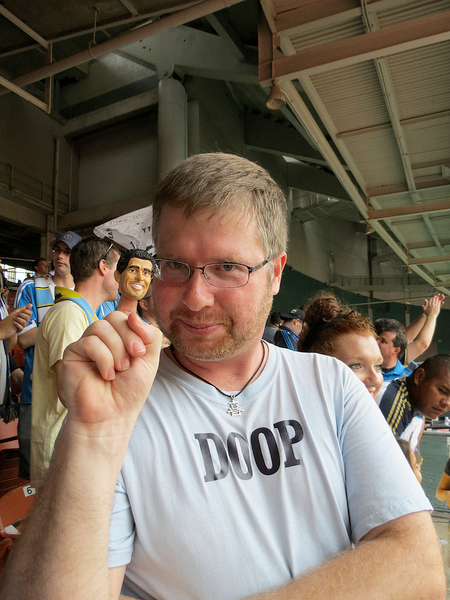 See you next time De Ro!
For more photos from the game, check out Barb's Flickr stream.