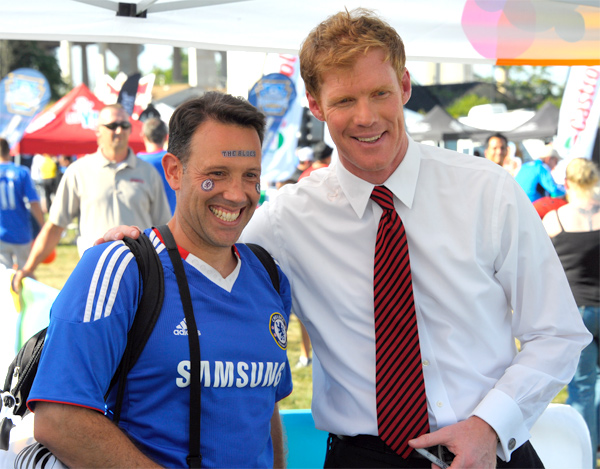 Alexi Lalas poses with a Chelsea supporter.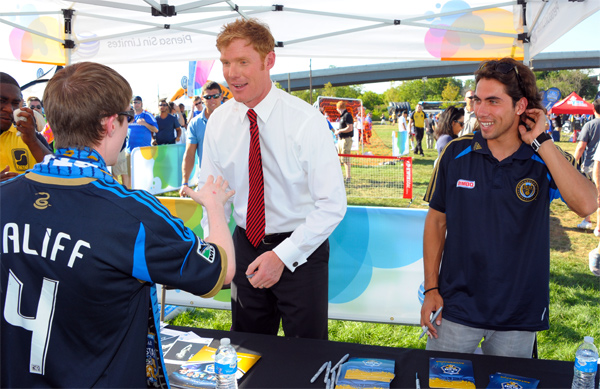 Alexi and Gabe Farfan greet the fans.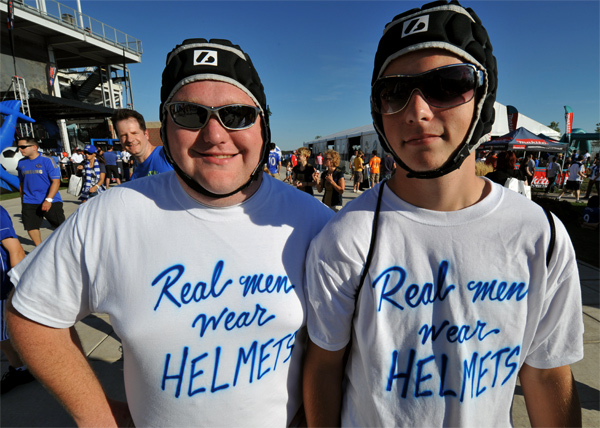 Petr Cech had a few fans in the house.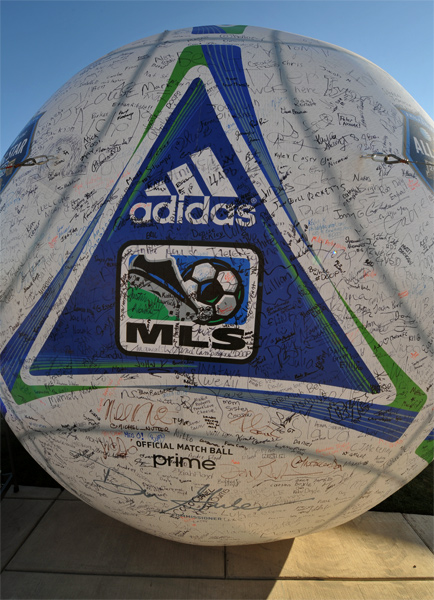 The Giant Ball collected many signatures on its way around the city.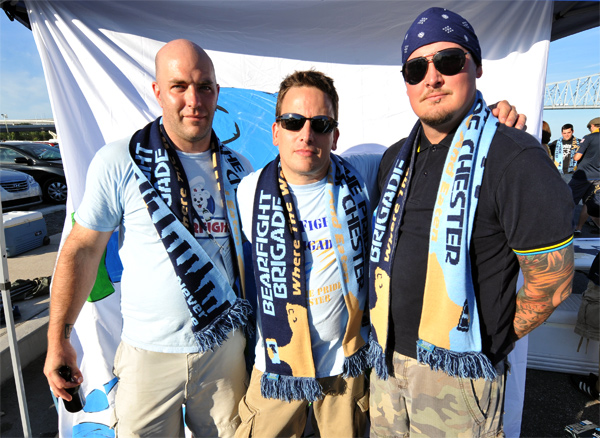 The Bearfight Brigade had their version of the All-Star Bearfight featuring guest judge Gabe Farfan.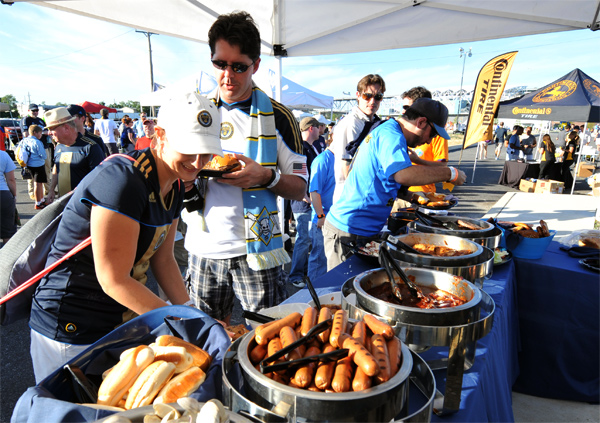 The Sons of Ben had a quality selection of tailgate food.
Let's combine pool and soccer with beer.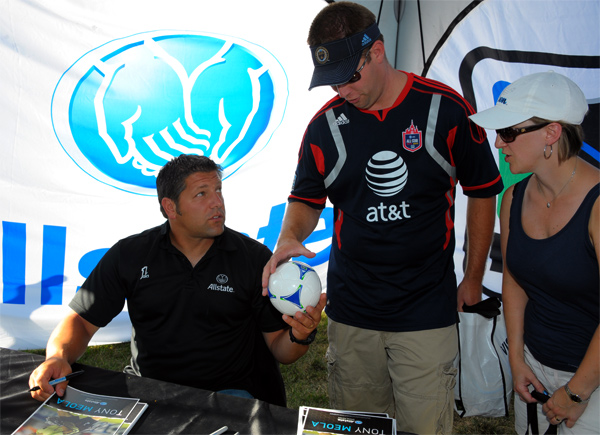 Allstate sponsored a fundraiser for the Starfinder Foundation featuring Tony Meola.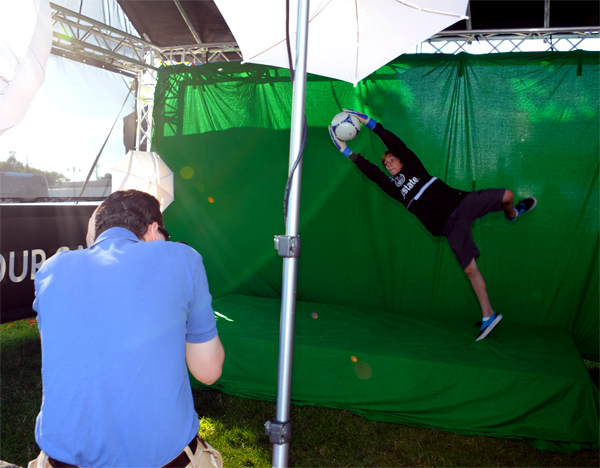 Allstate donated $100 for every fan who made a "Dive for Charity".
Large crowds filled the concourse around PPL Park.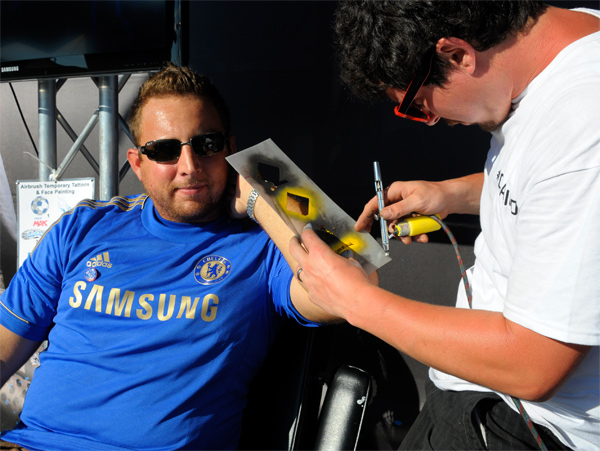 Fans could get temporary tattoos put on at one booth.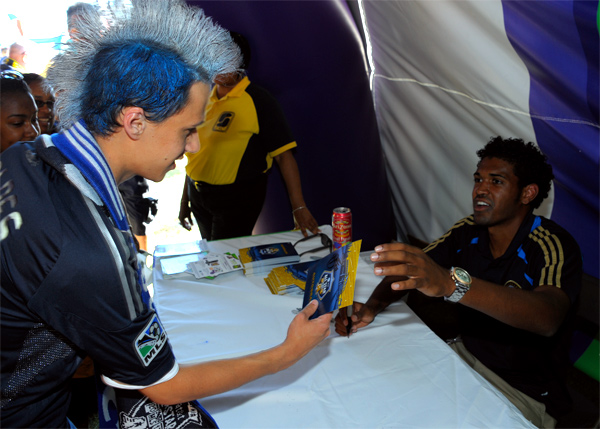 Sheanon Williams signs an autograph for Union fan Billy Myers.
Fans could get their photo take alongside the Champions League and FA Cup trophies.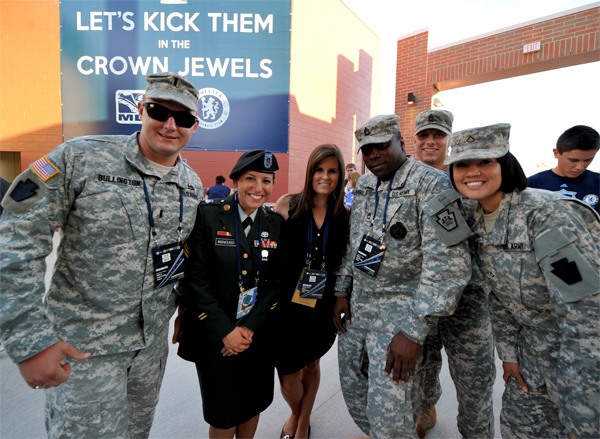 The MLS donated many tickets to deserving military personnel.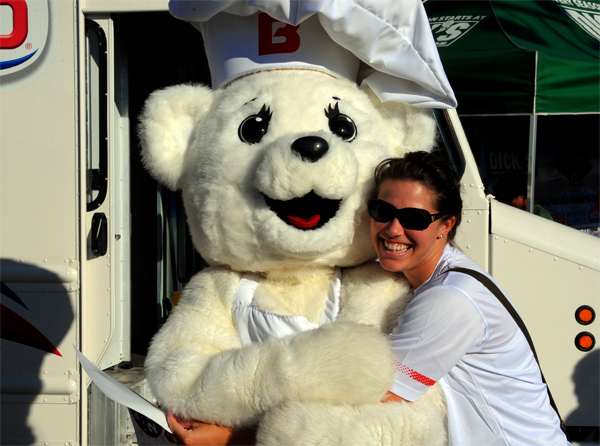 The Bimbo Bear gets some love.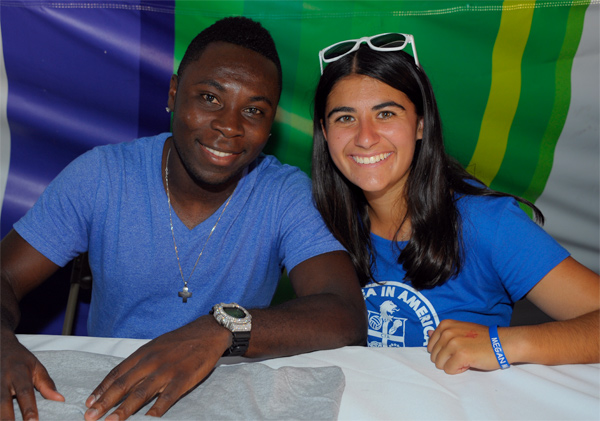 Freddy Adu took time to sign autographs and pose for photographs.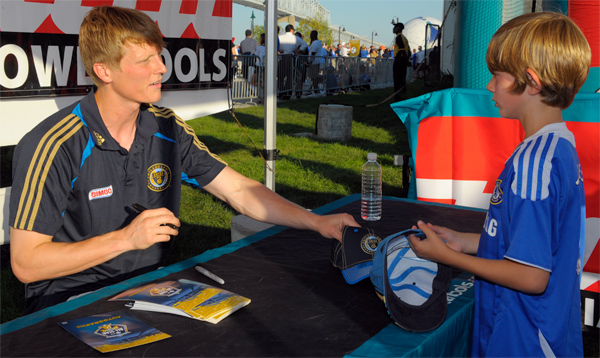 Chase Harrison signs an autograph for a young fan.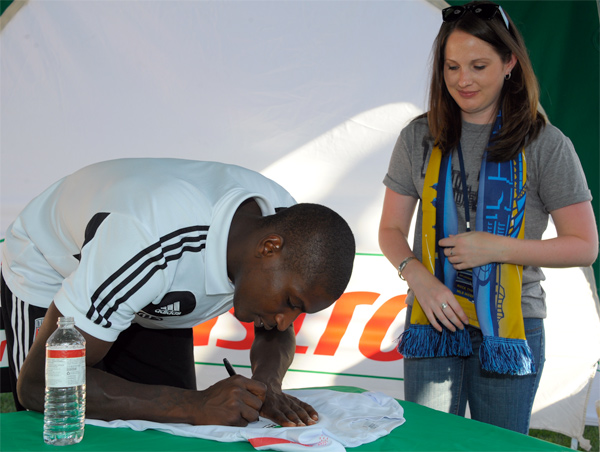 DC United goalkeeper Bill Hamid was also on hand.
The ladies lined up for pictures with Chris Albright.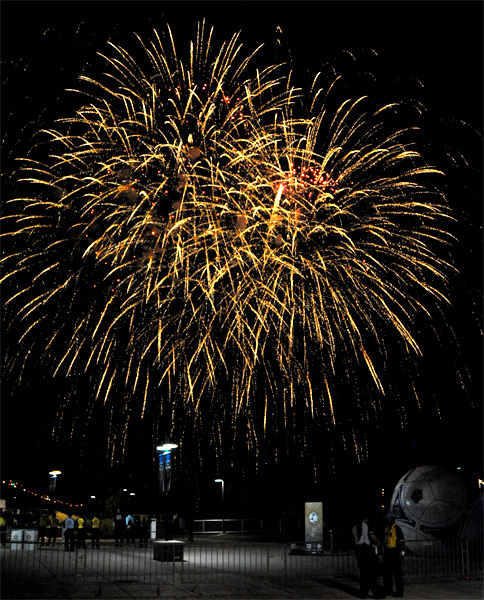 The half-time fireworks amazed the crowds.
For additional photos please check out Earl Gardner's Flickr page.