Editor's note: When she wasn't helping to volunteer with KaBOOM!, the Philadelphia Union Foundation, MLS W.O.R.K.S, the Chester Upland School District, and Chester City United on Tuesday at Science and Discovery High School in Chester, PSP photographer Barb Colligon found some time to document her fellow volunteers' hard work. Here's a look at what she saw.
Sign in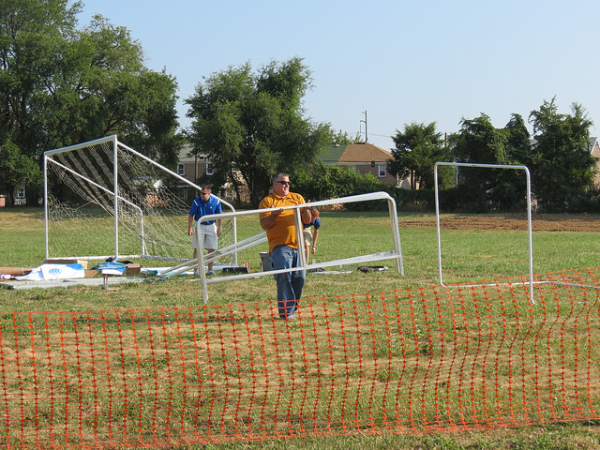 Work begins
Finishing touches on new picnic benches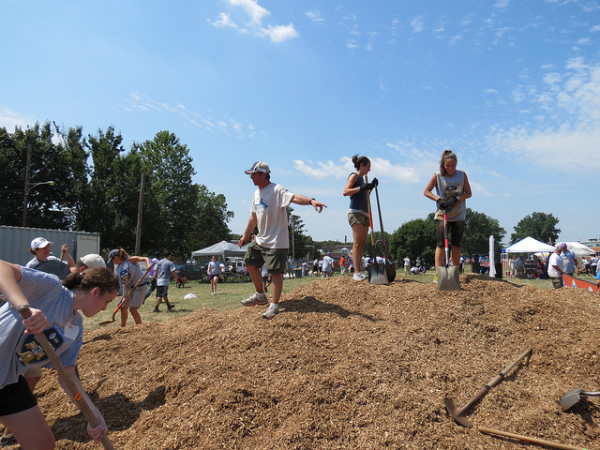 Spreading the mulch takes many hands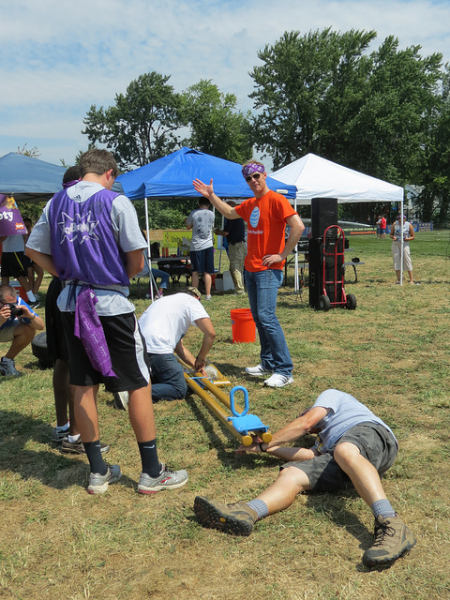 Hello Alexi
Climb it to the top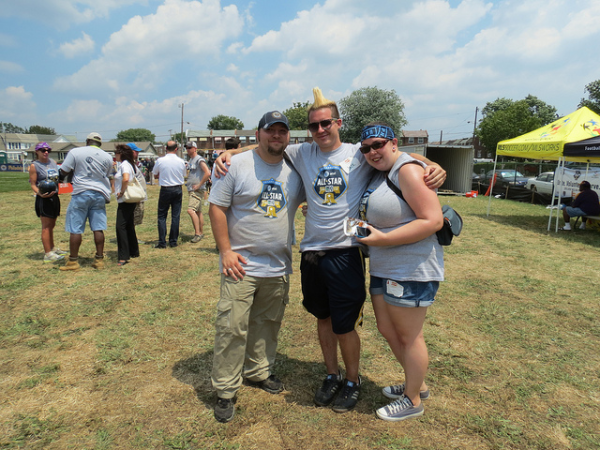 Dedicated fans
You may recognize these folks
Who wants to run some drills with Johnson and Beckerman?
Hack and Brad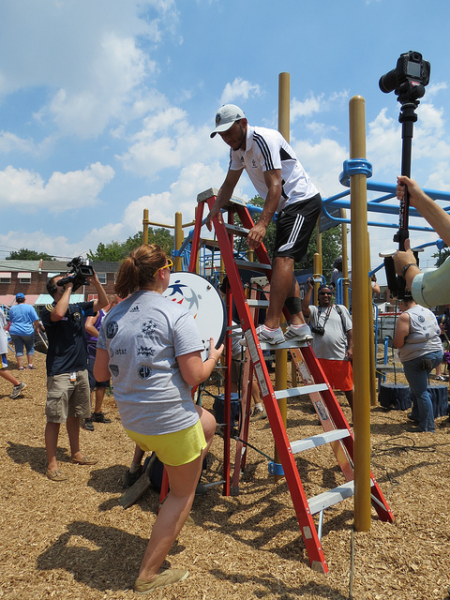 Valdés caps the project
Nick Sakiewicz says a few words before the dedication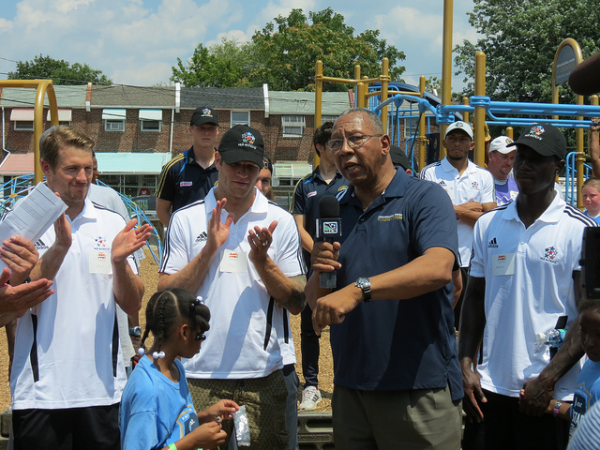 Mayor Linder has some words to say, too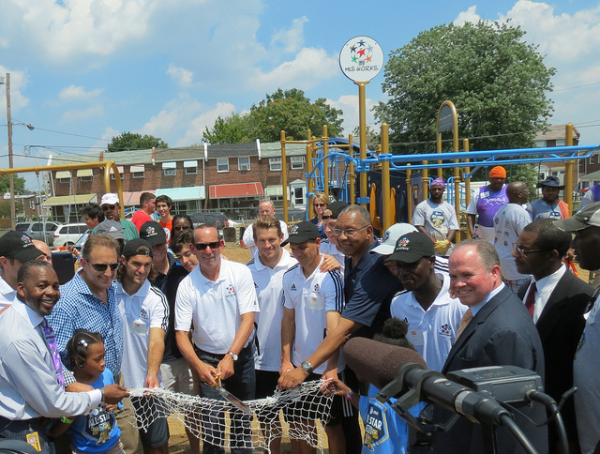 This playground is now open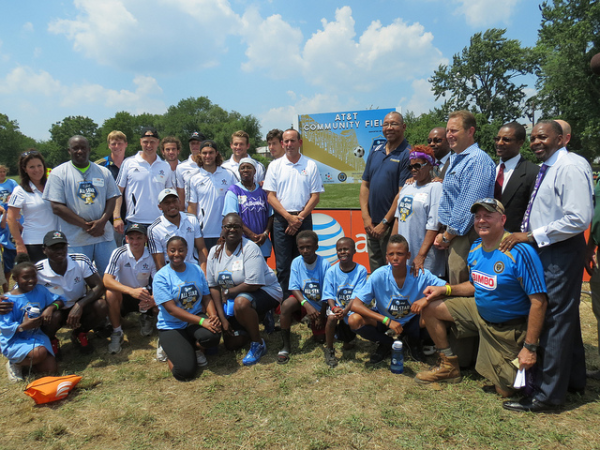 Proud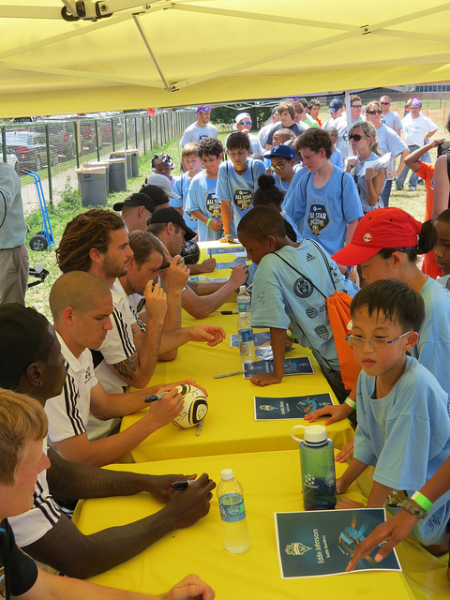 Autograph session
You deserve our applause…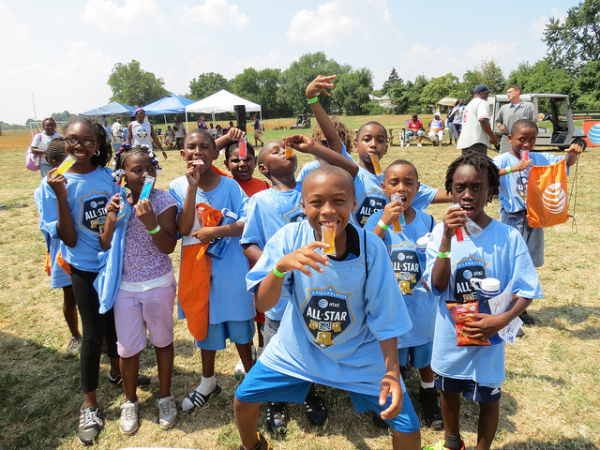 …because this is who it is all about
For more photos, check out Barb's Flickr photostream