PSP photographer Michael Long was on the sidelines for the Philadelphia Union's loss to New York Red Bulls. Here's a look at what he saw.

The first half became physical quickly as both teams battled to establish the tempo of the game.

The Red Bulls started to create opportunities, bringing the play to MacMath's doorstep early and often.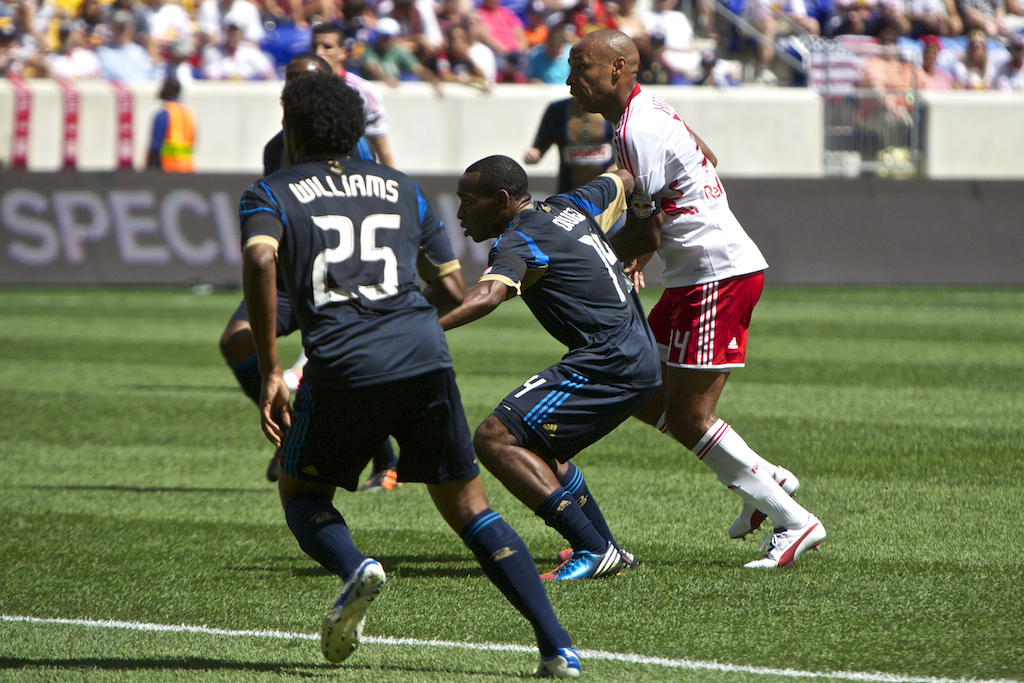 Sheanon Williams, Amobi Okugo, and Theirry Henry jockey for the ball.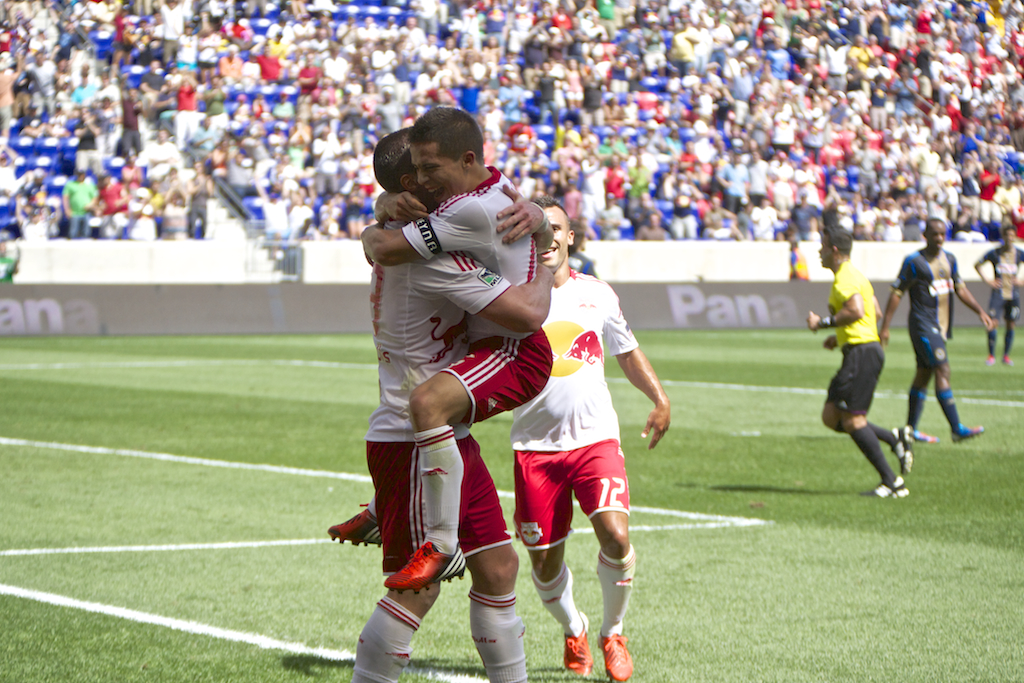 Red Bull's celebrate Kenny Cooper's first goal.

Martinez battles for the ball.

Hoppenot is fast, fast enough to earn an uncalled jersey pull by Wilman Conde.

Hoppenot continues to drive to goal.

Sebastien Le Toux says hello to former team mate Gabriel Farfan.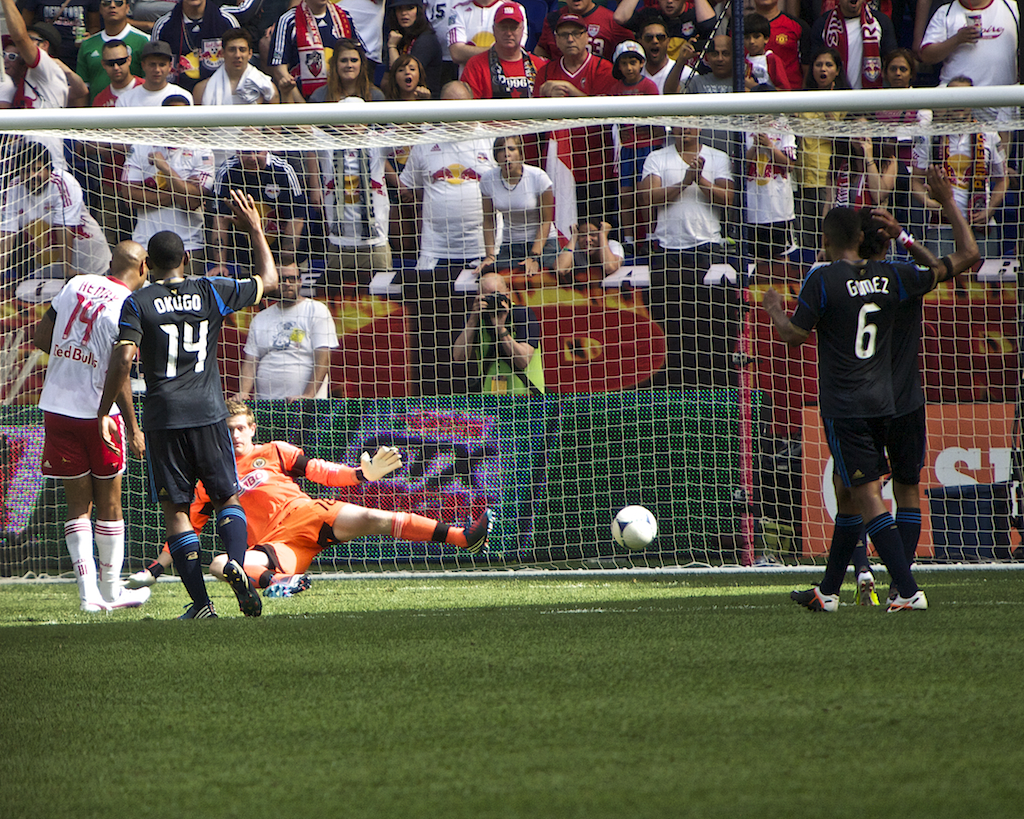 Sorry Henry, that's offside.