PSP photographer Paul Rudderow was on hand for Saturday night's Philadelphia Union 2-1 victory over the expansion Montreal Impact at PPL Park. It was a dramatic stoppage time winner from Carlos Valdes which gave the Union a last minute win. Here's a look at what he saw.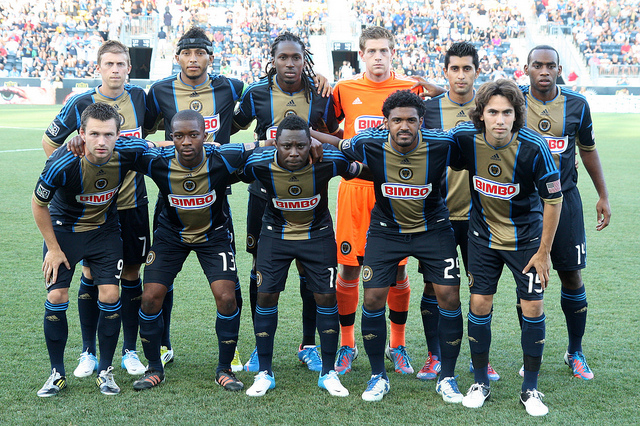 Starting XI.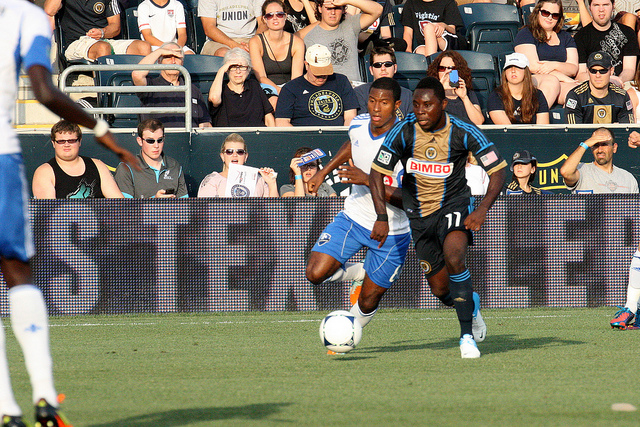 Freddy Adu works to get something started in the first half.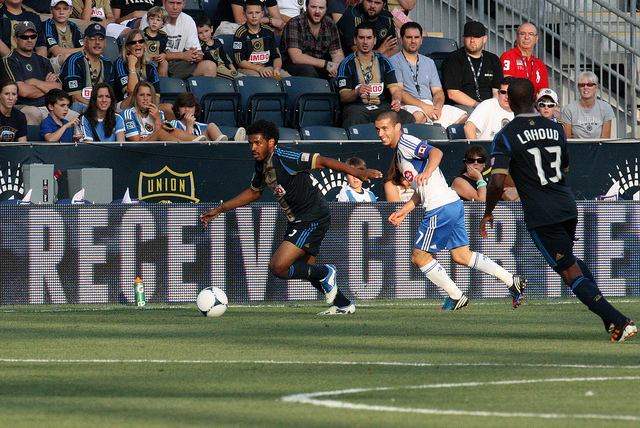 Sheanon Williams turning quickly up field.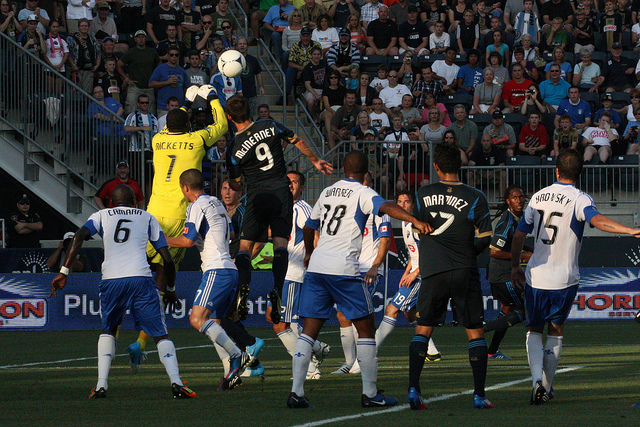 Jack McInerney goes up for the header.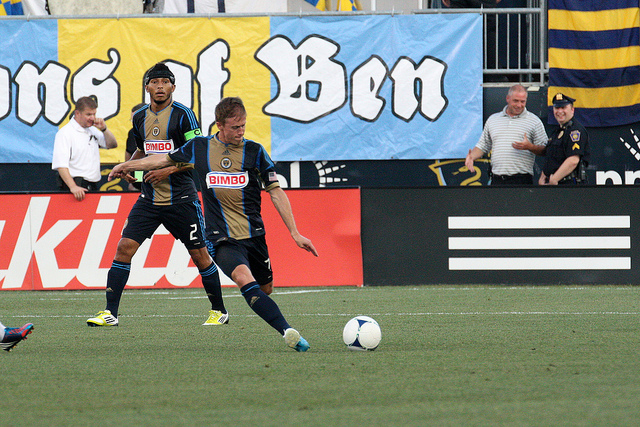 The ever present Brian Carroll, clearing from danger.
Did anyone see the shot from the grassy knoll?
Zac MacMath rises for one of a number of saves.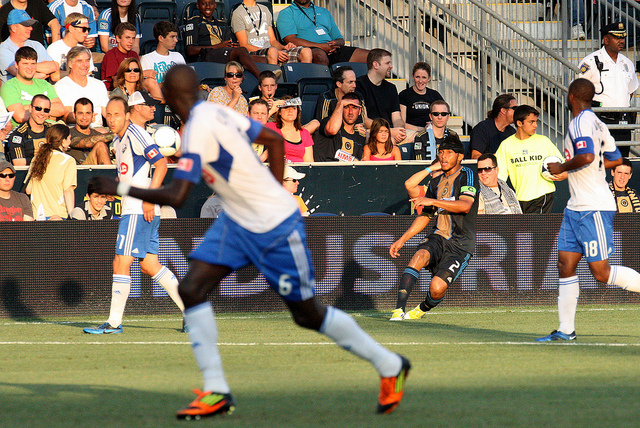 Carlos Valdes clears into the back of Justin Mapp.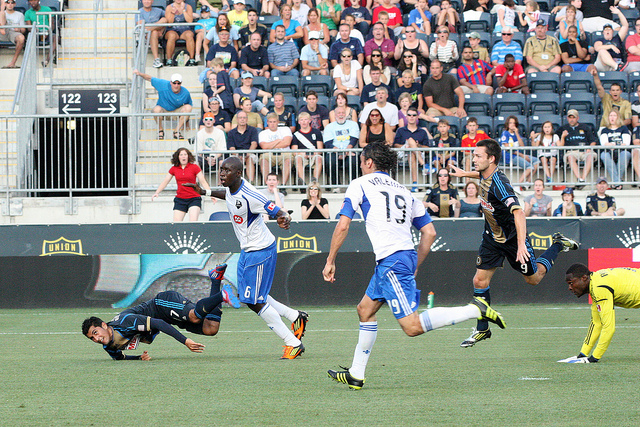 Josue Martinez is tripped up on the way to goal.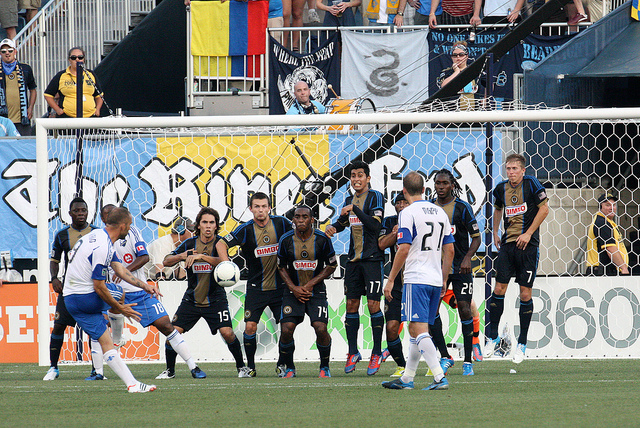 The Union put up a solid wall.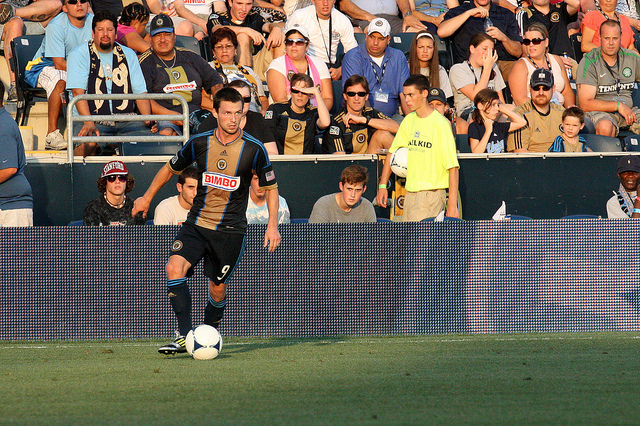 McInerney surveys the field.
Mapp made his first return to PPL Park as an Impact player.
Martinez gets a little push after a header.
MacMath with another high save.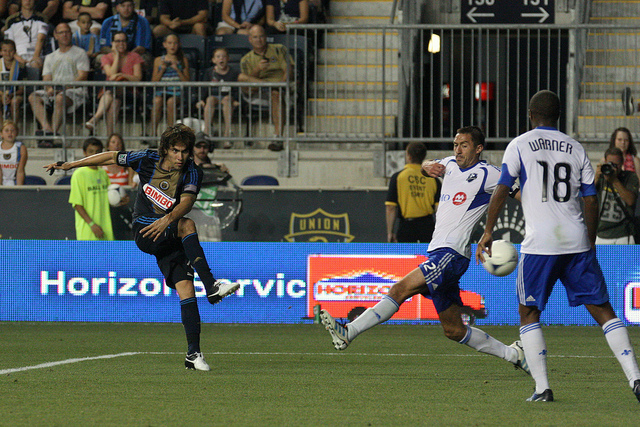 Gabriel Farfan shoots on goal after a terrific bit of footwork at the edge of the box.
Antoine Hoppenot turns the burners up field.
No white shirts but a lot of closed eyes.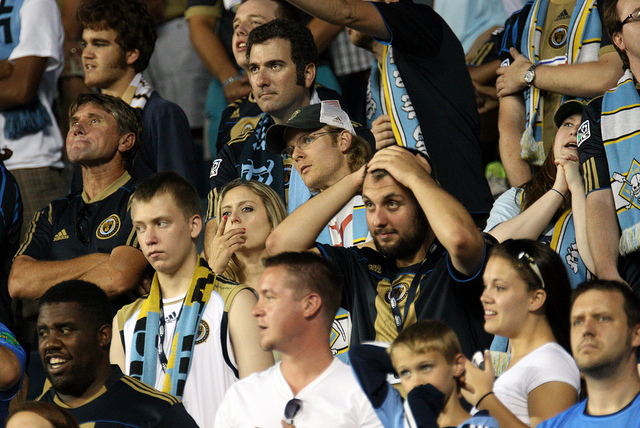 The Sons of Ben were not happy about the Union's own goal.
MacMath stops a chance from Marco Di Vaio.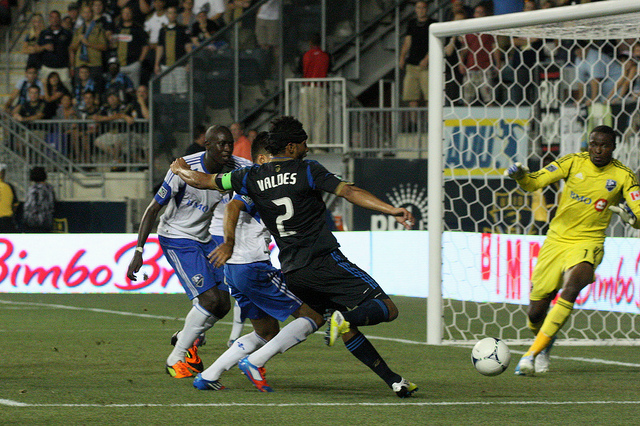 Valdes with the game winner.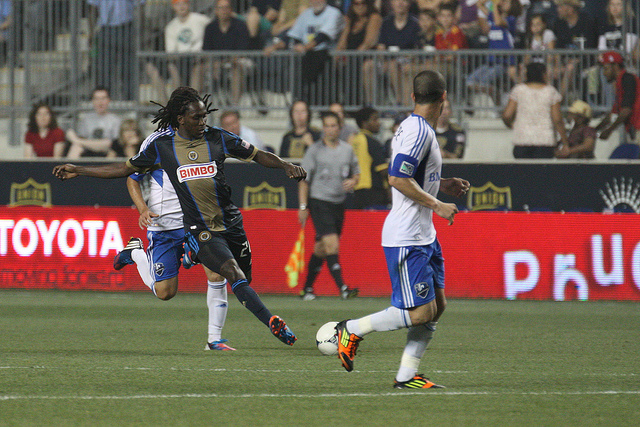 Keon Daniel with a late goal attempt.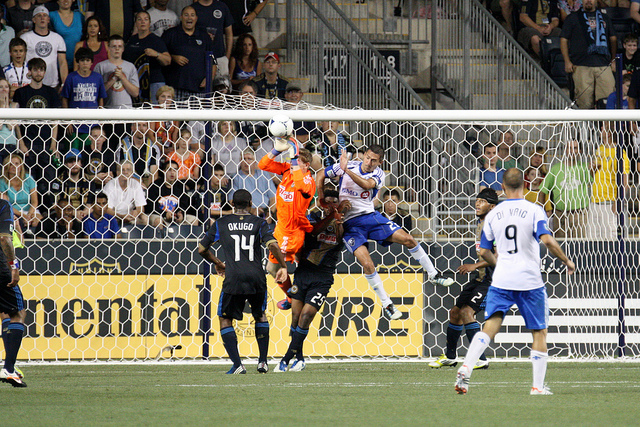 Montreal kept up the pressure on MacMath.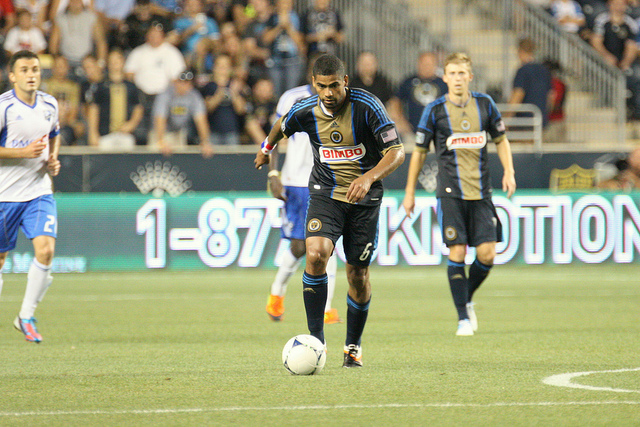 Gabriel Gomez had a strong performance off the bench.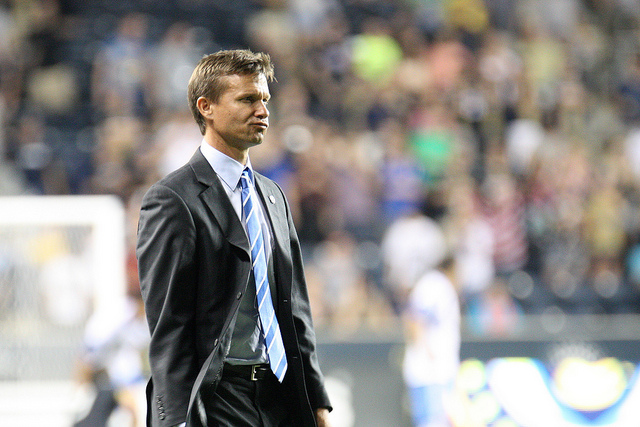 Montreal's coach Jesse Marsch didn't like the outcome of the game.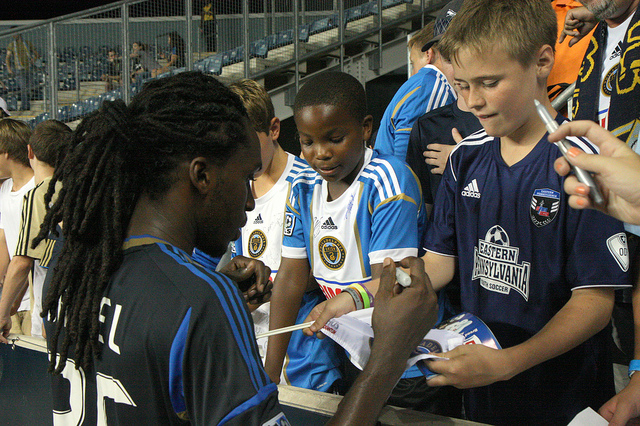 Daniel spent time after the game with some happy fans.
For more photos, check out Paul's Flickr page.