The opening of a great day of Union soccer.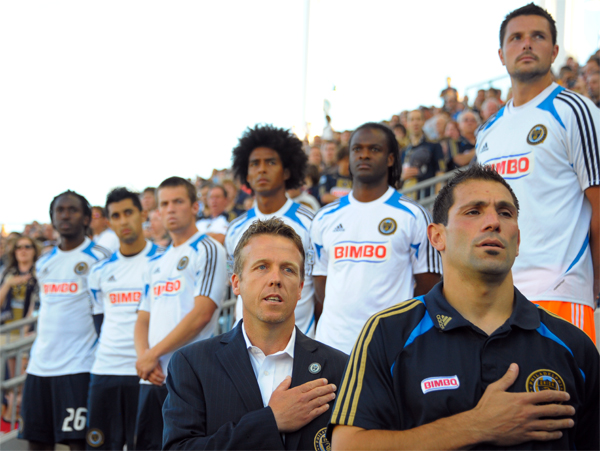 The coaching staff and bench take in the national anthem.
Not many changes in this week's starting line up.
Lionard Pajoy's back heel sets up…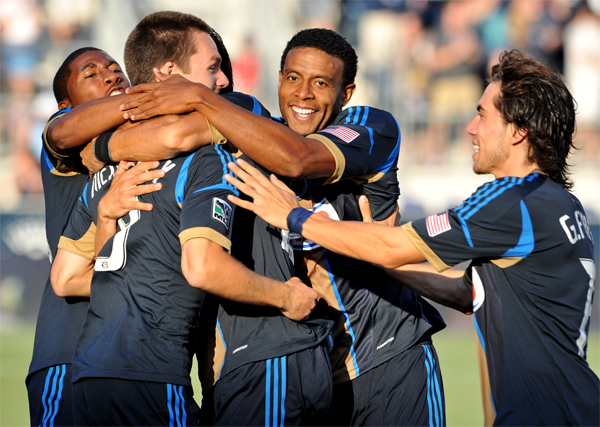 …an early goal by Jack McInerney.
Gabriel Farfan charges up the wing.
Freddy Adu and Raymon Gaddis do their best to shut down SKC.
Gabriel Farfan gets taken out by Kei Kamara for the first of many times during the match.
Jack Mac takes the loose ball in front of Rutger Hauer and puts it in the back of the net for his 2nd goal of the night.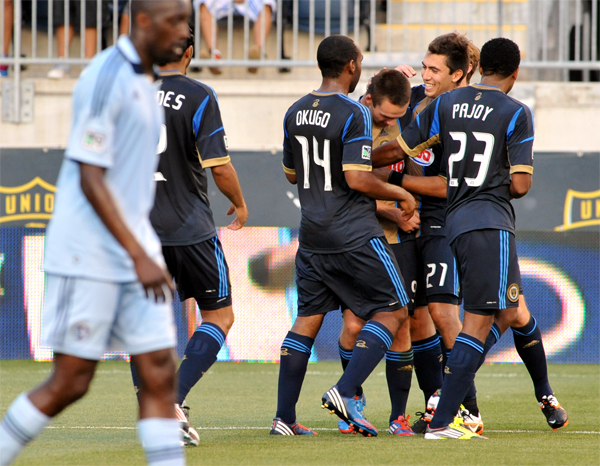 Jack's brace is cause for celebration at PPL Park.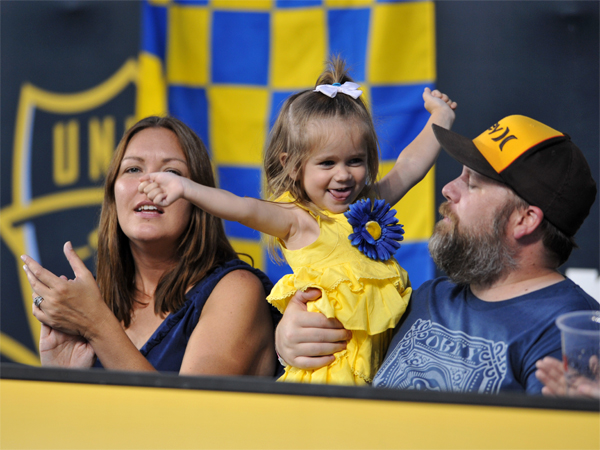 Even the youngest fans realize what a great day it is.
Lionard Pajoy and Aurelien Collin battle for the incoming ball.
Jack McInerney had one his best days in a Union uniform.
Michael Farfan gets crunched in the air.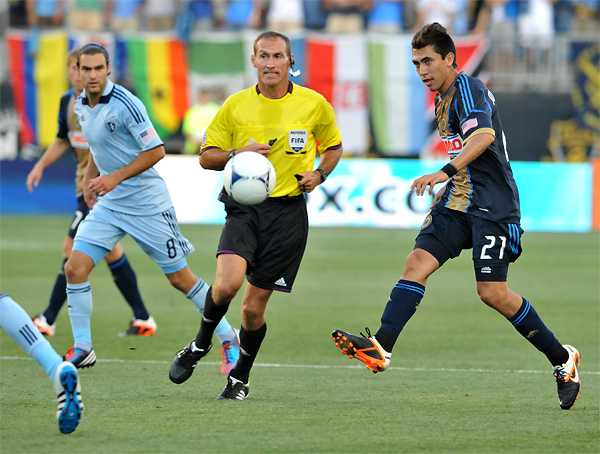 Marfan moves the ball up the pitch on his and Gabe's birthday.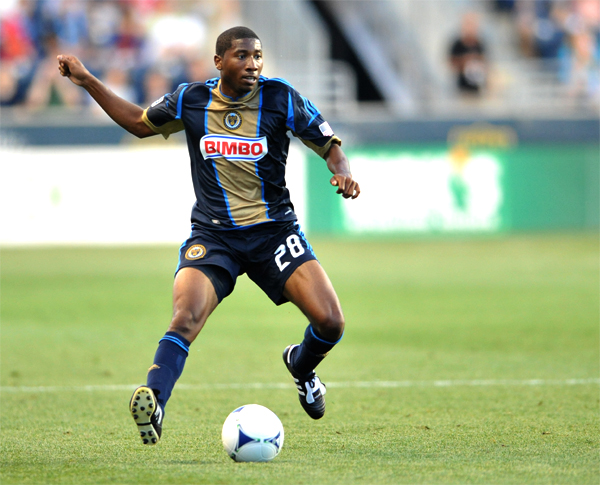 Ray Gaddis, filling in for an injured Sheanon Williams, runs up the wing.
Lionard Pajoy questions the call of the ref.
"See that goal down there? It was talking smack about you. Are you going to let it get away with that?"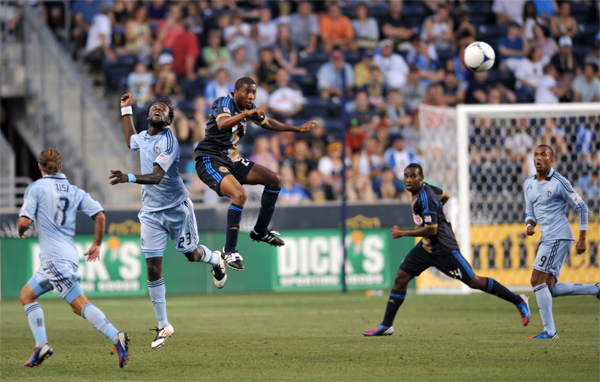 Gaddis clears the ball in the air.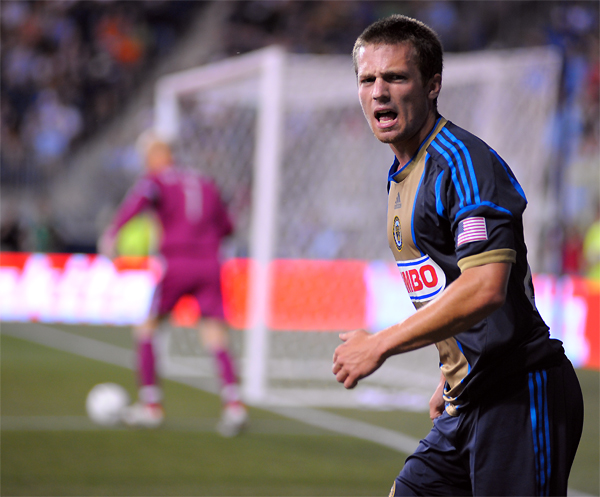 Antoine Hoppenot lets the linesman know about his incompetence.
Michael Lahoud looks on as Kei Kamara goes up for a header.
The River End erupts after Lionard Pajoy converts his penalty kick.
Zac MacMath makes a late save to keep a clean sheet.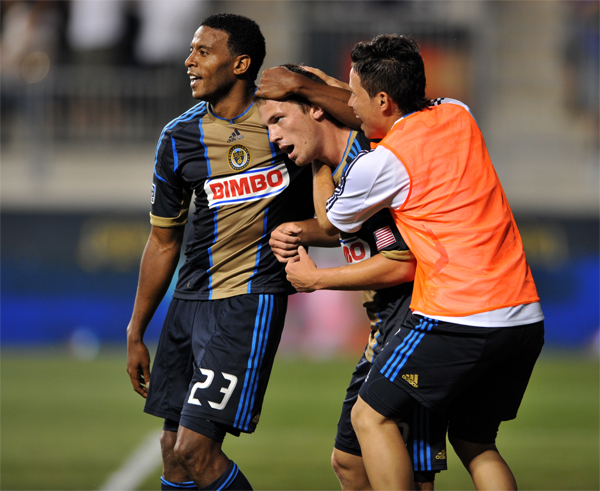 Roger Torres and Pajoy join Antoine Hoppenot in celebrating his first MLS goal.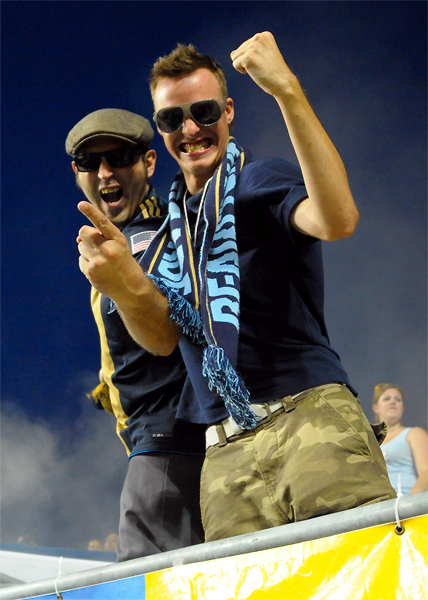 Joy has returned to the River End for Capo's Andy Pace and Lucas Murray.
The little sub that could but couldn't because the match ran out of time. Hopefully we'll be seeing his return during the next match.

For additional photos please check out Earl Gardner's Flickr page.