After the Danny Califf trade went down, fans quickly realized that they wouldn't be seeing him anytime soon since the Union don't play Chivas at home this year. Interestingly enough, Chivas were set to play the Pink Cows in Harrison, NJ shortly after the trade. A group of fans (including myself) made the decision to head up the Turnpike and go undercover into the Bedpan to show support for the Union's former captain.
Tickets were easily secured in the 4th row behind goal for $23 two days before the match. We could have secured about 14, 000 tickets, but trying to find that many people wanting to go the Red Bull Arena is nearly an impossible feat even with $10 parking.
Once the group arrived in Harrison, a sense of filth was felt amongst everyone. Sure, it was nothing that some bleach and a shower couldn't take care of, but being in enemy territory with the Union nowhere in sight was a strange feeling. While it was a hassle-free experience, we were given some odd looks when one person in the group expressed how she really felt about Kenny Cooper and when we didn't stand up and cheer for the Red Bulls' lone goal in the 1–1 draw.
It was great to see a miraculously healthy Danny Califf get another start with Chivas — he spent most of the night marking Thierry Henry and put in a solid performance — just not so great to see him Chivas colors.
After the match, he was scanning the crowd and eventually saw us and our "Bearfight Legend" sign. He first stopped by to say hello to his wife Erin and then made his way over to say hello to his faithful Union fans. Happy to see us, he took the time to sign some autographs and take some pictures. He had a smile on his face and was very appreciative of everyone taking the time to come up and support him.
There's been a lot of discussion on loyalty in the last couple of weeks. Are you loyal to the team if you boo Peter Nowak during the intros at PPL Park? Are you loyal to the team by going to Red Bull Arena to support Danny while he plays with Chivas? I guess everyone has their reasons, be they good or bad.
For myself, I will always be loyal to my boys in blue.
But I also won't forget the people who gave their all and helped build something we all love. Showing up to support a player who has given so much to the team and its fans is something I will never shy away from.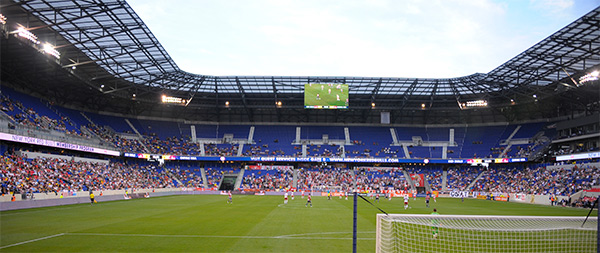 Never an empty seat in the Bedpan. Want to buy a bridge?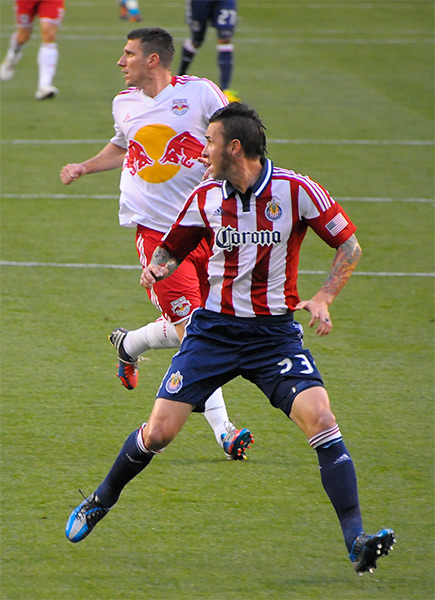 Danny Califf keeps on eye the ball as Kenny Cooper comes up from behind.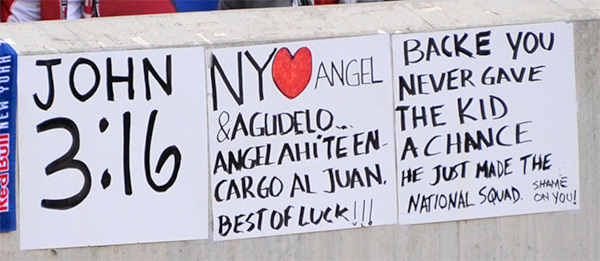 Red Bull fans make their feelings known about Angel and Agudelo's departures.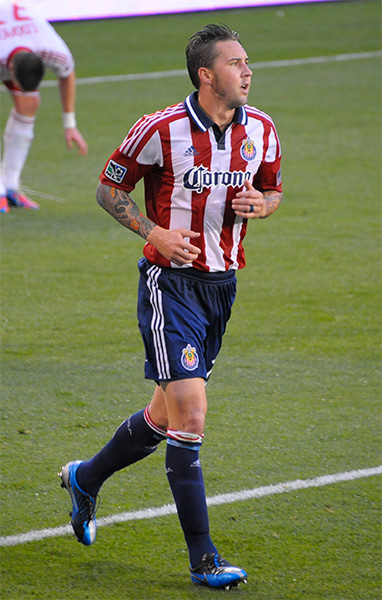 Danny gets in position for a set piece.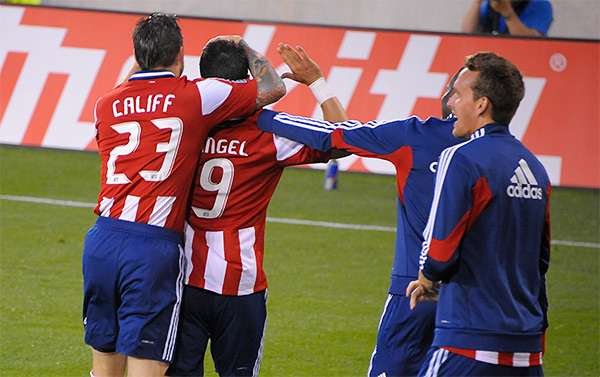 Danny congratulates Juan Pablo Angel on his goal.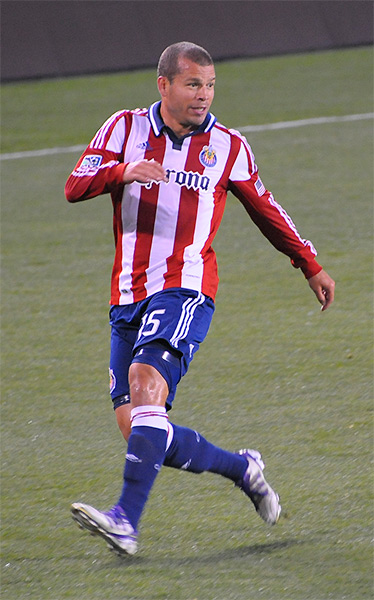 This guy looks familiar.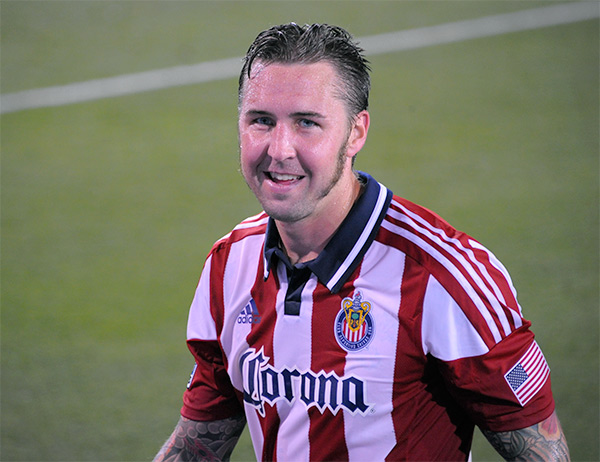 Captain Bearfight makes his way over to his fans.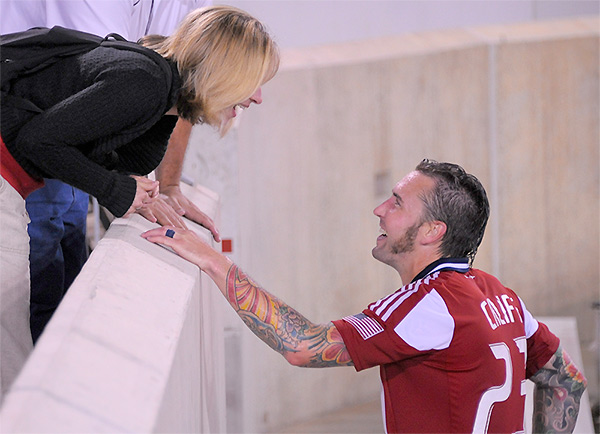 Danny catches a moment with his wife, Erin.
Always happy to sign some stuff and chat, Danny takes the time out to say hello and show his thanks. 
For additional photos please check out Earl Gardner's Flickr page.