Match summary by Eli Pearlman-Storch, photos by Paul Rudderow
Following the Union's first victory of the 2012 season, the Union reserves were forced to endure a rough beating against Columbus, losing 4-0.
With Aaron Schoenfeld handed the start at striker in the day's first team match, Emilio Renteria was still fresh for the reserves, with only 22 minutes played. Going up against the center back pairing of Porfirio Lopez and trialist Andrew Marshall from the Harrisburg City Islanders, Renteria proved too much to handle, scoring a first half hat trick. Second year midfielder Cole Grossman added a fourth first half tally and with the result already beyond doubt, tempers frayed as the half ended when Renteria and Jordan clashed following a tough tackle from the Union's rookie midfielder.
Both players were sent to the showers shortly before the interval, but the half time break did little to dampen the chippy atmosphere from the visitors, who looked to physically intimidated the smaller, less-experienced Union side whenever possible.
Nemanja Vukovic somehow was allowed to remain on the pitch after stamping on a prone Jack McInerney, but Tony Tchani and Justin Meram were both ejected and the Union finished the game with a 10-8 player advantage, though they were unable to breach Matt Lampson's goal.
Academy player Darius Madison came the closest to getting the Union on the scoreboard with two efforts from distance that Lampson did well to parry to safety. Jack McInerney also came close with a free kick that Lampson reacted well to, pushing it over the bar.
In the end, the halftime score became the final score, with the Union reserves dropping to 1-1-0 on the year.
Scoring Summary:
COL: Renteria '12
COL: Renteria '20 (Vukovic)
COL: Renteria '38 (Tchani)
COL: Grossman '41 (Renteria)
Misconduct Summary:
PHL: Hoppenot Yellow '43
COL: Renteria Red '45
PHL: Jordan Red '45
PHL: Hernandez Yellow '46
COL: Tchani Yellow '51
COL: Tchani Yellow '78 (ejection)
PHL: Pfeffer Yellow '84
COL: Meram Red '85
Philadelphia Union
Chris Konopka, Jimmy McLaughlin, Andrew Marshall*, Porfirio Lopez, Cristhian Hernandez (Colton Storm** '73), Amobi Okugo (Keegan Rosenberry** '64), Greg Jordan, Zach Pfeffer, Jack McInerney, Chandler Hoffman, Antoine Hoppenot (Darius Madison** '64).
Columbus Crew
Matt Lampson, Aubrey Perry, Carlos Mendes (Korey Veeder '46), Josh Williams, Nemanja Vukovic, Cole Grossman, Kevan George (Aaron Horton '46), Tony Tchani, Bernardo Anor (Moore** '65), Justin Meram, Emilio Renertia
Trialist – *
Academy Player – **
Here's PSP photographer Paul Rudderow's photo essay of Saturday's reserve match at PPL Park.
Chris Konopka with a save.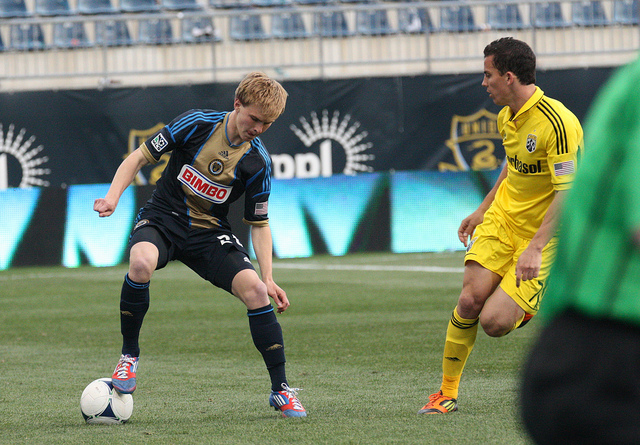 Jimmy McLaughlin on the ball.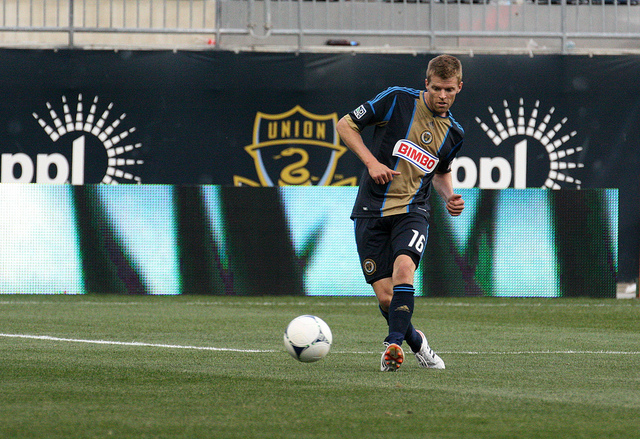 Harrisburg City Islanders' defender Andrew Marshall delivers a pass.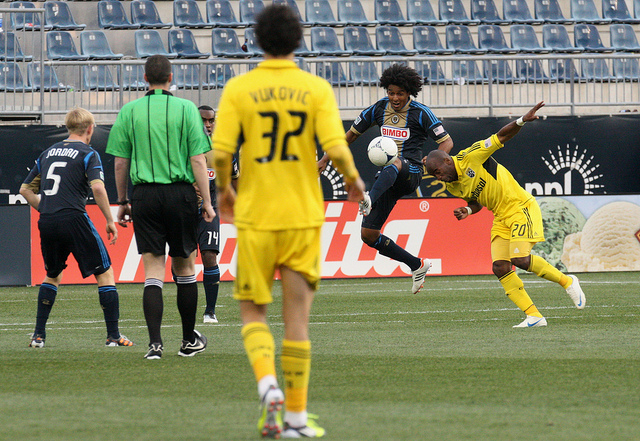 Porfirio Lopez with a flying challenge.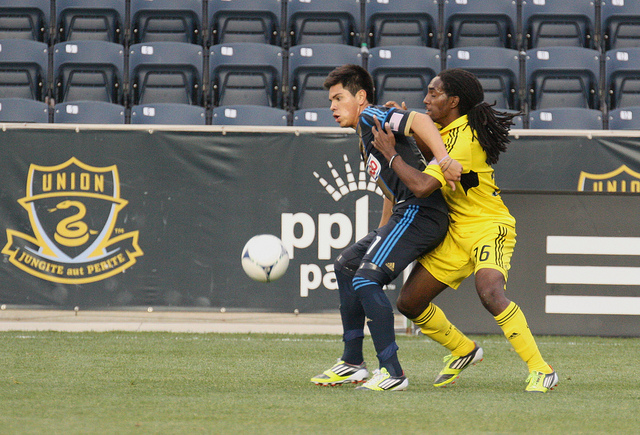 Cristhian Hernandez shields.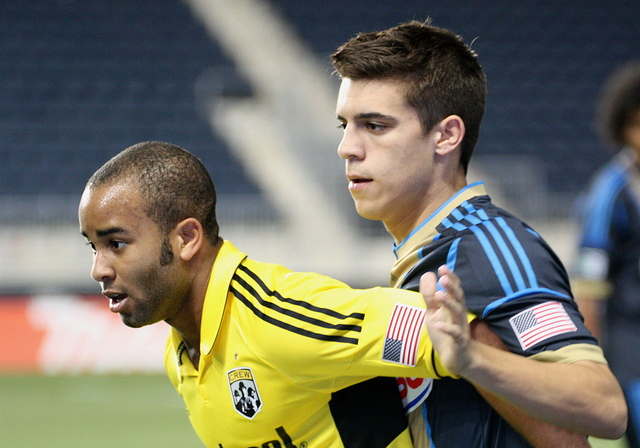 Academy player Colton Storm tries for position.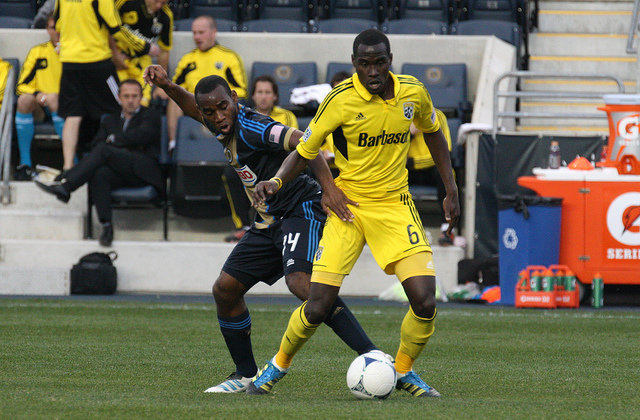 Amobi Okugo tries to dispossess.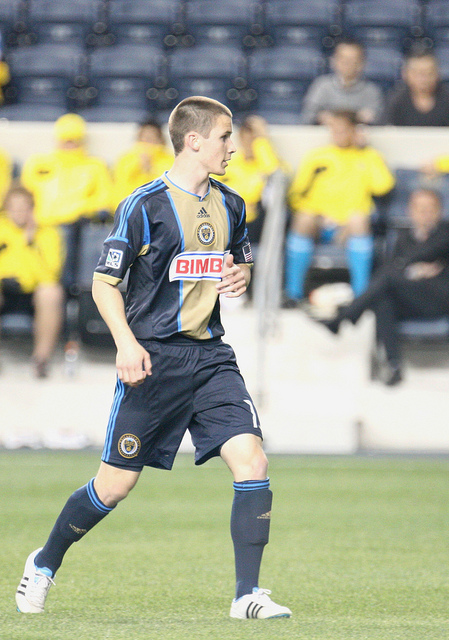 Academy player Keegan Rosenberry looks upfield.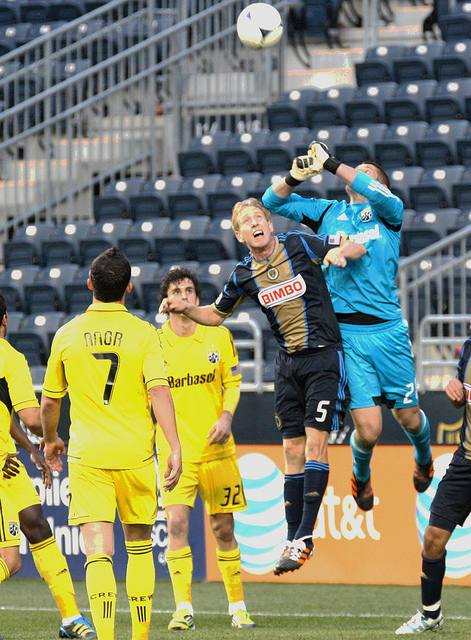 Jordan challenges for the cross.
Zach Pfeffer surveys.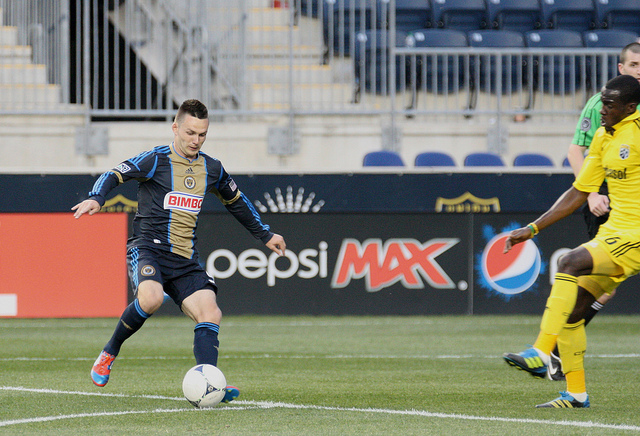 Jack McInerney looks to shoot.
Chandler Hoffman.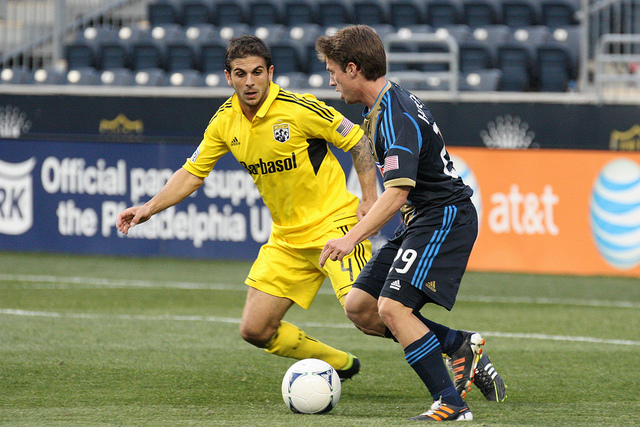 Antoine Hoppenot on the move.
Darius Madison delivers.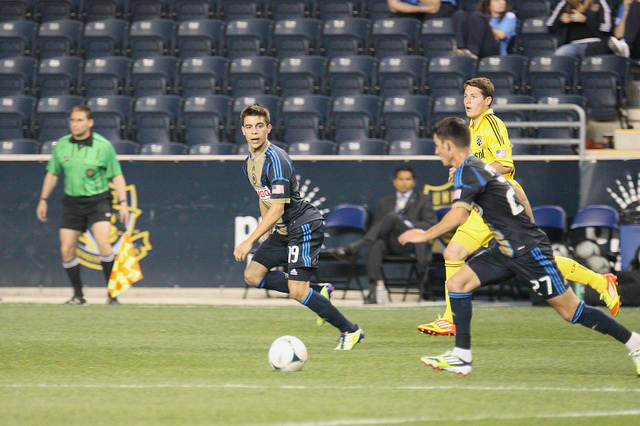 Pfeffer and Storm charge up field.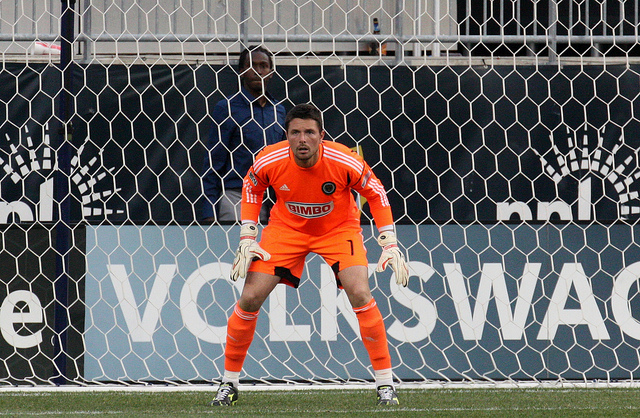 Konopka on the ready.
Okugo looks up field.
Jordan challenges.
Madison with position.
Roger Torres looks on from the stands.
To see more of Paul's photos go to his Flickr page.