The Philadelphia Union Reserves put on a dominating performance on Monday at Chester Park and PSP photographer Earl Gardner was on hand to capture the action.
Chase Harrison warms up before the match.
Chris Konopka looks on during warm ups.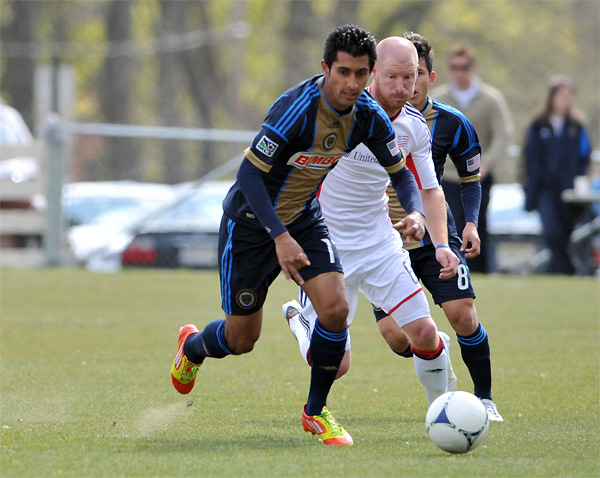 Josue Martinez had a great game with the Reserves, scoring two goals.
Roger Torres makes a run down field.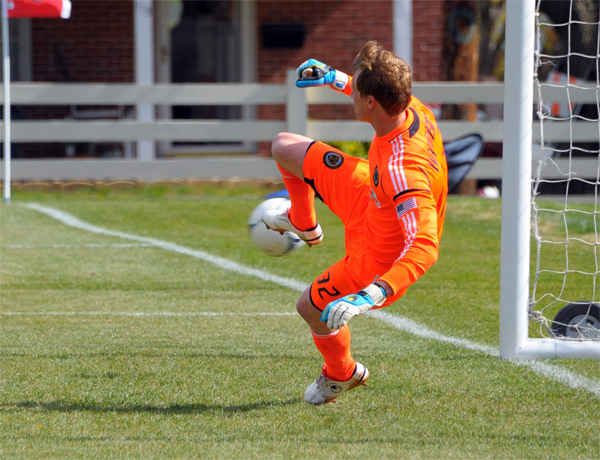 Chase Harrison goes the wrong way during Kenny Mansally's PK.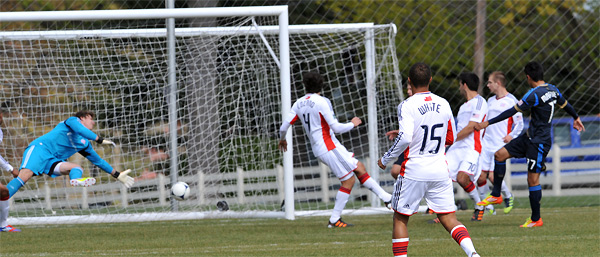 Josue Martinez scores his first of two goals for the day.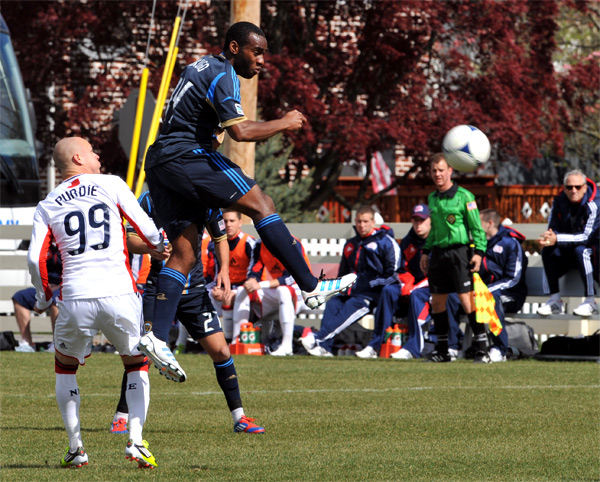 Amobi Okugo, who looked very strong at holding midfielder, heads down the ball.
Antoine Hoppenot protests the tackle of Roger Torres that led to him leaving the match.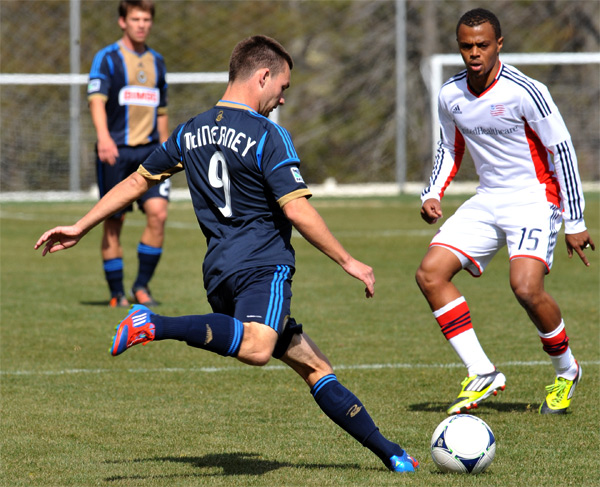 Jack McInerney winds up while Philadelphia-area native Jeremiah White looks on.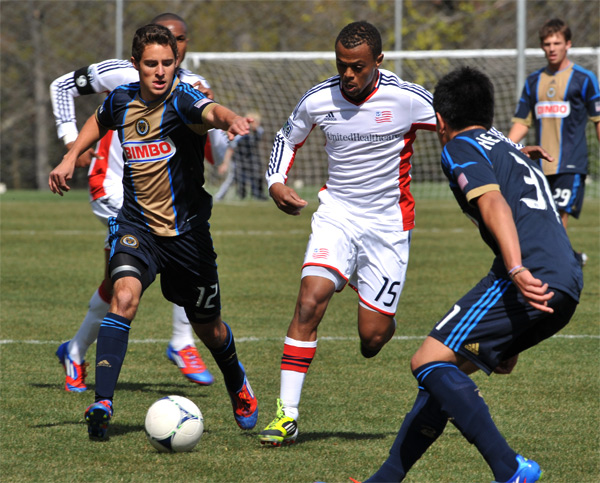 Chandler Hoffman makes a run past Jeremiah White.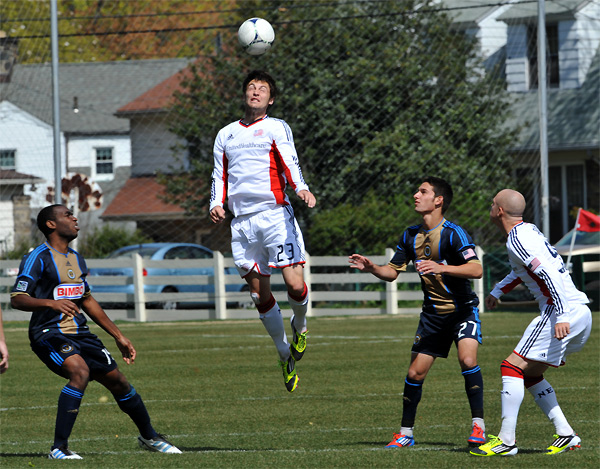 Blake Brettschneider goes up for a header while Amobi Okugo & Zach Pfeffer look on.
Jack McInerney ditches another Revs defender.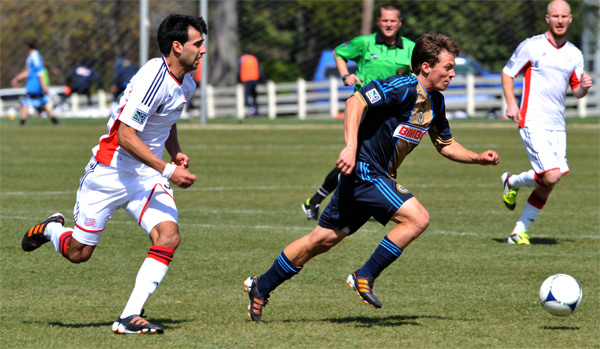 Antoine Hoppenot had an excellent match scoring a goal and an assist for the Union.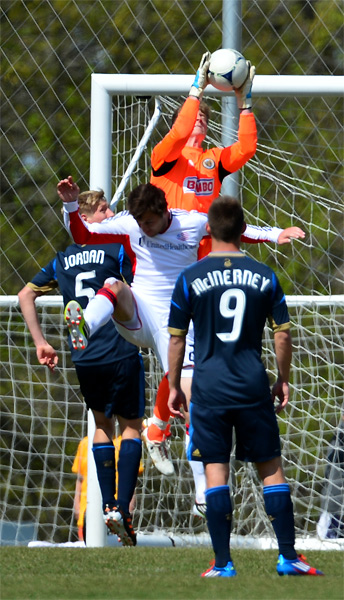 Chase Harrison goes up for a save.
Zach Pfeffer & Michael Roach fight for the ball.
Amobi Okugo & Jack McInerney do battle.
Cristhian Hernandez celebrates his cracker of a goal.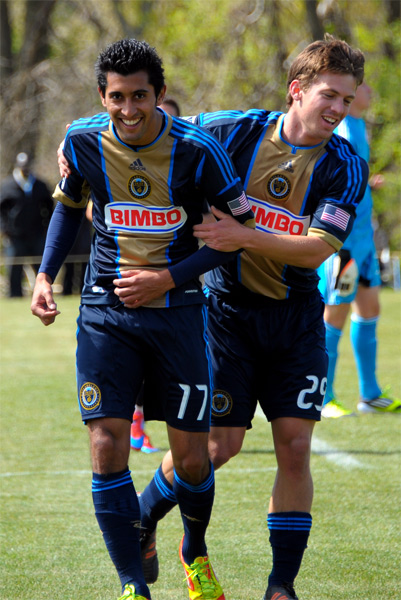 Josue Martinez celebrates his second goal of the day with Antoine Hoppenot.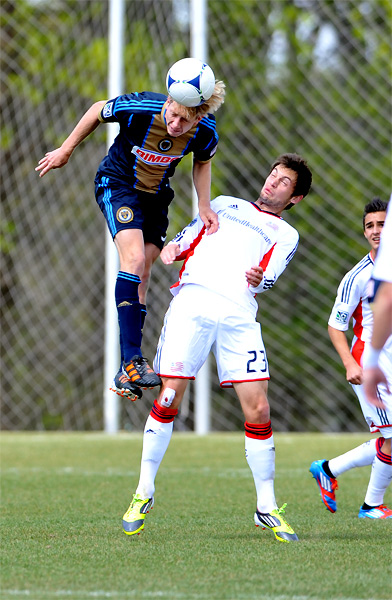 Greg Jordan wins a header.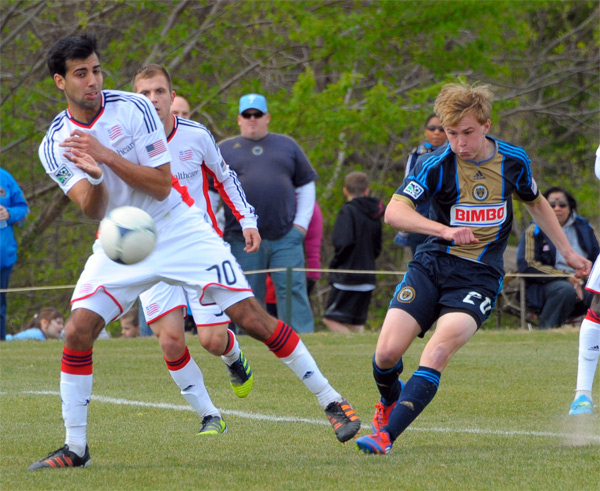 Jimmy McLaughlin makes a pass up field.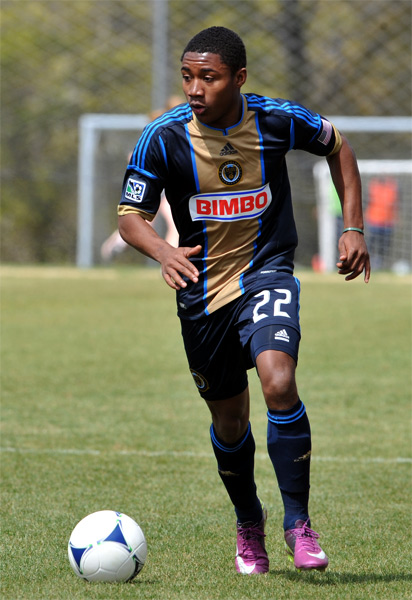 Darius Madison came in for Josue Martinez.
Jimmy McLaughlin charges down the pitch.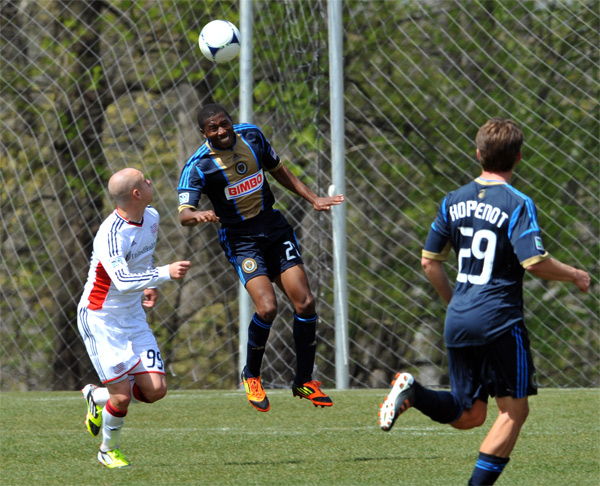 Ray Gaddis wins the header.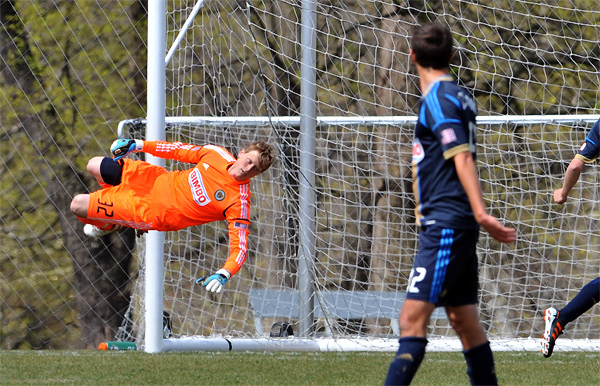 Chase Harrison takes flight as a last minute ball from Kenny Mansally gets by him.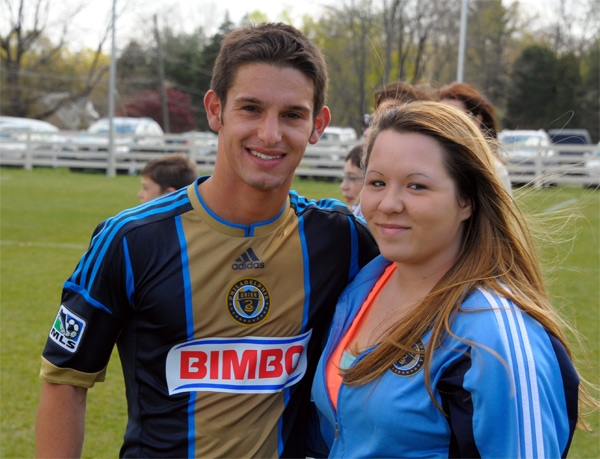 Zach Pfeffer has his picture taken with a fan.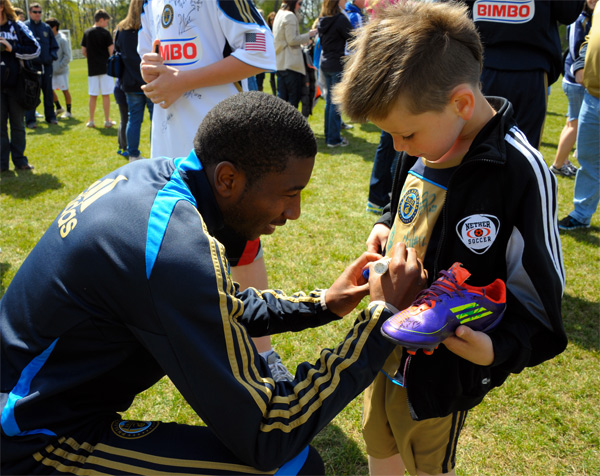 Ray Gaddis signs the jersey of one of his young fans.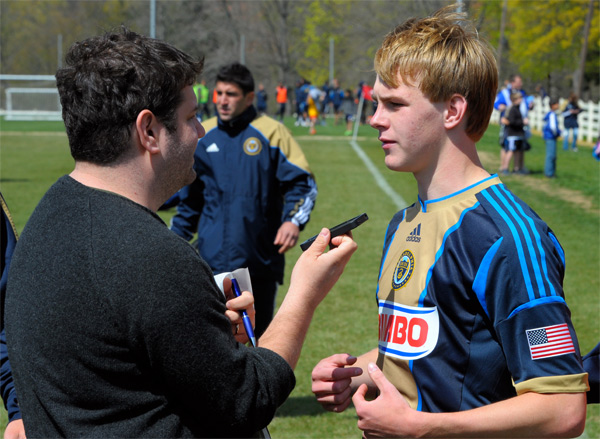 Jimmy McLaughlin does a post-match interview.
For additional photos please check out Earl Gardner's Flickr page.