PSP photographer Earl Gardner was on hand for Saturday's draw with Vancouver Whitecaps. Here's some of what he saw.
Former Union goal keeper Brad Knighton returns to PPL Park.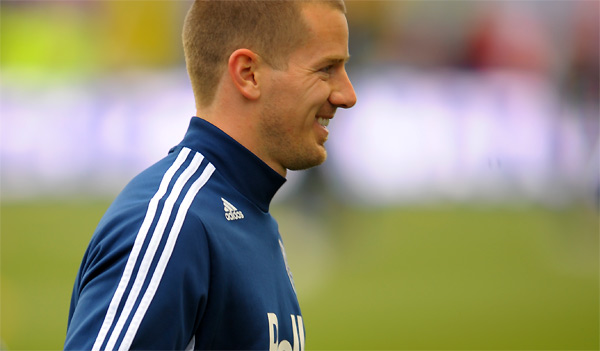 Harvey all the time?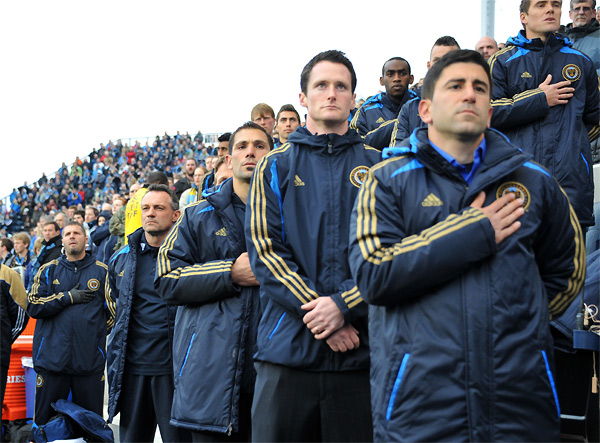 Peter Nowak & the coaching staff.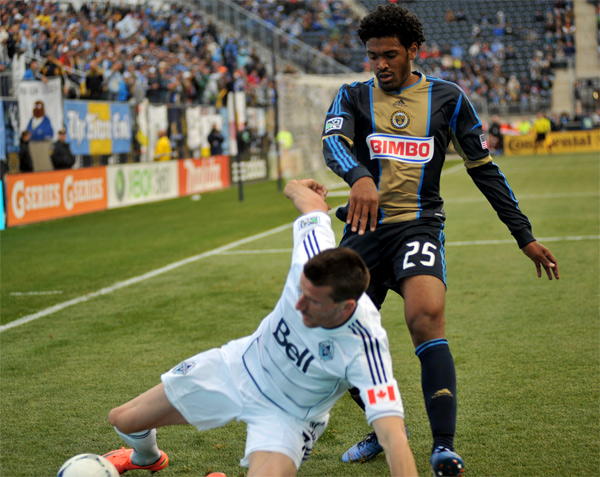 It didn't take long for Sheanon to take it to LeToux.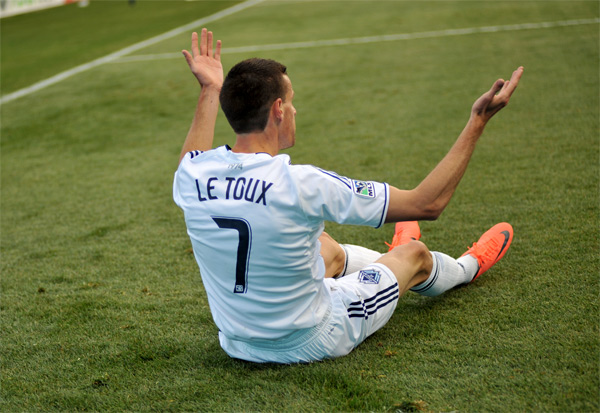 Seba looking for a call.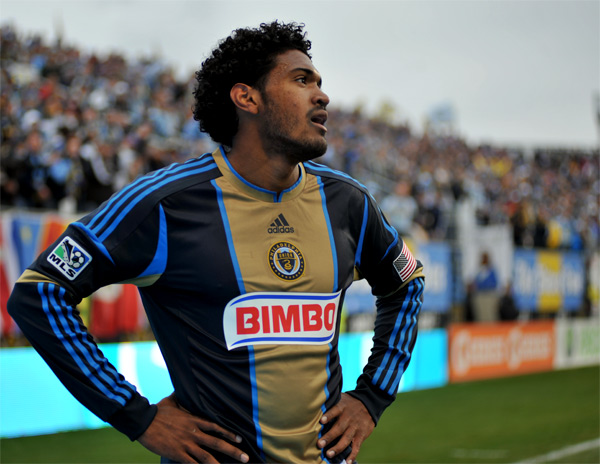 Sheanon looks on frustrated.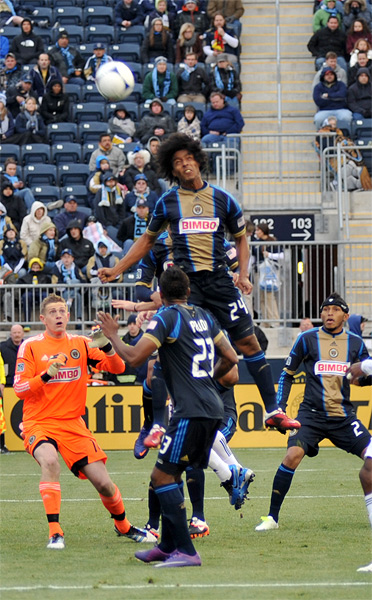 Lopez goes up for the ball.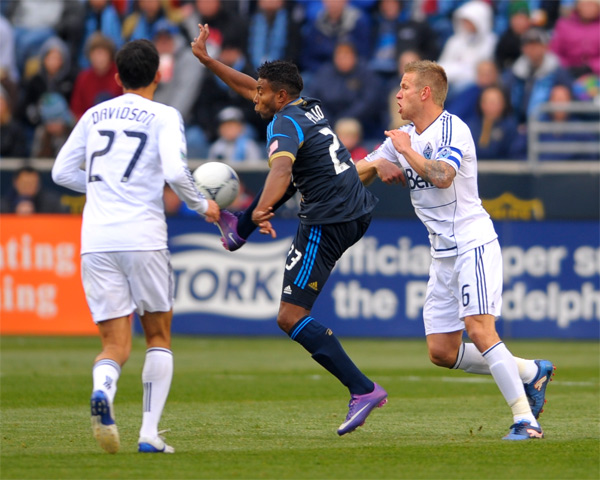 Pajoy and DeMerit fight for the ball.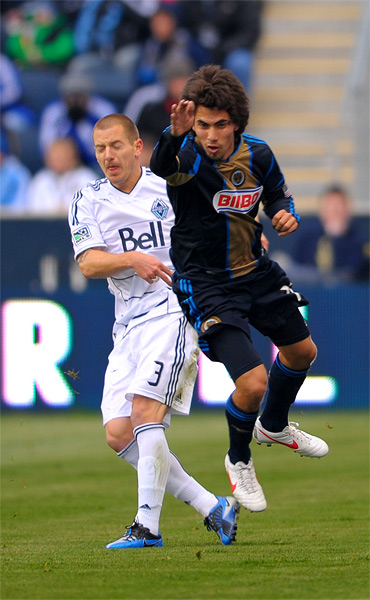 Gabe Farfan catches a hip check from Jordan Harvey.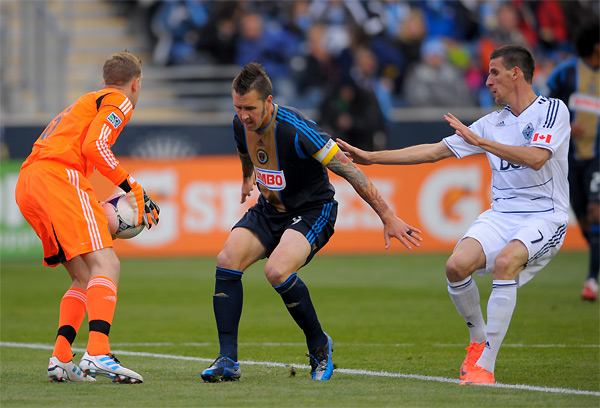 Danny Califf protects Zac MacMath from LeToux. 
Keon Daniel looks for the pass.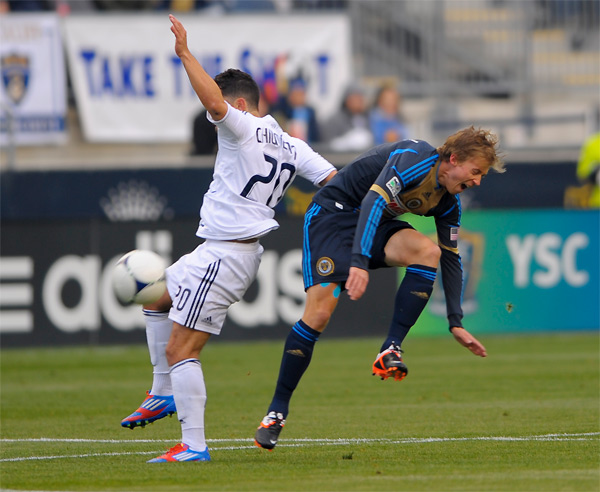 Brian Carroll gets knocked around by Davide Chiumiento.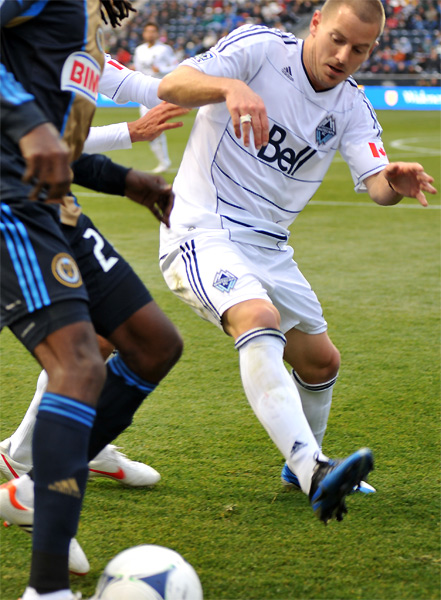 Jordan Harvey tries to take the ball from Keon Daniel.
Once teammates, now enemies on the pitch.
Gabriel Gomez make a run.
Chandler Hoffman makes his MLS debut.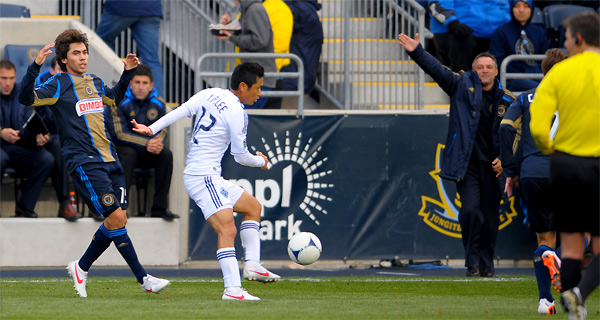 Peter Nowak let's the ref know which way the call should go.
Michael Farfan looking for the ball.
Amobi Okugo looks on as he warms up.
Sheanon Williams battles for the ball.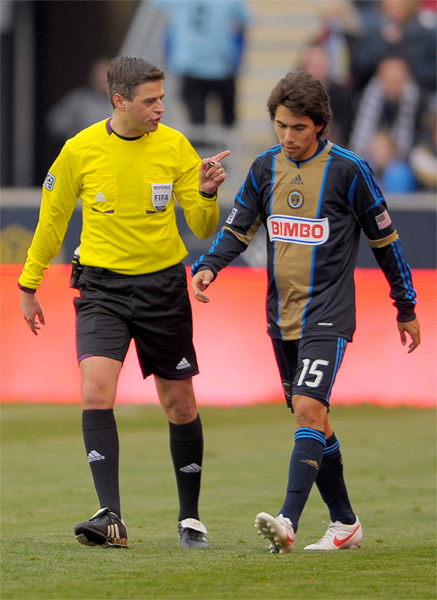 Do not call me Geiger again.
Califf looks for a call after MacMath got mugged in the box.
 Danny Califf heads the ball over the cross bar.
Jack McInerney brought his energy to the second half.
Zac MacMath punches the ball away in the first shut out of the season.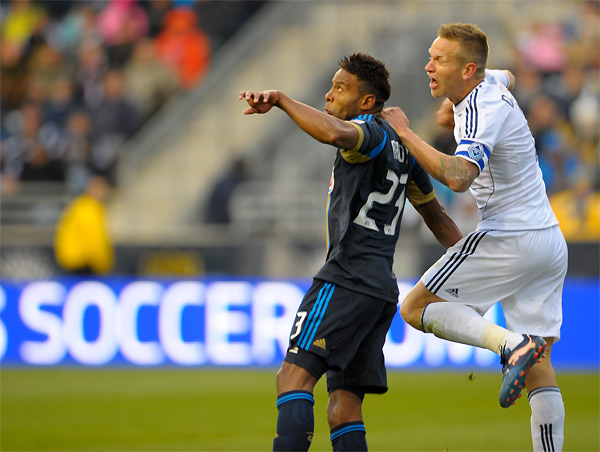 Lionard Pajoy and Jay DeMerit look for the incoming ball.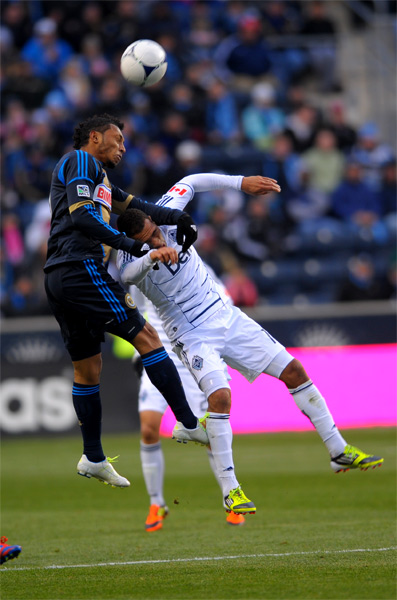 Carlos Valdes goes up for a header.
Danny Califf signs one of the many banners that hung for him around the stadium.
Peter Nowak came back out to the pitch to shake hands with Seba.
For additional photos please check out Earl Gardner's Flickr page.