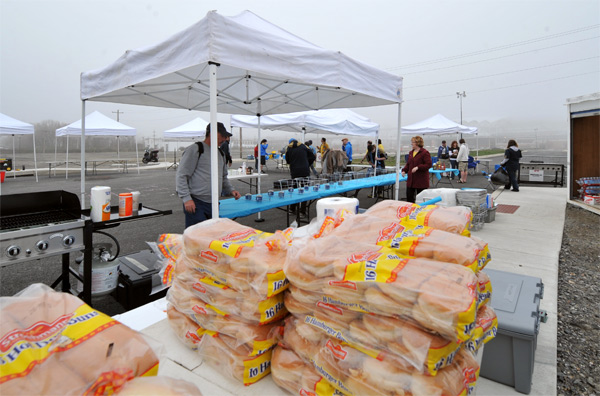 Off in the foggy distance, PPL Park starts to emerge as volunteers continue with their early morning prep.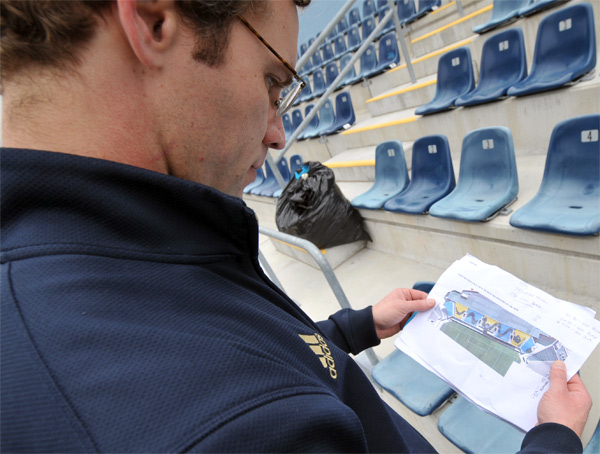 Eric Shertz helps organize the opening day snake Tifo in the River End.
One of the many volunteers helps load all the flags and Tifo into the River End.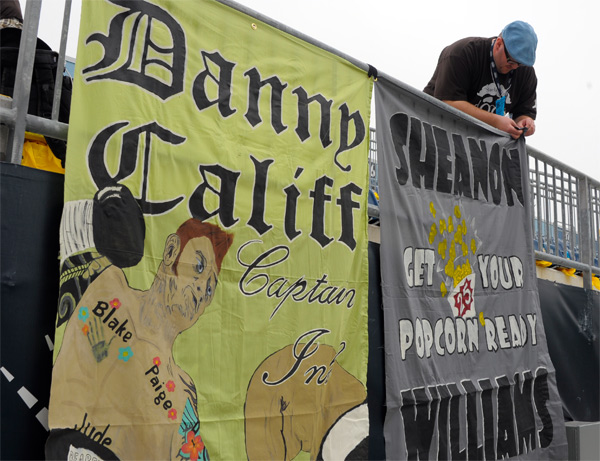 Bill Gusler hangs 2 of the new banners he painted in the off-season.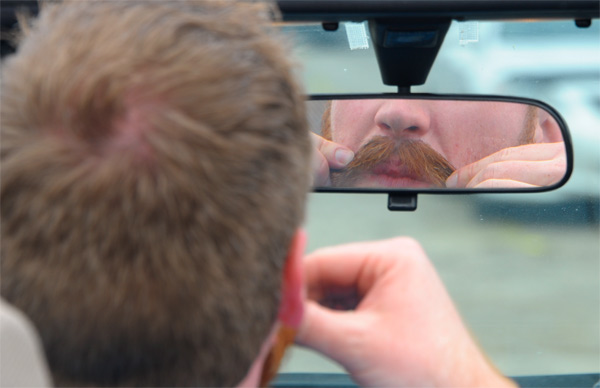 Back at the tailgate, final touches are being put on the Stache's.
Some stache's come with a beer…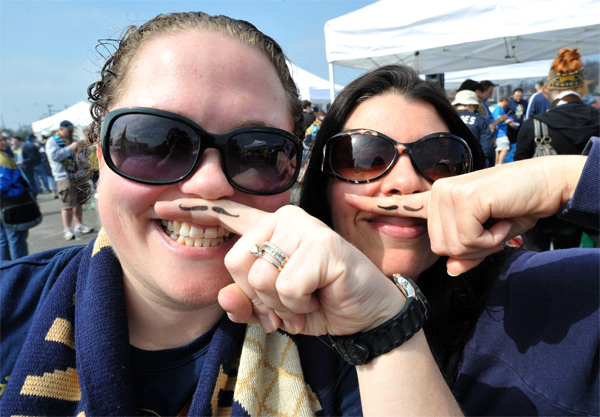 Some are applied with Sharpies…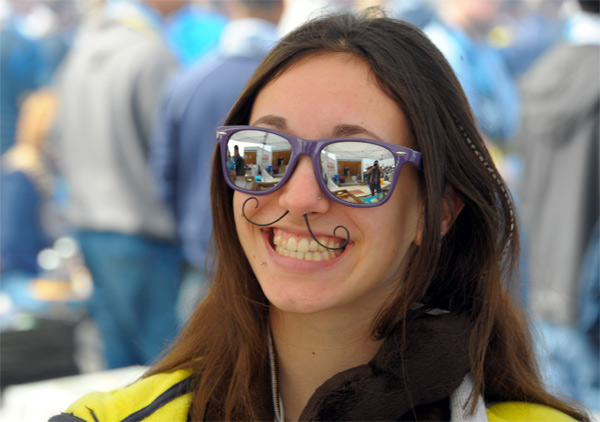 And some are inspired by Snidely Whiplash.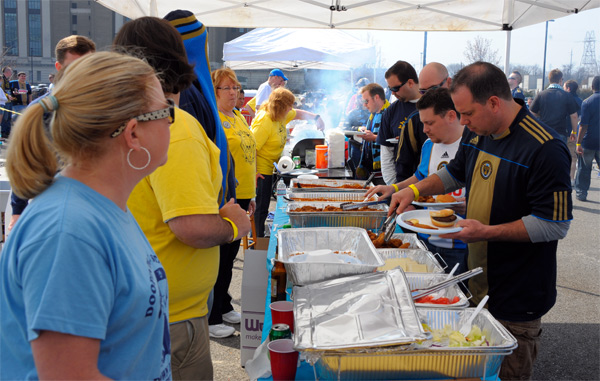 Over 500 people were well fed on this beautiful day.
A huge amount of quality raffle items helped raise a lot of money for the Bernadine Center.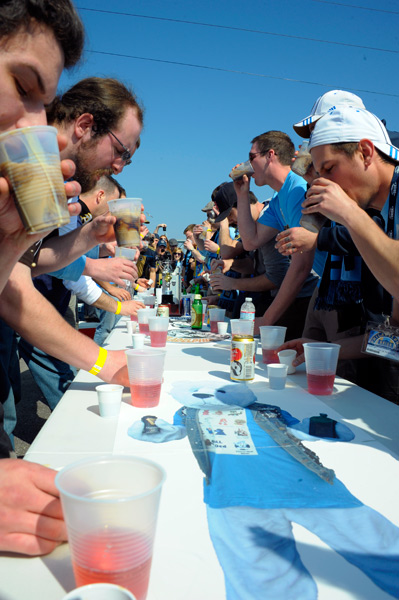 The Bearfight Brigade helped liven up the tailgate with their unique brand of fine adult beverages.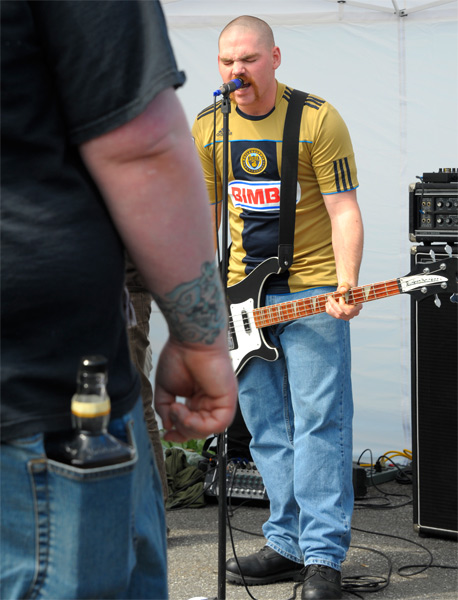 What's a Boils show without some fine whiskey?
The reunited Boils played their first show in a year.
Captain Danny Califf stopped by to show his support for the cause.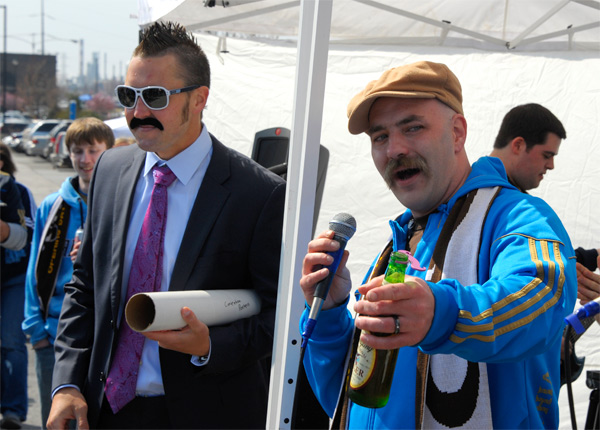 Stache Bash Organizer Jeremy Sharpe introduces Danny to the crowd.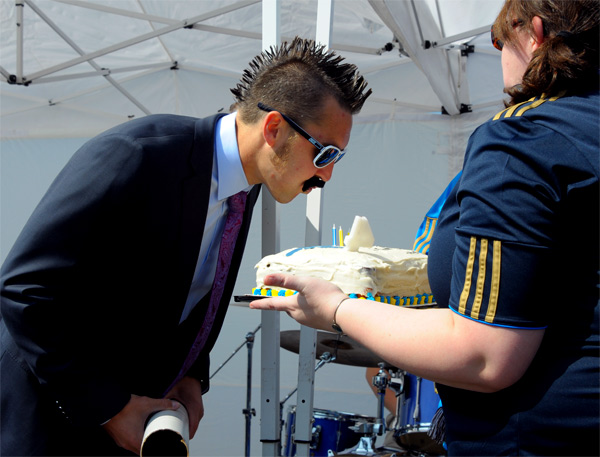 Danny blows out the candles on the birthday cake Corinne Murray baked for him.
Running on a campaign of Bearfights for everyone, Danny Califf needs your vote!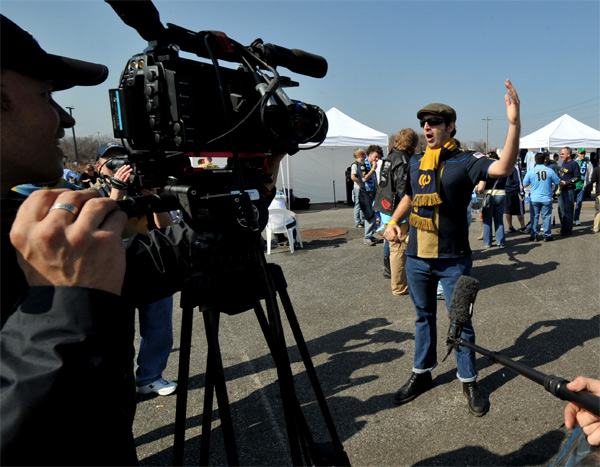 A documentary crew stopped by to check out the scene.
Finally, it was time to head into PPL Park for the first match of the season.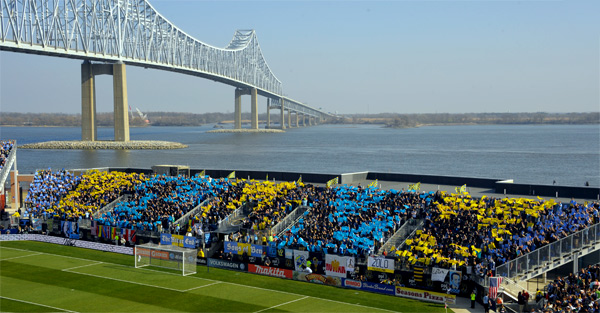 All the hard work pays off as the Sons of Ben puts on a great Tifo display in the River End.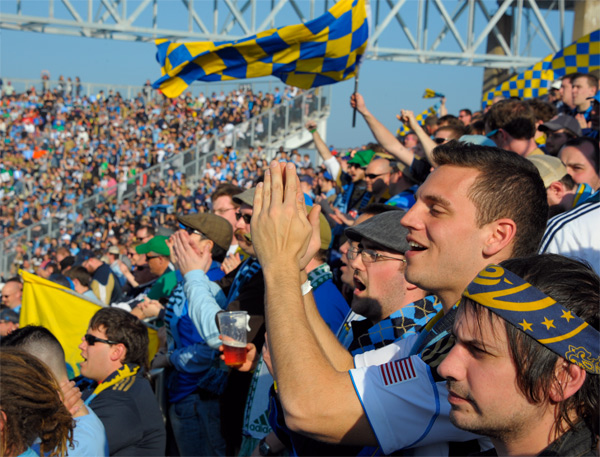 Everyone was happy to finally be back in the River End.
Spirits were high on what ended up being an emotional roller coaster of a day.
The support was strong for the boys in blue.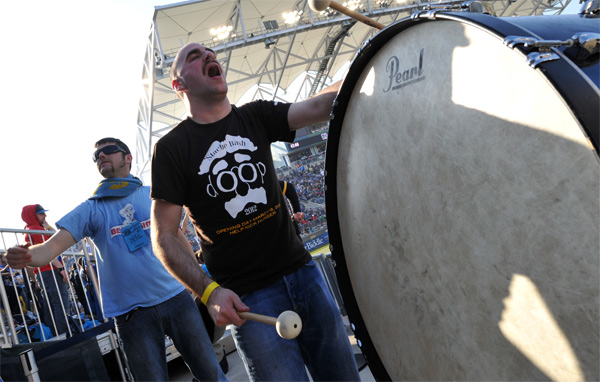 The capos put all their energy into beating the drums and leading the chants…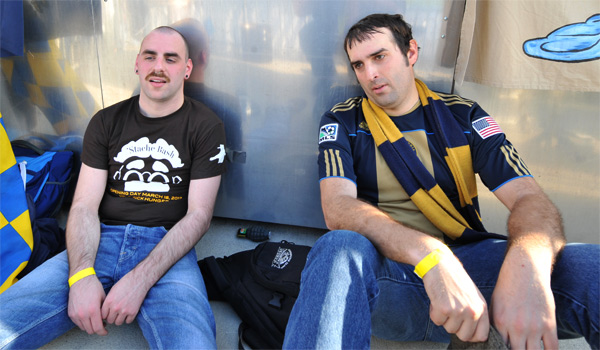 …and catch their breath at the half.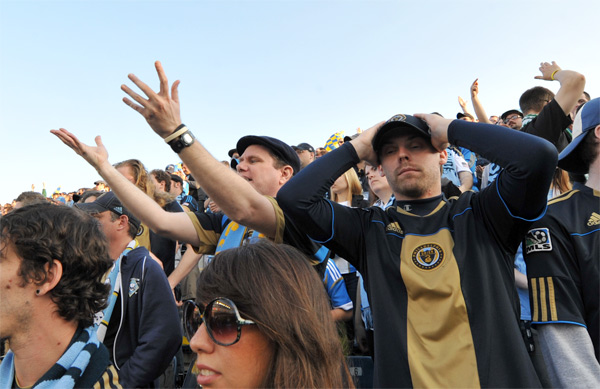 A sense of frustration grows as the Rapids score their first goal.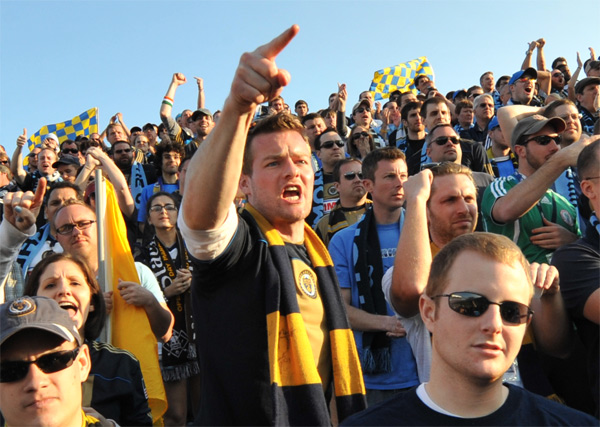 Frustration turns to anger.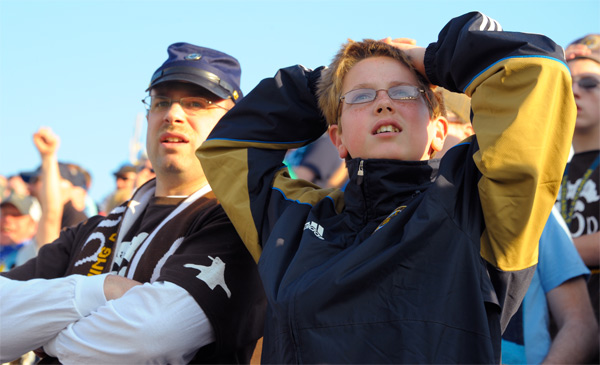 Disappointed fans look on as Colorado scores a second goal.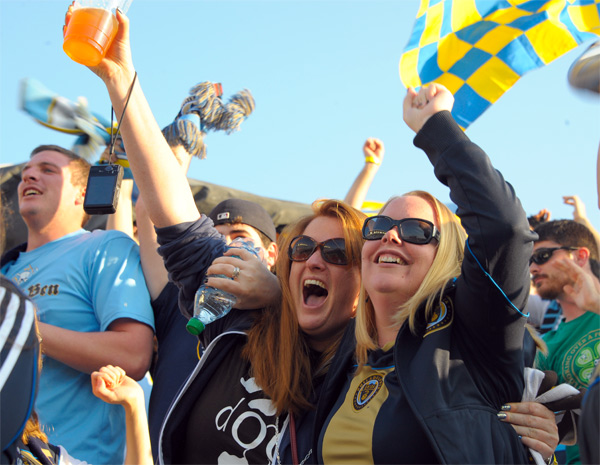 Joy returns as Pajoy's diving header puts the Union back into the match.
We need to see more of this during the season.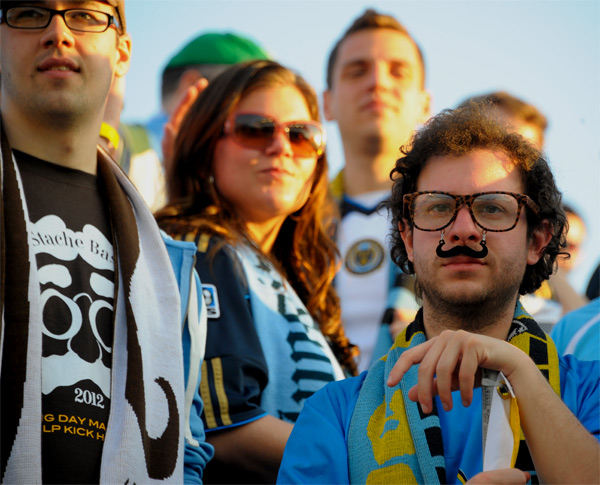 After the whistle blew, fans looked on broken-hearted…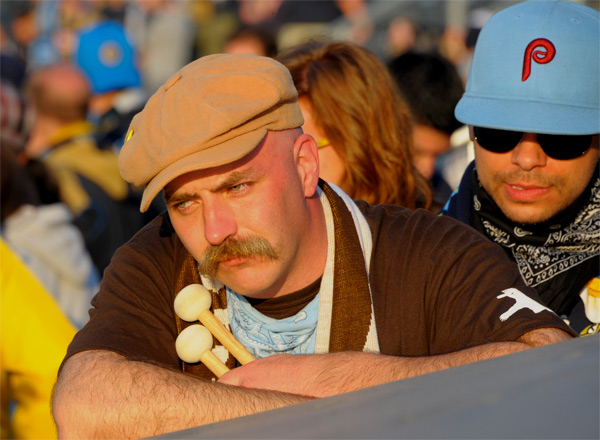 For additional photos please check out Earl Gardner's Flickr page.