Philadelphia Union fans traveled to Orlando last weekend to see the team play Orlando City SC and to participate in the club's first preseason Fan Weekend. In addition to the game, the weekend's events included meet & greet sessions with the players, a chalk talk and open practice, all capped off by a barbecue attended by the fans and players. As always friendly, accommodating, open and generous, it would be difficult to imagine a group of players that has a better relationship with its fans. The Union organized a fun weekend filled with great memories for the fans.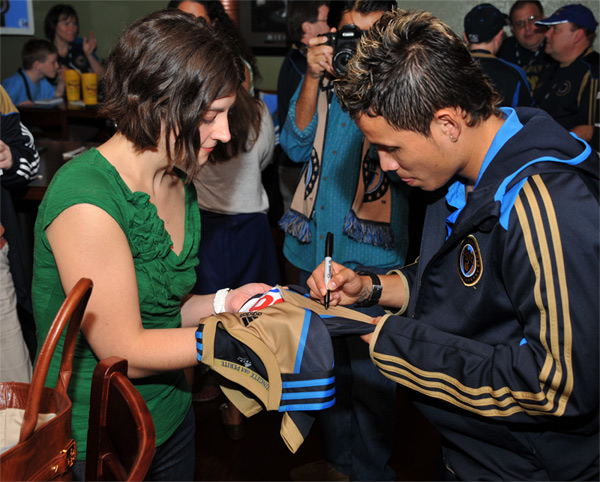 Roger Torres signs an autograph for a fan.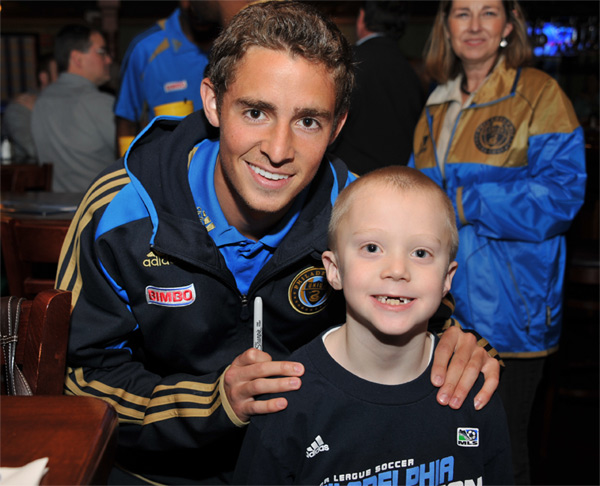 Chandler Hoffman with one of his new fans.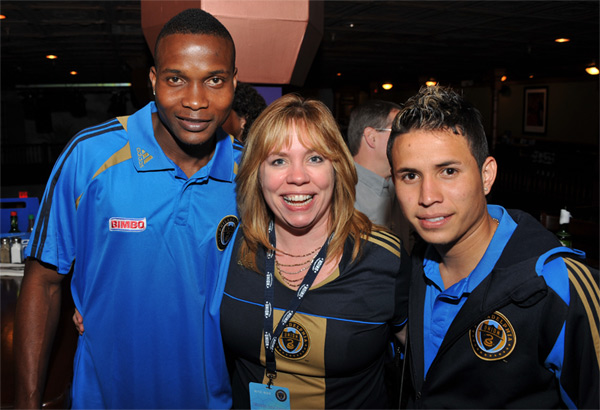 Danny Mwanga & Torres are always accommodating to the fans.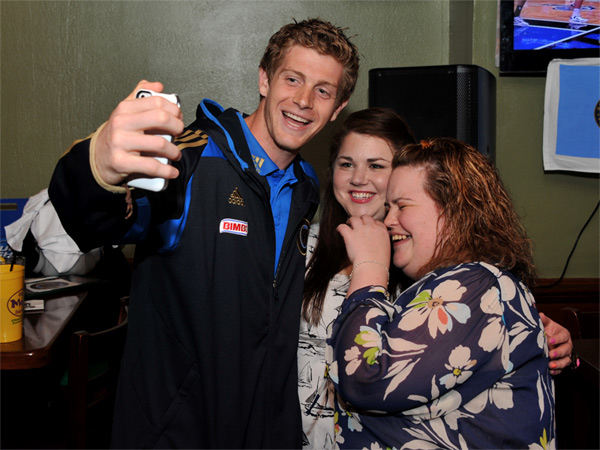 Zac MacMath takes his best 'Facebook' photo.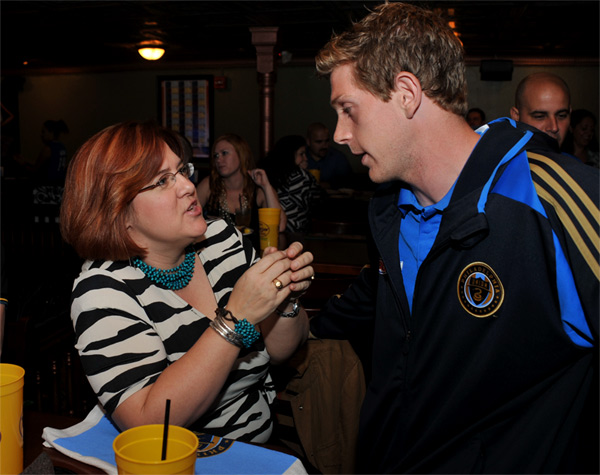 Fans got to spend some quality time chatting with the players.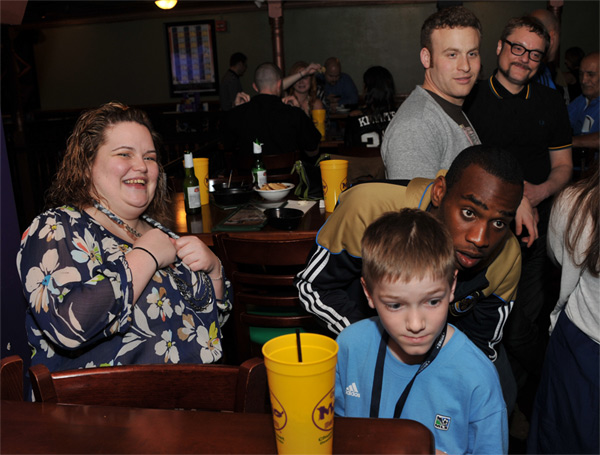 Sons of Ben Travel Coordinator Kelly Delaney and Amobi Okugo check out some shenanigans. Could that be PSP's own Eli and Ed in the background?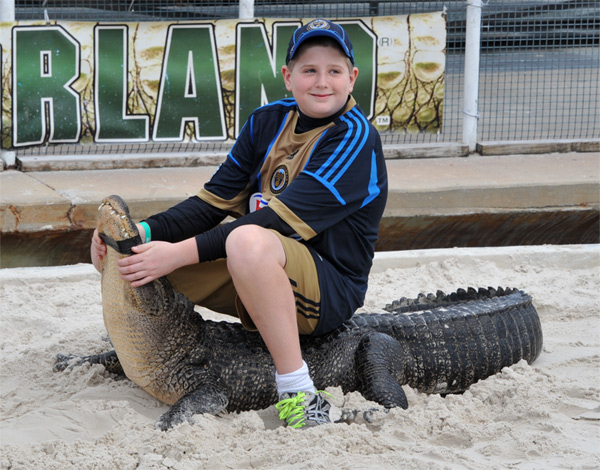 With so much to do around Orlando, this Union fan wrestled with a gator at Gatorland.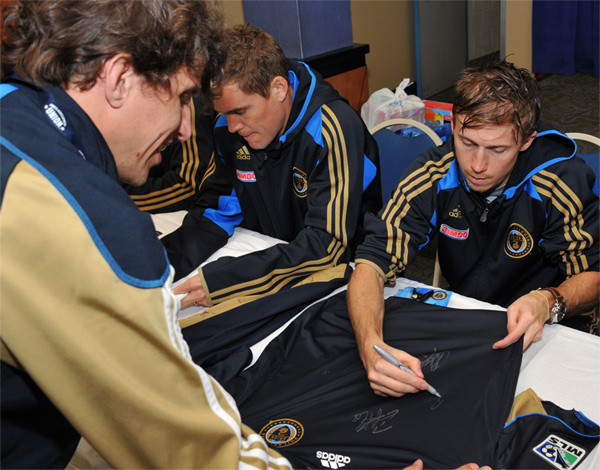 After the Orlando City match, all the Union players gathered for an autograph session.
MacMath discusses the killer PK save he made earlier in the evening.
Porfirio Lopez gives hair tips to the fans.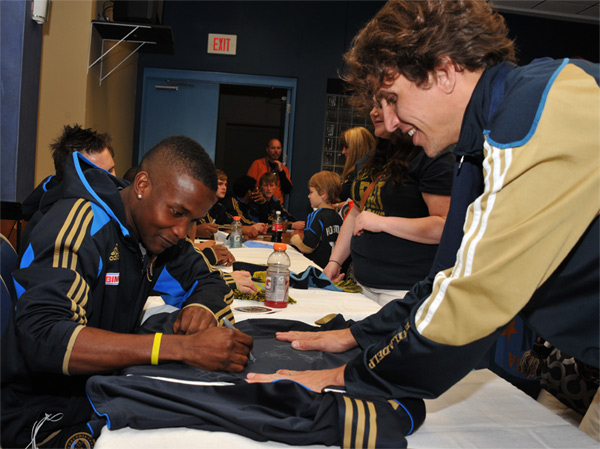 Mwanga adds his John Hancock to this team-signed jersey.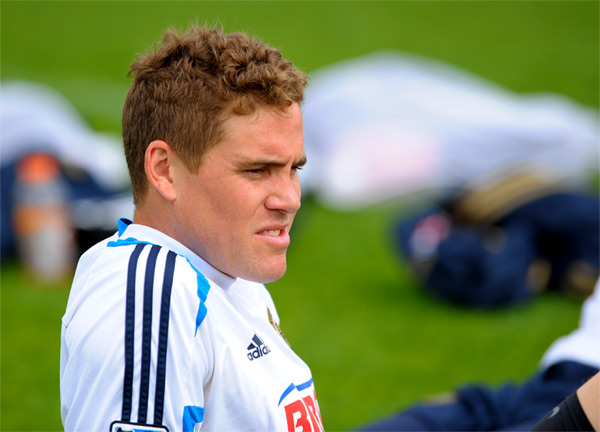 Chris Albright takes in the scene at the Union's open practice.
Zach Pfeffer and Christian Hernandez stretch out as part of a regenerative workout.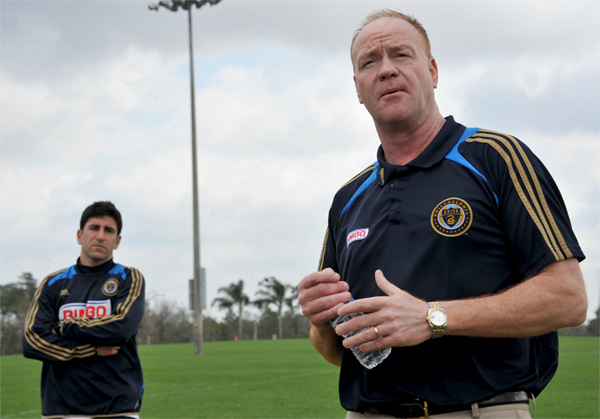 Union Executive Vice President Dave Rowan introduces Alecko Eskandarian and John Hackworth for their Chalk Talk with the fans.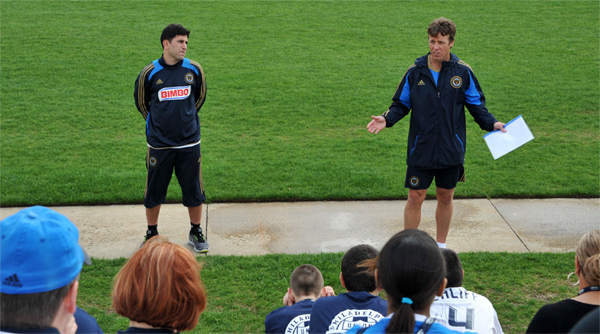 Eskandarian  and Hackworth discuss the previous night's match and the Union's Youth Academy.
The team does some light running during the practice.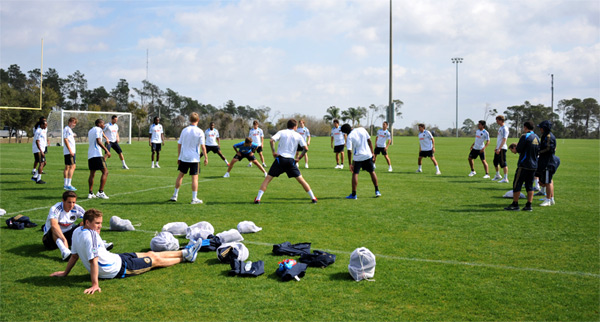 The team gets their stretch on.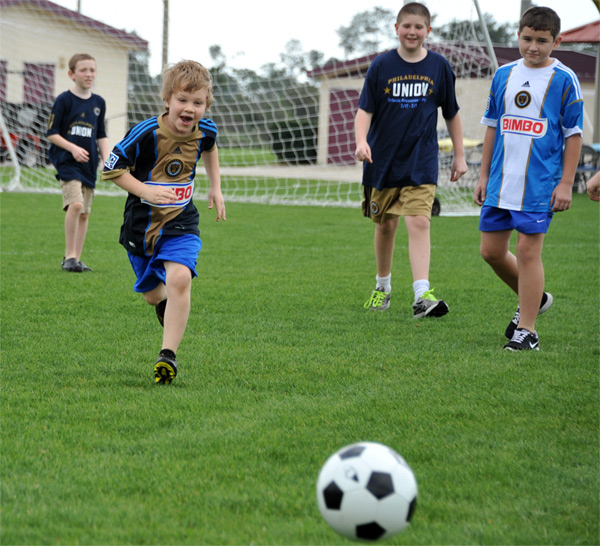 Young fans got to play a pick-up game with John Hackworth and Alecko Eskandarian.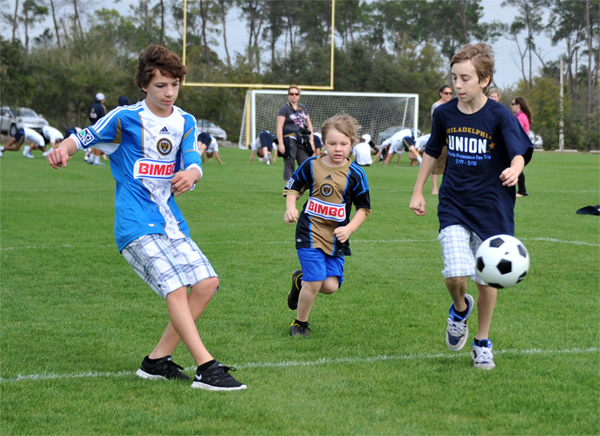 The kids had a blast out on the pitch.
Some of the players work on the dreaded quad pushup.

After practice, the fans and players enjoyed lunch together.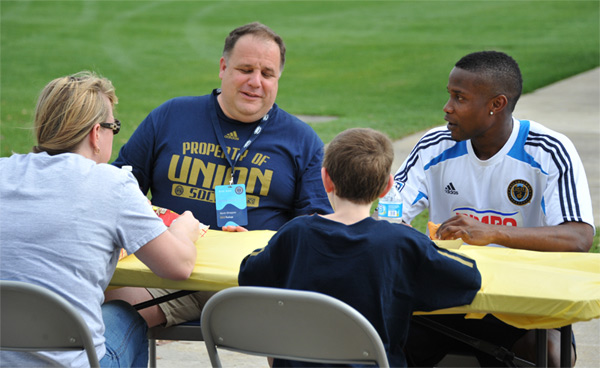 Mwanga breaks some bread with the fans.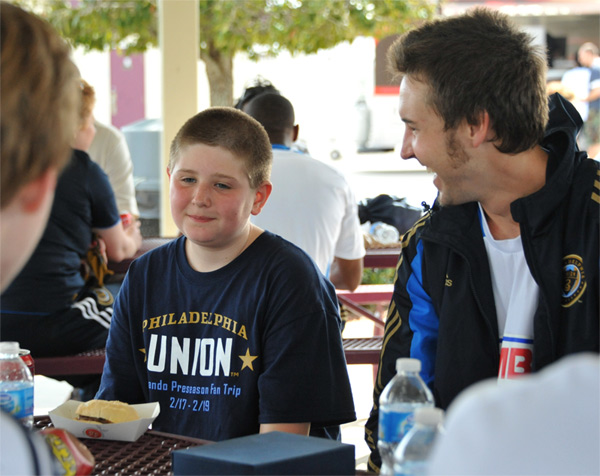 Players were having as much fun at lunch as the fans were.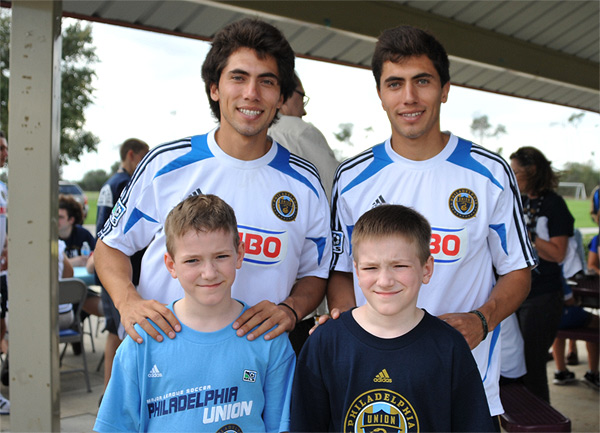 The Farfan brothers spend some time with another set of twins at lunch.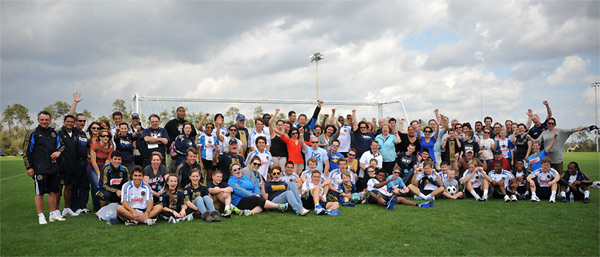 The Union put together a great event for the fans in Florida.  Everyone got together for one last parting shot.
For additional photos please check out Earl Gardner's Flickr page.