Saturday's Sons of Ben-organized Help Kick Hunger charity at McFaddens at Citizen's Bank Park was a huge success. $8,300 was raised at the event, which featured appearances from the Philadelphia Union's Brian Carroll, Zach Pfeffer and Jimmy McLaughlin. The recently retired Veljko Paunovic was also on hand.. Here's a look at the fun, courtesy of Philly Soccer Page photographer Earl Gardner.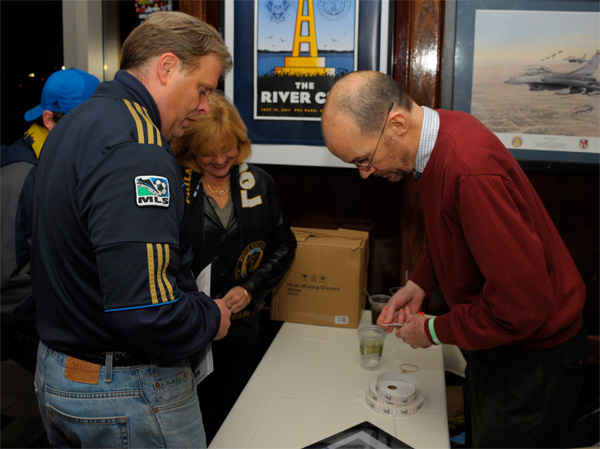 One of the many volunteers helps get the guests checked in.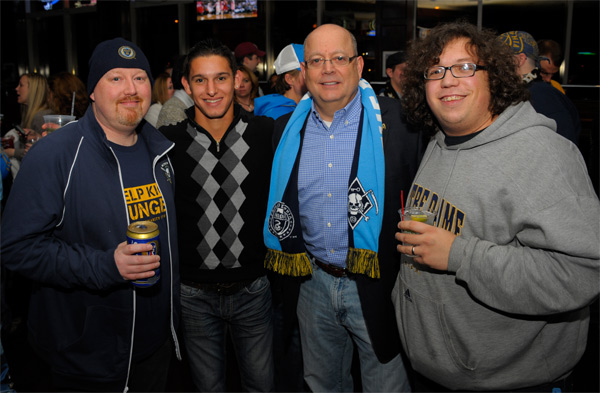 Mark Jenkinson, Zach Pfeffer, Rick Jacobs and Jeffrey Mitchell enjoying the festivities.
Bearfight Brigade co-founder Jeremy Sharpe fills everyone in on the Bearfight tournament.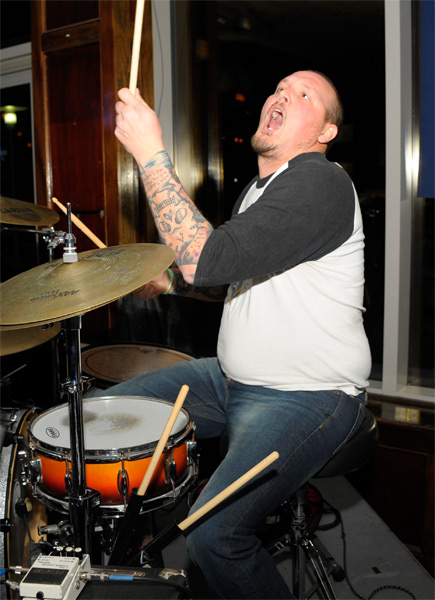 Justin Lee of the Jukebox Zeros opens up a night of great music.
Fans sign a banner made for Veljko Paunović that was given as a gift to him.
Jimmy McLaughlin and Zach Pfeffer hanging out.
Sebastien Le Toux could be seen all around at the party.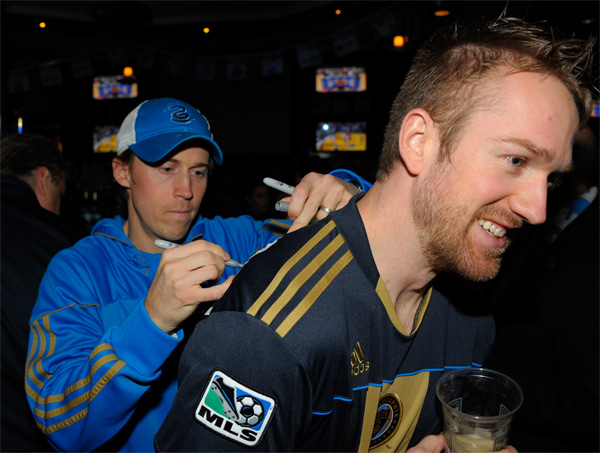 Brian Carroll signing jerseys for the fans.
Veljko Paunović takes time out to pose with the fans.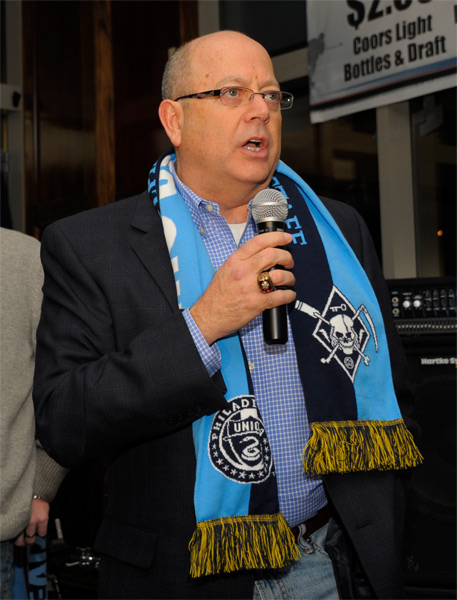 Union Vice President Rick Jacobs informs the crowd to be at City Hall for a big announcement on Tuesday.
Vice President Corey Furlan and President Matt Ansbro fill in everyone on the SoB's new home.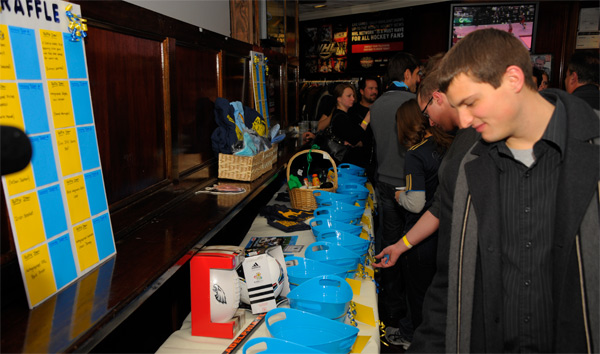 Tons of great raffle items were donated.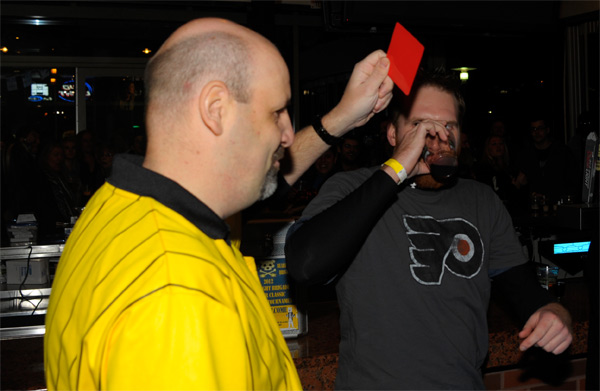 Bearfighter Travis Rego gets shown the red card in his tournament battle.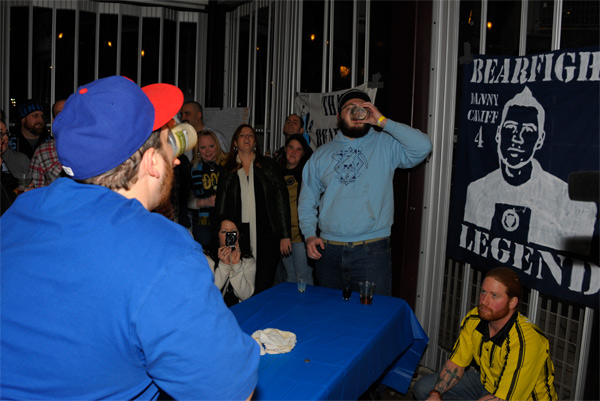 Brothers battle to the death.