One of the benefits of being a Philadelphia Union season ticket holder, aside from the nifty card I proudly carry in my wallet and access pre-sales and to special events as well as discounts on everything from the price of tickets, parking and team merchandise, is the Loyalty Point Program. What's that, you ask? Well, every time your season ticket card is scanned when you enter PPL Park, you earn points. Different games have different point levels. For example, attending a weeknight game will earn you more points than a weekend game. You also earn extra points when the Union wins. And when a game takes place during a an early spring gale like the one against Seattle, the Union rewards your attendance with bonus points.
You only earn Loyalty Points when you use your card. So, if you transfer your ticket to someone for a game you can't attend, you don't earn points when their paper ticket is scanned. Once a month you receive an email update containing your current point level as well as information about that month's auction item. Auction item, you ask? Each month you can bid your loyalty points for an auction item such as goalkeeper gloves signed by Faryd Mondragon or the opportunity to have your favorite little kid walk the team out onto the pitch before the start of a game. It's all very cool.
On Monday night, the Union rewarded those season ticket holders who had earned 1000 or more loyalty points with the chance to play a pickup game at PPL Park. Believe me, earning 1000 points is no easy feat. Not only do you have to attend every home game, you have to enter the stadium at least 30 minutes before kickoff and also earn the bonus points the Union offers. Monday's event was a 7 v 7 game played over three 20 minute periods. Earl Gardner, whose photos of the event are below, reports that everyone had a great time, including some folks from the Union Front Office who took part in the fun. Earl particularly singled out Mark Evans, the Union's manager of Fan Services, for the great job he did in making the night a success.
So, if you aren't already a season ticket holder, the Loyalty Point program is another of the many reasons why it's worth taking the plunge. And, what do you know, season ticket plans for 2012 went on sale on Monday.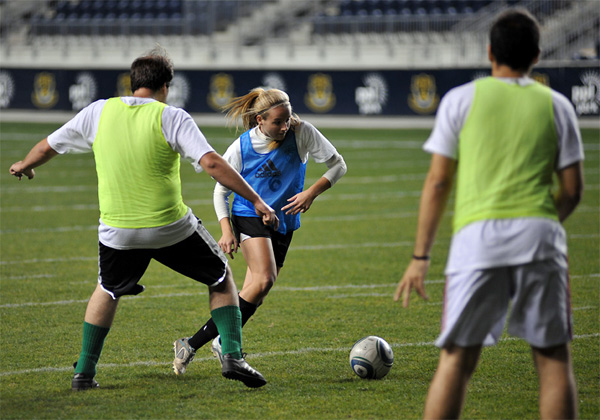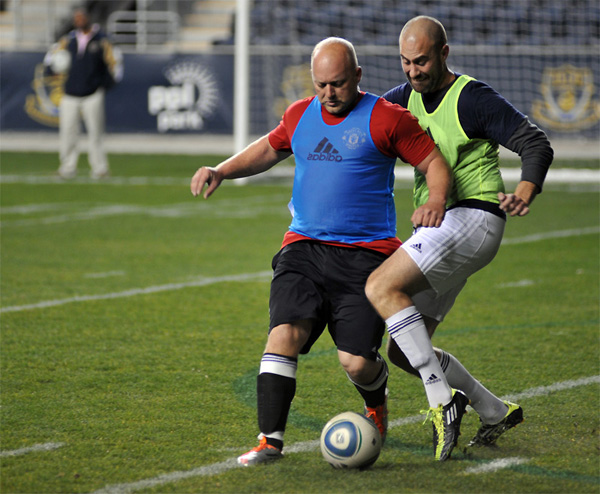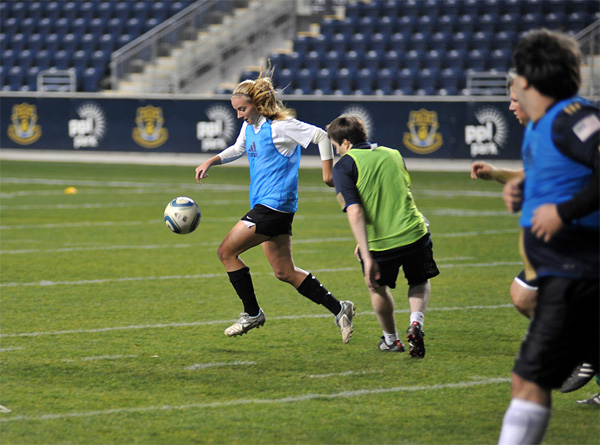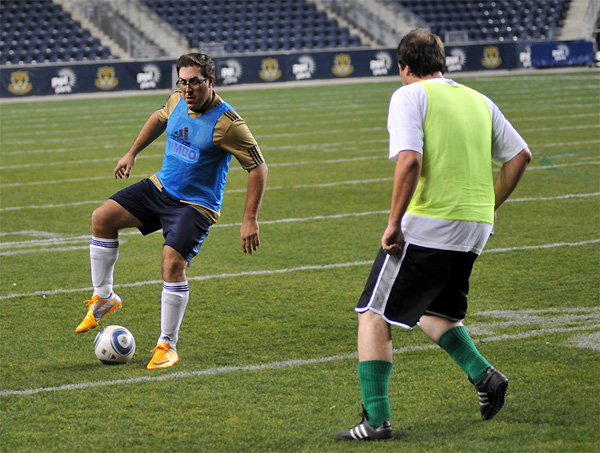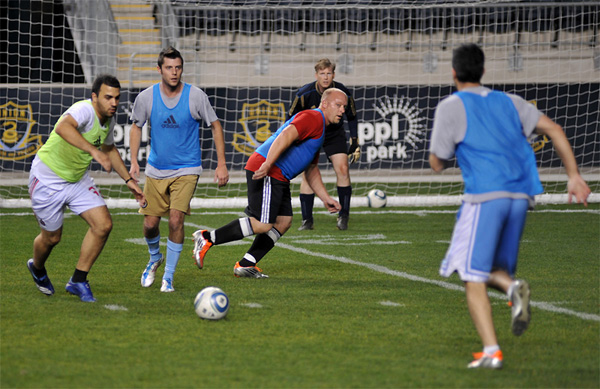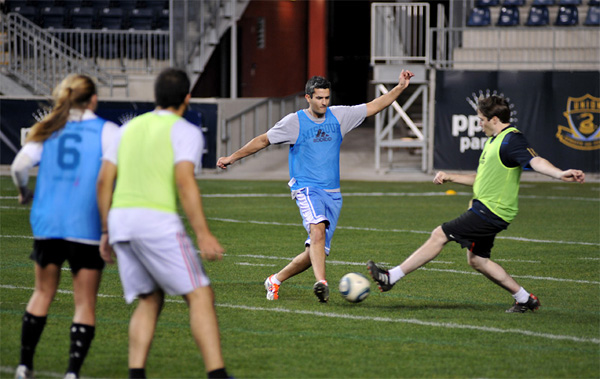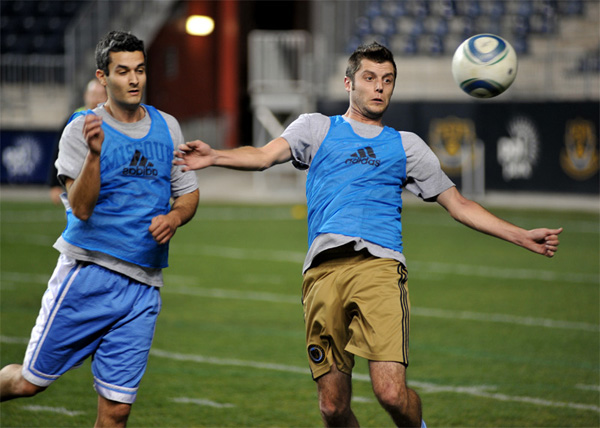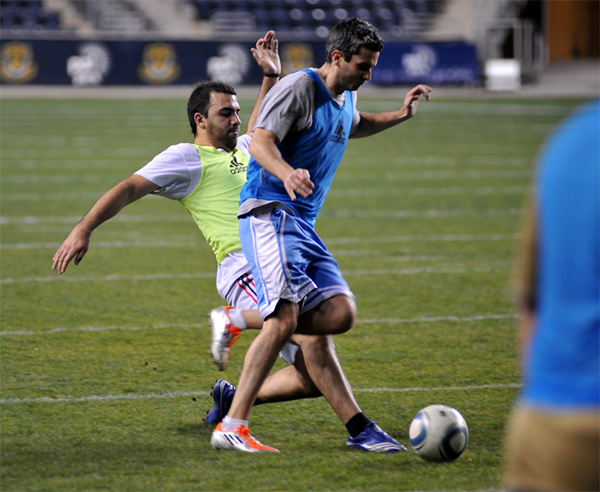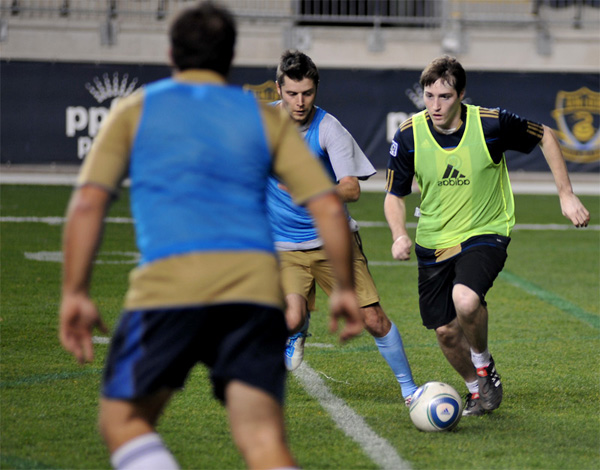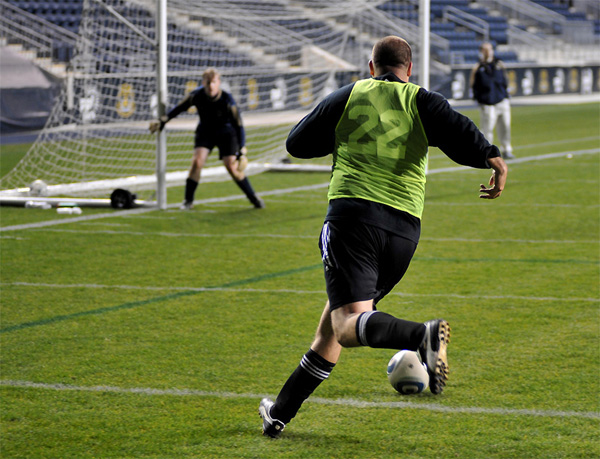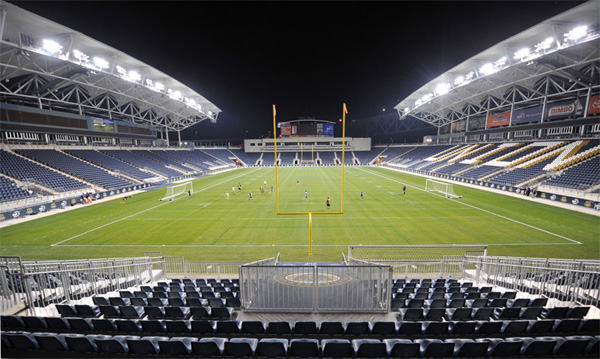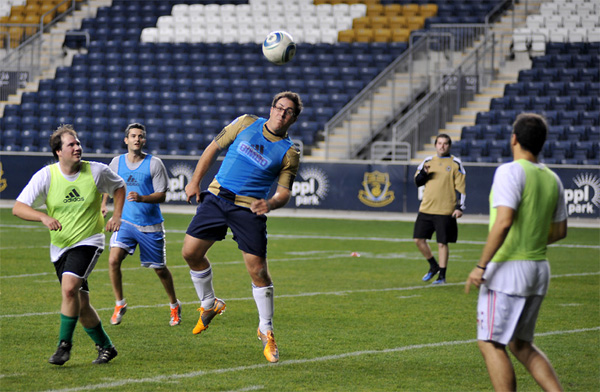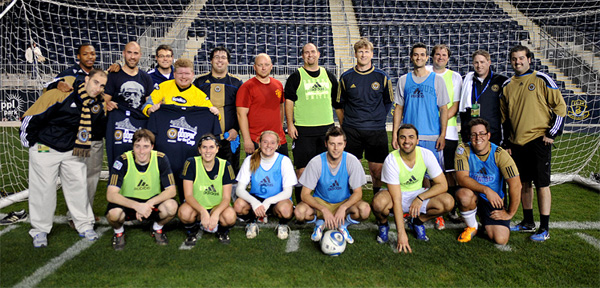 For additional photos please check out Earl Gardner's Flickr page.