PSP photographer Nicolae Stoian's photo essay of the Phialelphia Union's 1–2 loss to Houston Dynamo in the first leg of the Eastern Conference semifinal.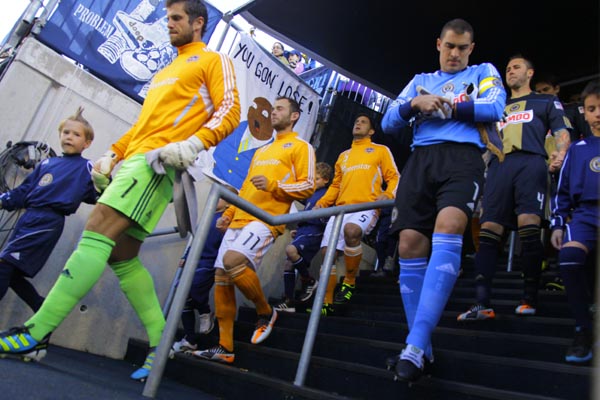 Leaving the tunnel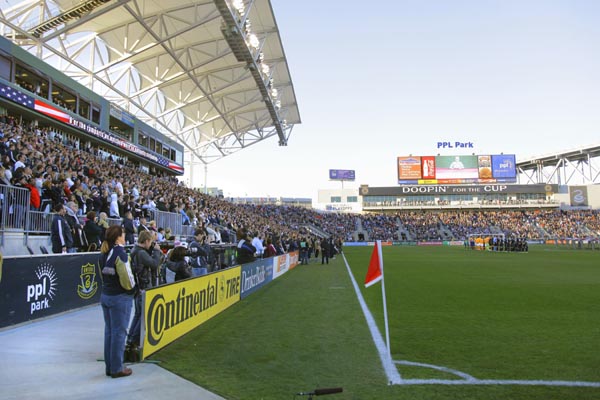 The National Anthem
That will be a yellow card.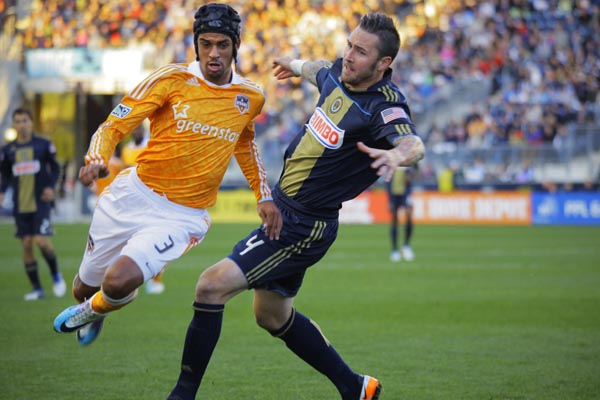 Califf on Carr.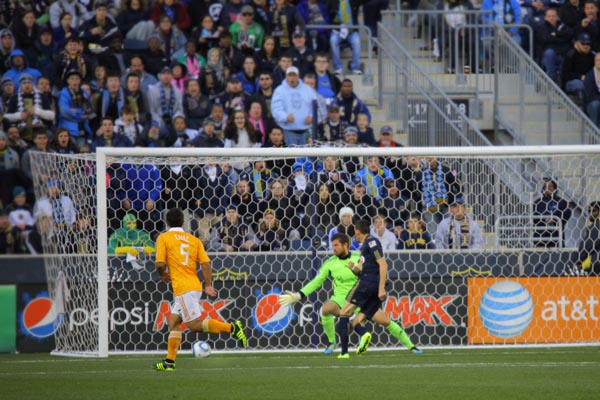 Le Toux the Leveler.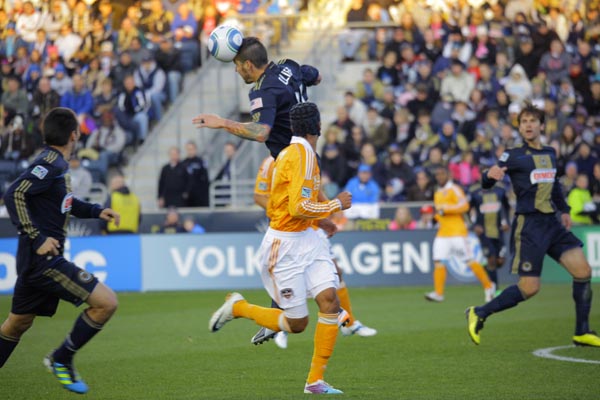 Califf busting up an attack.
Migs on Carr.
The Dragon defends his lair.
Mwanga shielding the ball.
Valdes is too late.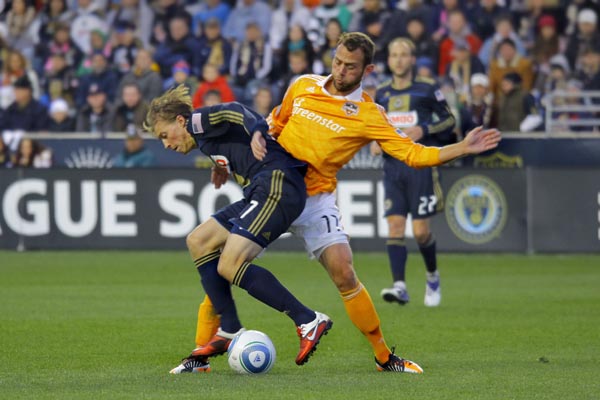 Carroll fights off Davis.
Where's it gonna drop?
Davis in a kerfuffle.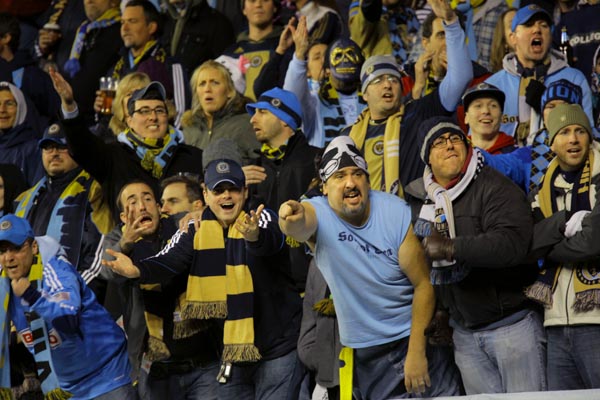 What is up with that ref?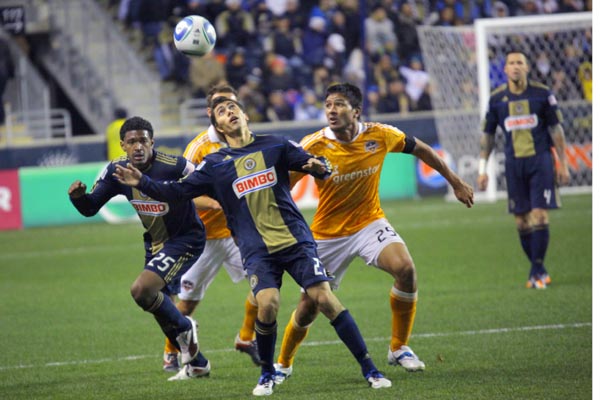 Marfan looks to control.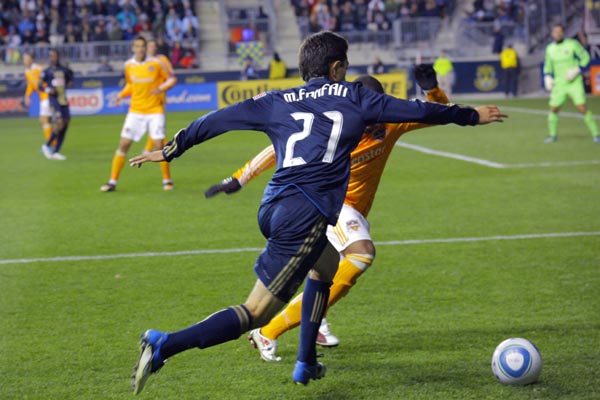 Marfan on the move.
Union Jack serves the ball back.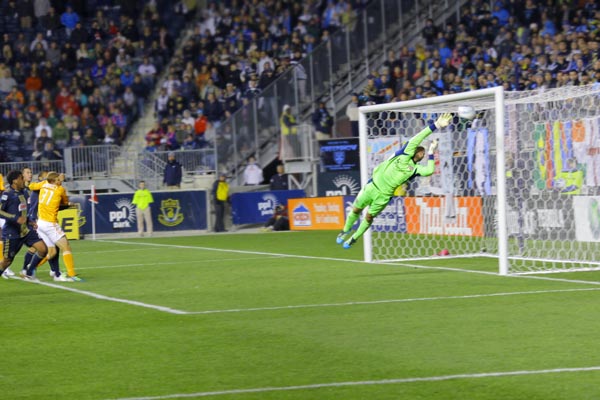 Pushed just wide.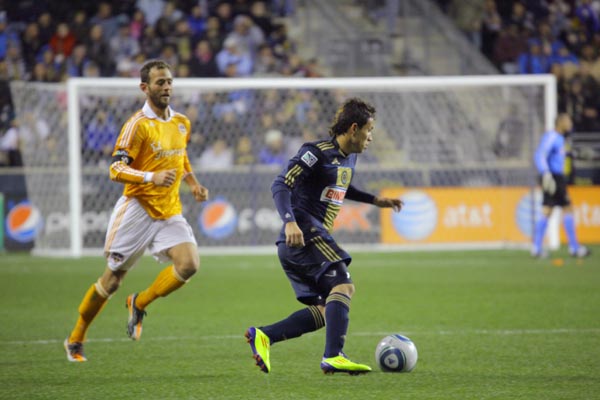 Torres looks for the outlet.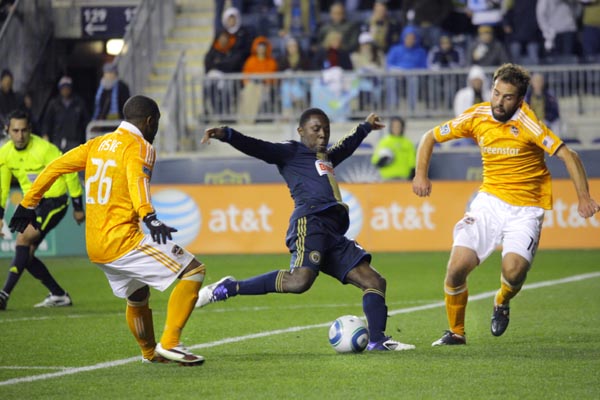 Adu attempts a shot.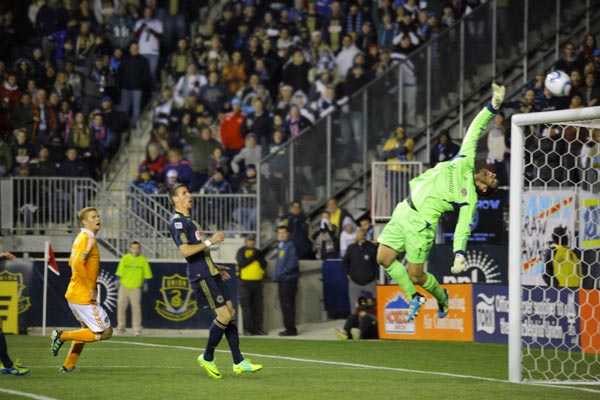 Saved by the crossbar.
Mac is about to be crumpled.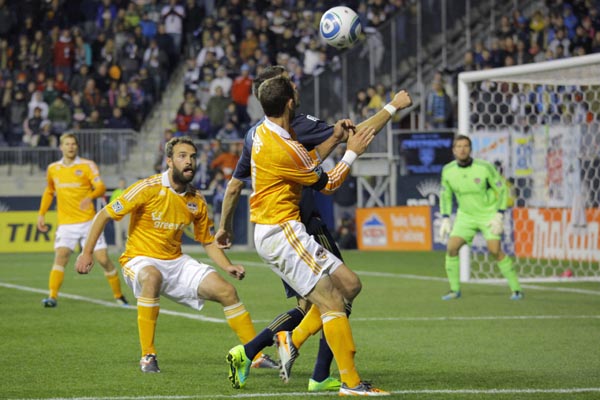 Le Toux is covered.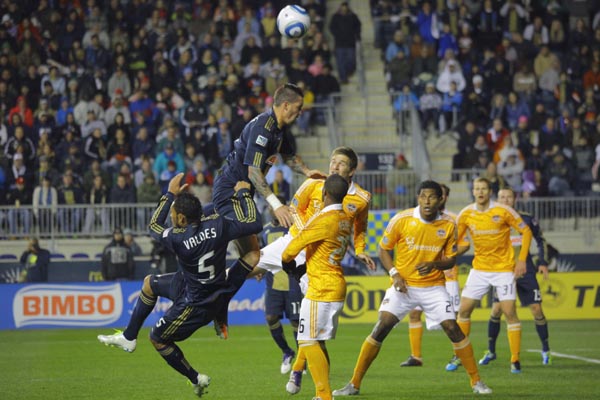 Rising high, but it will not be enough.