PSP photographer Earl Gardner was on hand as the Philadelphia Union reserves fell 1-3 to the Toronto FC Reserves thanks to two own goals. It was a nice day and the Union is going to the playoffs.
Rob Vartughian gets Zac MacMath and Chase Harrison warmed up.
Roger Torres battles for the ball.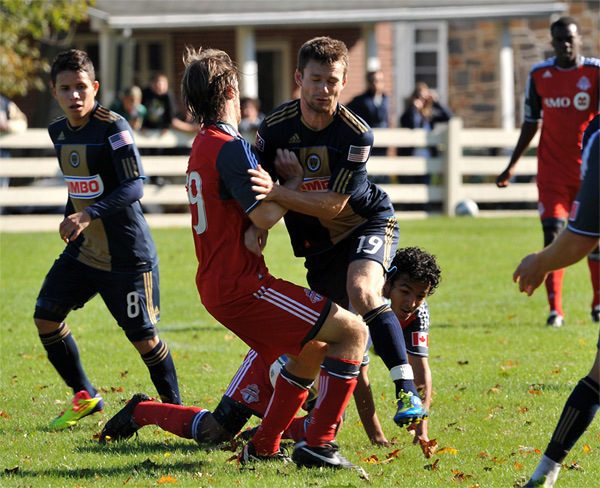 Jack McInerney blasts his way through the defense.