PSP photographer Nicolae Stoian was on hand for the Philadelphia Union's home finale. Although the match ended as a 1–1 draw, the beautiful fall day featured a beauty of a goal from Sebastien Le Toux. Most importantly, the Union assured themselves a place in the playoffs for the first time in their two-year history.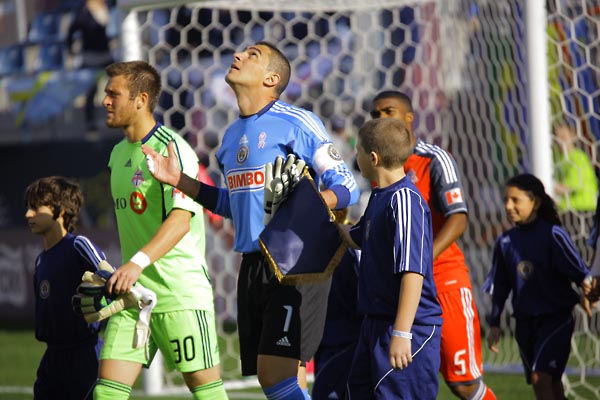 Faryd Mondragon expresses his thanks on his return from a five week absence with a broken finger.
He attacks on one end and defends on the other. Ladies and gentlemen, Sebastien Le Toux.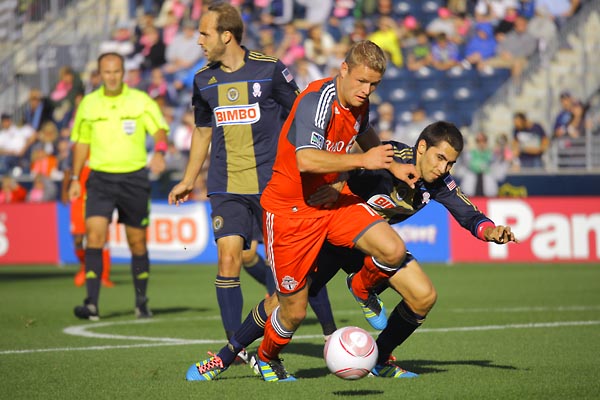 Garfan getting stuck in on Nick Soolsma.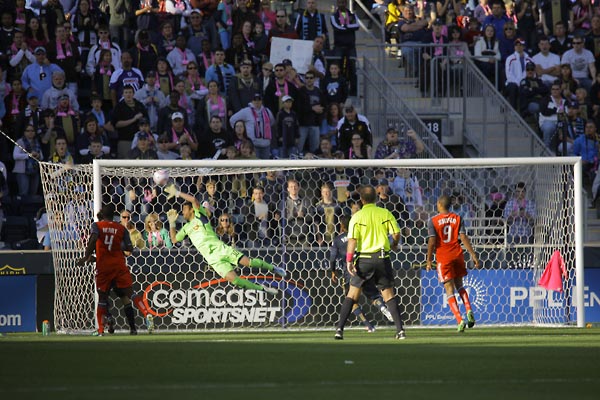 Toronto's Milos Kocic comes up with one of several big saves.
Carlos Valdes battles Soolsma.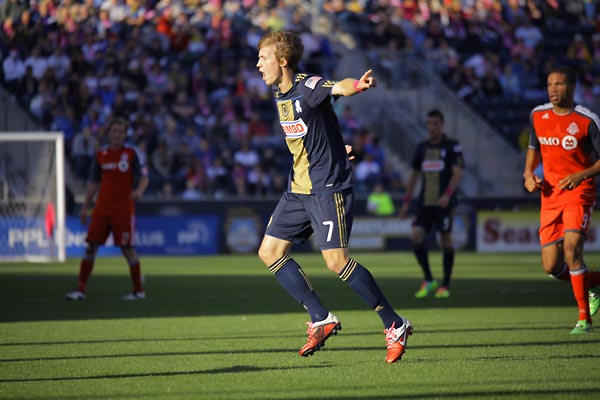 Brian Carroll directing coverage.
Garfan battling Soolsma for the ball.
"I don't know what happened," said Toronto defender Ashtone Morgan. "One moment Le Toux was there and the next he was blowing right by me."
"Seba unleashes a shot AND IT IS IN THE NET!"
Le Toux's goal is met with approval.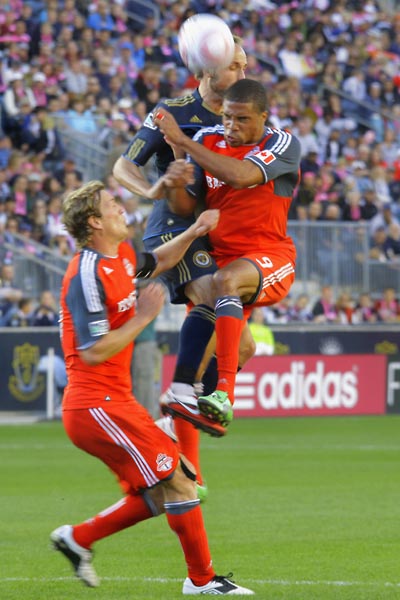 Mapp climbs to battle Ryan Johnson for the ball.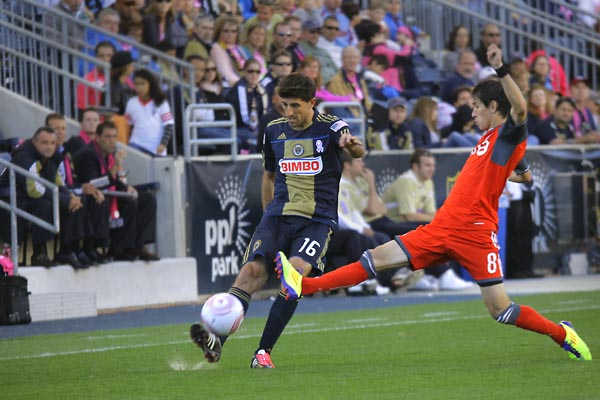 Veljko Paunovic sends in a cross ahead of Toronto defender Eric Avila.
Iro prepares to grab Danny Califf on a corner kick.
You cannot stop Bearfight, only get in his way.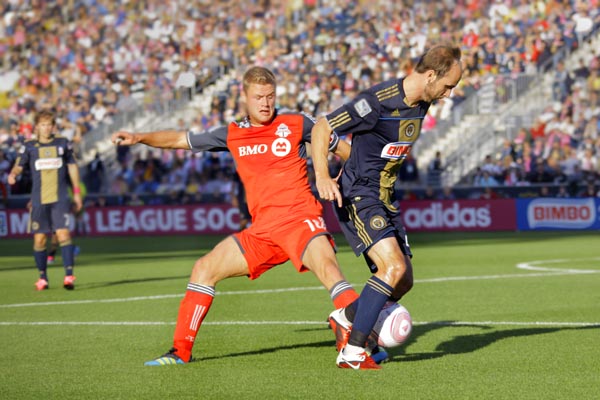 Mapp maneuvers.
Adu a-doing it.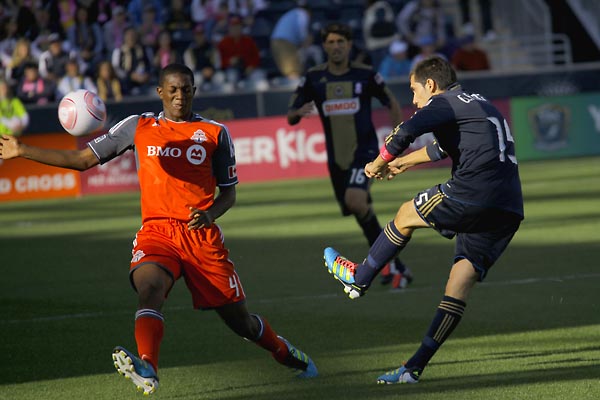 Garfan's cross is closely defended by Doneil Henry's arm.
"I appeal to you…"
The Dragon and El Kaiser take a moment for a tactical discussion.
Roger Torres prepares to juke Nathan Sturgis.
McInerney looking to make something happen with a difficult ball.
Seba picks out a target.
Marfan takes a moment to cool down.
A leader gives his thanks.
Check out Nicolae's Flickr page for more photos.