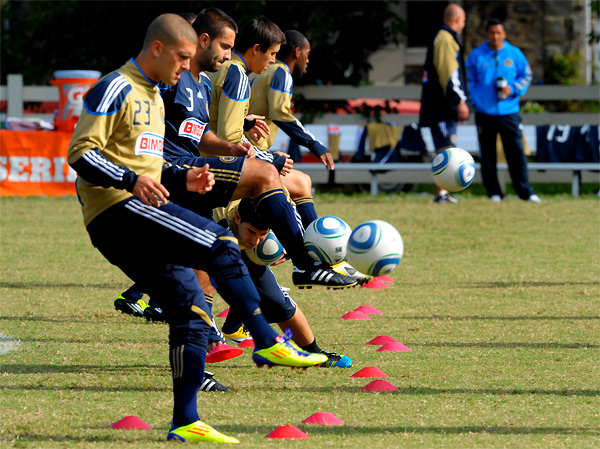 The players warm up before the match.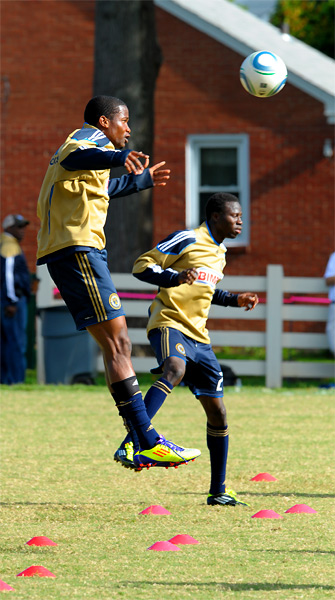 Danny Mwanga practices his headers.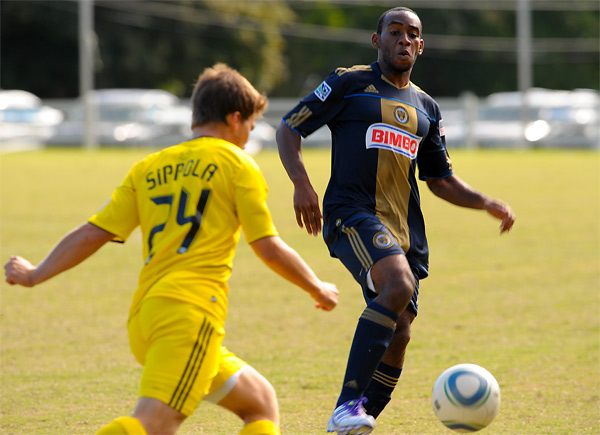 Amobi Okugo takes on Ben Sippola.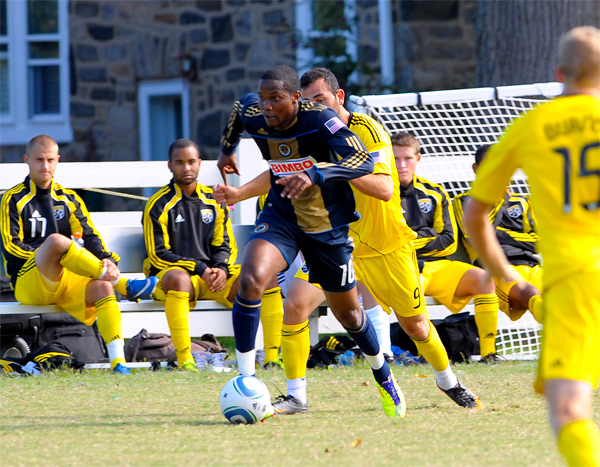 Danny Mwanga makes a break.
Jack McInerney makes a run on goal.
Jack McInerney celebrates his goal.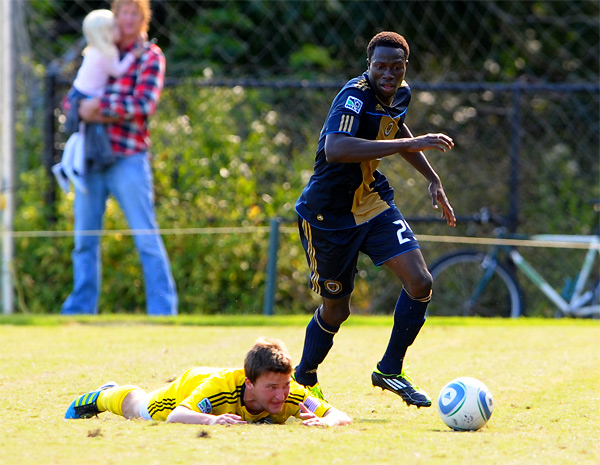 Academy player Campbell evades the Crew.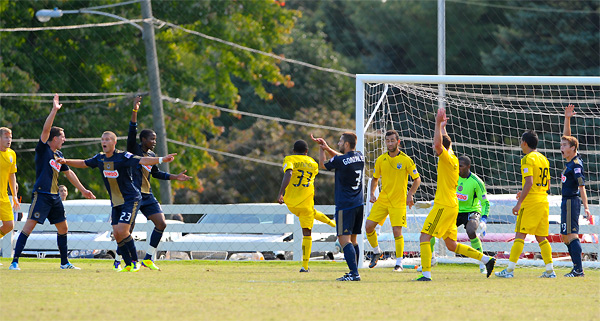 Handball gets called on the Crew.
Thorne Holder get the defense set up.
The 1st team gets in a run.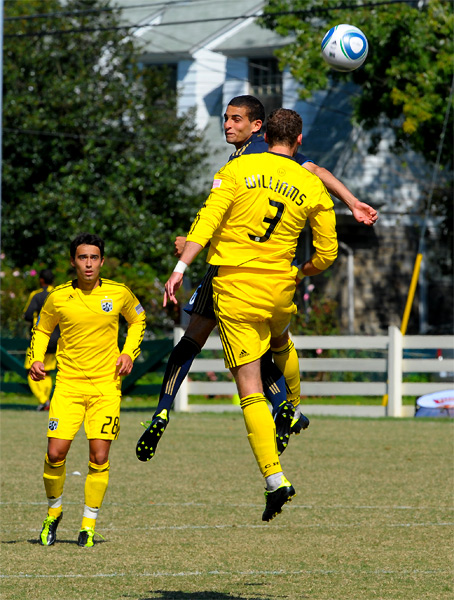 Morgan Langley battles Josh Williams for the ball.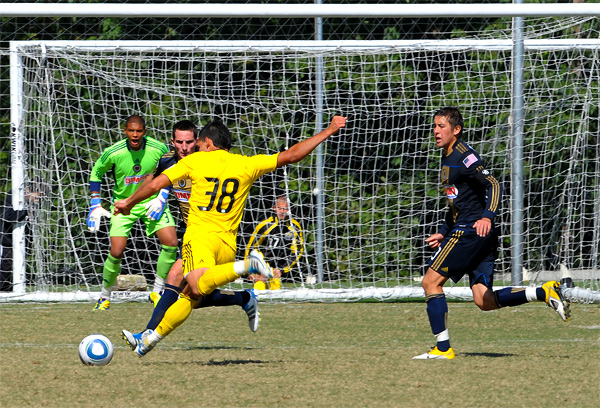 The Crew takes a shot on Zack Steffen.
Ryan Richter fights to keep the ball in play.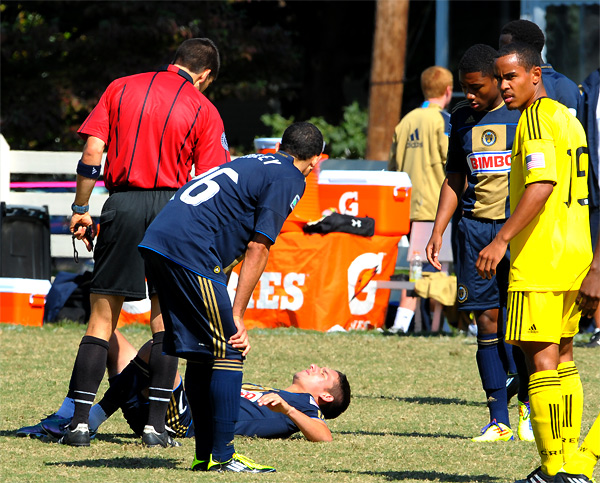 Zach Pfeffer gets taken out by the Crew.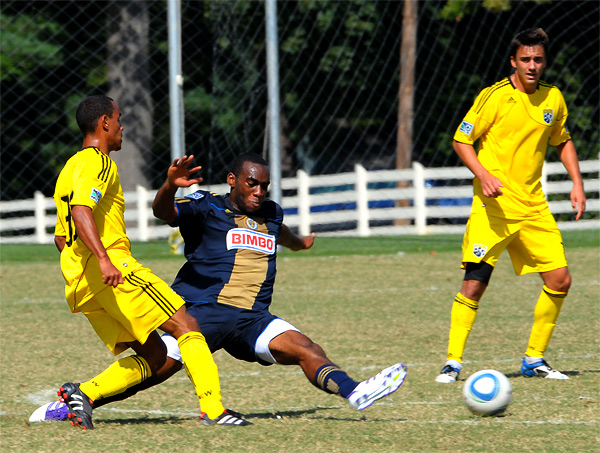 Amobi Okugo goes after the ball.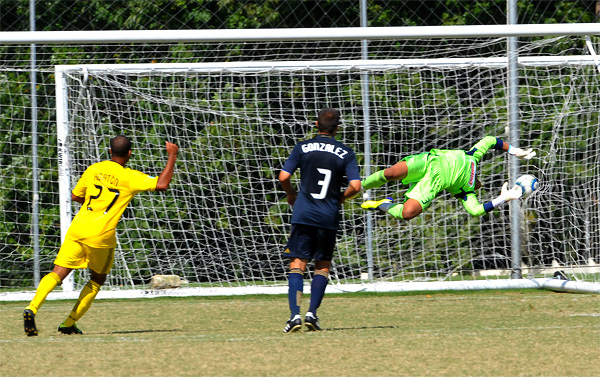 Aaron Horton gets one by Zack Steffen.
Zach Pfeffer moves the ball as the bench looks on.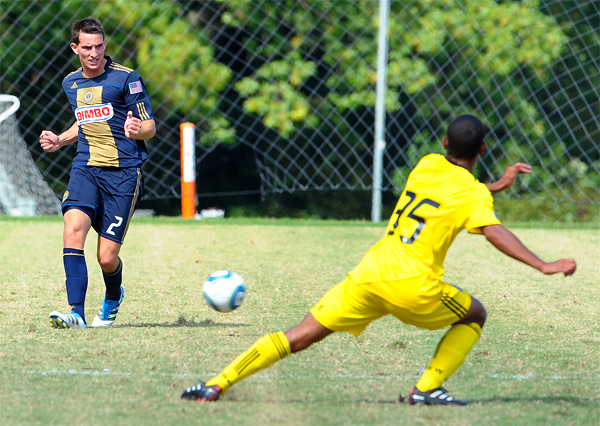 Joe Tait passes the ball.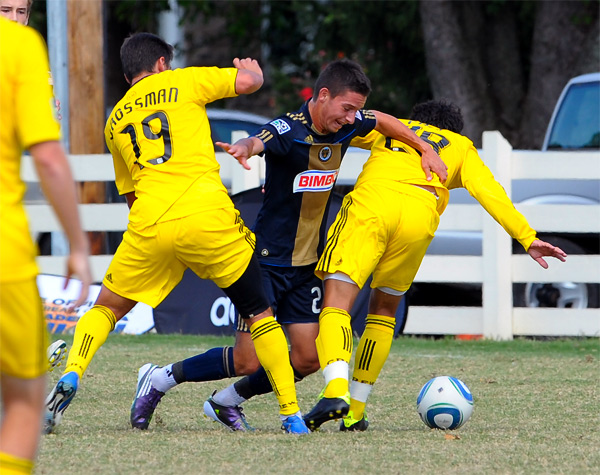 Zach Pfeffer gets double teamed by Columbus.
Emmanuel Ekpo gets cautioned for a reckless tackle.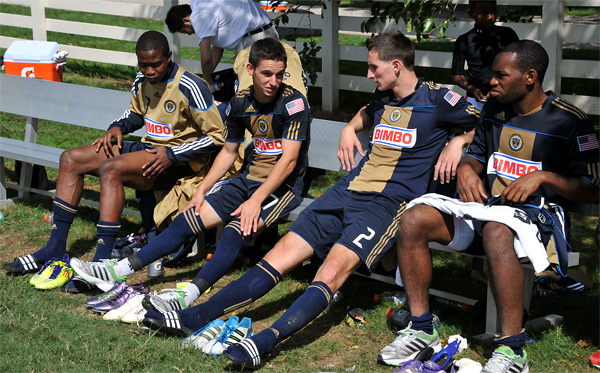 The guys relax post-match.
Joe Tait signs some autographs for the kids.
For additional photos of the Reserve match, please check out Earl Gardner's Flickr page.