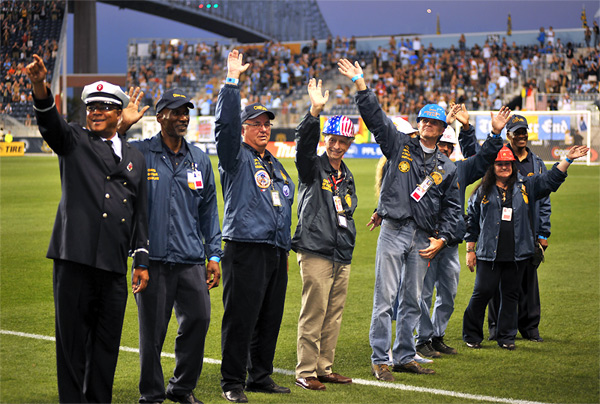 The Union honors some Hometown Heroes.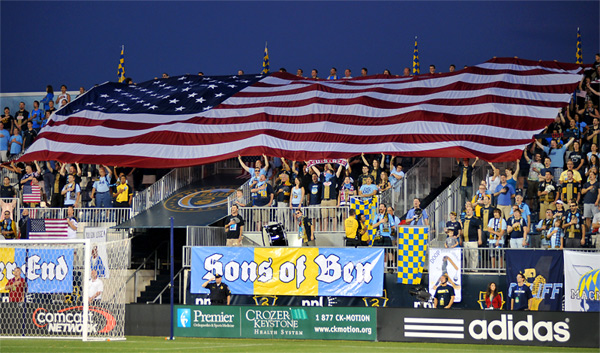 The Sons of Ben pay their respects to the victims of 9/11.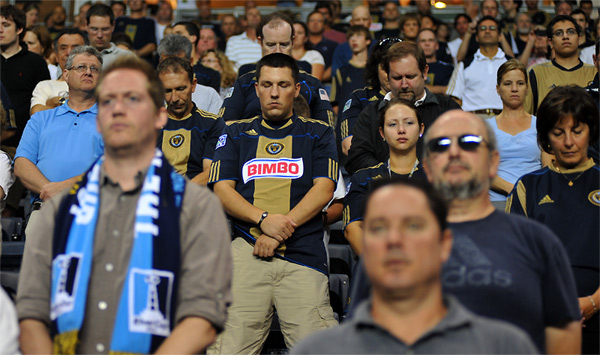 Union fans take a moment of silence for 9/11.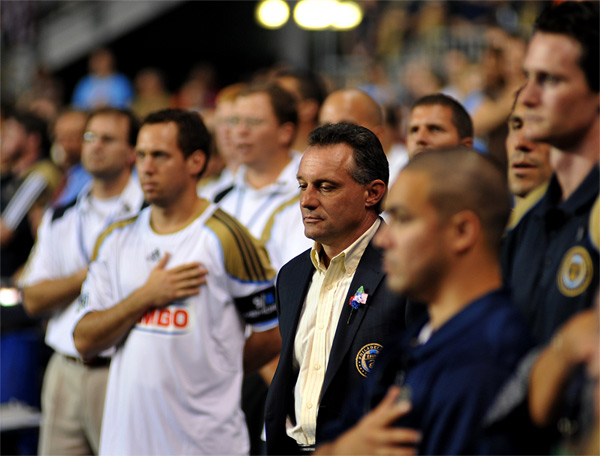 Peter Nowak takes a moment to reflect.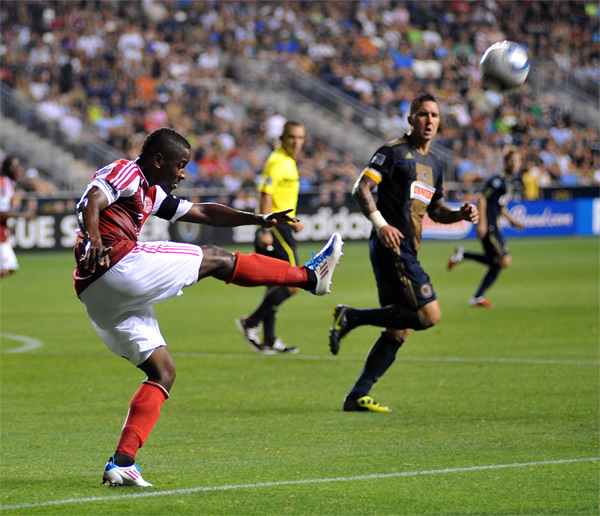 Califf watches as the ball gets cleared.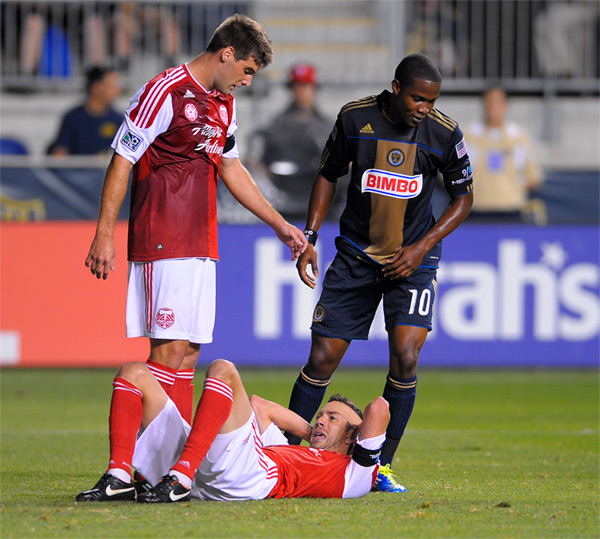 Now is not the time to be doing sit ups.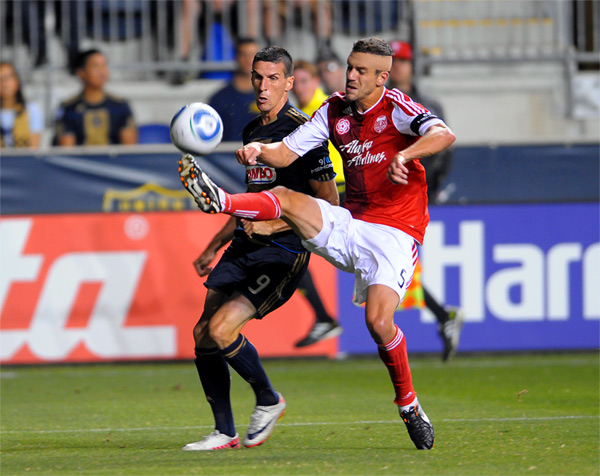 Le Toux battles Eric Brunner for the ball.
Danny Mwanga makes a run past Jack Jewsbury.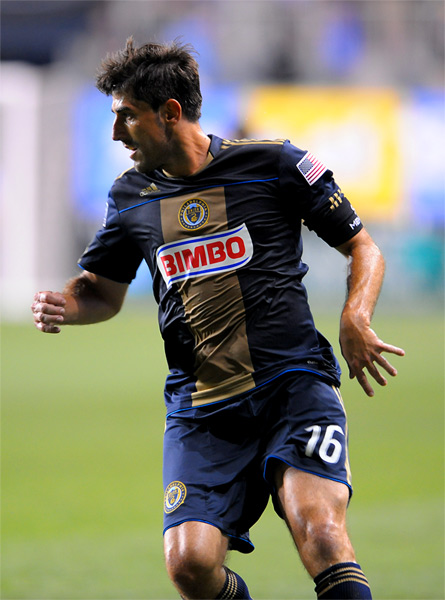 Veljko Paunovic looks for a pass.
Roger Torres cruise past Timbers players.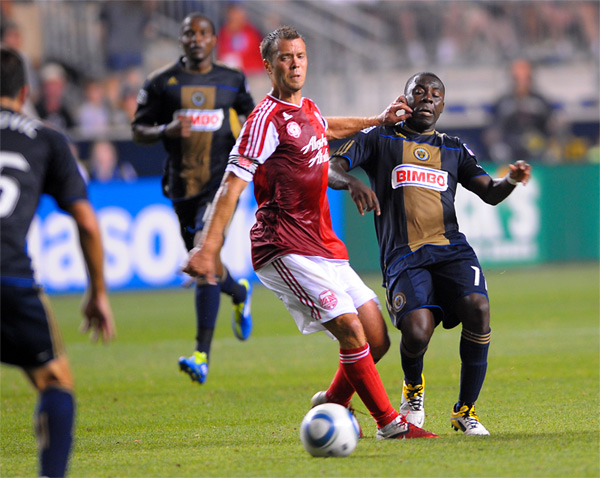 Yes, Freddy has cute cheeks, no need to pinch them Jack.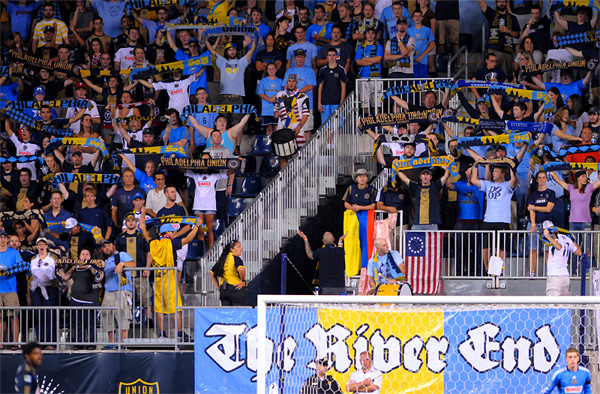 The Sons of Ben sing God Bless America at the 9:11 mark.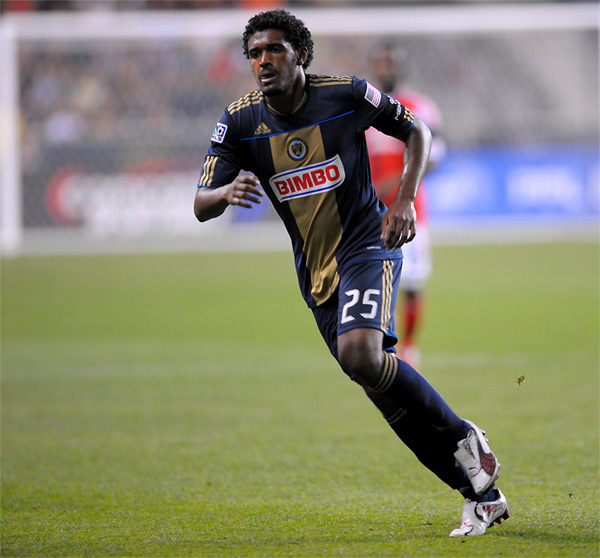 Sheanon Williams makes a run.
Zac MacMath registers his first clean sheet in an MLS match.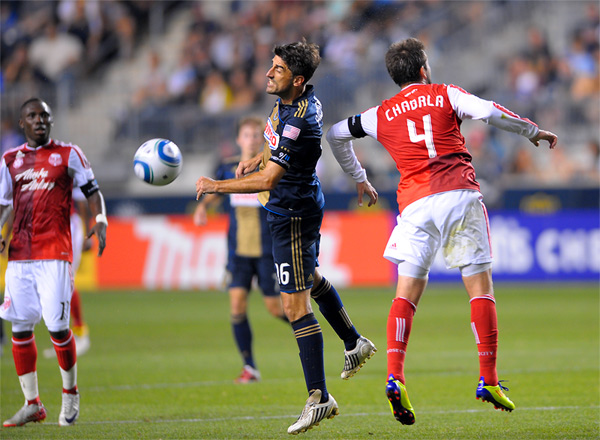 Veljko Paunovic goes up for a header.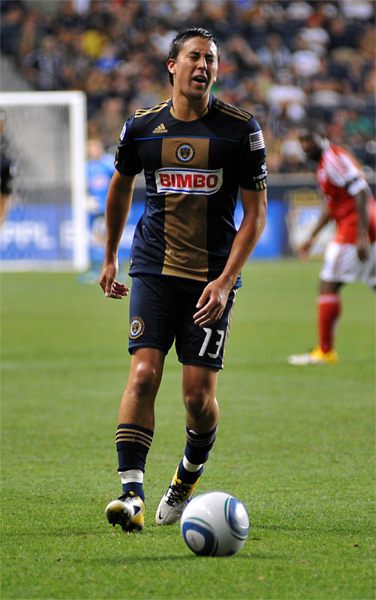 Kyle Nakazawa gets called offsides.
Rodney Wallace bugs out at the incoming ball.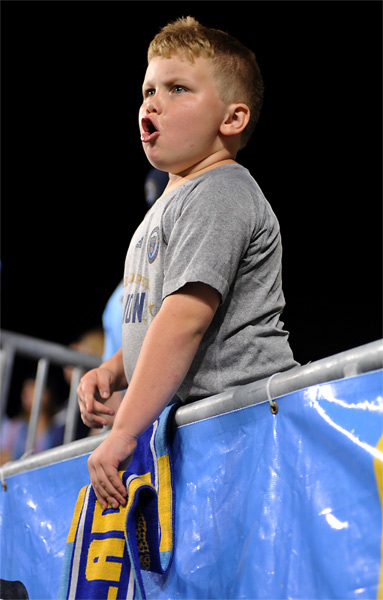 A young SoB supporting the Union.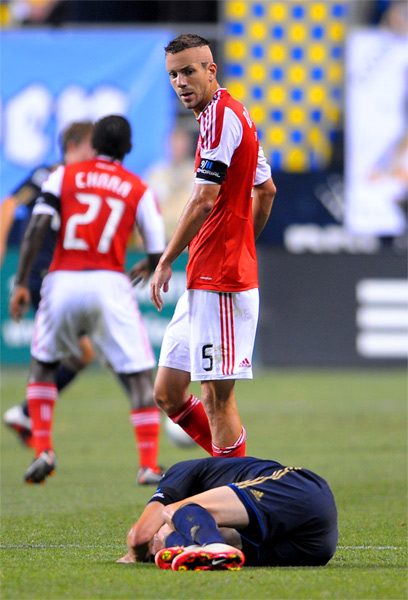 Eric Brunner looks on as LeToux is on the ground.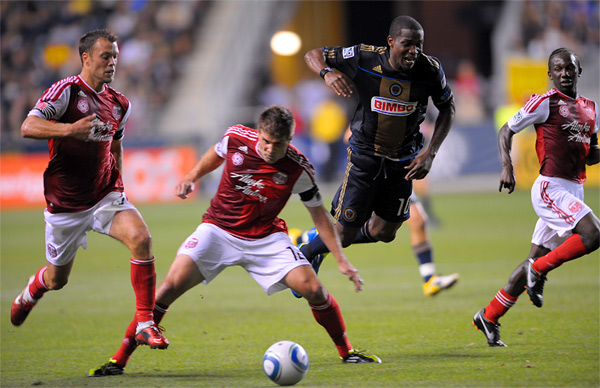 Danny Mwanga gets hip checked into the air.
Jack Jewsbury gets a yellow card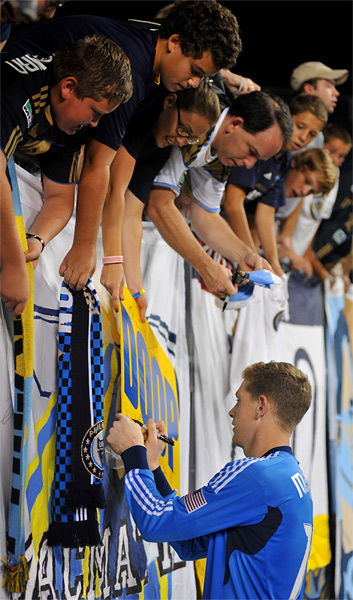 Zac MacMath signs some autographs for the fans.
…and here's one for the ladies.
For additional photos of the match, please check out Earl Gardner's Flickr page.