The WPS title was at stake on Saturday in Rochester, NY.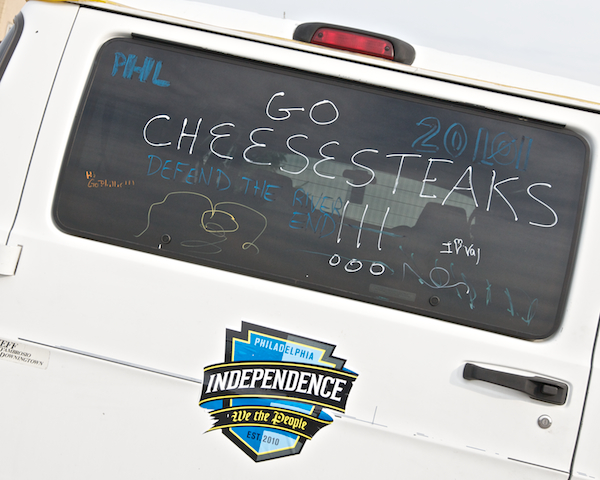 The Cheesesteak Supporters Club was in the house. A few of the stalwarts rented a giant conversion van.
They proceeded to decorate the van.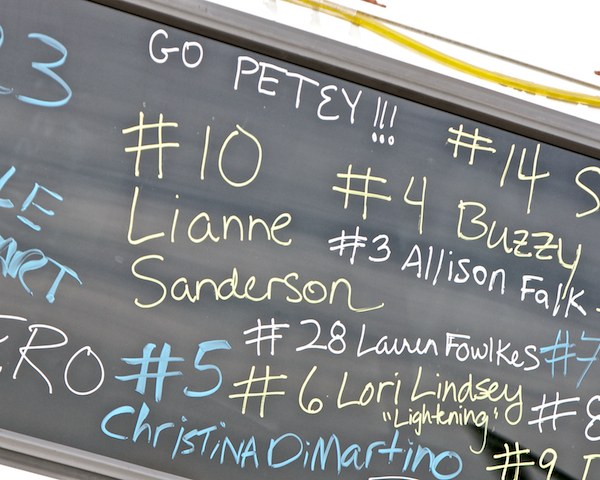 Note the yellow string of lights up top.
There was a whole section of the stadium for Philadelphia supporters in the 10,000 plus crowd.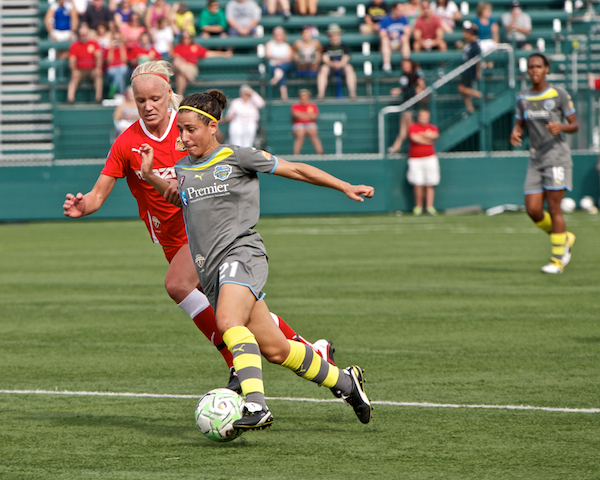 Vero slips by Caroline Seeger. The game saw Veronica Bouquete all over the field trying to create opportunities for the Independence.
Estelle Johnson and the Independence backfield had to manage Christine Sinclair and prevent her from stealing any opportunities. Fresh from a black eye a la Megan Rapinoe, Johnson was more than willing to oblige and rough her up.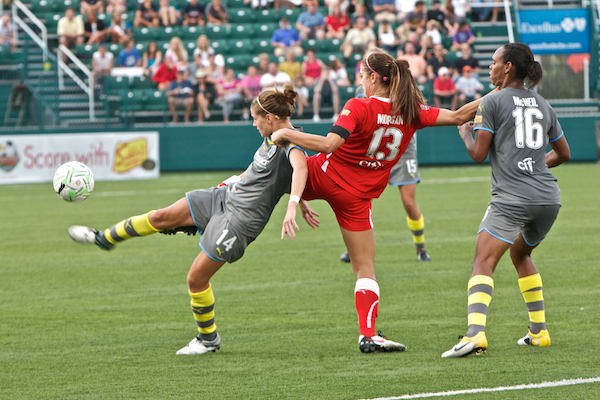 Both Sinead Farrelly and Kia McNeill had excellent games providing midfield support and crucial defense. Here Alex Morgan lays a chop to McNeill's throat and knee to Farrelly's back in an attempt to keep them from effective play.
An acrobatic Tasha Kai would soon take a pounding from Western NY.
Estelle Johnson pushes Marta off the ball. The Independence defense worked hard to shut down the Brazilian.
Cristine Sinclair celebrates the first goal of the game.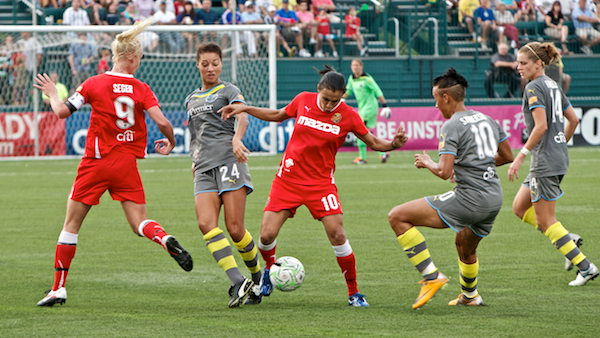 As fatigue sets in the game starts to look more and more like a 1-0 shut out.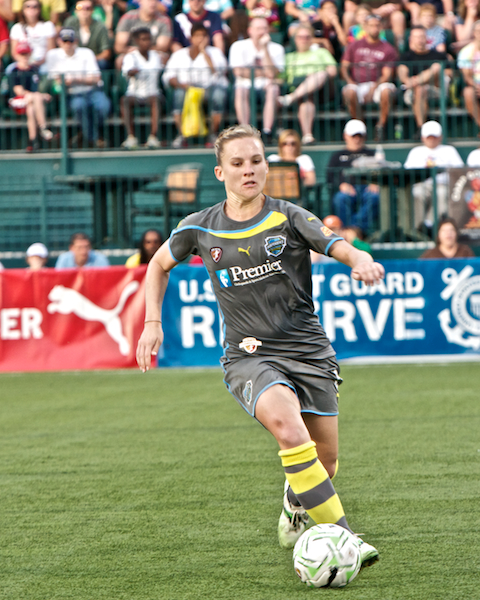 Amy Rodriguez would have other ideas.
The team piles on A-Rod after her 87th minute equalizer.
The two 15 minute periods of extra time went back and forth creating dramatic, but unfinished opportunities.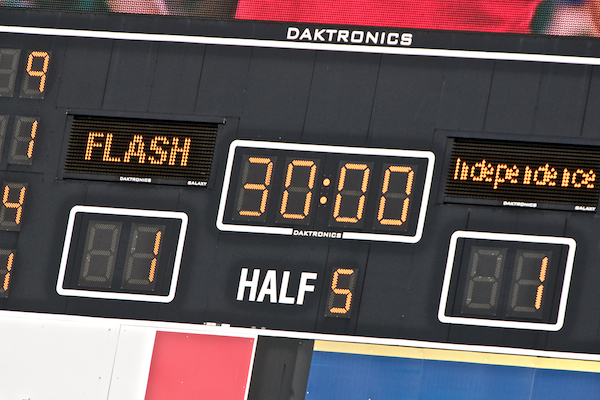 After 120 minutes of play, it was on to penalty kicks.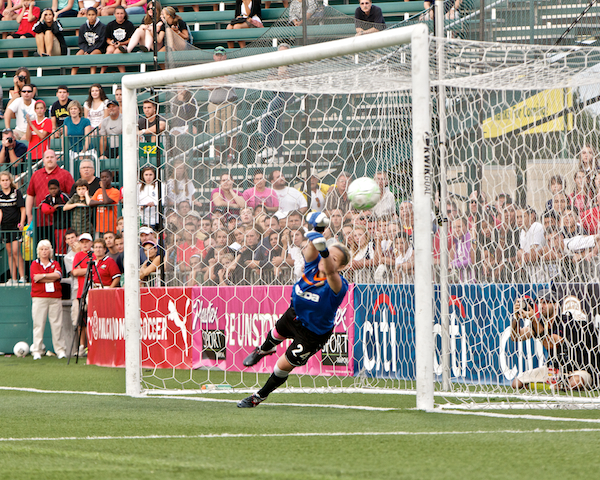 In the end, it came down to this shot by Laura Del Rio…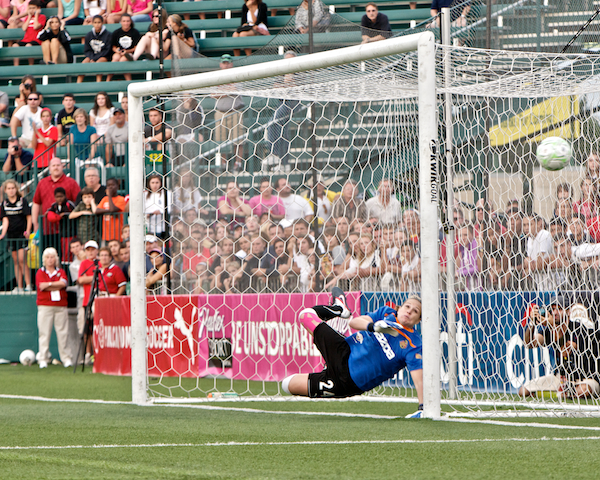 …which wss repelled at the gates of victory.
The new champions' celebration ensues and the 10,000 plus crowd explodes.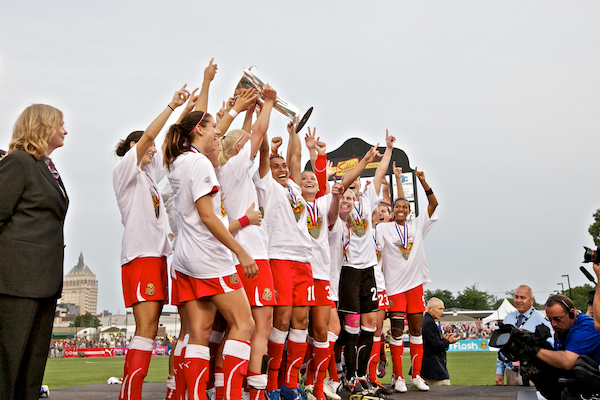 Receiving the championship trophy.
The Independence were left to accept the sting of a gutting defeat.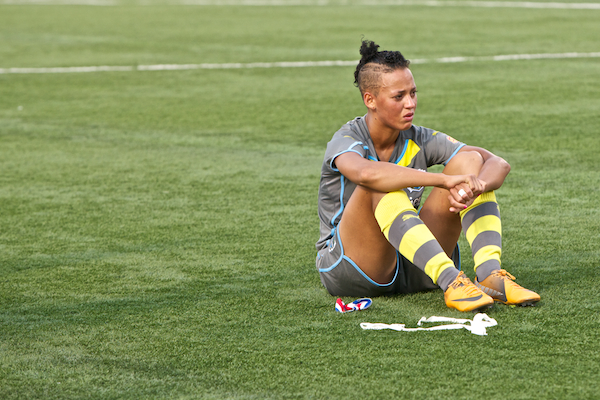 Lianne Sanderson feels that pain.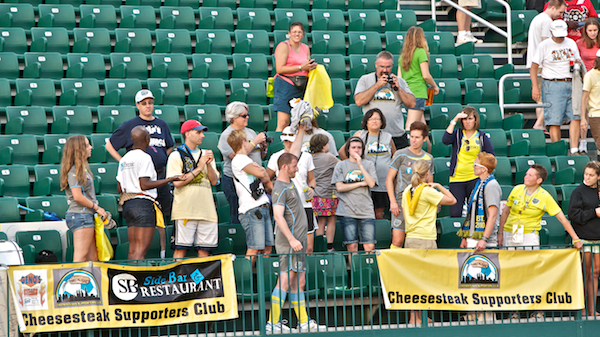 The Cheesesteak Supporters Club  also felt the empty hollowness of defeat.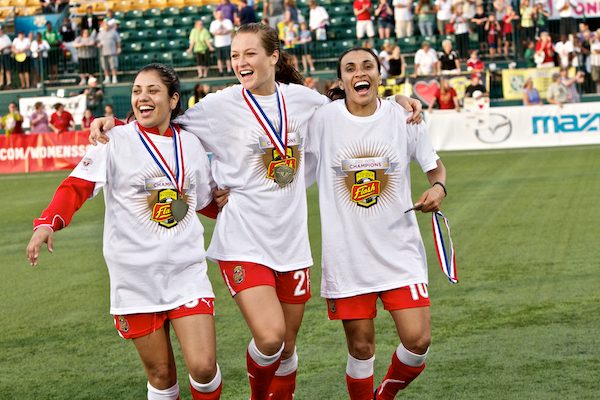 To the victors go the spoils, the right to celebrate…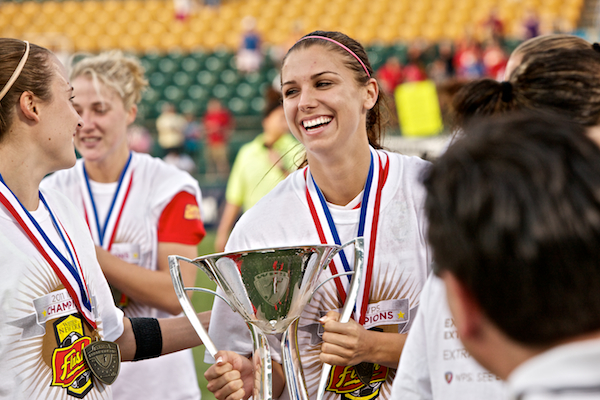 and the WPS Cup.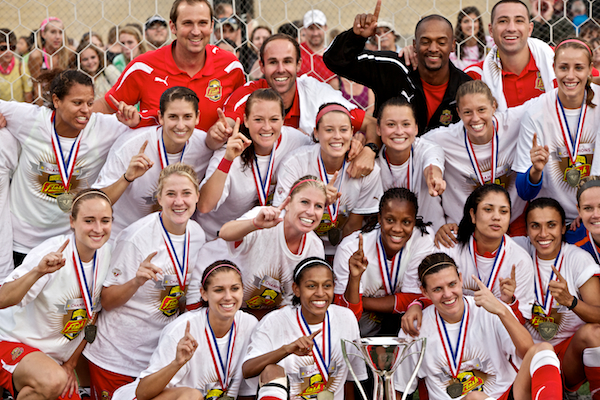 The 2011 WPS Champions…
The Western New York Flash.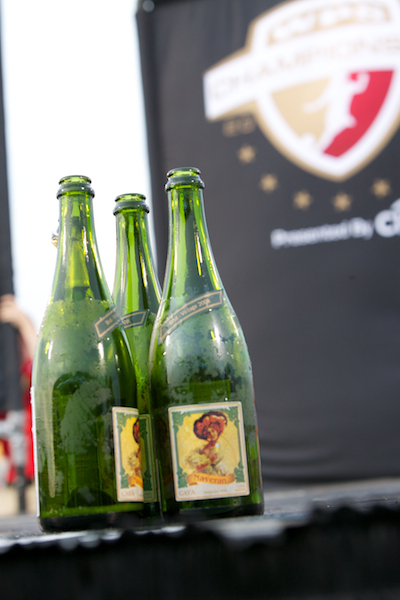 And, so ends the 2011 WPS season.  Full season photo review forthcoming.  Until then, please feel free to visit Michael Long's work at Fotograffic.net, and connect with him via  Facebook and Twitter (@fotograffic).