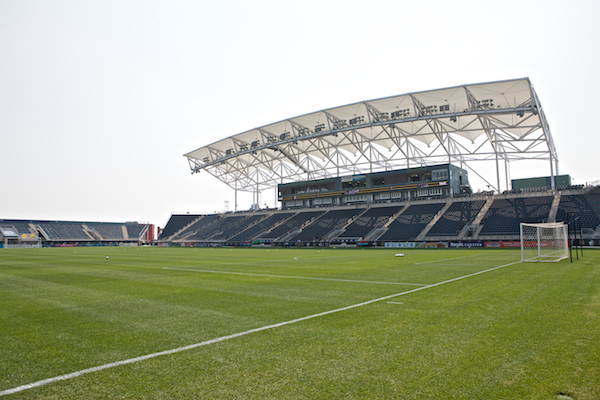 A bigger stage awaits…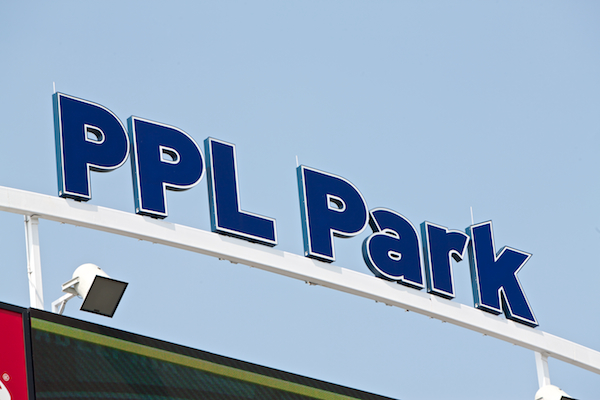 …the women of the Independence as the faced magicJack in the 2011 WPS Super Semifinal.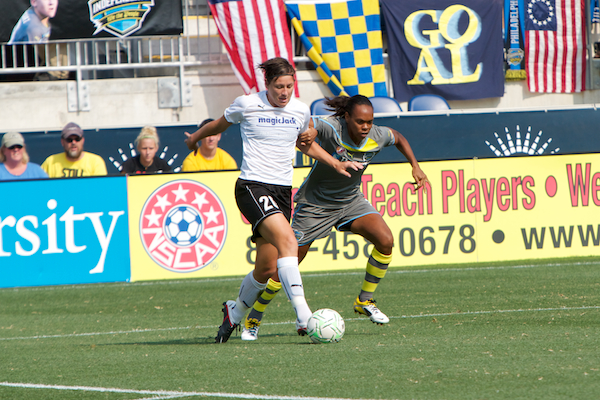 The action starts early and sticks to several dominant themes:
1) Frustrate Abby Wambach…
Estelle Johnson drives theme number 2:
Keep Rapinoe under wraps.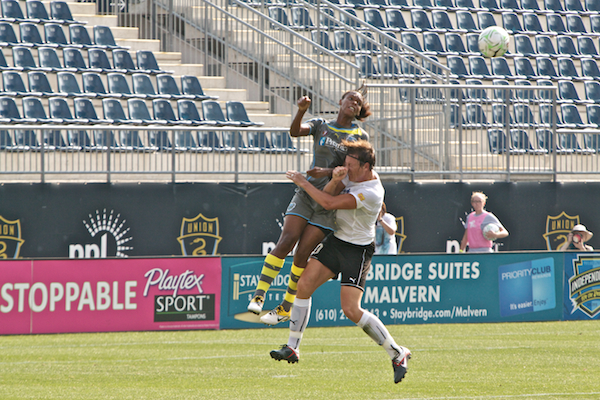 Kia McNeil goes toe-to-toe with Wambach.
Wambach somehow manages to talk her way our of a yellow card.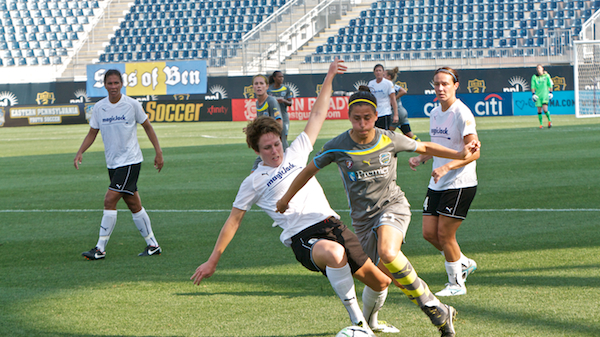 Vero was vital to this game consistently moving and creating opportunities.  Here the feisty little Spaniard trounces Schmidt.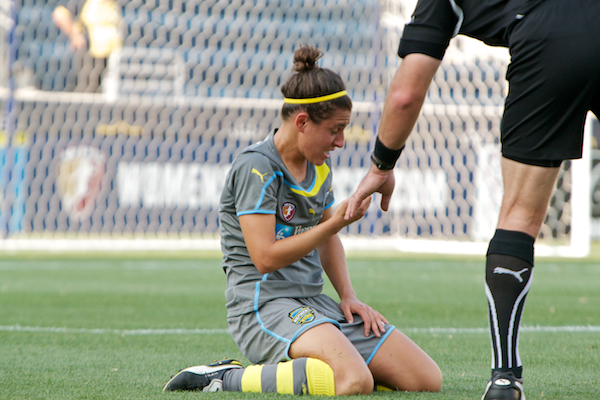 But for her efforts gets poked in the eye. She however did not receive the black eye Estelle Johnson got from her excellent management of Rapinoe and Wambach.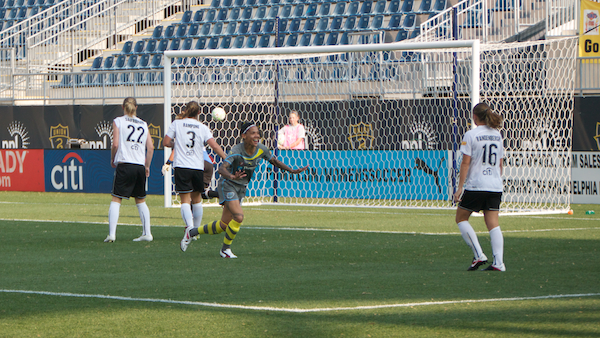 The ball and the goalie have not stopped moving, but Tasha Kai knows…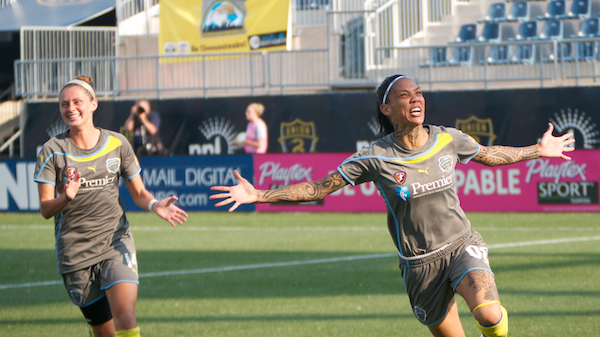 Kai once again opens the scoring, this time to lead off the second half.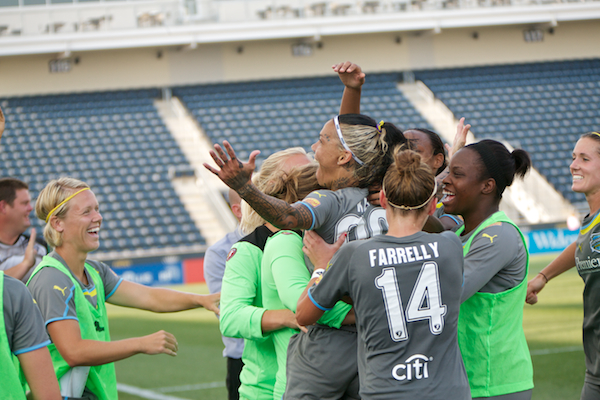 An excellent way to open the second half in under 30 seconds.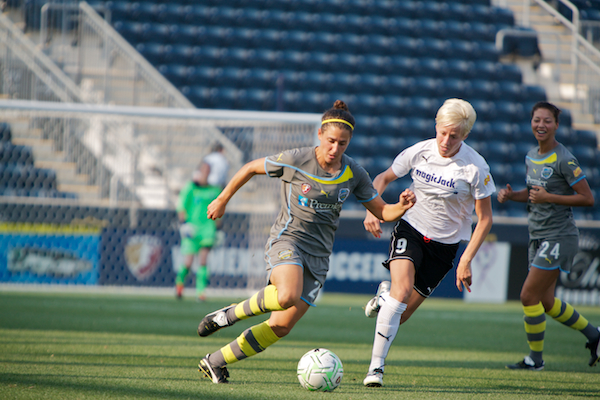 Vero beats Rapinoe.
Vero destroys the opposition with more than just her feet.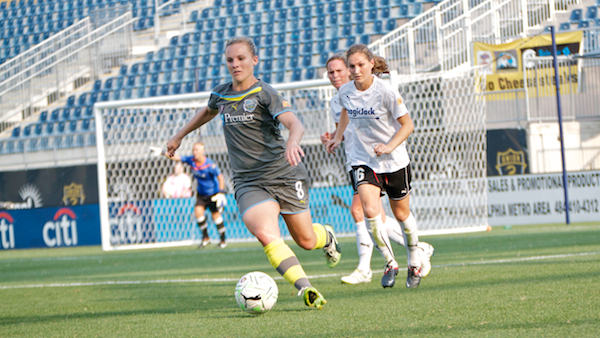 A-Rod is Back!!!
Rodriguez fires a rocket at goal… but still no connect.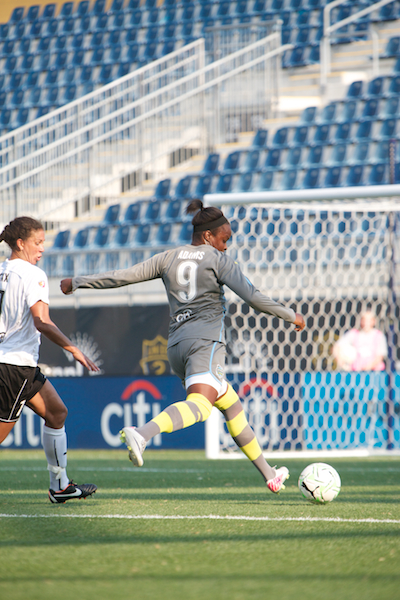 Adams is brought on to replace Tasha Kai…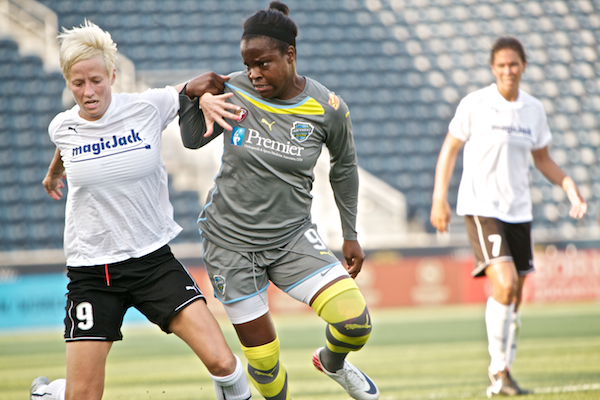 …and to knock Rapinoe off of her game, and Adams happily obliged. These two almost had to be separated by ref.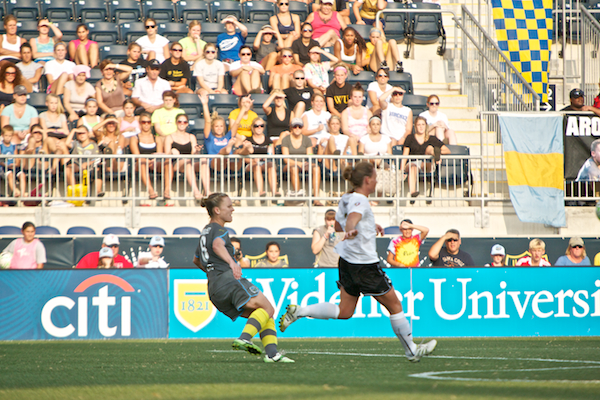 Rodriquez finally connects. Here she watches as her left footed chip goes over the goalie's head and seals up the game and the trip to the finals.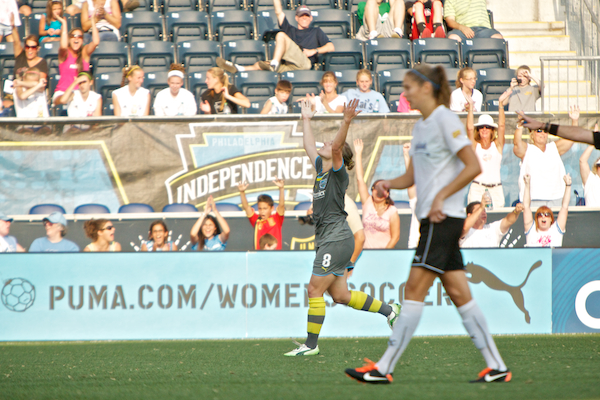 A-Rod ignited the 5500 at PPL while magicJack slowly suffocated under the pressure.
The victors step out in the light.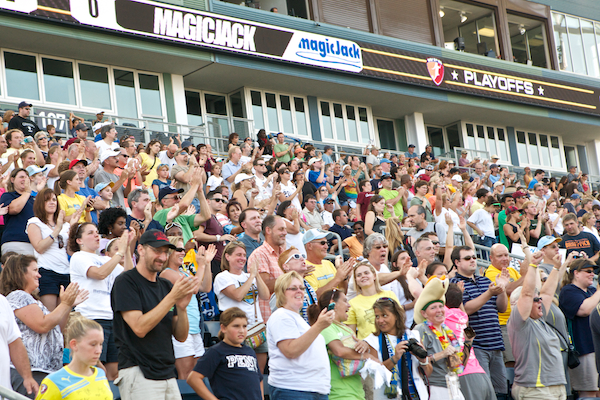 The large Philadelphia crowd was loud and proud.
Hugs and pounds, handshakes…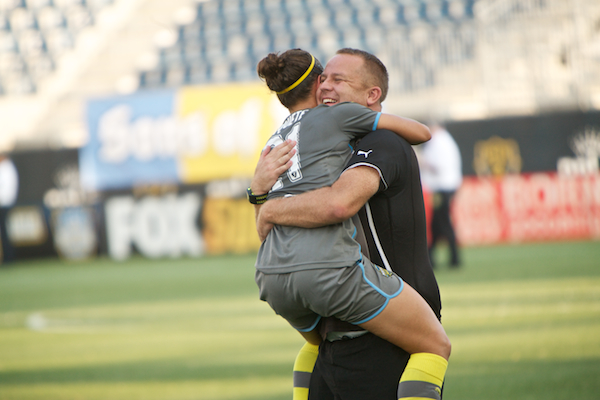 … and an  MVP-sized celebration.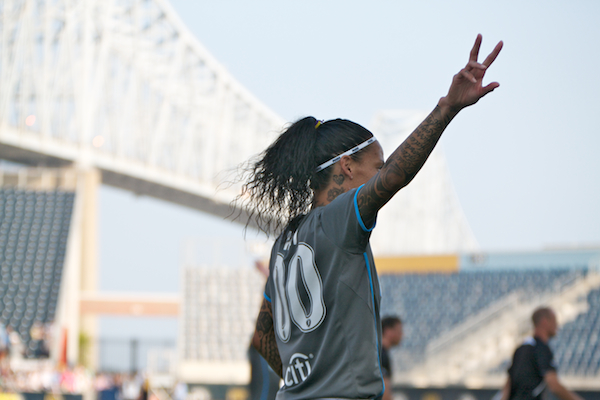 See you next week from Rochester as the Independence go for the 2011 WPS championship.
Check Michael Long Fotograffic, LLC. on Facebook and Twitter in the coming week for updates and more photos as he gets ready to march off to Western New York to cover the game for the PSP.