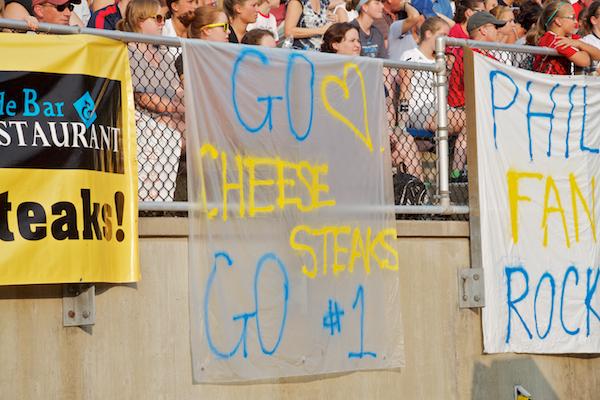 Sunday's match, the last home game of the regular season, was Fan Appreciation Night.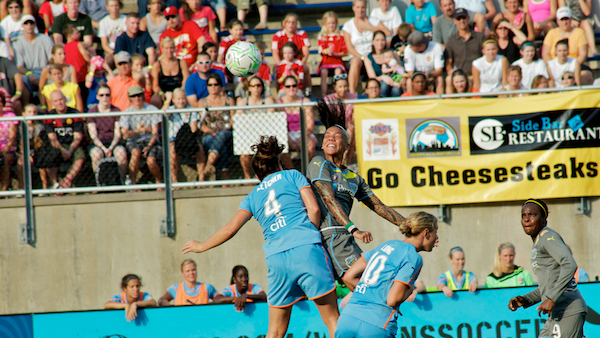 Tasha Kai once again proved why she is essential to this team, scoring the first goal…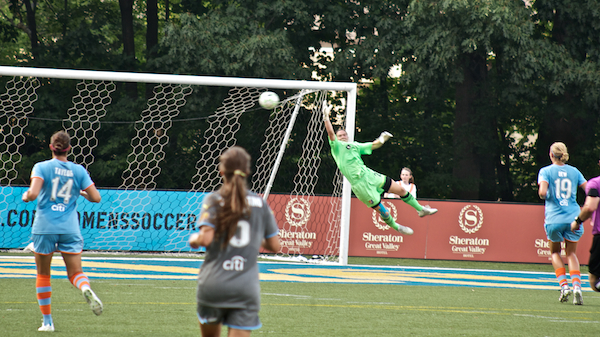 …with this shot over Sky Blue's keeper, Jenni Branam.
Kai gets planked in celebration.
Joanna Lohman played a full 90 on Sunday proving valuable on both sides of the ball.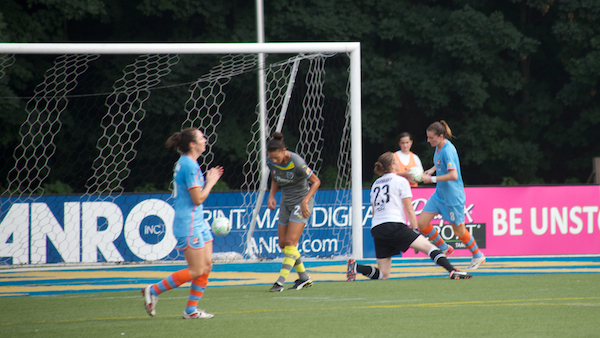 A scrum in front of the net provides NJ with an equalizer. Independence keeper Nicole Barnhart is not pleased.
Estelle Johnson provided valuable defense in a game marked by back-and-forth midfield play.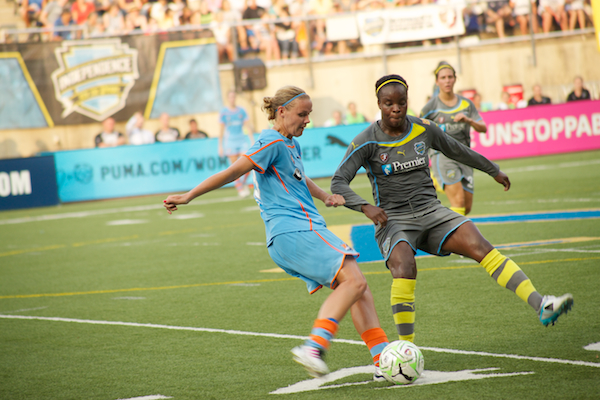 Danesha Adams has been all over the position chart in the past few games. This week she played solidly as a striker.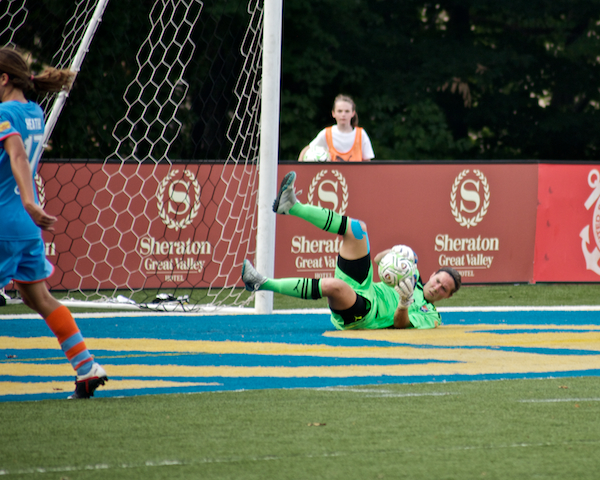 Sky Blue's Jenni Branam was kept very busy by the Cheesesteaks, especially as the second half wore on.
After receiving a yellow card in minute 3, Carrie Dew receives a red for another foul.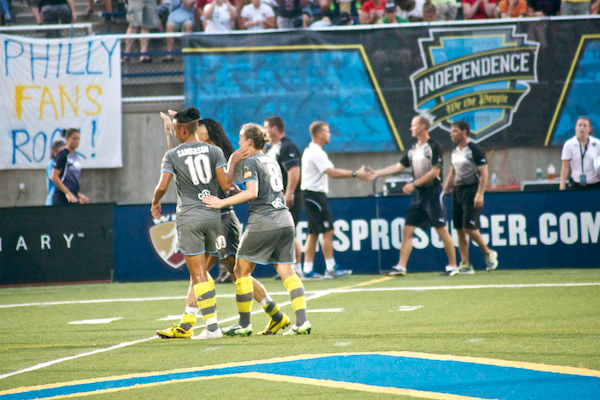 The team celebrates after Lianne Sanderson's stoppage time goal for the win.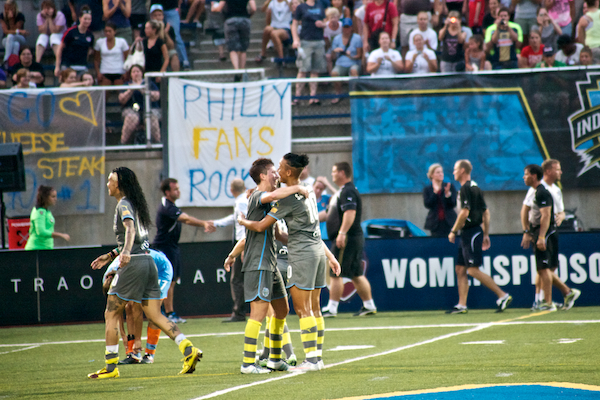 The victory keeps the Independence in first as the regular season winds down.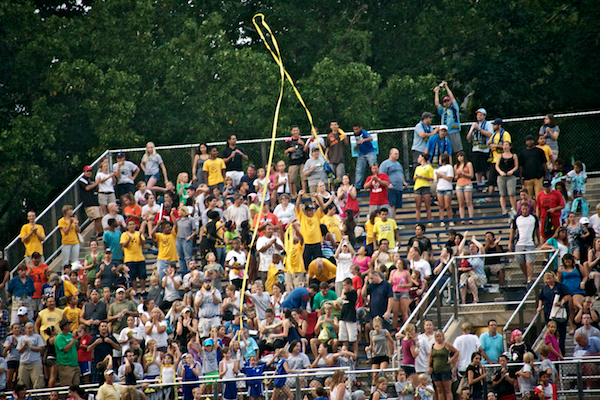 The Kensington Soccer Club celebrate the victory!
Amy Rodriquez signs a Kensington Soccer Club member's jersey.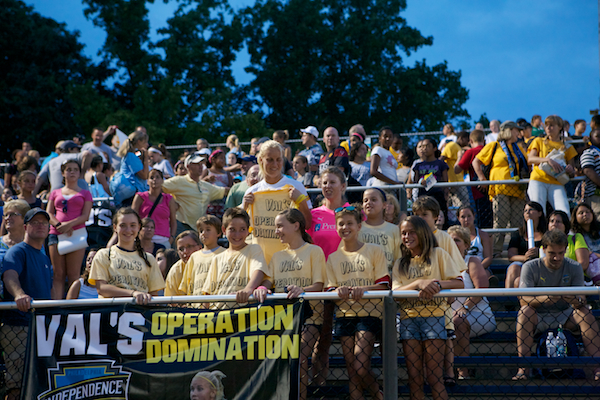 Val Henderson poses for a photo with part of her supporter's group, Val's Operation Domination.
Team photo with a extraordinary supporter.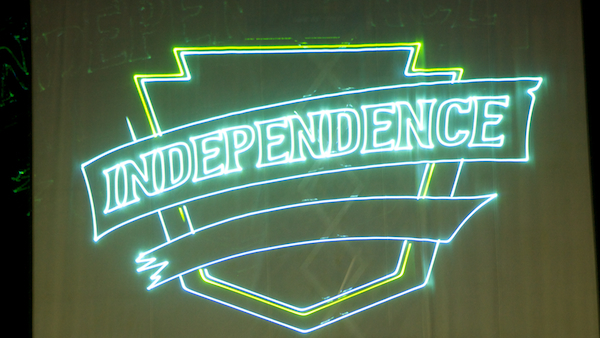 Support the Independence as they go for their first WPS title. Onward to PPL Park!