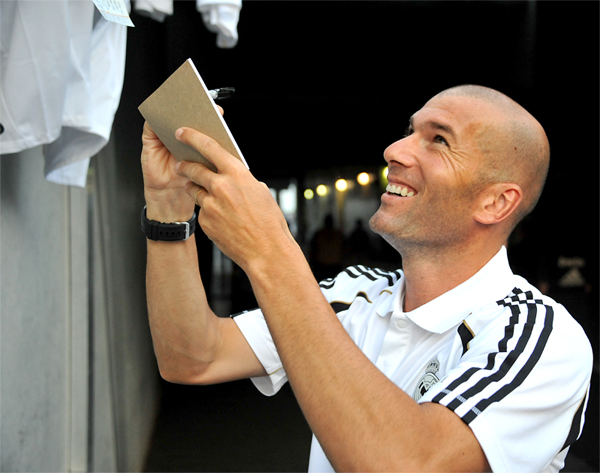 Zizou (the namesake of my French Bulldog) signs some autographs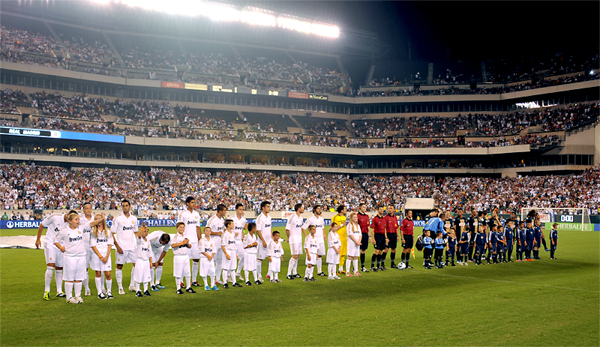 The Players and kids take center pitch to a packed house.
Faryd Mondragon and his little dragons greet Iker Casillas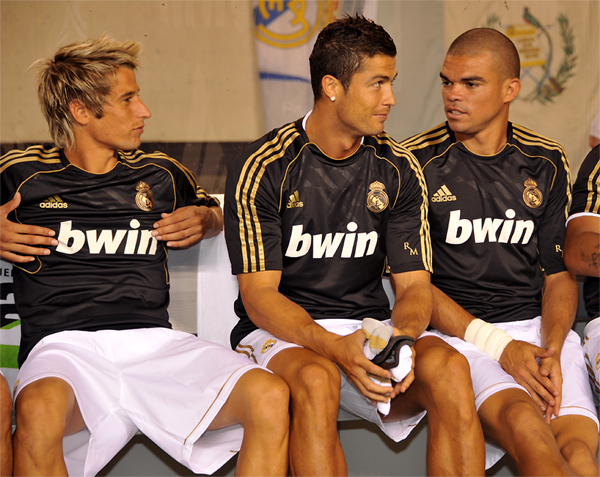 Fabio Coentrao, Cristiano Ronald & Pepe riding the bench.
Keon Daniel, Mesut Ozil and Brian Carroll fight for an incoming ball.
Real Madrid celebrate their first goal of the night.
Faryd Mondragon stops a shot.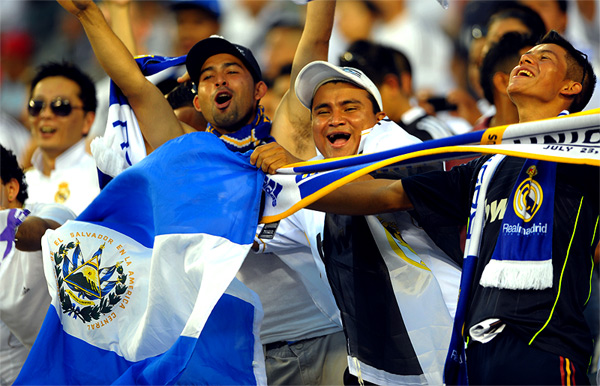 Real Madrid fans revel in a goal.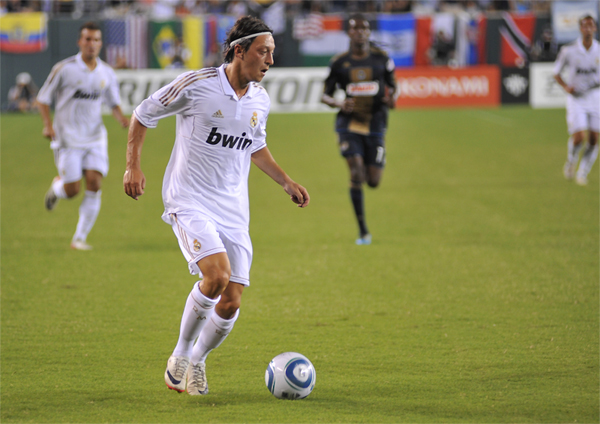 Real Madrid's Man of the Match, Mesut Ozil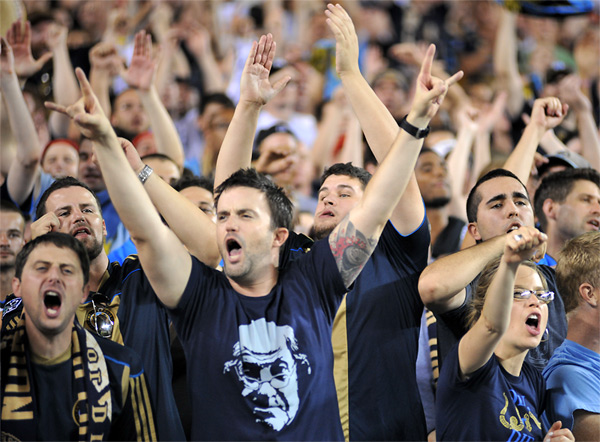 The Sons of Ben make themselves heard even though they are outnumbered.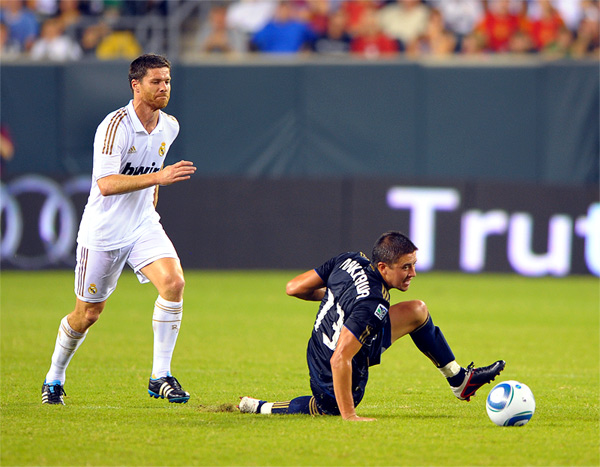 Kyle Nakazawa never stopped fighting for the ball with Xabi Alonso.
Danny Califf heads the ball while Karim Benzema admires his tattoos.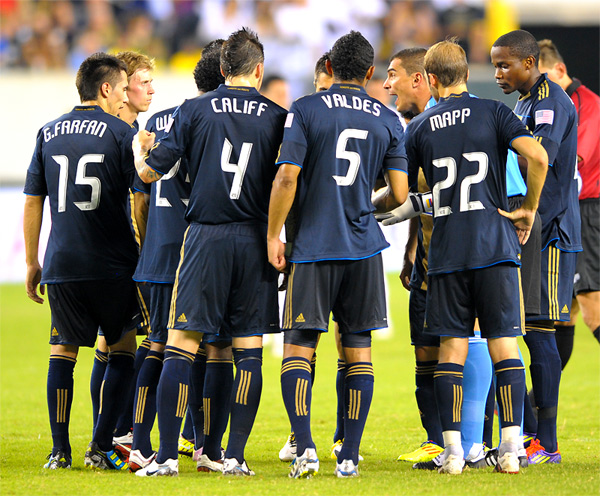 The captain fires up his team for the second half.
Kaka takes a corner kick.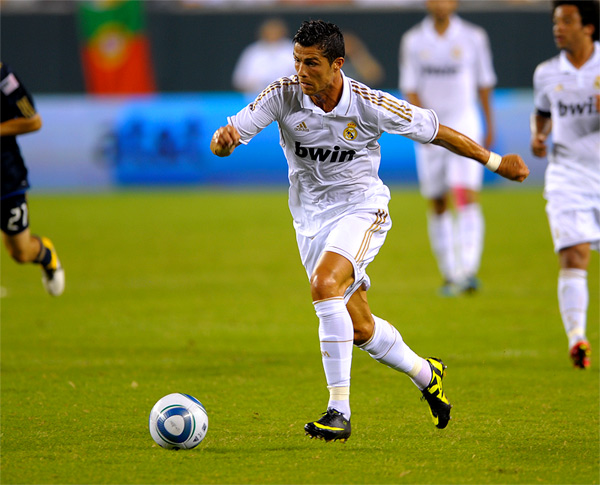 C. Ronaldo shows up in the second half to not do much.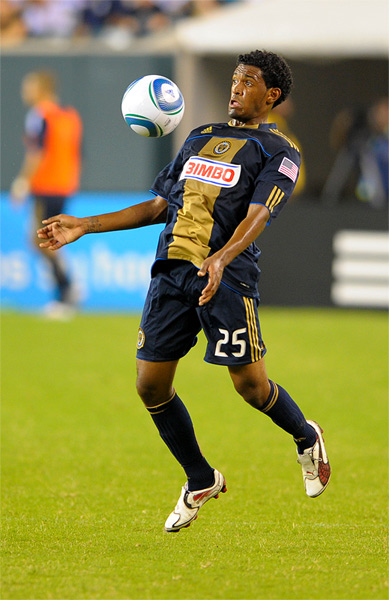 Sheanon Willams brings the ball under control.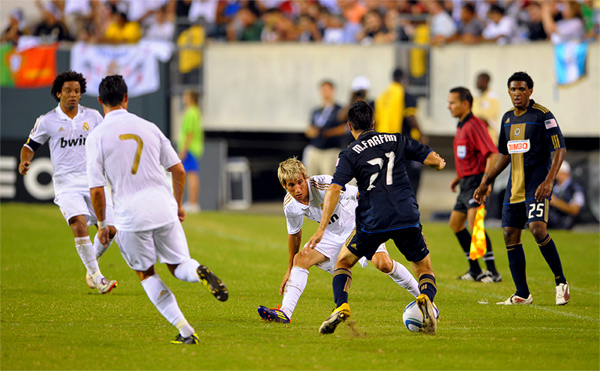 Michael Farfan evades a bunch of over-paid talent.
Danny Mwanga keeps Pepe on his toes for a better part of the 2nd half.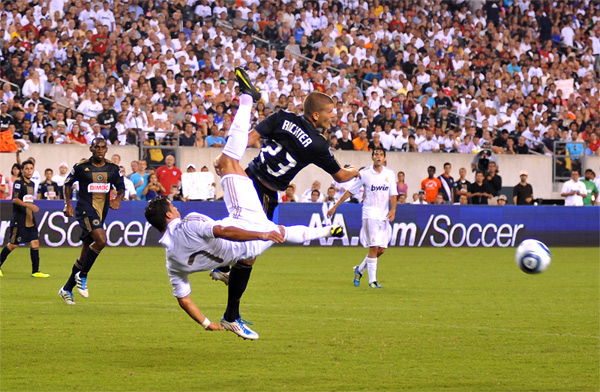 Ronaldo poorly judges the ball in this attempted bicycle kick.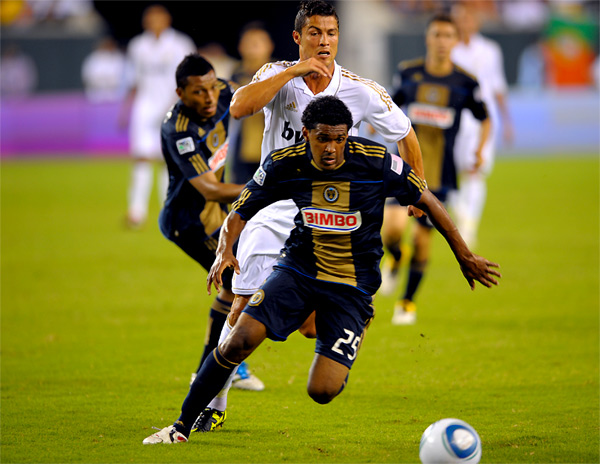 Sheanon Williams takes the ball away from Ronaldo.
Amobi and Marcelo wait for the ball to come down.
Michael Farfan's dirty chip shot brings the Union back.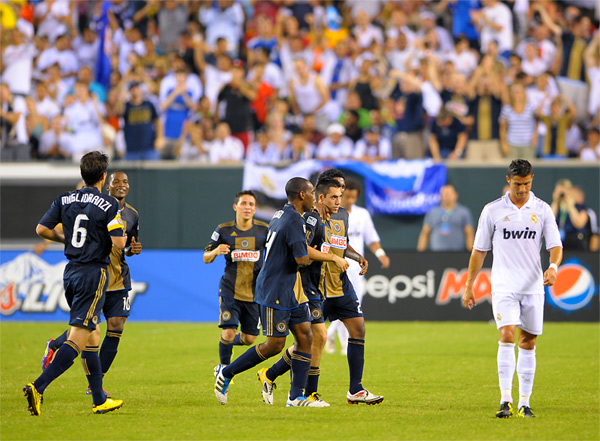 Awww… Chin up there buddy you'll be back at the Four Seasons in an hour.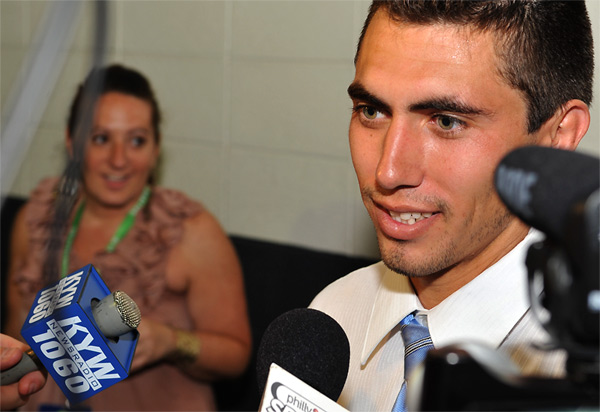 Post game interviews with the press.
For 250+ additional photos of the match, please check out Earl Gardner's Flickr page.