Philadelphia Union Captain Faryd Mondargon takes the field with his son.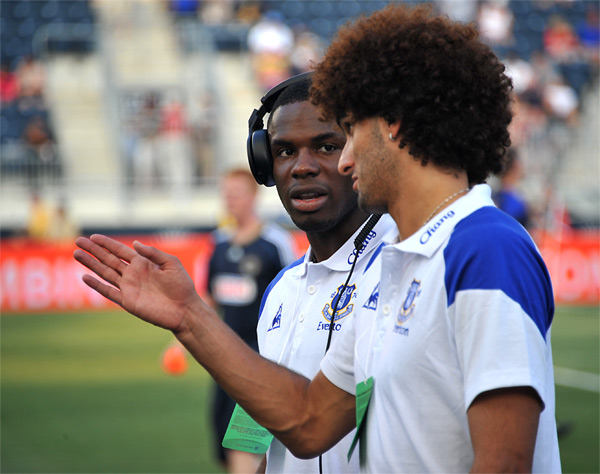 Take 95 north and get off on Front Street, Cheerleaders will be on your left.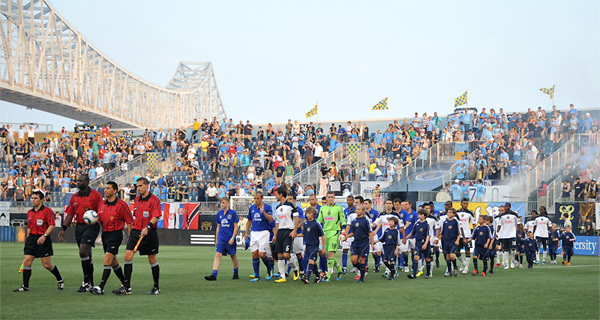 The players walk out on the pitch.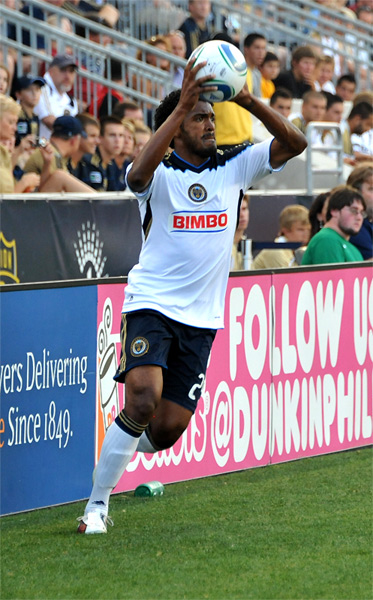 Trebu-Sheanon launches a throw-in.
Danny Mwanga battles John Heitinga.
Jack Mac makes a run in.
Carlos Valdes wanted to score his 2nd goal for the Union.
Amobi Okugo brings the ball forward.
Tasha Kai rocks out in the River End with the Sons of Ben.
Zac MacMath talks about his strong debut at PPL Park.
Philip Neville does his best marionette impression.
Roger Torres battles in air with John Heitinga.
Zach Pfeffer warms up in the 2nd half.
Zach Pfeffer and Ryan Richter keep the pressure on Everton.
Michael Farfan, "You Shall Not Pass!"
Roger Torres is not afraid to get physical.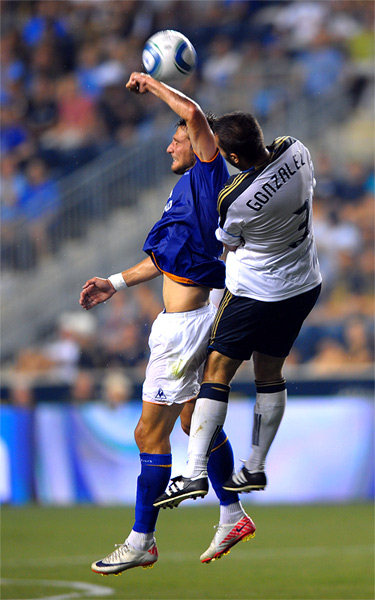 Juan Diego Gonzalez goes up for the ball.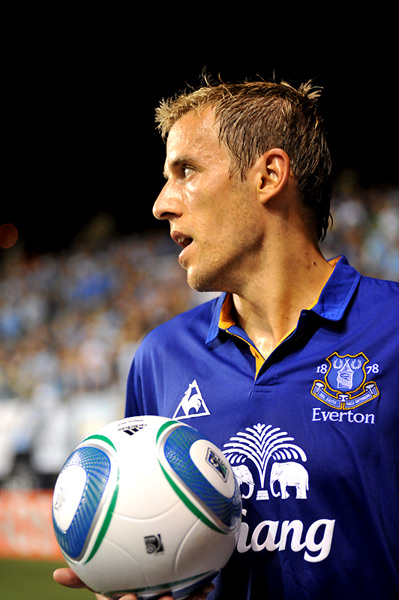 Philip Neville readies a throw-in.
Amobi Okugo keeps Jack Rodwell at bay.
Future star Jimmy McLaughlin looking for the forward pass.
John Heitinga now knows what Eric Hassli feels like.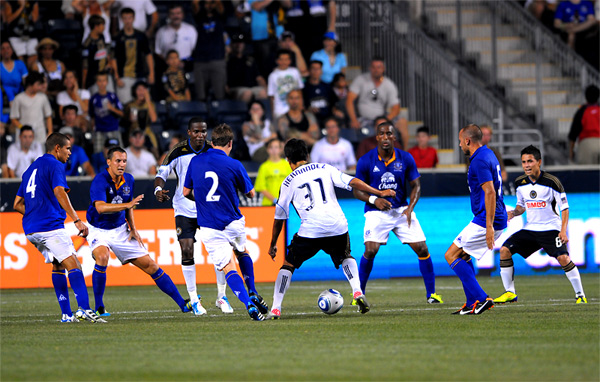 Making his PPL Park debut, Christian Hernandez takes his shot.
Hernandez's shot goes by keeper Jan Mucha in the 87th minute.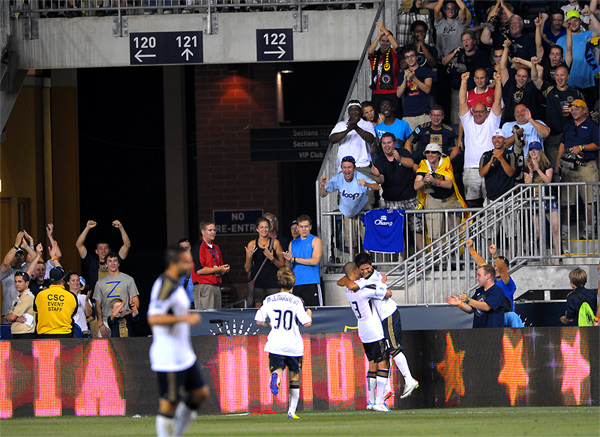 Hernadez will probably not come down from this moment for a long time.
SoB Lucas Murray basks in the glory that is the Philadelphia Union.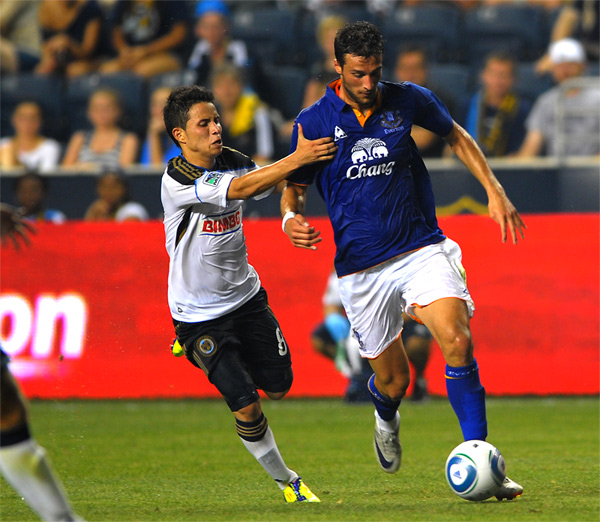 Roger Torres takes on Apostolos Vellios…
…and gets shown the yellow for his effort.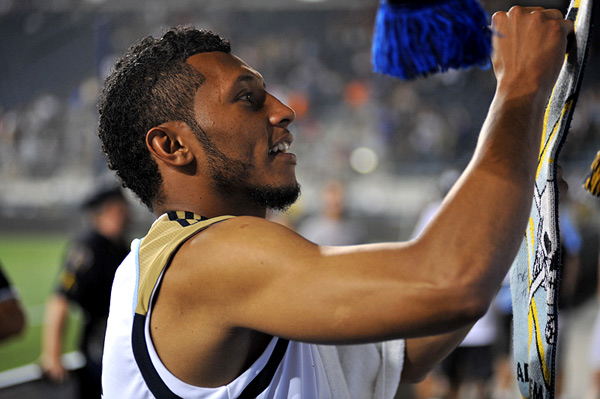 Carlos Valdes signs some post match autographs.
For additional photos of the River Cup match, please check out Earl Gardner's Flickr page.