Featured Image: Paul Rudderow
Part one left off at the start the Second World War. Part two picks up with the first friendly in Philadelphia after the war, beginning with Liverpool's tour of the States in 1946.
Friendlies in Philadelphia following the Second World War: 1946-1960
The first international club team to travel the US after the Second World War was Liverpool FC, who toured the US from May 11 until June 12 of 1946. They played ten matches and won every one of them. Philadelphia enjoyed the distinction of suffering the biggest loss of the tour when they conceded 12 goals while scoring none on May 12 while Liverpool would go on to win the 1946-47 League One title in England. In September, Puentes Grandes returned to the US where they beat Philadelphia Stars 1–0 on the last match of their tour.
In 1947, Hapoel FC of Tel Aviv toured the US and defeated Philadelphia Stars 1–0. The tour is noteworthy for being both the first coast-to-coast tour of the US by an international club and for featuring the first televised matches in US soccer history. Both the first match against New York Stars at Yankee Stadium and the last match against the American League Stars at Ebbets Field were televised. Hapoel won the first match 2–0 and lost the second by the same score.
1948 saw the return of Liverpool. The Philadelphia Stars fared better than in 1946 but still lost 5–2.
1949 saw three international teams come through Philadelphia: Belfast Celtic, Inter Milan and the Scotland national team. On May 25, Belfast Celtic defeated the Philadelphia All-Stars 4–2. They then faced the Philadelphia Nationals on May 30. The Nationals, who would win the mini double—the ASL championship and the Lewis Cup (the league cup)–in 1949, played the visitors to a 3–3 draw. The Philadelphia Stars would lose 4–2 to Inter on the last day of that tour and were walloped 8–1 by Scotland.
Manchester United came to the US for the first time in 1950. While they did not play in Philadelphia, a combined Kearny, New Jersey-Philadelphia all-star team played them at Randall's Island in New York on May 21. Four members of the Philadelphia Nationals and future Hall of Famers were on the Kearny-Philadelphia squad: Jack McIlvenny, Walter Bahr, Benny McLaughlin and Nick Kropfelder. After going down 1–0 to United on a goal from Jack Rowley, Paul Campbell equalized and Art Scheppel put the Kearney-Philadelphia team ahead. The Kearney-Philadelphia team was able to hold off United's furious attack until John Aston equalized in the 89th minute. McIlvenny and Bahr would be part of the US team that defeated England in the 1950 World Cup little more than a month later. After the World Cup, McIlvenny left the Philadelphia Nationals to play briefly for Manchester United.
Playing in Philadelphia in 1950 were Hamburg and Besiktas, the first German and Turkish teams to tour the US. Hamburg defeated Philadelphia All-Stars 5–0 on May 21, the same day as the Manchester United match in New York. Besiktas defeated Philadelphia Stars 7–1 on June 6.
In 1951, Celtic returned to the US. In Philadelphia, they defeated Philadelphia Stars 6–2 on June 3. Walter Bahr, Tom Oliver and Len Owen of the Philadelphia Nationals and John Hughes and Bob Gormley of the Philadelphia Americans were part of the American League Stars team that traveled to Israel in October of 1951 for three matches. Their sole win came against a combined Hapoel-Haifa team on October 22 with a final score of 2–1.
1952 saw the return of Manchester United and the second visit by a German team, the Stuttgart Kickers. Philadelphia soccer fans could have seen two international friendlies in a week when Manchester United came to town on May 11 and Stuttgart visited on May 18 as long as they didn't mind seeing the Philadelphia Stars defeated by the combined score of 14–2.
An American League Stars team traveled to Guatemala in 1953 to participate in a three team tournament that included Palermo and Comunicaciones of Guatemala City. On the squad from Philadelphia were David Dick and Jack Huffin of the Philadelphia Nationals as well as Ed Emberger and Bob Gormley of the Philadelphia Americans. The American League Stars beat Comunicaciones 6–2 but lost twice to Palermo.
On the Philadelphia stop of their 1954 tour England's Plymouth Argyle beat Philadelphia All-Stars 3–2. When Nuernberg and Sunderland visited in 1955, Nuernberg defeated Philadelphia All-Stars 8–5 and Sunderland defeated Uhrik Truckers 3–1. On the Nuernberg squad was Max Morlock, a member of the West German team that won the 1954 World Cup. Both the Germantown Cricket Club team and Uhrik Truckers traveled to Bermuda in 1954. Neither team won a match in their three game series and each finished with one draw and two losses. When Schwaben Augsberg came to Philadelphia as part of their 1956 tour, they beat Uhrik Truckers 4–0.
Another German team, Kaiserslautern, came to Philadelphia in 1957 where they defeated Phoenix Stars 10–1 in front of 9000 spectators. Hapoel returned, also. Uhrik Truckers beat them 3–2 in front of 5000.
Manchester City kicked off their first US tour against a Uhrik Truckers/Ukrainian National select team on May, 18, 1958. The visitors won 6–1. West German side Kickers Offenbach had played Philadelphia Stars seven days before. While the the result for that match (and a Offenbach match against Hartford) is not available, the recorded results of  Offenbach's other matches on their tour show them winning against all opposition by a combined score of 17–3. It's probably safe to assume that Philadelphia did not prevail.
Helsingborgs of Sweden visited Philadelphia as part of their 1959 tour. They faced Uhrik Truckers and defeated them 4–2. The Truckers also hosted Legia Warsaw on June 7, 1959 at Edison Field, losing 7-0.
Friendlies in Philadelphia: 1960–1970
The Ukrainian Nationals would play host to three international clubs in 1960, two club sides and one national team side. On February 13 they managed a respectable 2–2 draw with Austria. On May 21 they lost a close match with Third Lanark FC of Scotland 2–1. Facing Manchester United on June 12, the last day of United's tour, the Nationals lost 10–0.
The Ukrainian Nationals again lost to Third Lanark 2–1 when the Scottish side returned in May of 1961. On June 4 the Philadelphia Ukrainians held Stuttgart Kickers to one goal in their loss, a dramatic improvement over the Philadelphia Stars 10–2 loss nine years earlier. Another lopsided results would soon follow, however, when Baden Amateurs All-Stars came to town on June 18, 1961. They defeated Philadelphia Stars 12–1.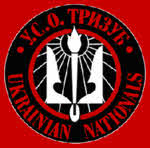 1962 saw three German sides and an English team come through Philadelphia. The Ukrainian Nationals lost 5–0 to the North German All-Star team and a combined "Ukes and United League" team lost 2–1 to Saarbruecken. Nuernberg defeated a Philadelphia United League select team 5–2. The Ukrainian Nationals were hosts to Sheffield United for the first match of their 1962 US tour and lost 4–1.
In 1963, the Ukrainian Nationals fought a close match with Wolverhampton Wanderers but lost 3–2. 1963 was also the first year that Philadelphia saw its first friendly between two international clubs when the West German sides Platting SC and Karlsruher FV met on June 16. Platting won 2–1.
In 1964, two Philadelphia teams traveled abroad. The German Hungarians played nine matches in Germany where they recorded a record of one win, one draw and seven losses. The Ukrainian Nationals played four matches in Bermuda, winning all four. Lighthouse Boys Club faced the Irish Republic Juniors in Philadelphia, losing 6–1.
In 1965, the Ukrainian Nationals narrowly lost to Nottingham Forrest in Philadelphia by the score of 3–2. In 1967 they lost to Dundee 1–0. A match between Bavarian All-Stars and Philadelphia All-Stars was a wild 7–7 affair and United German Hungarians had a close 1–0 loss to Turngemeinde Heinbronn of West Germany while Philadelphia All-Stars lost 2–0. But, the scoring gap opened again when Dunfermline of Scotland beat the Ukrainian Nationals 7–1 in 1968.
United German Hungarians continued the program of friendlies with German teams begun in 1967 with Tennis Borussia Berlin visiting in 1968. In 1969 came TSV Meinaschaff and Phoenix Durmersheim. 1970 saw visits by Eintracht Lueneburg, who they played to a 3–3 draw and Allemania Karlsruher FV, who they lost 2–1. 1970 also saw saw Italian side Bari beat Eintracht Frankfurt 1–0. In 1971,  UGH played Neustadt-Diespeck and TSV Ottobeuren. In 1972 the club hosted Falke-Steinfeld and FC Perlach.
Friendlies in Philadelphia: 1973 to the present
The rise of the North American Soccer League in the 1970s meant that international clubs were focused on playing NASL teams. Though the NASL's first season was in 1968, Philadelphia didn't get an NASL team until the Philadelphia Atoms were established in 1973.
The Atoms trained in England before the start of their first season and picked up several players there including three from Southport FC. They had a remarkable first season which concluded with them winning the NASL championship. Along the way they enjoyed a 1–0 victory over Mexico side Vera Cruz on June 24, 1973. This match wasn't really a friendly because the NASL included the results in the league standings. The Atoms did play Ireland's Finn Harps in a friendly in 1973, beating them 4–0 in front of some 10,000.
In 1974, the Atoms faced Universidade Honduras, beating them 7–0. They also played the Italian National Army team to a 2–2 draw. Perhaps the biggest friendly of 1974 featured the Atoms against the Soviet Red Army team, which the Atoms lost 6–3. The match, referred to as "the Big Bang of Indoor Soccer," was a major impetus in the establishment of indoor soccer in the US. But by now, the Atoms fortunes were in decline and the team was disbanded after 1976. The Philadelphia Fury came to town in 1978 but they were gone to Montreal in 1981. (If anyone knows if the Fury hosted any friendlies, please let me know.)
Without a stable professional team, Philadelphia no longer was a destination for international clubs on tour. The same was true for much of the rest of the US, unless you were home to an NASL powerhouse like the New York Cosmos or the Tampa Bay Rowdies. Some top NASL teams embarked on tours of their own. Beginning in 1975, for example, the Cosmos began a succession of very successful international tours.
But with the demise of the NASL, even fewer friendly tours would occur. It wasn't really until the inaugural season of the MLS that international clubs like Fiorentina, Feynoord, and Sporting Lisbon began to return to the US for friendlies with clubs in the new league. The 13 friendlies played between MLS teams in 1996 became 32 in 1997, dipped in 1998 and 1999, and began to pick up again in 2000. By 2001 a few MLS teams were beginning to travel abroad for tours of their own.
From the last friendly hosted by the Atoms in 1974, it would take 15 years for Philadelphia to reappear on the international soccer friendly map. In August of 1989, 43,000 filled Franklin Filed to see the USMNT defeat Denpr of the Soviet Union 1–0. Two years later, 44,000 went to Veteran's Stadium to see the USMNT defeat Sheffield Wednesday 2–0.
Lincoln Financial Field's first ticketed event was a match between Manchester United and Barcelona on August 3, 2003. Some 68, 396 people attended the match, the last of the Champions World Series which also featured Celtic, Boca Juniors, Juventus, Club America. Manchester United won 3–1.
In 2004, more than 55,000 came out to the Linc to see Celtic beat United 2–1 in a series of matches that included Chelsea, Bayern Munich, Liverpool, Roma, Porto, AC Milan and Galatasaray. Some 39,000 also watched AC Milan defeat Chelsea 3–2 that year.
Philadelphia would have to wait six years for its next international friendlies. On May 29, 2010, the US team defeated Turkey at Lincoln Financial Field in its last home match before leaving for the 2010 World Cup in front of more than 55,000 at Lincoln Financial Field.
On October 8 of 2010, PPL Park was host to a friendly between the USWNT and China that ended 1–1. The USMNT played Columbia to a listless 0–0 draw at PPL Park October 12. Thankfully, Faryd Mondragon liked what he saw and decided PPL Park was worth coming back to.
Union friendlies
2010 marked the return of professional soccer to Philadelphia with the debut of the Philadelphia Union. During their preseason, the Union played friendlies while training in Mexico. A match on February 25 was called in the 78th minute with the scoreline at 3–1 in favor of the Atlas U-20 side for fear that an all-out brawl was about to begin. Three Union players had already been ejected from the match. On February 27, the Union played a mixed Chivas de Guadalajara side of first team players, reserves and U-20s to a 2-2 draw. On March 2, the Union defeated Universidad de Guadelajara 1–0.
On July 14, the Philadelphia Union defeated Celtic 1–0 at PPL Park after a stormy day threatened the cancellation of the match, becoming the first Philadelphia team to do so in three attempts. On July 21, the Philadelphia were defeated by Manchester United in a close match 1–0 in front of some 44,000 at the Linc. The Union played their last international friendly of 2010 against Chivas de Guadalajara at PPL PArk, defeating them 1–0.
The 2011 preseason included two friendlies on foreign soil. On February 28, the Union drew 1–1 with Greek SuperLeague-side Ergotelis. On March 2, they defeated Hersonissos 5–0.
On Wednesday, July 20, the Union defeated Everton at PPL Park 1–0. They face Real Madrid at the Linc on July 23.
A version of this post originally appeared on July 20, 2010 before the Philadelphia Union v Manchester United match.