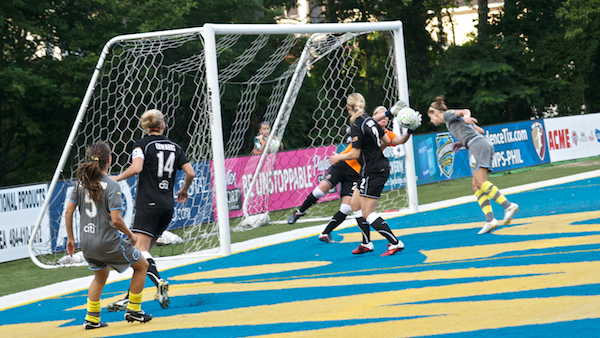 DiMartino launches a cross that is pulled out of the air before Farrelly can direct it in.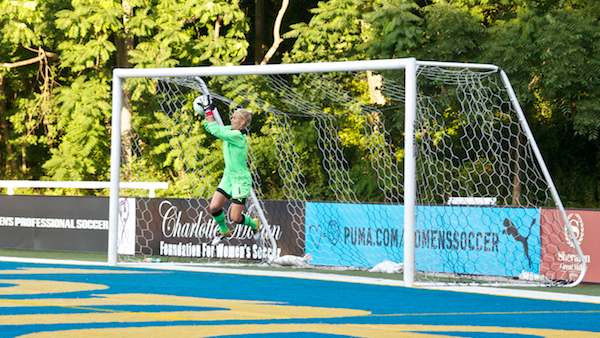 Western New York  answered back, but could not get passed Val Hendersen.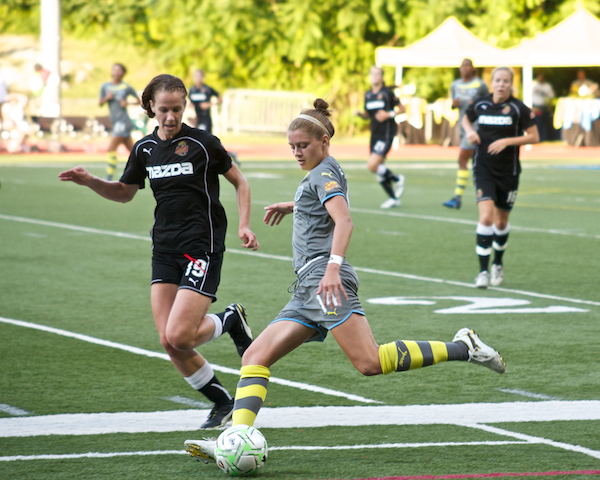 Sinead Farrelly game has been getting much better in the past few matches.  She created good opportunities and put pressure on goal throughout the match.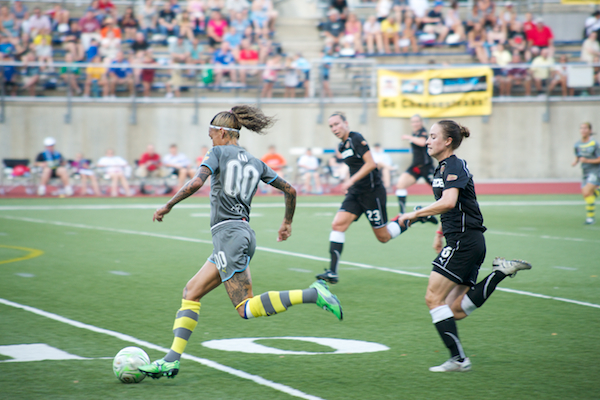 But it is Tasha Kai who will score the first goal of the match topping off her hat trick last match.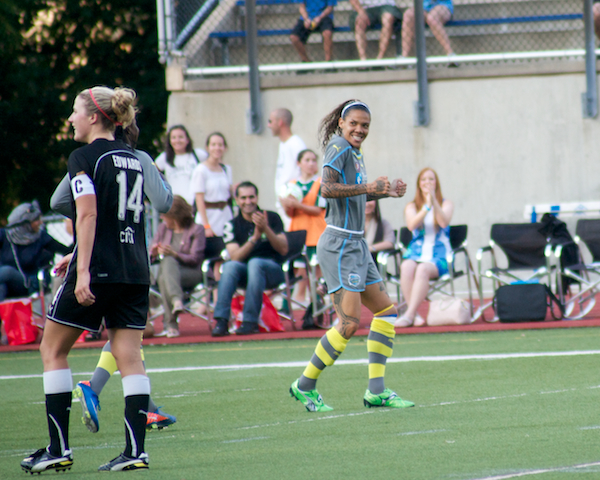 Tasha Kai's post goal celebrations are always great.  She's like a shark laughing after a great kill.
The Captain takes the ball up from the backfield.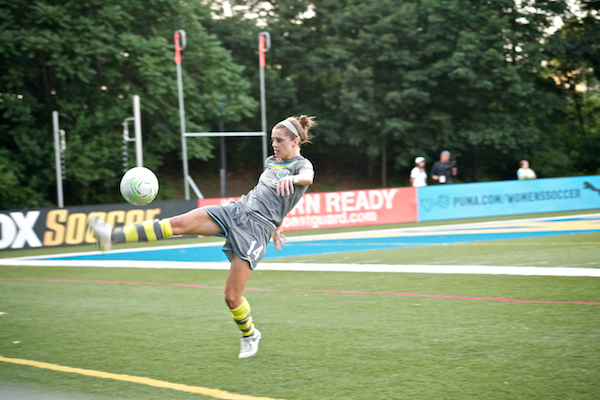 Sinead  Farelly keeps the ball from going out.
Shortly after Farrelly finally nets her first professional goal.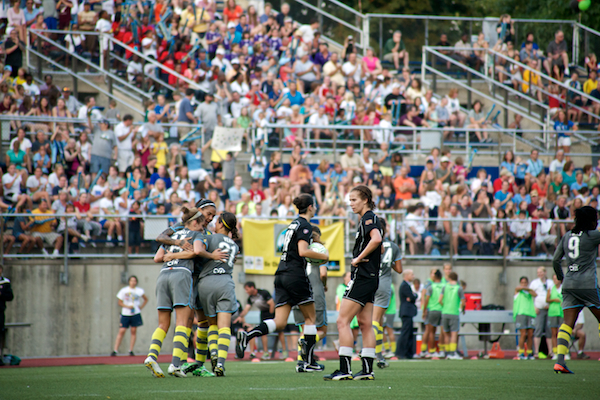 Tasha Kai and Vera Boquete celebrate with Farrelly.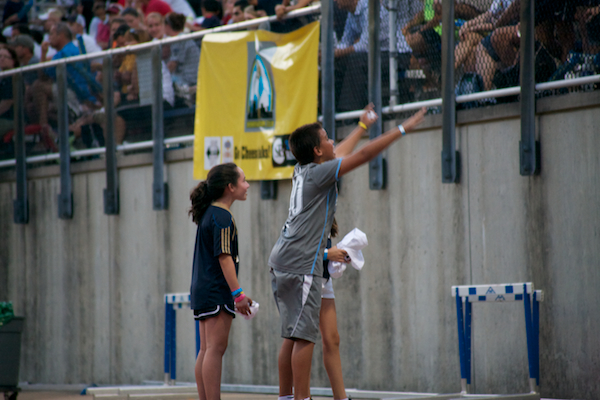 Working the crowd is apparently part of the Kai genetics.  Here Tasha Kai's younger brother stokes the crowd over some free t-shirts.  And conveniently his jersey has his name on it too.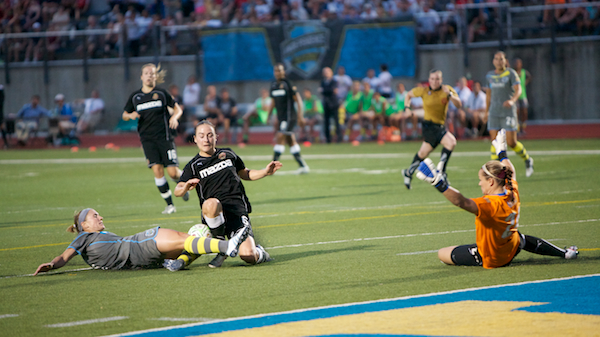 In a rare appearance at the goalmouth Jen Buzkowski is determined to get this ball in the net.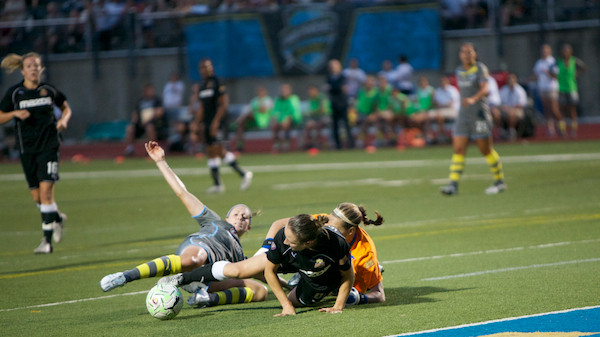 It takes both the goalie Harris and defender Lewandowski to keep her from scoring here.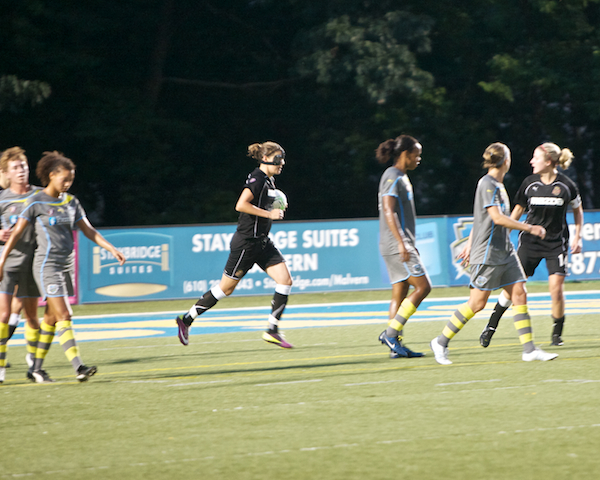 Western NY put something extra in the tank at the end of the game.  After scoring a penalty kick Sinclair grabs the ball from the net and returns it to center field to capture a few extra seconds of play.  They were determined but could not earn the tie game.