PSP photographer Earl Gardner was on hand to capture the action during the Union reserves 2–1 win over the Red Bulls reserves. Here's a look at what was happening on the pitch and off.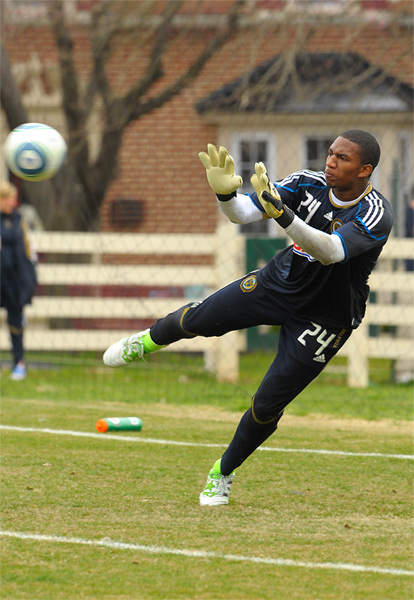 Thorne Holder takes some shots during warm-ups.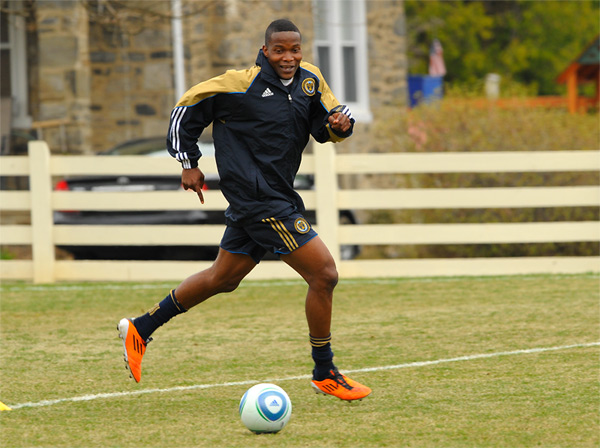 A happy Danny Mwanga gets loosened up.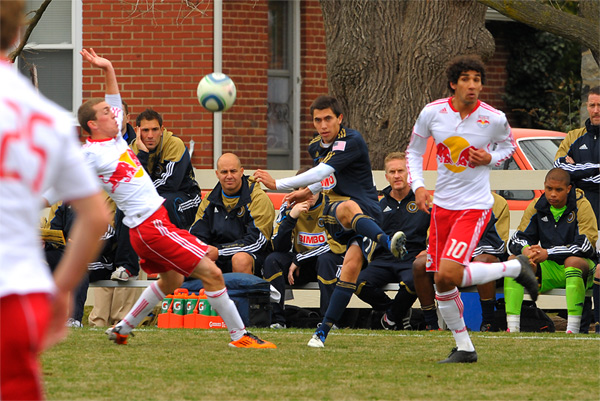 Michael Farfan works a pass through the middle.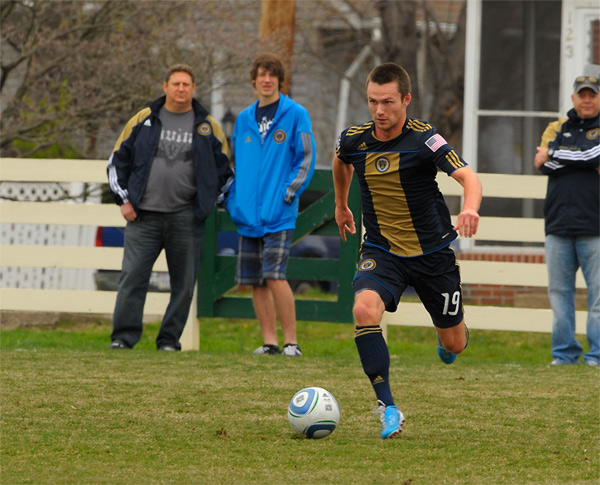 Jack McInerney charges the ball up the field.
Roger Torres deflects the ball away.
John Rooney takes a shot at goal.
Ryan Richter moves the ball up the flank.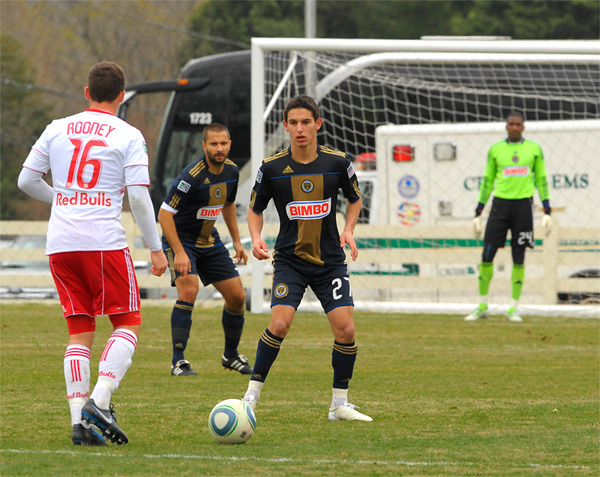 Zach Pfeffer & Juan Diego González defend a shot from John Rooney.
Chris Agorsor fights for the ball.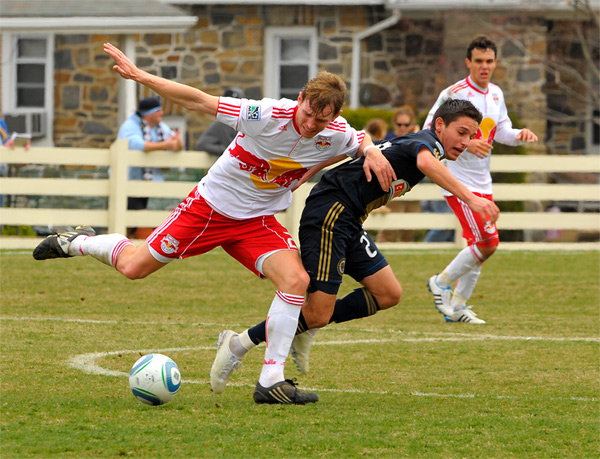 Zach Pfeffer defends against the Red Bulls.
Chris Argorsor tries for goal with a bicycle kick.
Jack McInerney celebrates his goal.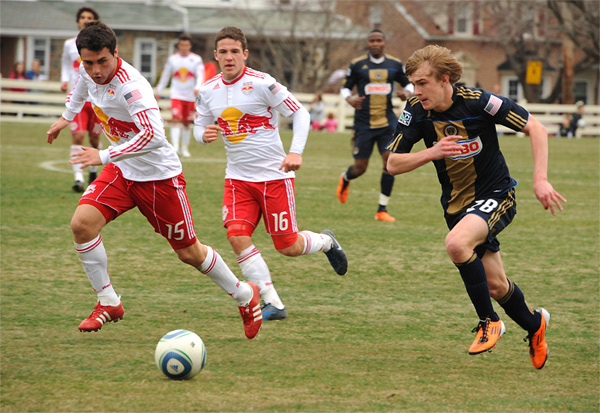 FC Delco's Jim McLaughlin looked impressive in his debut in Union Colors.
Corey Hertzog goes up for a header.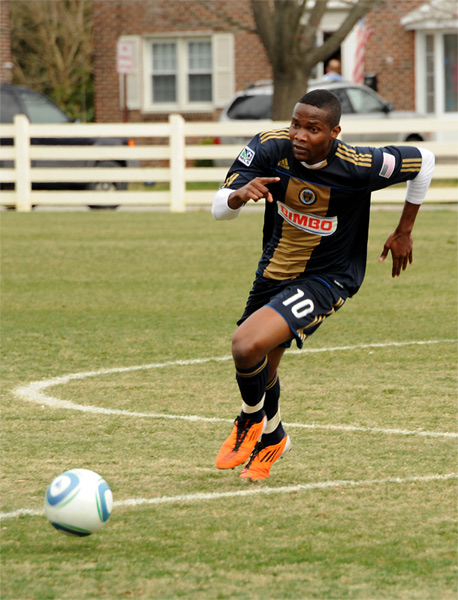 Danny Mwanga makes a run down the field.
Zach Pfeffer gets stretched out after a cramp.
Juan Diego González makes a nice tackle on the Red Bulls.
Coach Nowak entertaining his daughter post-match.
This photo was taken at the request of Diego Gutierrez to see if he was taller than Roger Torres. Sorry Roger.
Danny Mwanga takes some pictures with the fans.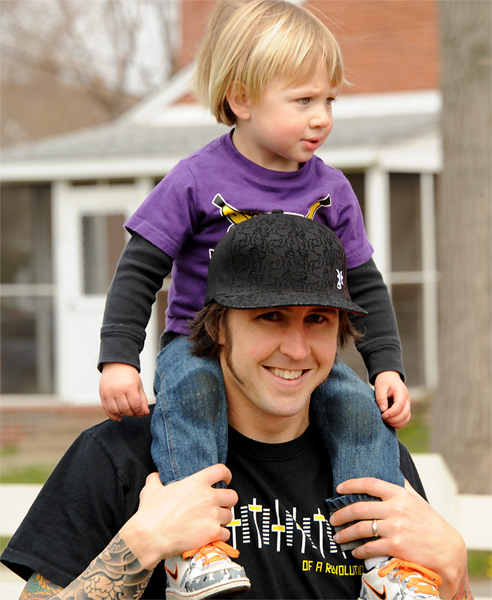 Danny Califf and his son stopped by to check out the match.
For additional photos of the Reserve match, please check out Earl Gardner's Flickr page.