Previously in our series on the other supporters groups we talked two groups immediately located on either side of the River End and one within the River End. Today we talk to Benjamin Bedard of the Bridge Crew, a group located in the opposite end of PPL Park in sections 120 and 121. Location is everything when it comes to what is or is not generally acceptable in how fans can demonstrate their support for the Union. In the River End, you can stand and wave banners for the entire 90 minutes of a match. Do that on the other side of the park and you'll have people complaining to security. Mindful of the different standards of conduct in the section where they are located, the Bridge Crew are trying to provide a way to support the Union that emphasizes a positive message of good sportmanship. Make no mistake about their love of the Union. As their motto says, "Scutum per serpentes, victoriam:" By the shield of serpents, victory.
Philly Soccer Page: Did you play soccer growing up? Do you still play?
Benjamin Bedard: I play some in high school and a my freshman year in college. Now I play in our living room with our 18-month-old daughter and in a local park with [my wife] Sarah.
PSP: Your website says you founded the Bridge Crew after the inaugural season. What prompted you to start the group? Were you a season ticket holder last year?
BB: The honest truth is about the founding is sort of a strange story. I grew up in Salt Lake City and was living there when RSL was founded and had its first season. At the end of that first season my soon to be wife and I moved here to Philadelphia, where she is from. I continued to follow RSL and MLS during those first few years back here in Philly. When I found out the Philadelphia was getting a team I was stoked. My wife and I decided that we would get season tickets about the same time we found out we were to be parents. With our good friend Catherine Schreiner, a very dedicated Philadelphia Phillies fan as well, we bought our season tickets for section 120.
Fast forward to RSL at PPL Park. Sarah and I agreed that we would come to that game and root for RSL. That was a mistake. The rude, hostile, insulting, and threatening jeers we received shocked me. I, to my credit, did not sit in silence during the match. Remember that we been in these seats all season, cheering our guts out, dressed in Union jerseys and scarves. It was at this moment that I first thought that the bridge end needed a supporter club. A positive force for ALL the fans in 120 and 121.
Please let the record show that going forward, for all MLS games, the Bridge Crew and its founders only follow the "U".
PSP: How many members does your group currently have?
BB: The answer is no so clear. We only ask that our members say that they want to be members and join our membership list. We are still getting started and gathering members. A solid number for those on our membership list would be twenty-one.
PSP: What sets you apart from groups such as the Sons of Ben, the Tammany Saints, the IllegitimateS?
BB: A lot. Our size, our seat locations, our clear positive mission statement.
We sit in 120/121 the bridge end. This is where we want to be. Before we even began this club we where in communication with the Union and gave them a full mission statement and proposal for this club. After they reviewed it, we were told, "To form a club recognized supporters group and receive supporter benefits we must to move into the supporters section. This is not negotiable. This area was built and designed to allow supporters to watch the game their own way…we cannot expand our supporters section benefits to other areas. The North End of the stadium is more of an area where youth soccer clubs and families sit. By putting a supporter section in this area (Sec 120 & 121) it will make it more difficult to find a place for people who want to watch the game in a calmer atmosphere, to enjoy the game. Essentially we cannot tell people who currently sit in a section that they can no longer sit there if they didn't want to be in the supporter group."
If the Union officials came to sit in 120 last season they would know that there are plenty of fans that make 120 not a very calm atmosphere. However, anyone who takes time to check out our mission statement would see that we don't plan on disturbing other fans.
The only thing we ask from our members in respect for the game and the players. We don't currently have a fee for membership. We are pretty informal. We are just soccer fans who wanted organize the fans around us to make the experience better at PPL Park. Even if you don't sit in 120/121 you can be a member.
We are most like the Tammany Saints in what we sit for, but I think that we all want to see the Union win, the fans attending each game grow and the City of Chester improve. We all want to see Califf hoist the MLS Cup.
PSP: Have you had much contact or networking with other Union supporters groups?
BB: When I was first starting out, trying to figure out how to get started, I contacted dozens of supporters club affiliated with most of the MLS teams. Zero contacted me back. It was only after Jeffrey Mitchell, with the IllegitimateS, contacted me that we really got going. Big thanks to him.
PSP: Throughout the Bridge Crew mission statement, you emphasize your desire to make "sections 120 and 121 a positive place to watch the Union," that you are "Positive, respectful, and considerate fans." Is this a reaction to some of the more profanity-laced chants that come out of the River End?
BB: That and the experience that we had during the RSL game. I hear a lot of people on various chat sites and Facebook say that "This is how all the stadiums sound and all fans cheer." If that were true, and it is not, do we want to be like other clubs and teams? If the Union want more casual fans, families, youth soccer clubs, civic organization, etc., then they had better address the hostile and profane fans in their stadium. Not everyone that comes to PPL want to hear "asshole." Now, I don't mind because I'll come to the games anyway and use that word all the time. But if it keeps casual fans way, which it might, that is a problem for the league and the Union.
PSP: Fan v. supporter. What's the difference? Or is the question of difference more like spectator v supporter?
BB: I don't know the difference. If pressed I would say that fan follows the team through the press and web, a supporter attends games and has made commitments of time and/or money to buy tickets, merch, etc.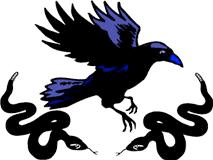 PSP: Are you inspired by or consciously trying to create a more "English-style" of football support to PPL. If so, what does a more "English-style" of support mean to you? How would that be different from what the Sons of Ben are trying to do?
BB: I would like to foster the type of dedication that is describe within the New York Times article about Man U. There can be only one Man U, but if the supporters clubs for the Union could help to grow the Union's follower and fans, then I say we are serving our purpose.
PSP: What makes the style of support the Bridge Crew are trying to encourage unique to Philadelphia?
BB: I don't think that there should be anything unique to sportsmanship, being hospitable, and staying positive in the way that fans should show their enthusiasm for their teams. This is what the Bridge Crew is about. Why do we have to boo and bad-mouth the other team?
PSP: Some MLS supporters have suggested that the league has made a mistake in over-marketing itself as "family friendly," which leads to the kind of debate we saw over the summer about the "You suck,…" chant. Where would you place the Bridge Crew in this debate?
BB: Football/Soccer is here in the U.S. and it is only going to get bigger. How big it gets will be up to the leagues and their fans. The face of America is changing and more of our citizens are embracing this global game here, because more people in this country are from around the globe – supporters club for Spanish-speaking fans has to be on its way. This is a game for all ages and we should be prepared for all ages in our stadiums. We don't encourage our children to play basketball and then not take them to see the 76ers, baseball and not take them to the Phillies. Why would we think that they can play youth soccer and then not take them on a Union game.
PSP: Supporters group threads on forums like Big Soccer often have long (and heated) discussions about the difference in acceptable behavior between sanctioned supporters sections such as the River End and everywhere else in the stadium. What has gone on in your section that you thought was not appropriate?
BB: Please see my early responses for the answers to most of that question. I don't want to go on about what is expected and not or what test should be used in determining it. I can say that Philadelphia fans have a reputation and it is not for being friendly and respectful.
PSP: Your section was in the area of the flare incident at the game against Celtic – were you there?
BB: I was at the Celtic game and it made me feel like I was in Europe. I don't know if that is good or bad.
PSP: Along the same lines, your website says, "We don't stand throughout the entire game or wave flags and banners. We know that like us, most fans [are] just there to watch the match." Can you elaborate on this? For example, I'm sure you do stand some of the time – where do you draw the line?
BB: It will hard for us to know when our member will stand or not. I can tell you that people in 120/121 will not stand for to much standing. I only stand during corners and goals and I think most fans at the bridge end are about the same, whether they are BC members or not. Unless your mission is to stand the whole game, most fans stand when things are exciting or upsetting.
PSP: Along the same lines, you website says that the Bridge Crew is "not negative or hostile towards the opposing teams in PPL Park," that, instead, "you are vocal positive supporters of the Union." Can you elaborate on what you mean by this? For example, would, say, booing the Red Bulls be frowned upon in your area?
BB: I can only control my own actions and try to set an example. We will cheer our hearts out for the Union and will remain silent for ALL opposing teams. We are loud and proud for the Union.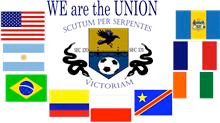 PSP: Your website says, "We want the fans that occasionally come to PPL Park to ask to sit in 120 and 121 knowing that they will have a great time." In that sense, recognizing that your section may not be filled with season ticket holders, are you trying to make a space for supporters who can't afford to go to every game or are perhaps more casual or newer in their support of the Union?
BB: All of the above. We want fans that are casual or occasional to know that 120/121 is fun and enjoyable place in PPL Park. They should expect to have the full soccer experience, singing, cheering and chanting. We want more soccer fans in Philadelphia. If people start to recommend 120/121 as the place for "the experience," that is one of our goals.
PSP: The website says one aim of the Bridge Crew is to find "new and unique ways of showing our support for the Union." What have you come up with so far?
BB: I guess you will have to wait until opening day to find out. We are working on a few things.
PSP: Will you be organizing pre-game tailgating? Is there a danger that tailgating might make adhering to your mission statement more difficult?
BB: I don't see how. Tailgating is not the same as "pre-gaming." We like to drink a beer or two before the game. Does that mean that all Bridge Crew members will be drinking? Do all Sons of Bens drink before the game? Or Illegitimates? Tammany Saints? We will be gathering to eat and talk and drink, not to fight and brawl and vandalize.
PSP: What kind of activities outside of the matchday does your group plan to organize?
BB: We are still in the early planning stages of this club and those will come along as the season gets going.
PSP: Do you have any plans to travel or organize trips for Bridge Crew members to away games, particularly against the Red Bulls or DC United?
BB: We hope to piggyback with section 133, Tammany Saints and Sons of Ben for at least some.
PSP: What would you hope to achieve by being officially recognized by the Union?
BB: More exposure and recognition for a positive force tied to the Union. There are many spaces to fill in support of the Union. Why have just one "official" supporters club. Please take a look at the websites for all most every other club in MLS and you will find more that one club and a verity of mission for those clubs.