The Harrisburg City Islanders will meet DC United in the quarterfinals of the US Open Cup after DC dispatched USL-2 team Richmond Kickers last night. Seattle also advances by dropping Portland on PKs, despite a goal from Portland's Bright Dike.
In today's "Adams who have cooler jobs than me" story, an Adam is living inside a giant Jabulani ball for the entire World Cup.
Daniel Balke uses Landon Donovan's goal to encourage democrats and republicans to put aside their partisan bickering and remember that they are on the same side. Look, the theory is ridiculous but the article is in the Las Cruces paper. I'll link to anything from Las Cruces. Bob Dylan as Alias. Enough said.
Abby Wambach has been called up for the USWNT game against Sweden in July. It's about time the female Miroslav Klose got back in the mix.
A brave soul takes it upon himself to find something to complain about with PPL Park.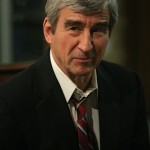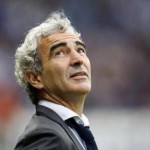 The French government is pretty upset about the French team being pretty upset with the French manager, who should be upset that Law & Order was canceled, since he looks like a rugged Jack McCoy.
Allison Falk had an assist and Amy Rodriguez had a goal and an assist in the WPS All-Star game.
The World Cup is still on hiatus. COME BAAAACK!