The Champions League is a big deal. And with such a hyperbolic name, it better be. But the Champions League is also one of the biggest culprits behind financial mess engulfing the footy world these days. A place is the Champions League is worth so much money that clubs deficit-spend like crazy in order to give themselves a chance to secure a spot in Europe's biggest money pit. In 2005, it was estimated that winning Champions League brought Liverpool an extra $47 million in revenue over the next year.
But for all its big names, the Champions League can be a bit boring. There's a reason why the All-Star game is only played once a year. Since 1990, when the formation of the English Premier League announced soccer's intent to become bigger than big business, only four clubs not considered global powerhouses have won Europe's biggest prize. And let us not forget the 2008 final between Manchester United and Chelsea – easily one of the most boring games of soccer you will ever see. Ever. It's more boring than this article, so don't go look it up, just keep reading.
And if you thought the Europa League was the Champions League's baby brother, you're only partially right. The winner of tonight's Europa League final between Fulham and Atletico Madrid will take home close to $8 million in UEFA bonuses. That, coupled with increased revenue from sponsorships and consumer sales, is an almost unfathomable financial boost for a club like Fulham. However, it is a gift and a curse. If you invest that money in your squad but don't make in to Europe next year, you're in a huge hole and you have to start selling. A European championship can change the dreams of a club like Fulham from "stay in the top flight" to "make Champions League". How high should a small club aim?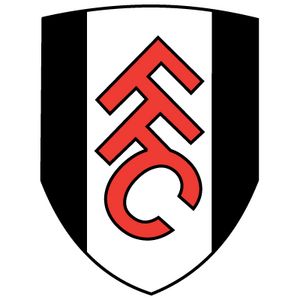 The most notable thing about Fulham's run to the Europa League final is how often they've been the better team. While neither Atletico or Fulham lost a home game, Atletico tied all but one while Fulham reeled off victories over Shahktar Donetsk, Wolfsburg, and Juventus. The Juve game was the best match of the entire tournament, as Craven Cottage was treated to an epic comeback after a 1-3 defeat at Turin. Atletico's biggest win was actually a loss. An extra time goal by Diego Forlan gave them an away goals victory over Liverpool and put them into the final.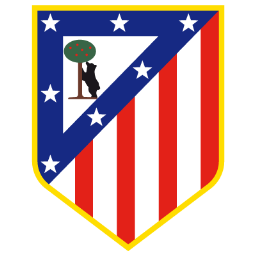 Forlan and Kun Aguero will lead a strong Atletico attack into Hamburg, the site of this year's final. Brede Hangeland will be tasked with stopping Forlan's powerful left foot for Fulham while they'll rely on Bobby Zamora and American Clint Dempsey for offense. Zamora has been fantastic in the tournament but he is coming off an injury that could see him less than one hundred percent.
What makes this a great final is how well the two teams embody their home country's styles of play. Fulham will battle in the midfield and try to slow down the swift Atletico counterattack with crunching tackles and a strong aerial presence. Fulham's midfield revolves around Danny Murphy, who has to have a great match for the Cottagers to win. Atletico's defense is shaky at best, so they look to get the ball forward as fast as possible. When Jose Antonio Reyes and Simao are on their games, Atletico can move the ball upfield on the wings with the best. When those players are low in confidence, the red and whites crumble like… well, like Reyes himself whenever he gets close to the box.
Here's how each team got to the final:
Group Stage
*Athletico Madrid only entered the Europa Cup in the knockout stage. Third place finishers in Champions League move to Europa knockout phase. I know, it's stupid.
CSKA Sofia 1-1 Fulham
Fulham 1-0 Basel
Fulham 1-1 Roma
Roma 2-1 Fulham
Fulham 1-0 CSKA Sofia
Basel 2-3 Fulham
Round of 32
Fulham 2-1 Shakhtar Donetsk
Shakhtar Donetsk 1-1 Fulham
Athletico Madrid 1-1 Galatasaray
Galatasaray 1-2 Athletico Madrid
Round of 16
Atletico 0-0 Sporting Lisbon
Sporting Lisbon 2-2 Athletico Madrid (2-2 on aggregate, Athletico on away goals)
Juventus 3-1 Fulham
Fulham 4-1 Juventus
Quarterfinals
Valencia 2-2 Athletico Madrid
Athletico Madrid 0-0 Valencia (2-2 aggregate, Athletico on away goals)
Fulham 2-1 Wolfsburg
Wolfsburg 0-1 Fulham
Semifinals
Athletico 1-0 Liverpool
Liverpool 2-1 Athletico (2-2 aggregate, Athletico on away goals)
Hamburg 0-0 Fulham
Fulham 2-1 Hamburg